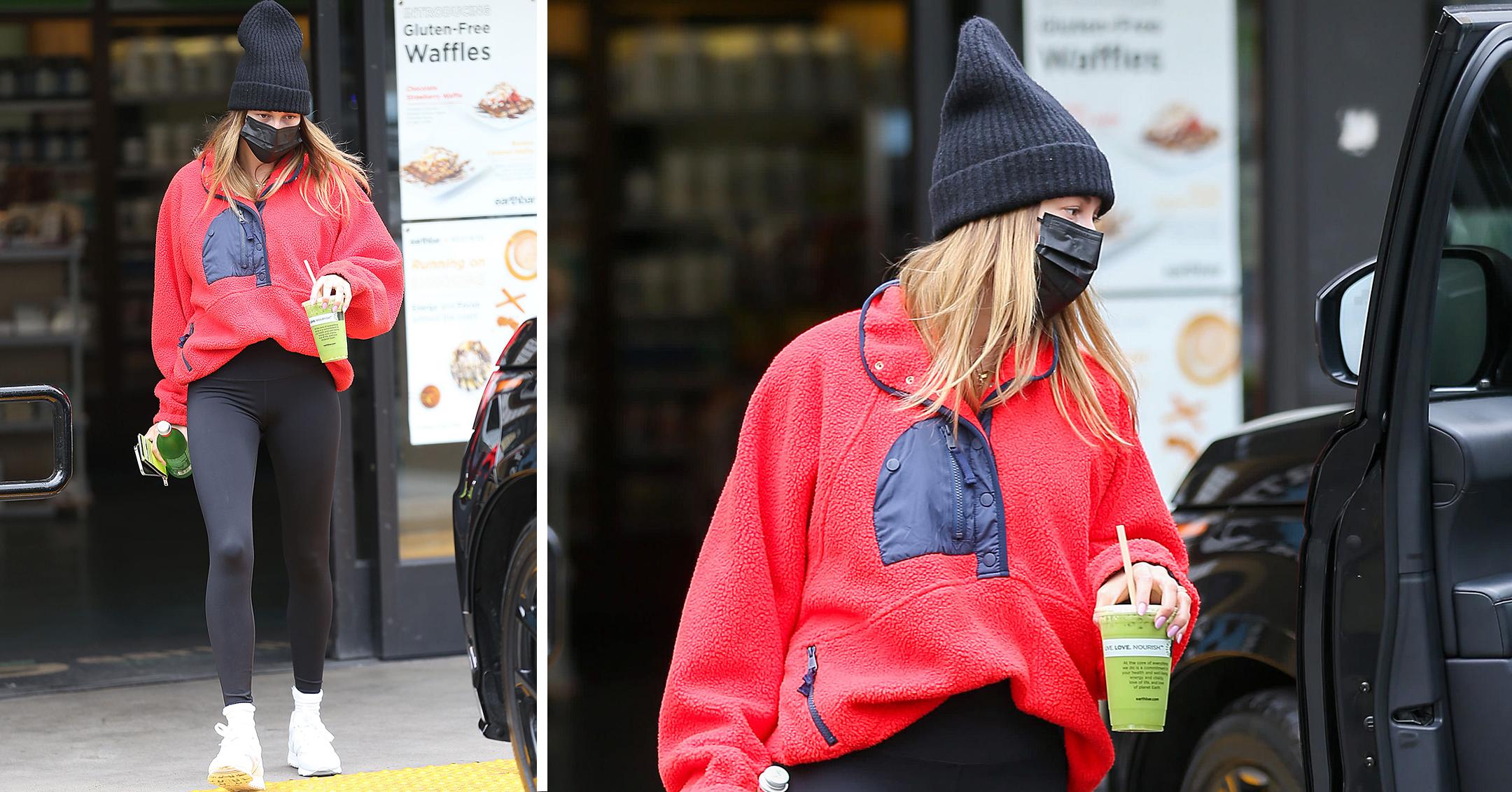 Model Hailey Baldwin Looks Cozy Chic In Her Red Sweatshirt & Black Leggings — See Photos Of Her Low-Key Outing
Cozy and cute. Hailey Baldwin looked like she was dressed for the weather in New York but really she was in Los Angeles, Calif.!
The model wore a bright red sweatshirt in addition to black leggings and a black beanie hat.
Article continues below advertisement
Scroll through the gallery below to see her outfit!
Article continues below advertisement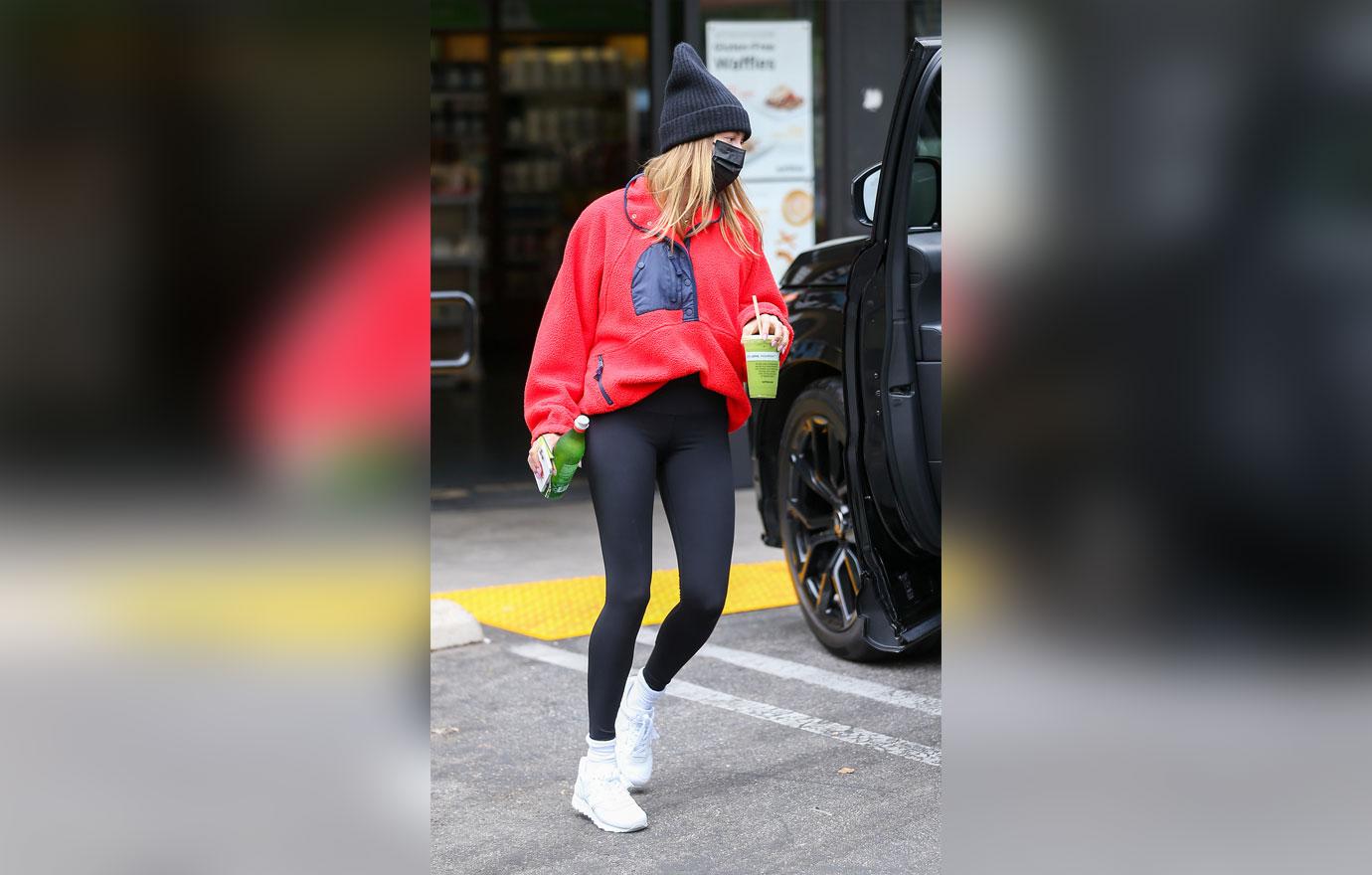 The blonde beauty not only showed off her white kicks, but she was spotted carrying a green juice and a water before she got her car.
"I've been doing hot Pilates for around two years now. I first started going to a place in Brooklyn and then I discovered a place out here in L.A. that I've gone to for quite some time now," she shared of her workout routine.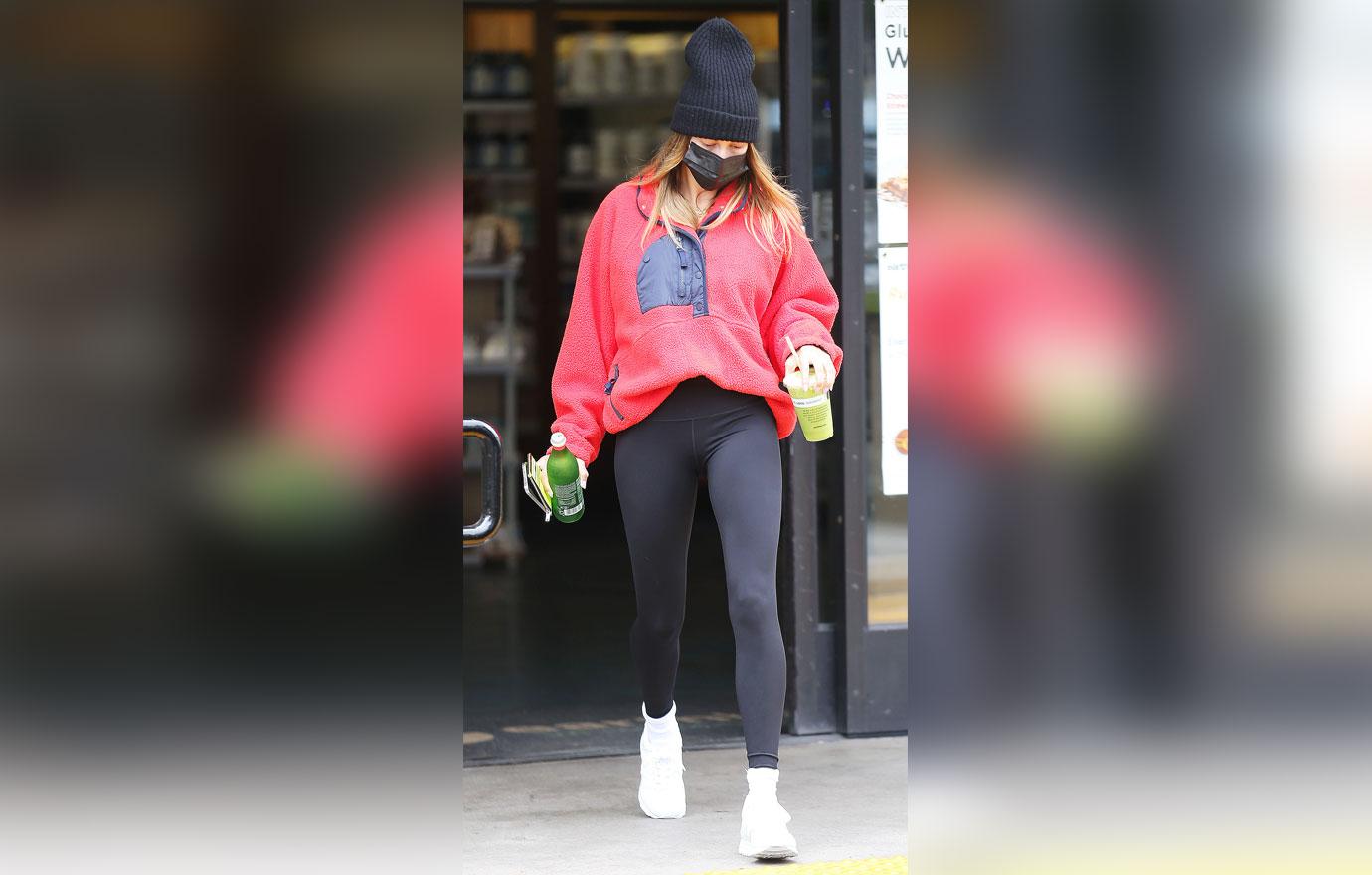 "I find that when you do any hot class your muscles are more pliable and you're stretched out easier," she said. "I've been a fan of hot yoga for a very long time too."
Article continues below advertisement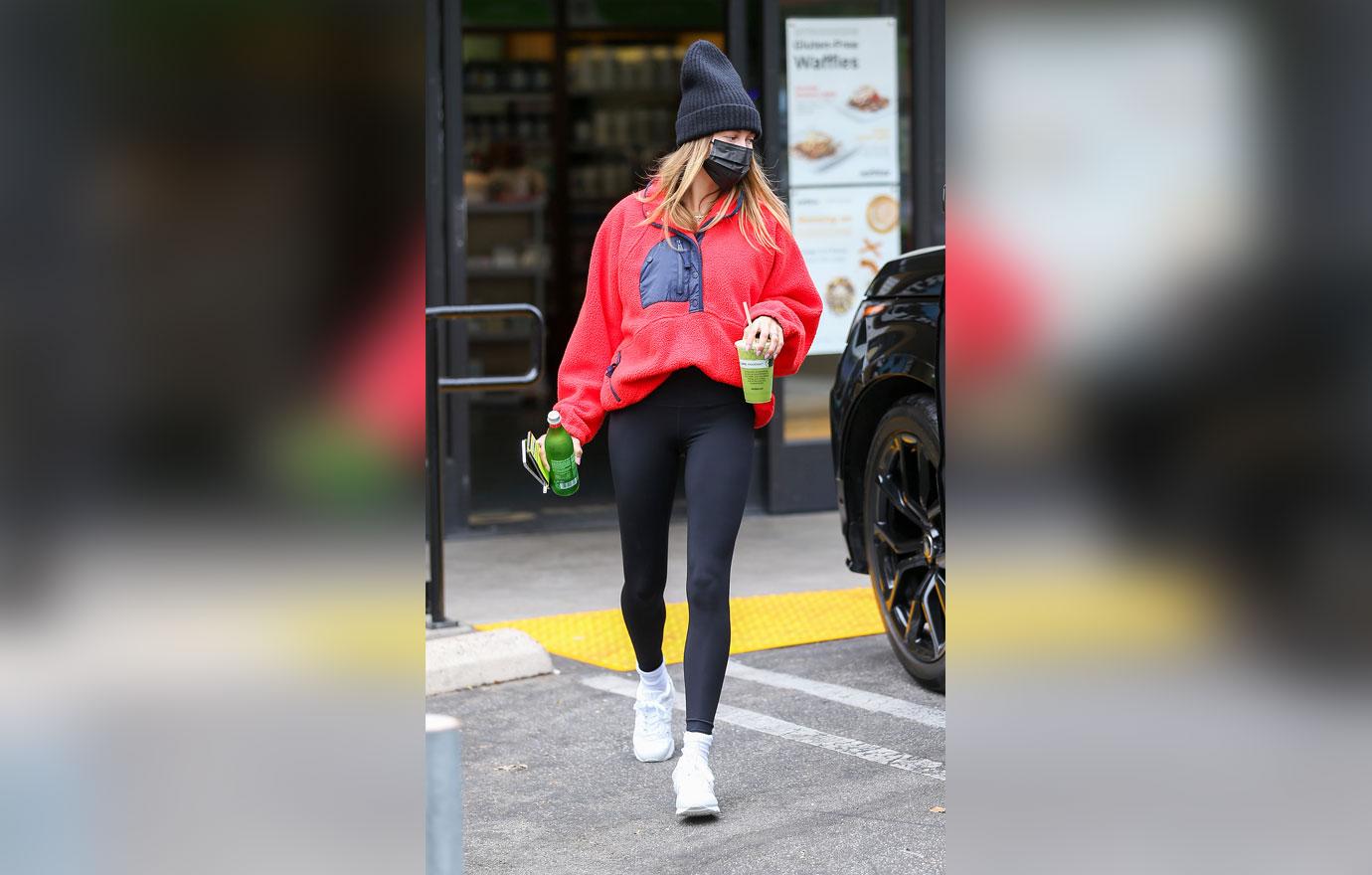 "You come out dripping in sweat and my face is like a tomato and it's good for your skin! I love it! I'm obsessed and it's addictive," she added.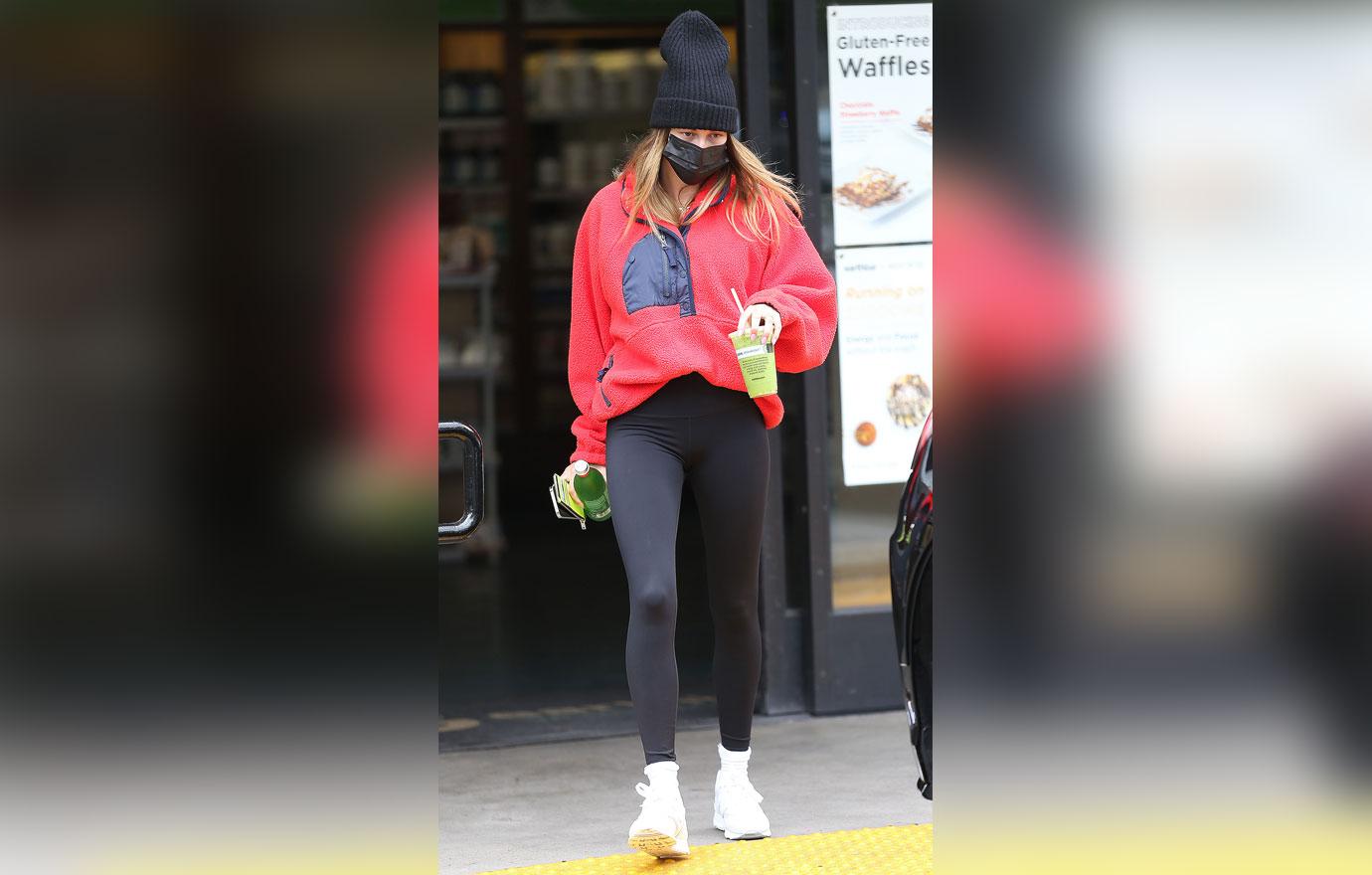 Justin Bieber's wife typically eats healthy, as her diet includes "eggs or oatmeal, some type of healthy protein, or a smoothie." For lunch, she noshes on "salad, fish, grilled veggies or maybe a sandwich."
Article continues below advertisement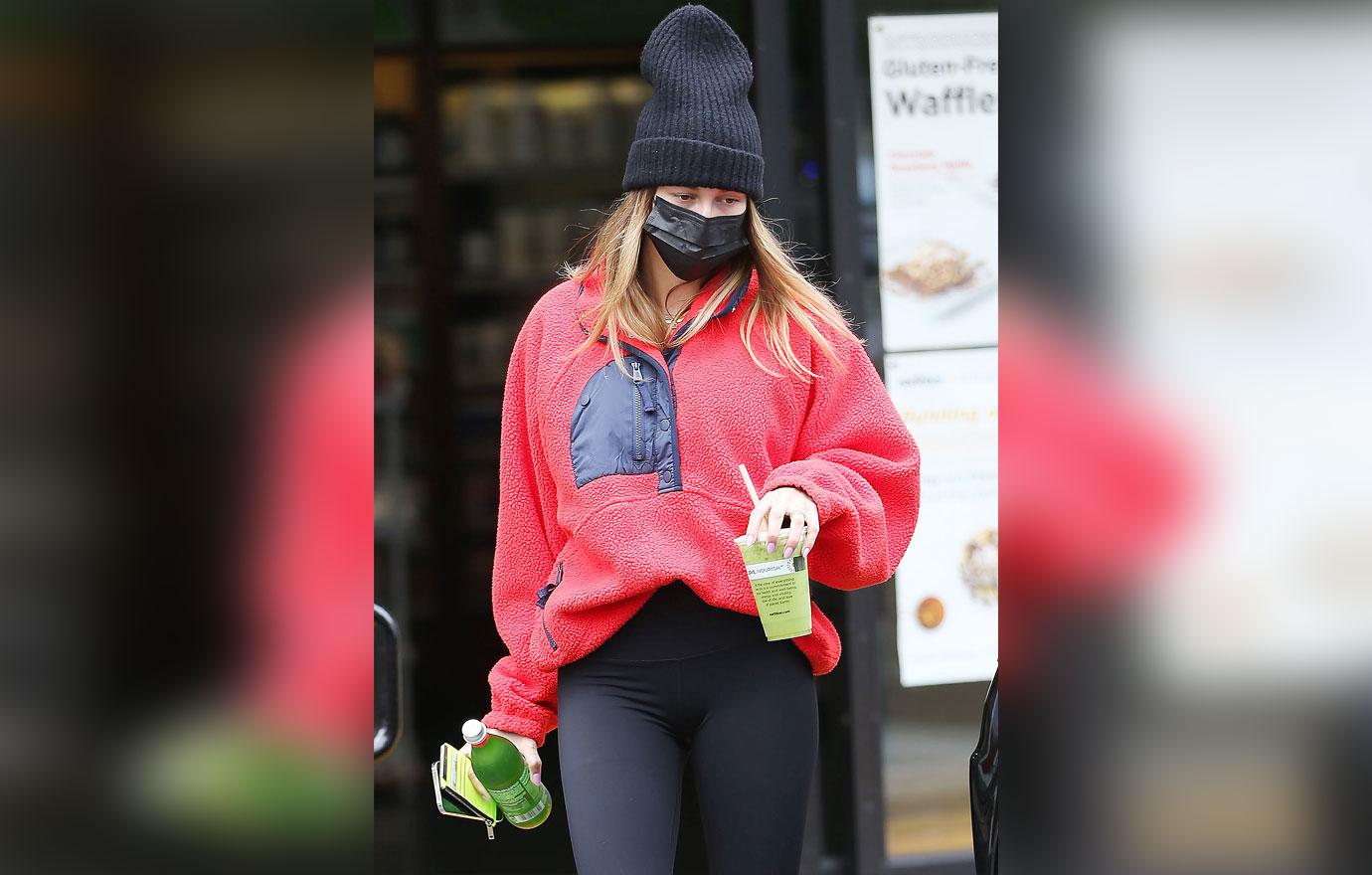 However, she isn't afraid to indulge once in a while. "A cheat day for me, the first thing that I crave, I'll eat. That's my rule. So if I wake up and I want pancakes, I'm gonna eat pancakes. If I want a cheeseburger for lunch or for dinner, I'm gonna eat it. If I want fries, I'm gonna eat the fries," she shared.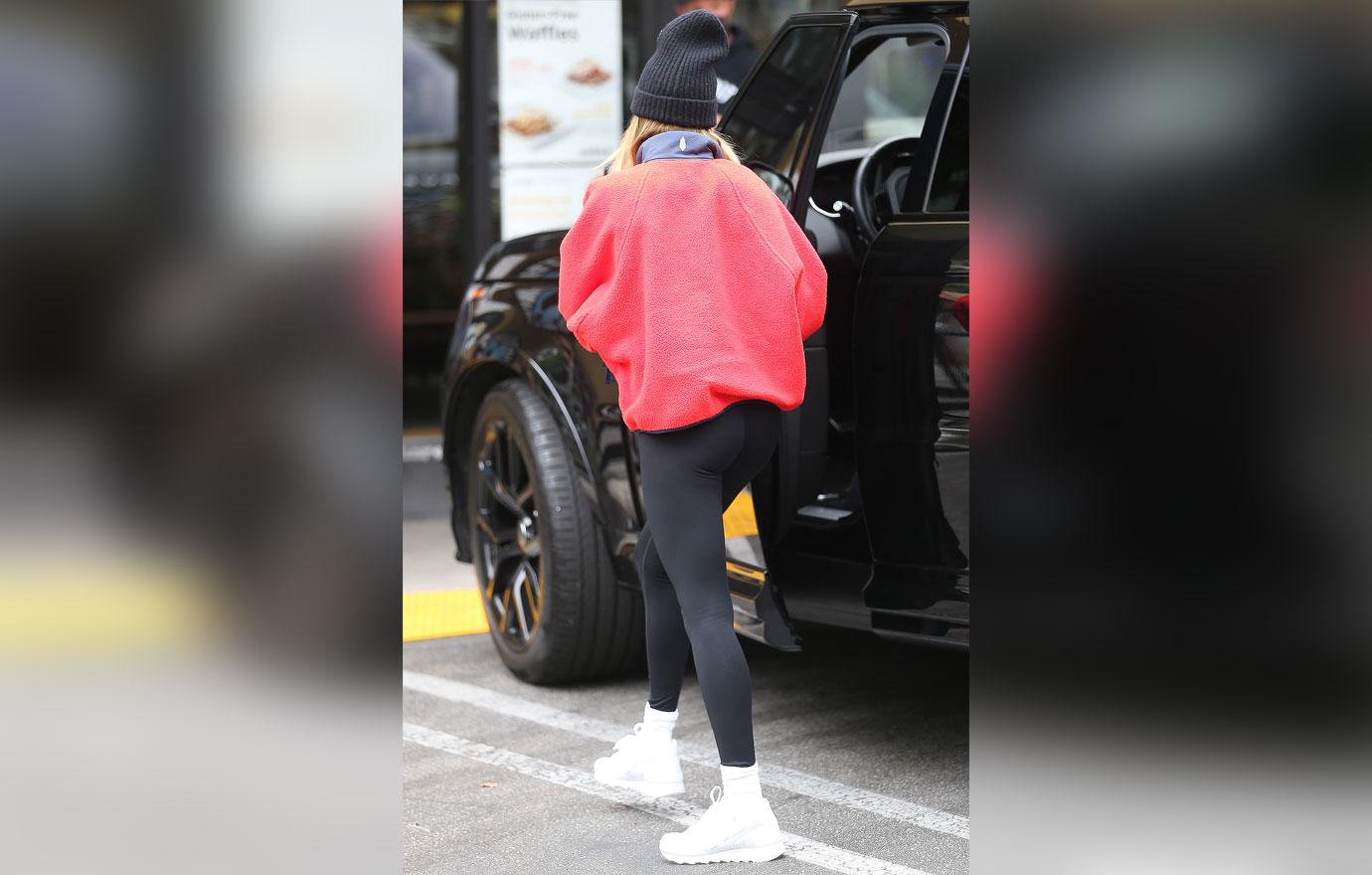 Baldwin also noted it's imperative to spend some time alone once in a while. "It's so important, in my opinion, to find those moments for yourself. Especially when you're around people all the time. Not only for work, but when you're in a relationship too, and you're with another person all the time," she shared.
She added, "I think it's important for both parties to be able to be, like, 'Hey, I need an hour to myself.' For me, I actually enjoy running errands. I like having to go to the grocery store or the drugstore. It's a weird therapeutic thing for me — [it helps me] to feel normal."