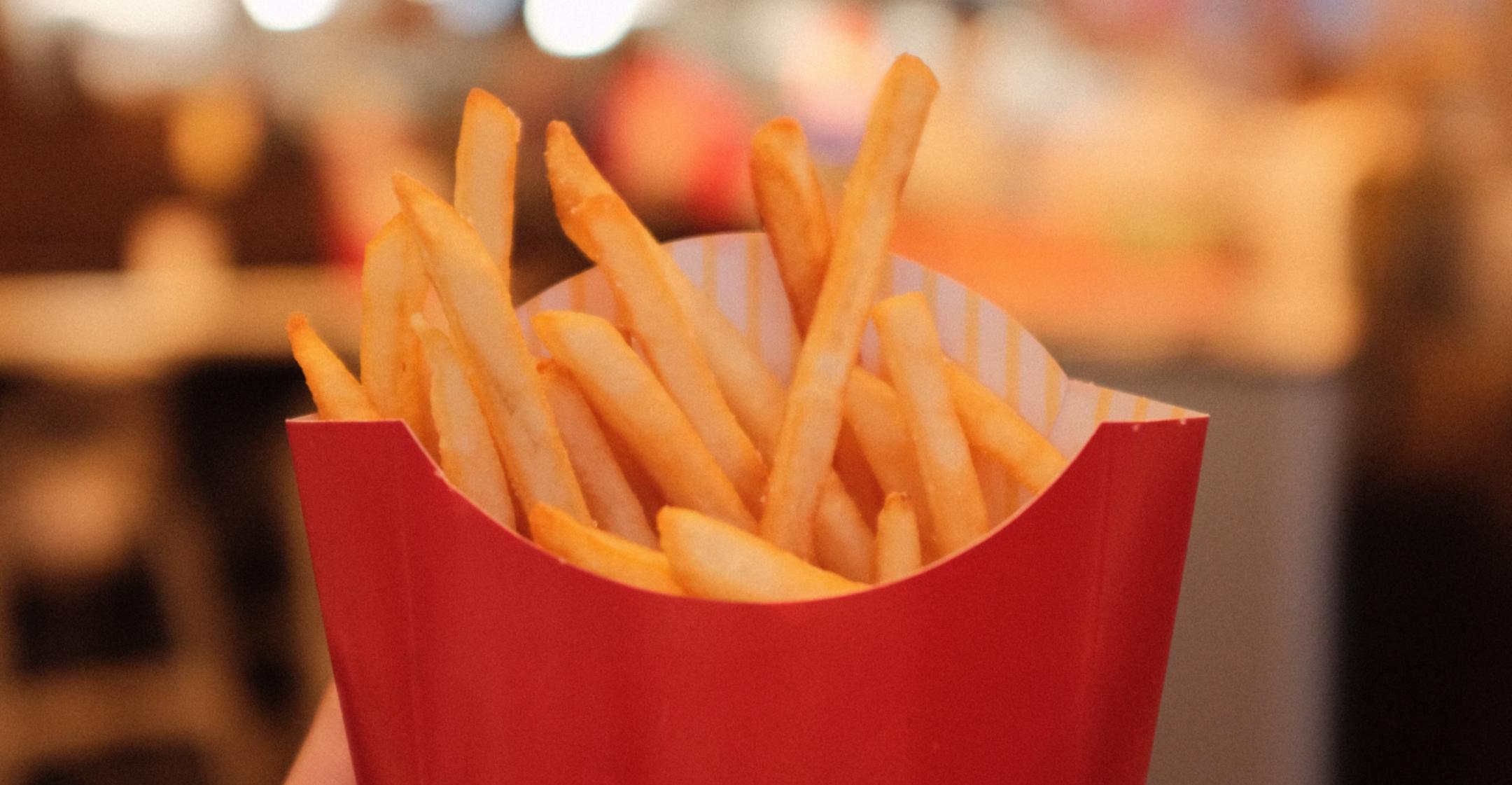 Pass The Ketchup & Enter This Contest To Win Free McDonald's French Fries For Life!
McDonald's is celebrating the launch of their rewards program by giving away their addicting French fries for free!
The contest runs from July 13 to 20, and though there's no purchase necessary to win, you do have to a few simple things to enter.
Article continues below advertisement
To start, you have to make a post on Twitter and explain via words or a video as to why you should be considered the biggest McDonald's fan. Aside from your message, be sure to tag @McDonalds, #MyMcDonaldsFanContest and add a hashtag of your home state (like #NY).
"We'll have real super fans as the judges," the company revealed, "because who better to spot our most loyal fans than a true World Famous Fan?"
The official rules note that each individual's post will be judged 25 percent on creativity and originality, 25 percent on artistic expression and 50 percent on their love and affinity for McDonald's.
Article continues below advertisement
Article continues below advertisement
"We have the best fans in the world who deserve to unlock perks for their loyalty," shared Alycia Mason, Vice President of Digital Customer Experience & Media, McDonald's USA. "That is why we are so excited to bring MyMcDonald's Rewards nationwide and celebrate with all of our guests on World Famous Fan Day. We're eager to repay years of fandom by giving them what they love most about McDonald's – our delicious food – for years to come."
To be eligible to win, you have to be at least 16 years old and be following McDonald's Twitter account. You can read up on the rest of the rules and regulations via this link.
The app can be downloaded via Apple's App Store or Google Play — and once you register on the app, you'll automatically be given a coupon for a free large fry!
The app also offers mobile pay, order ahead options and exclusive deals.