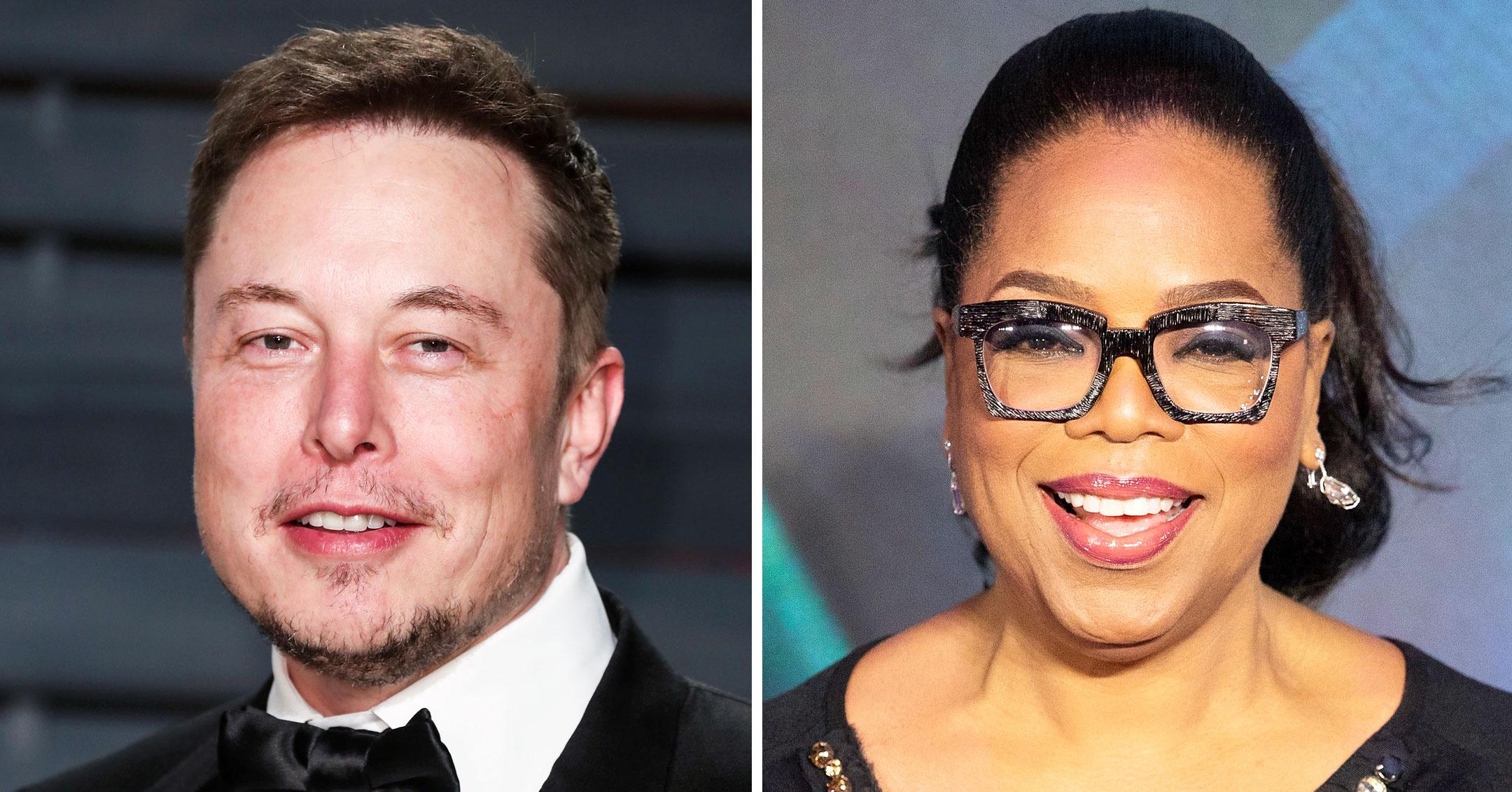 Elon Musk & Oprah Winfrey Have The Biggest Impact On Company's Prices — Just From Their Social Media Activity!
It's no surprise that when celebrities post products they love on social media, fans immediately line up to get their hands on a sweatshirt or a pair of shoes.
Article continues below advertisement
According to the website, "the research analyzed tweets over the past five years to find out which celebrities are the most influential on the stock market by breaking down the time tweets were posted, and the immediate impact on the stock of the company mentioned within that same time period."
Article continues below advertisement
This comes as no surprise, but Elon Musk came in first place at 84.74 percent, while Oprah Winfrey came in second at 23.65 percent.
Kanye West took third place, with 23.13 percent, while Justin Bieber and Carl Icahn followed in fourth and fifth place, respectively.
Article continues below advertisement
"Not only is he the most vocal about other companies on social media, his tweets have caused huge differences to share prices as investors take his word as golden," the outlet notes. "The Tesla CEO has caused a huge impact, with one tweet causing over 1000 percent+ difference to the company's value. The study found that Elon Musk caused an 84 percent average change to share prices of the companies he mentioned based on 17 tweets. His influence can be seen recently even outside the stock market, with tweets seeing Bitcoin first soar, then plummet and Dogecoin surge following his announcements on Tesla accepting and then rejecting different cryptocurrencies as forms of payment."
Article continues below advertisement
Meanwhile, Winfrey, who is an official spokesperson for Weight Watchers, tweeted in 2016: "Eat bread. Lose weight. Whaaatttt? #ComeJoinMe," prompting a 23 percent change to the company's stock price.
West — who is known for being outspoken — caused a 23 percent change to the stock market when he tweeted about his new collaboration with Gap and Yeezy.
Article continues below advertisement
For his part, Bieber shared a photo of Crocs on Instagram (he later released a collab with the brand), which boosted the company's shares by 7.6 percent.
Looks like being a A-lister certainly pays off!