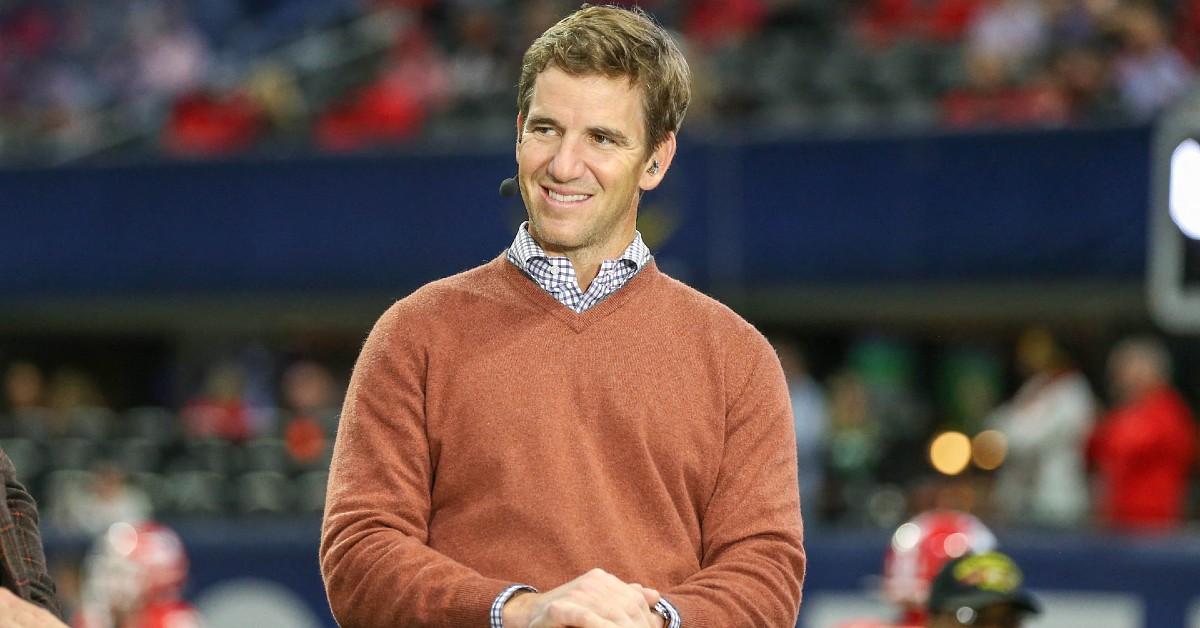 Exclusive: Eli Manning Gushes Over Bonding With His 4 Kids Post-Retirement: 'It's Been a Lot of Fun'
Eli Manning retired from football in 2020, and since then, he's been able to soak up time with his four kids — Ava Francis, 12, Lucy Thomas, 10, Caroline Olivia, 8, and Charles Elisha, 4 — in addition to his wife, Abby McGrew.
"It's been a lot of fun. I get to be around my family and be at their games or school concerts now. I am doing the pickups, and I enjoy the afternoon and evening pickups from their sports practices. Just being in the car with them for 15 minutes is the most conversation you get out of them sometimes. You get to hear some stories that happened at school or just funny things they say. I look forward to that bonding time," the 42-year-old, who has partnered with King's Hawaiian to show everyone why Slider Sunday is the only way to Sunday, any time of the year, exclusively tells Morning Honey.
Article continues below advertisement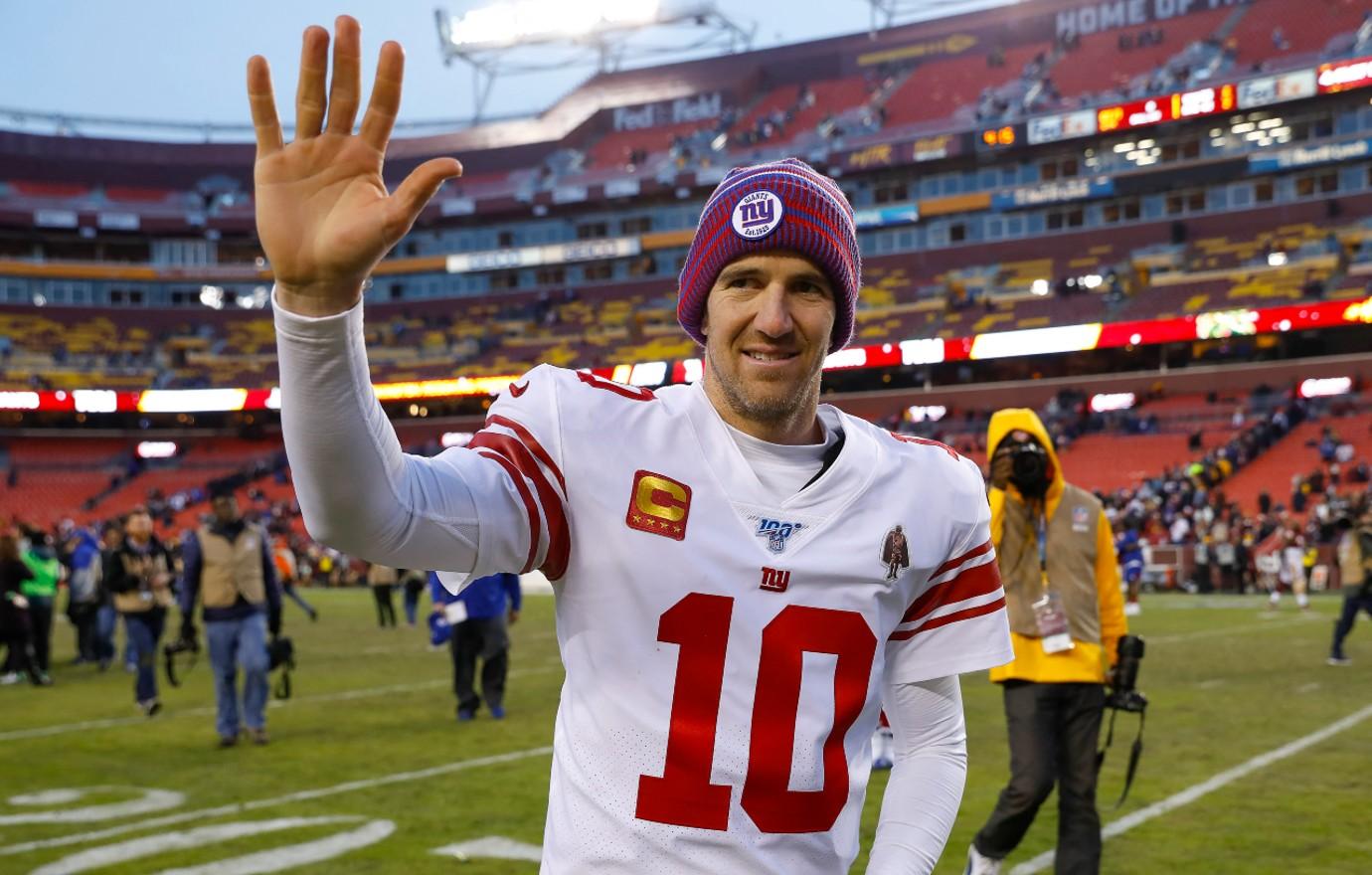 Since life with four kids can be tough to juggle, the athlete has a feeling when one needs more one-on-one time with either parent. "Maybe I will pick one up or go get ice cream with one of them. You always want to include them and maybe I will say, 'Who wants to come with me to run some errands?' When they jump at that instead of watching TV, you know they need some to interact and hang out a bit," he says.
Article continues below advertisement
Since Manning's girls are older, they are all "interested in sports," he notes. "They're all playing different things. I think they all have their sport that is theirs. My oldest is a swimmer, and they all play lacrosse a bit, and she's a really good swimmer, too. My 10-year-old is really into tennis and then my 8-year-old is into ice hockey. My little guy just follows me around and wants to hang out," he admits. "He is playing flag football, and he's going to play some hockey. We play a lot of basketball, baseball and golf, and so I have thrown them all into as many sports and activities I can. Hopefully they all find something they're passionate about and then we can pursue that one a little bit more."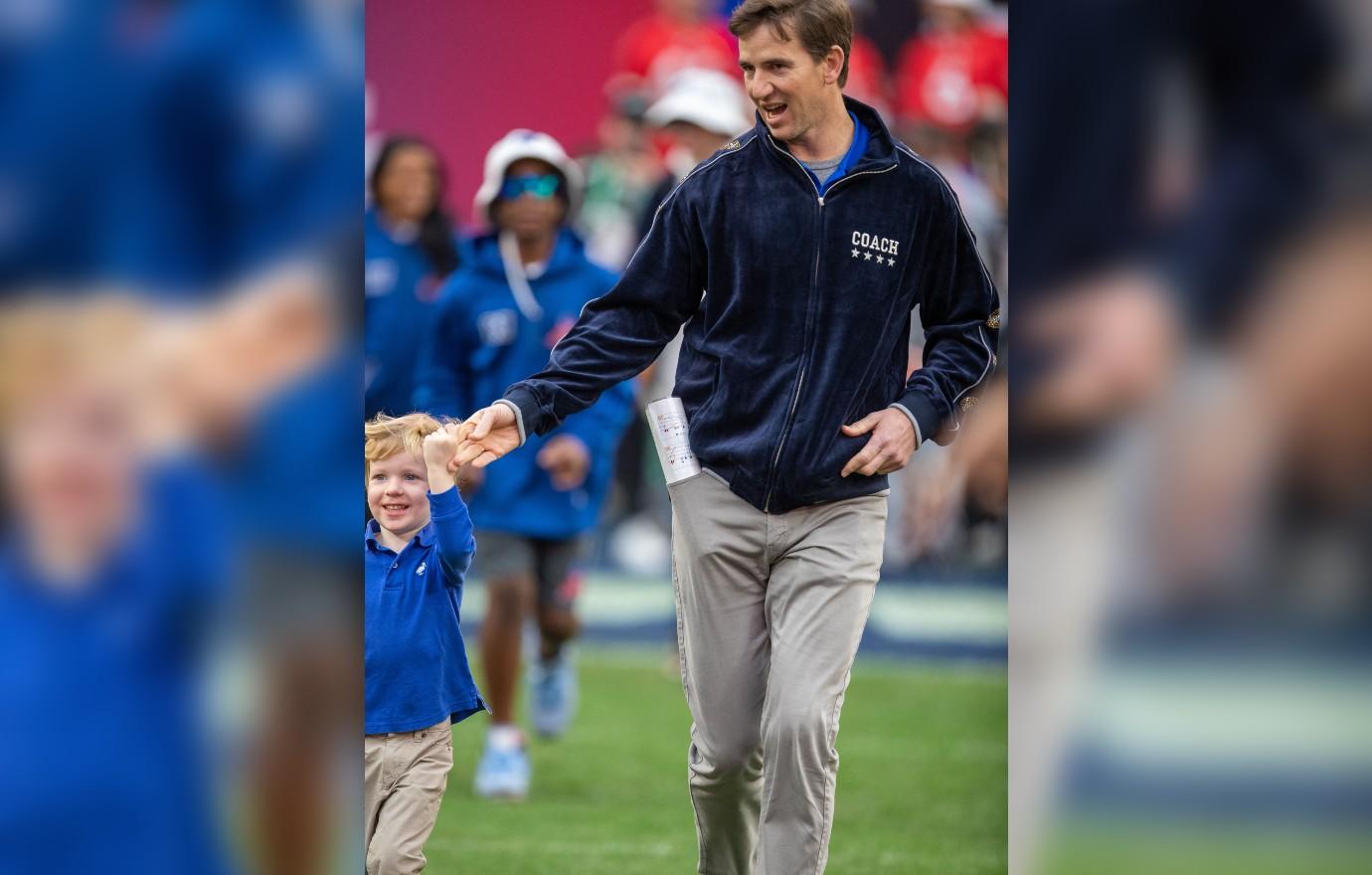 Article continues below advertisement
For Manning, it's "fun" to watch his kids excel at sports and see them "want to get better."
"They're asking, 'Hey, can you come out and toss with me?' or 'Can you work with me on this?' They want to talk about something in regards to their upcoming game or practice," he shares. "To see their commitment and excitement is amazing. To see the impact that practice has on them because you have to put that same preparation into schoolwork or any other thing that is important."
Though the dad-of-four was a star quarterback, he would "never force a sport or football" on his kids.
"Growing up, I played baseball, basketball, soccer and football. My son is playing flag football now and is having fun with it. He likes to go into the backyard and play around, so I am enjoying pitching some baseballs to him or just playing some basketball," he says.
Article continues below advertisement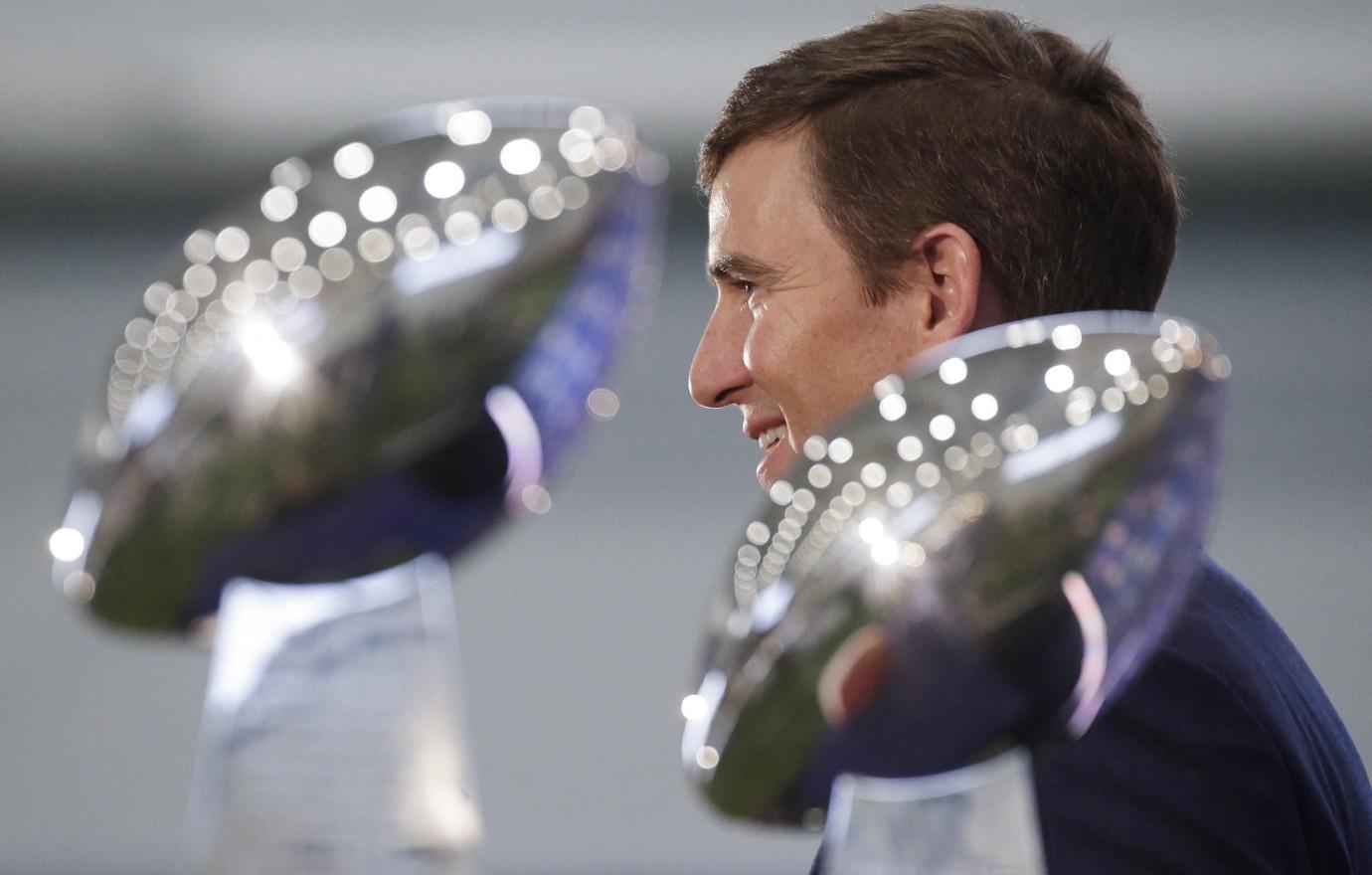 Article continues below advertisement
"It made a lot of sense because King's Hawaiian has been helping bring friends and family together for a long time. Since retiring, I feel like I missed out on a lot of weekends and activities going on, so we created this Slider Sunday as this weekly ritual where you can get together — sometimes it's just us as a family or sometimes you invite other people — and whether it's tailgating before a game or a barbecue out in the backyard, it's a great way wind down and enjoy some sliders. It's a great way to introduce new food to my family and kids — and the buns are so soft, too!" he explains.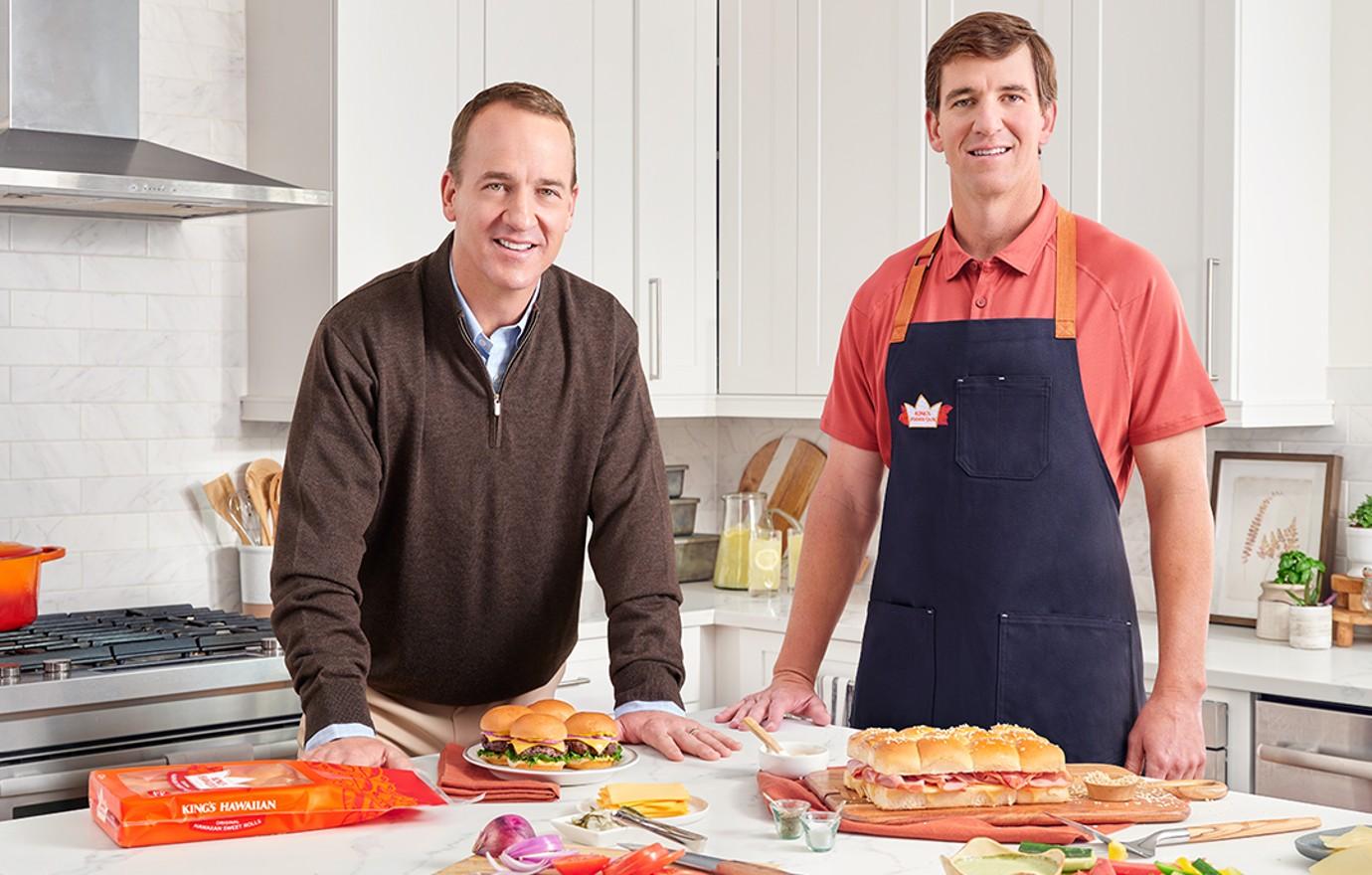 Article continues below advertisement
Additionally, Manning was able to star in the commercial alongside his brother Peyton Manning, who was also a quarterback in the NFL.
"I live in New Jersey and Peyton lives in Denver, so we don't get to see each other much in person. It's fun when we get together. Shooting these commercials is always fun. We get to improvise and change things around. I might try to take a shot at him, and it might not work, but at least I get to take a shot at my brother!" he quips. "We definitely have a lot of laughs together."