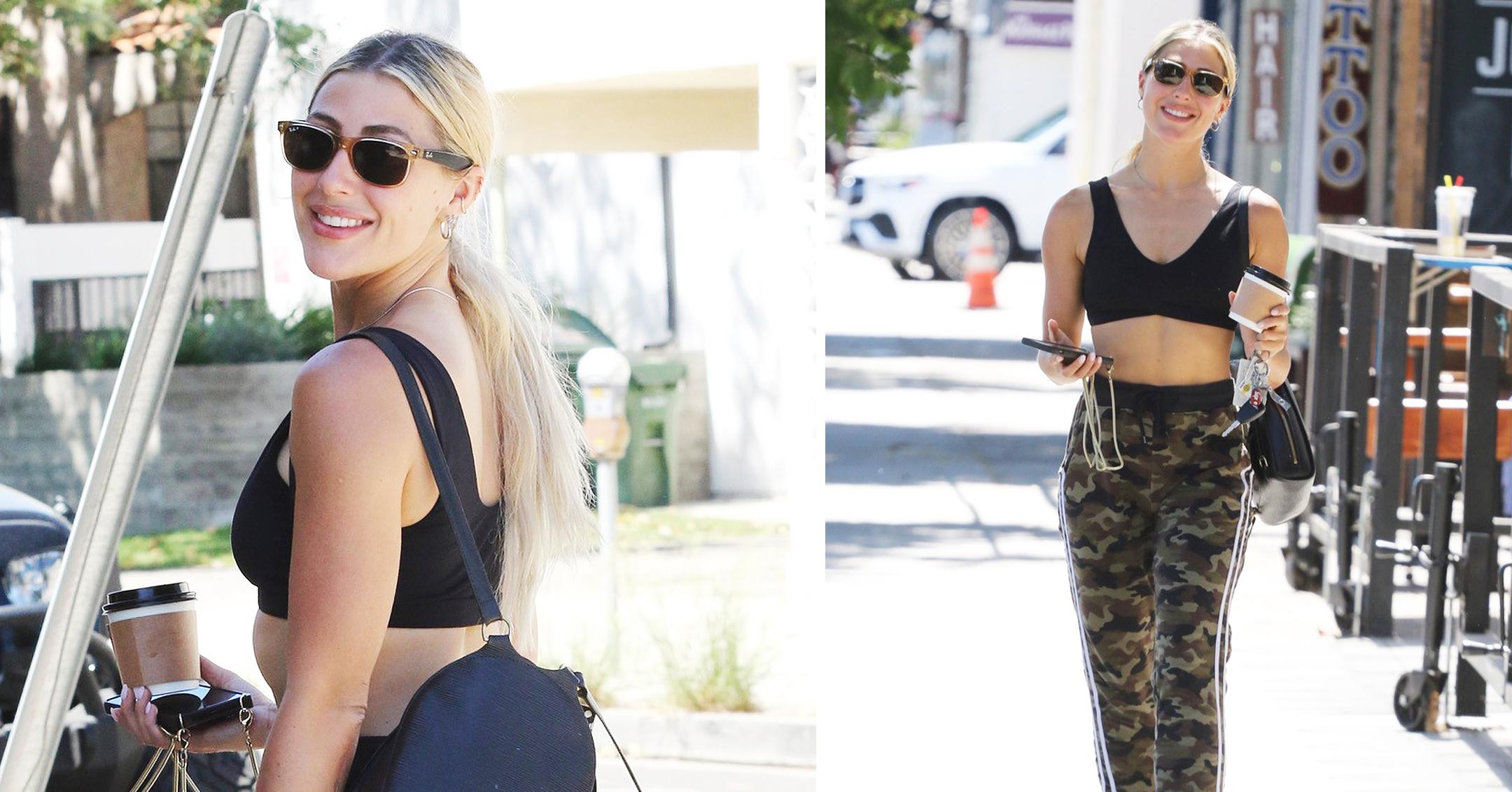 'Dancing With The Stars' Pro Emma Slater Looks Toned & Trendy In Ab-Baring Top & Camo Pants — See Photos
Wearing an oversized tee and basic black leggings to the gym just won't cut it for Emma Slater! On June 24, the star stopped by a coffee shop after a workout, but you could hardly tell that was the case since she looked as cute as ever.
Article continues below advertisement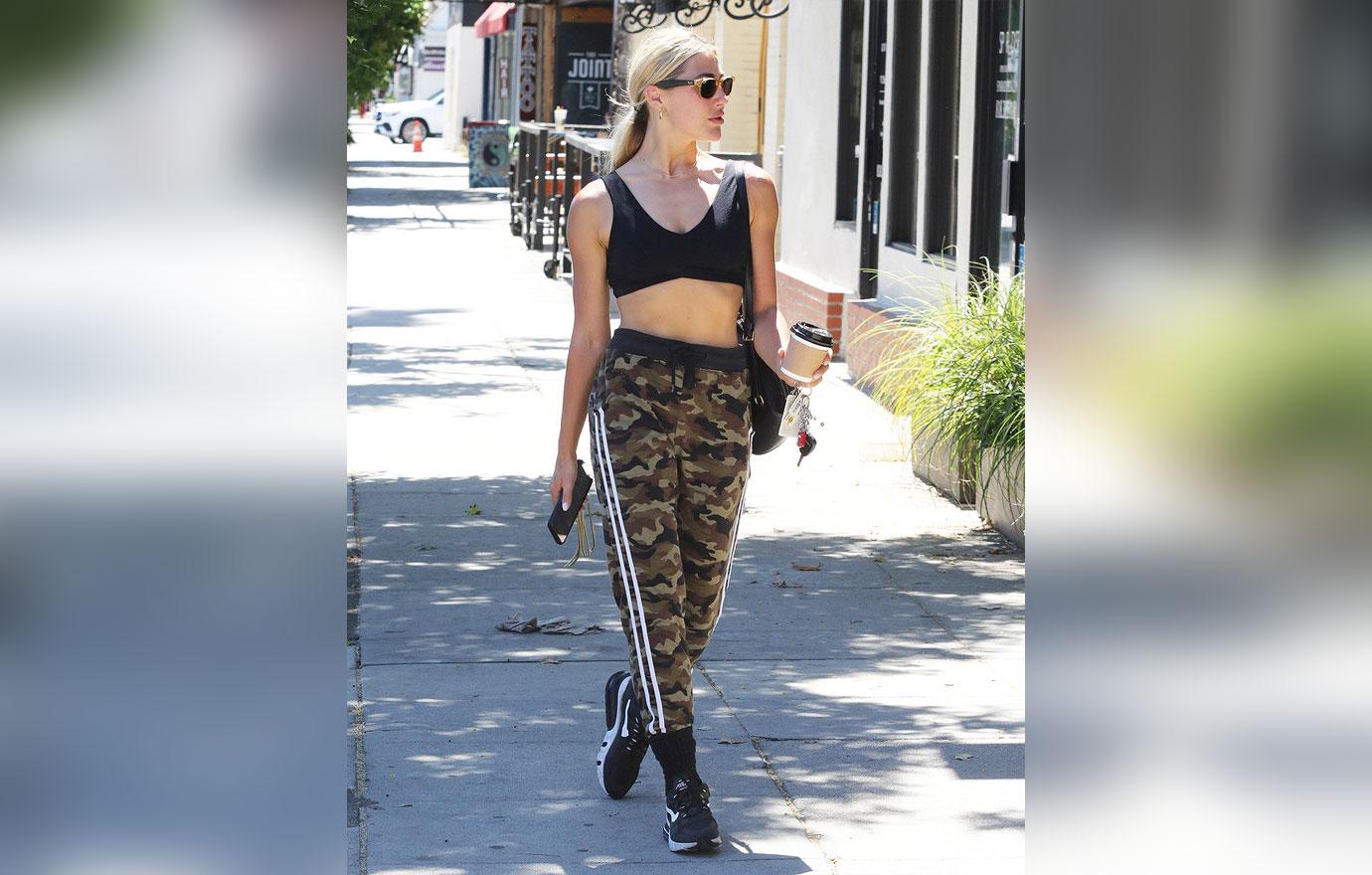 The Dancing With the Stars pro paired a black sleeveless top with comfy camo pants for her sweat session. In addition to her black sneakers and ankle socks, she threw on a pair of sunglasses and a black bucket purse.
To keep her blonde locks off of her face while exercising, she tied them up in a low ponytail.
When the weather's cooler, Slater loves to top off her outfits with a blazer. "I'm a blazer hoarder. Through on some funky patchwork jeans or cigarette cut (tapered) plaid trousers, a plain or slightly textured crop tee of a lighter color, then add your blazer and some kick a** staple heeled boots with some metal hardware and you're good to go!!" she exclaimed. "I like the new romantic era of the '80s meets tailored European clean lines."
Article continues below advertisement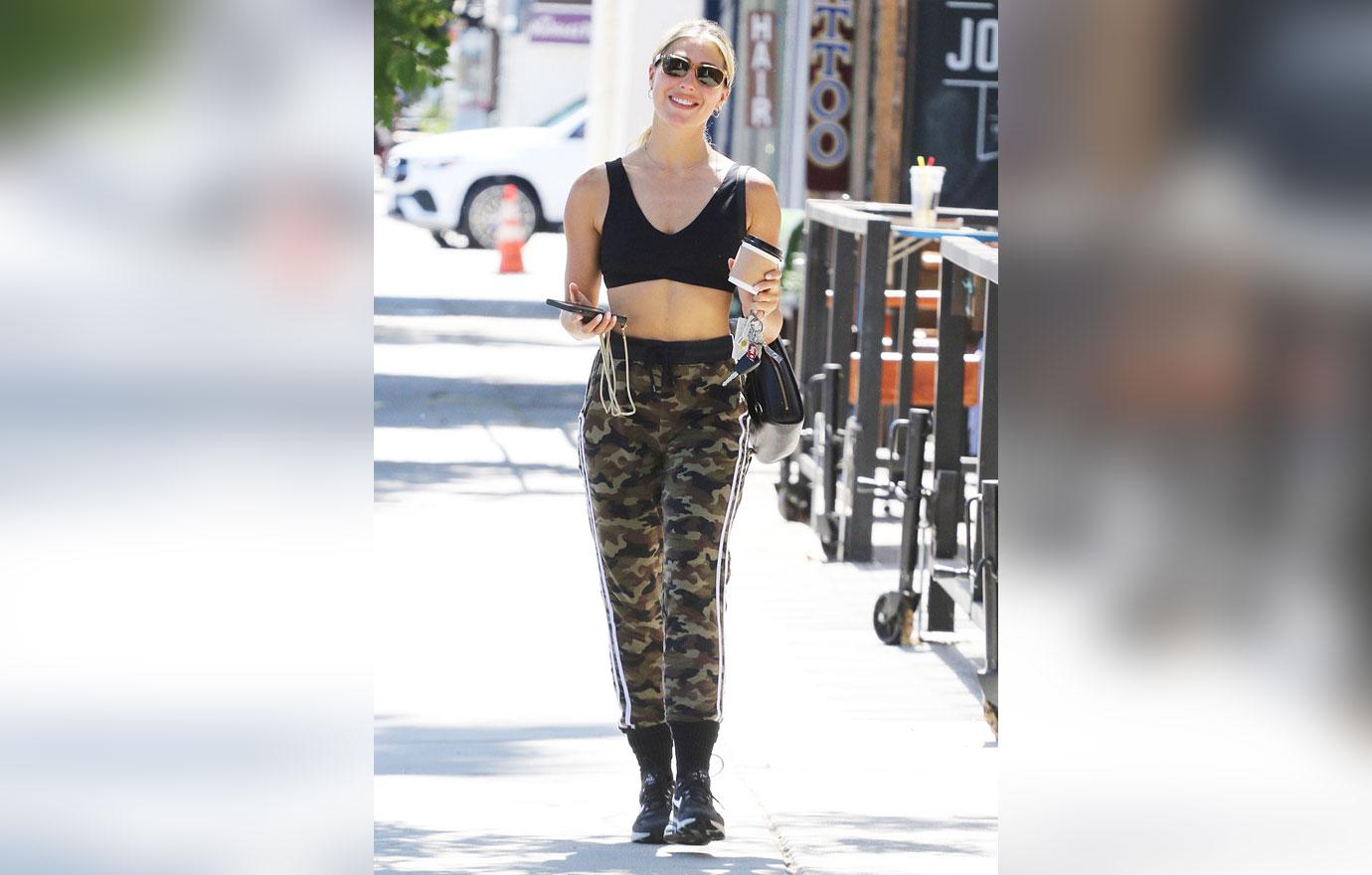 The TV personality's toned body and strong core stem from her lifelong passion for dancing, which she's been doing for about 20 years. "My professional career started at 16 when I went on an English tour with a Ballroom Dancing theatre show called Simply Ballroom," she revealed.
She also does "yoga barre" workouts to stay in shape. "The lengthen my calves! Uphill walking and hiking I do a fair bit of, music is the one thing I must have to work out because then it's more like meditation for me rather than just working out," she explained. "I couldn't do it without music."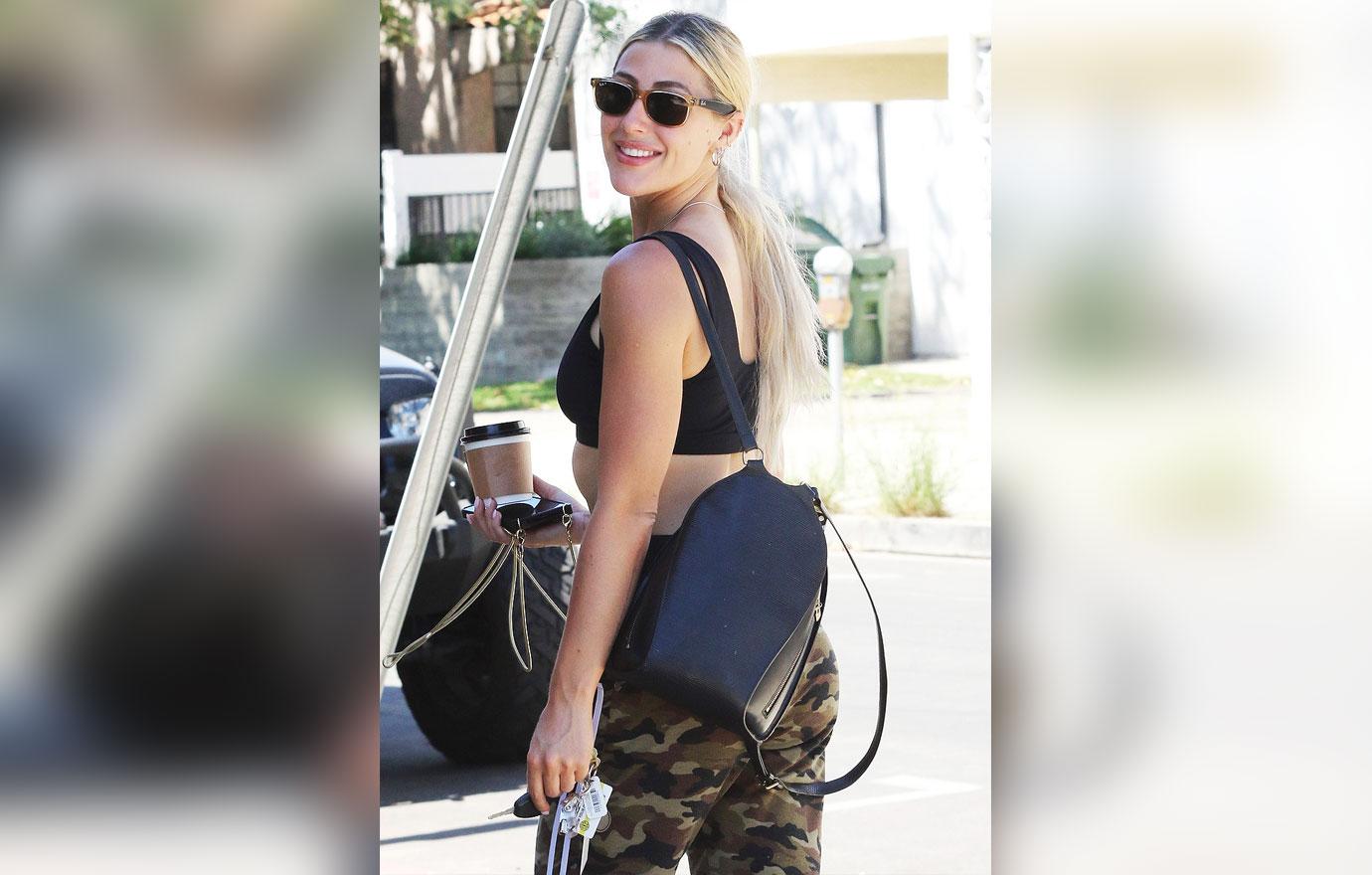 Last season on DWTS, things were a little different due coronavirus, but Slater and her costars were adamant about continuing the show. "Everybody needs this right now," she insisted to Entertainment Tonight last year. "It's such an uplifting show and we're so incredibly proud to be part of it."
Slater was paired with retired NBA star Charles Oakley, and unfortunately the duo were the first to be eliminated. Better luck next time!