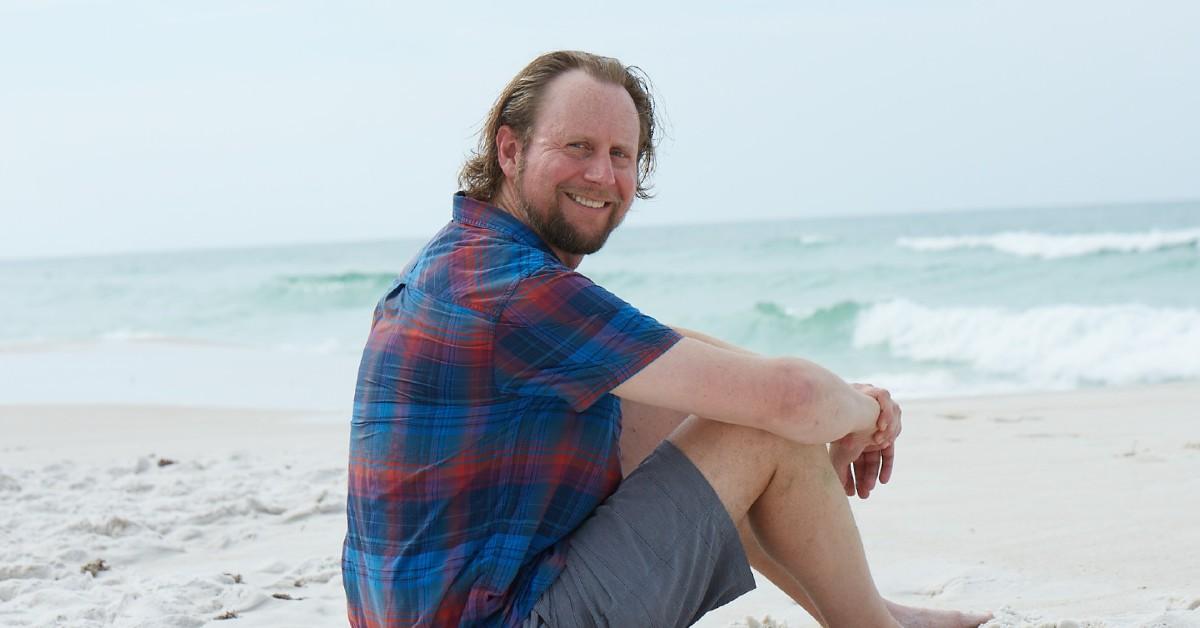 Exclusive: Ballast Founder & CEO Brian Kirk Dishes On Creating A Comfortable Beach Pillow: 'I Thrive On Creativity & Innovation'
Ballast Founder & CEO Brian Kirk didn't set out to be an entrepreneur — it all kind of fell into his lap. One day while lying on the beach with his head on a balled-up towel, he realized it was the perfect day, except he wanted to be more comfortable as he soaked up the sun.
"I sat up, pulled out my phone, and started searching for beach pillows, figuring I'd find a variety of wonderful beach pillows to choose from. Instead, I came to the shocking realization that beach pillows didn't exist – I couldn't find a single one," the businessman exclusively tells Morning Honey. "I knew that was something I had to change."
Article continues below advertisement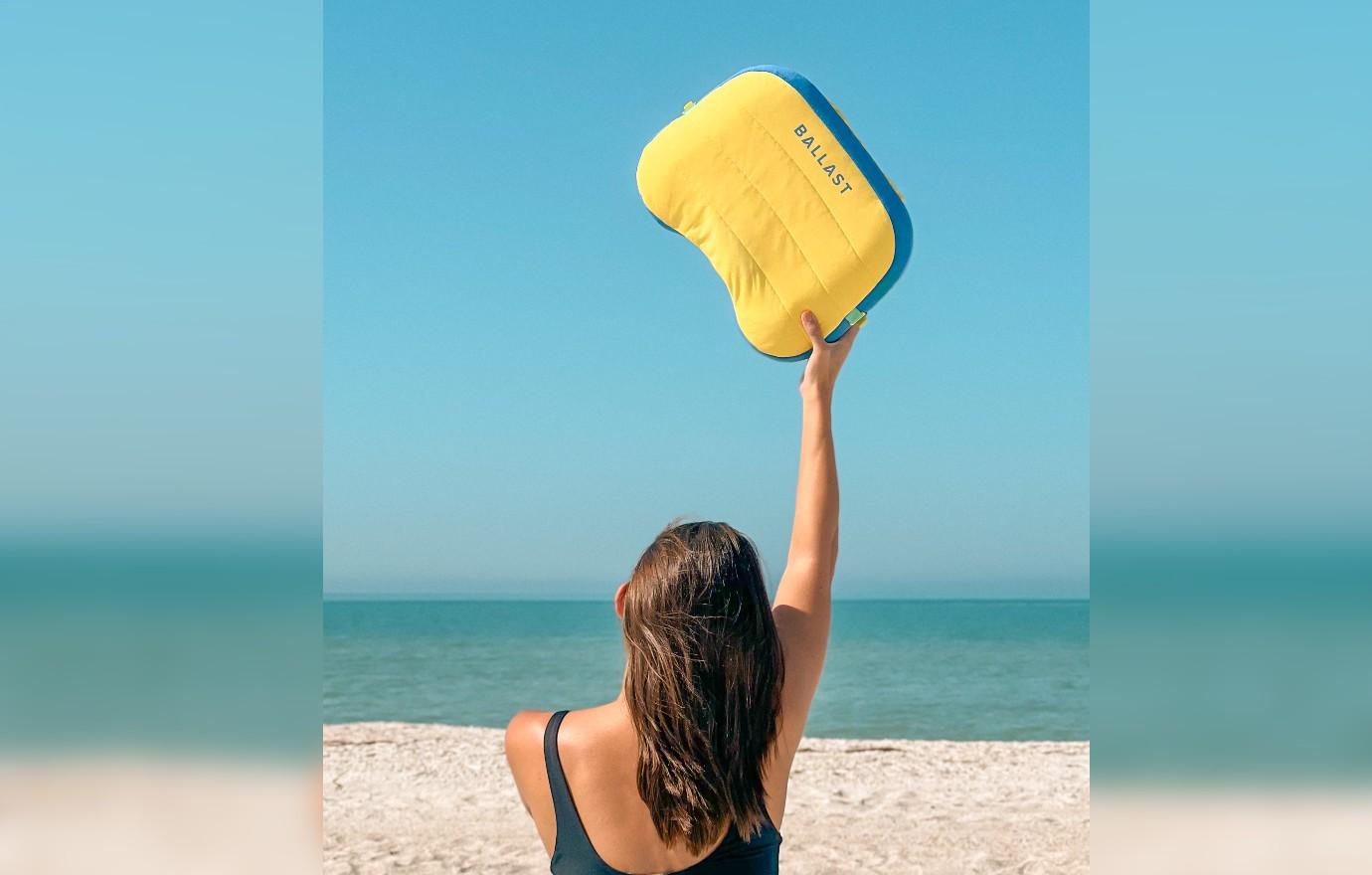 In that moment, Kirk knew he wanted to start Ballast. "While I've never invented a product before, I thrive on creativity and innovation. Using my imagination to solve problems is my purpose in life. I didn't think about starting a company when inspiration first sparked, but I knew I'd do everything in my power to create the most comfortable beach pillow I possibly could, and that I'd strive to share it with the world. That was the beginning of Ballast," he recalls.
"The name Ballast has two meanings — one, it's a compartment that helps weigh something down (like your beach pillow on a windy day) and two it's something in life that makes you feel grounded, centered, and content (like looking out at the vast ocean from the comfort of a sandy beach)."
Article continues below advertisement
"There are other inflatable pillows made for outdoor use, mostly camping. The problem is that beaches are windy, and inflatable pillows are extremely lightweight. If you bring one to the beach on a windy day it'll fly away – and chasing your pillow down the beach is no fun," he explains of why it was missing from the market. "We designed the Ballast Pillow with an attached pouch that you can fill with a scoop of sand, or something small, to help weigh it down. When you're done using it, the pillow folds into the pouch, creating a super-compact carrying case for easy transportation. The pillow also has an inner sleeve where you can insert a cooling gel pack to cool you down on a hot, sunny day – that might be my favorite part."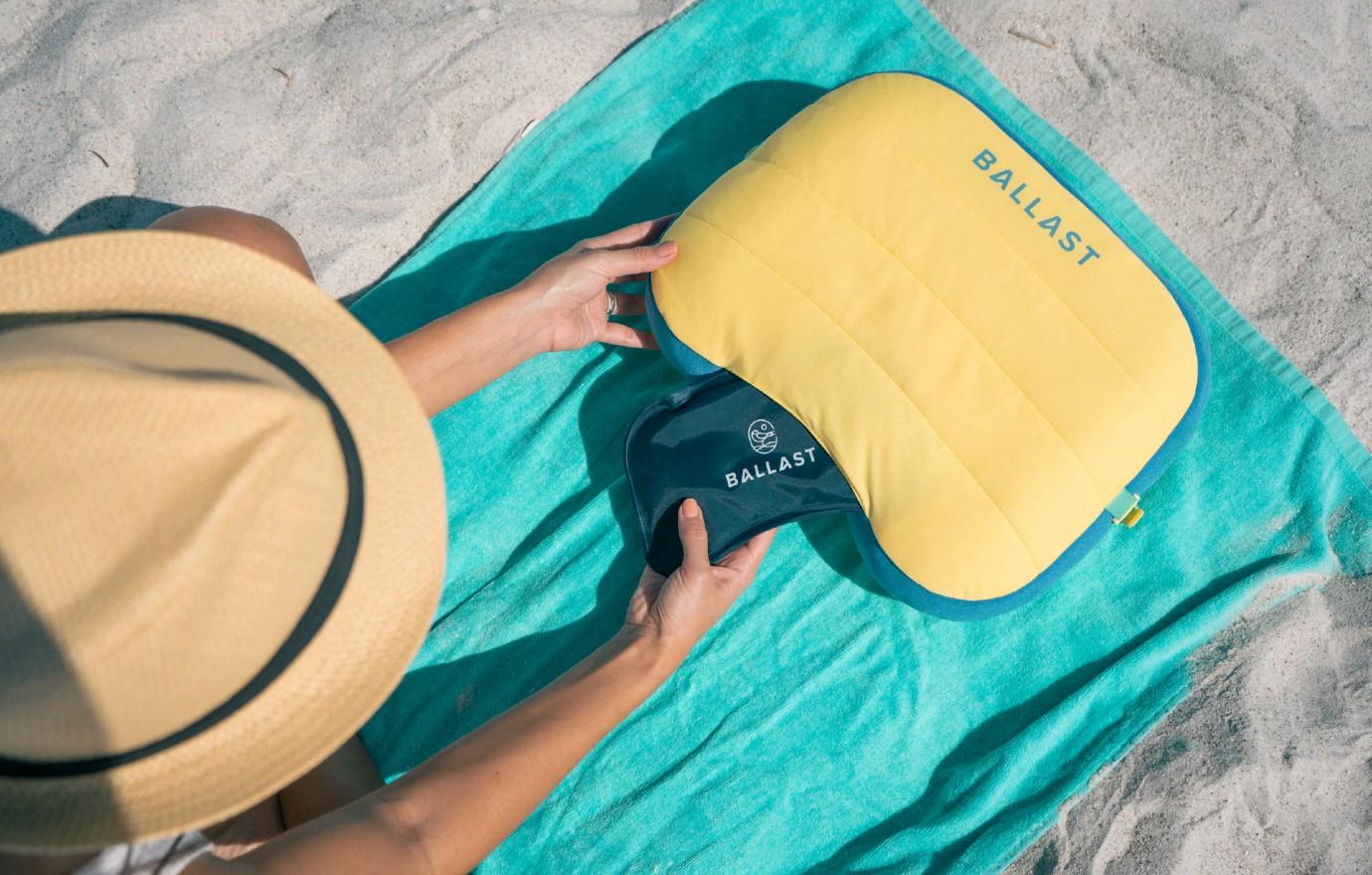 Article continues below advertisement
Kirk was nervous the pillow wouldn't resonate with others, which is why he decided to partake in a test run before launching it.
"While I was excited to be creating something new that I believed people would enjoy, you never really know how people will react when faced with the final product. In order to validate the product, I took prototypes to a trade show for the surf industry to see how store buyers would react," he says.
"Showing up for that first day at the trade show was extremely nerve-wracking. These are industry veterans who have seen just about every beach-related product in existence, and we were surrounded by the world's most recognizable surf brands. I was afraid I was going to get laughed out of the building. But the opposite happened. These industry experts were just as shocked as me to realize beach pillows didn't really exist, and they loved the idea and execution. Their enthusiasm for the product gave me the confidence needed to move forward to the next stage," he adds.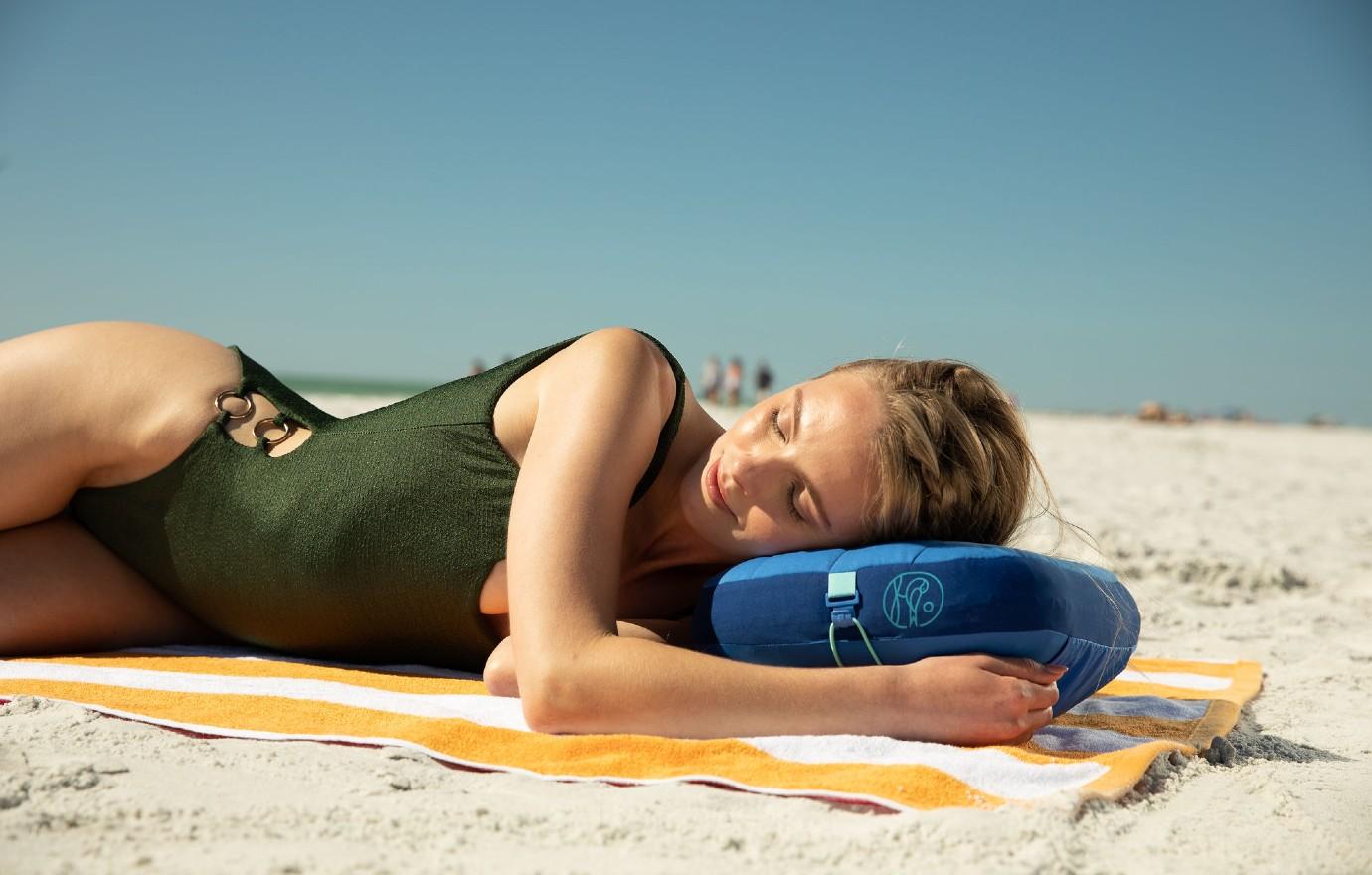 Article continues below advertisement
Of course, building a business has its ups and downs, but he's aware that it is all worth it in the end, especially when he gets to interact with people buying his product.
"This journey has been filled with so many seemingly insurmountable challenges it's difficult to choose just one – starting your first business during a global pandemic is no easy task. Overcoming the challenges is what provides the greatest fulfillment, however. I have somewhat of a mantra that I use when challenges arise, 'It's all learning.' This phrase helps remind me that setbacks are an escapable part of the process, not excuses to quit. Each new experience, good and bad, is simply an opportunity to learn and improve," he shares. "While learning how to bring a product from the imagination to the marketplace has been amazing, the best part is hearing from happy customers who love using their Ballast Beach Pillow."
"I've learned about product design, prototyping, manufacturing, packaging, supply chains, sales channels, retail merchandising, financial statements, and the list goes on. Most of these subjects would bore me to sleep in a classroom, but I've found learning about them fascinating through direct experience," he notes.
Article continues below advertisement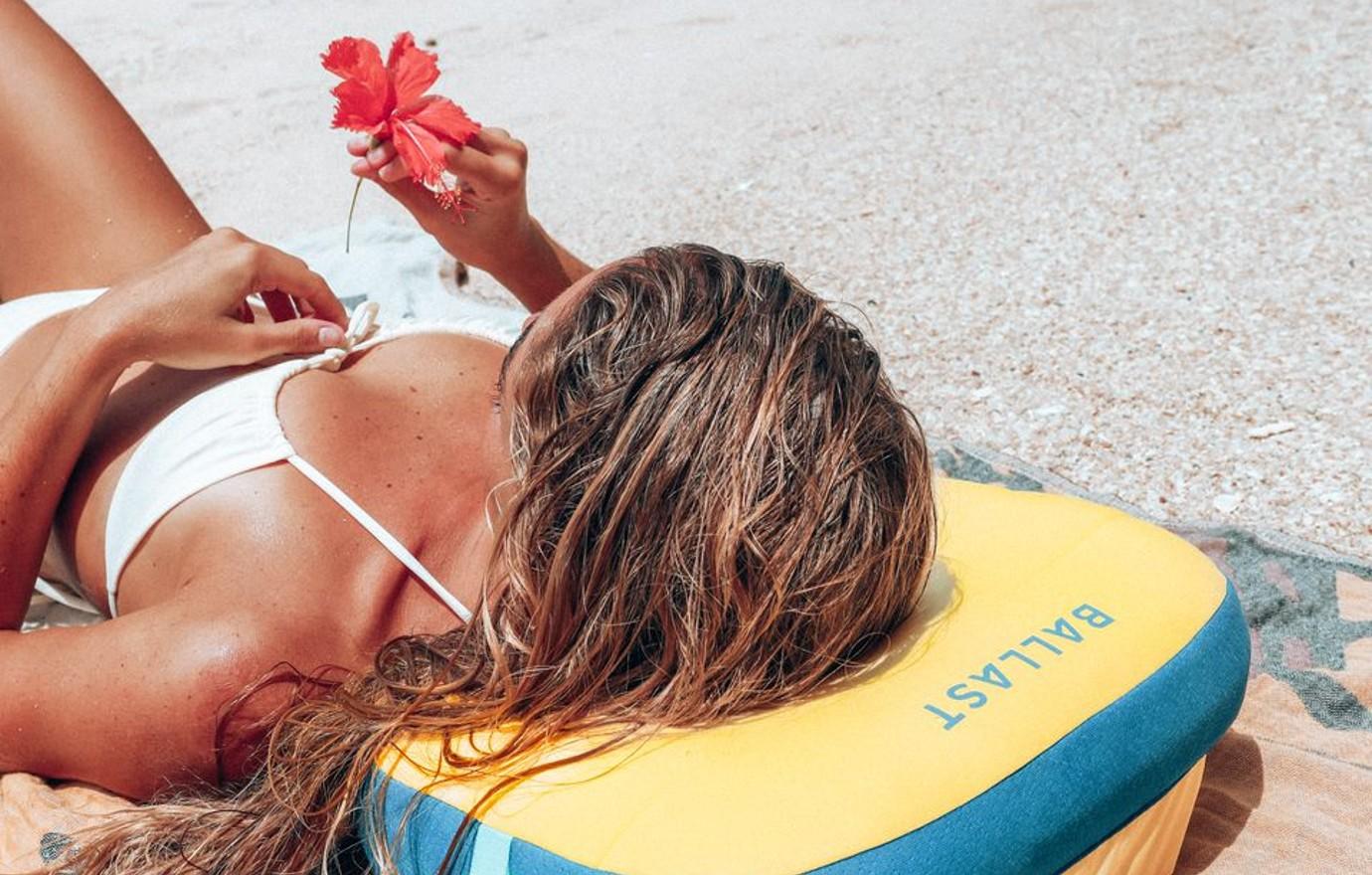 Going forward, Kirk says he's in the "process of expanding our product line, primarily because I've been inspired by customers sending us ides for products they'd like us to make."
"Separate from creating new products, we'd love to grow Ballast into a company that can make positive contributions to our world, both through environmental stewardship that benefits our planet, and creative endeavors that enhance culture," he shares.
Article continues below advertisement
Kirk's important advice for others who want to start a business is simple: "Make sure you have an extraordinary passion for whatever business you're trying to create. And know that, like any enduring relationship, the intense passion you felt at the beginning will fade. I feel like this is the point where many people quit their endeavor, or get distracted by the shiny new object that ignites that spark of passion that they initially felt. Stay the course," he states. "Find ways to see that same spark of passion in the eyes of others being exposed to your business idea for the first time. Honor the great idea the universe gifted you by seeing it through."
Additionally, one of the best parts is getting to share his success with his family.
"I have 12-year-old identical twin sons, and it's been very cool to see how excited they get about Ballast. They've traveled with me on sales trips, helped work trade show booths and set up product display cases at new store accounts. It's great to be able to expose them to the business at this young age and hope it inspires them to use their own creativity in productive ways," he says.