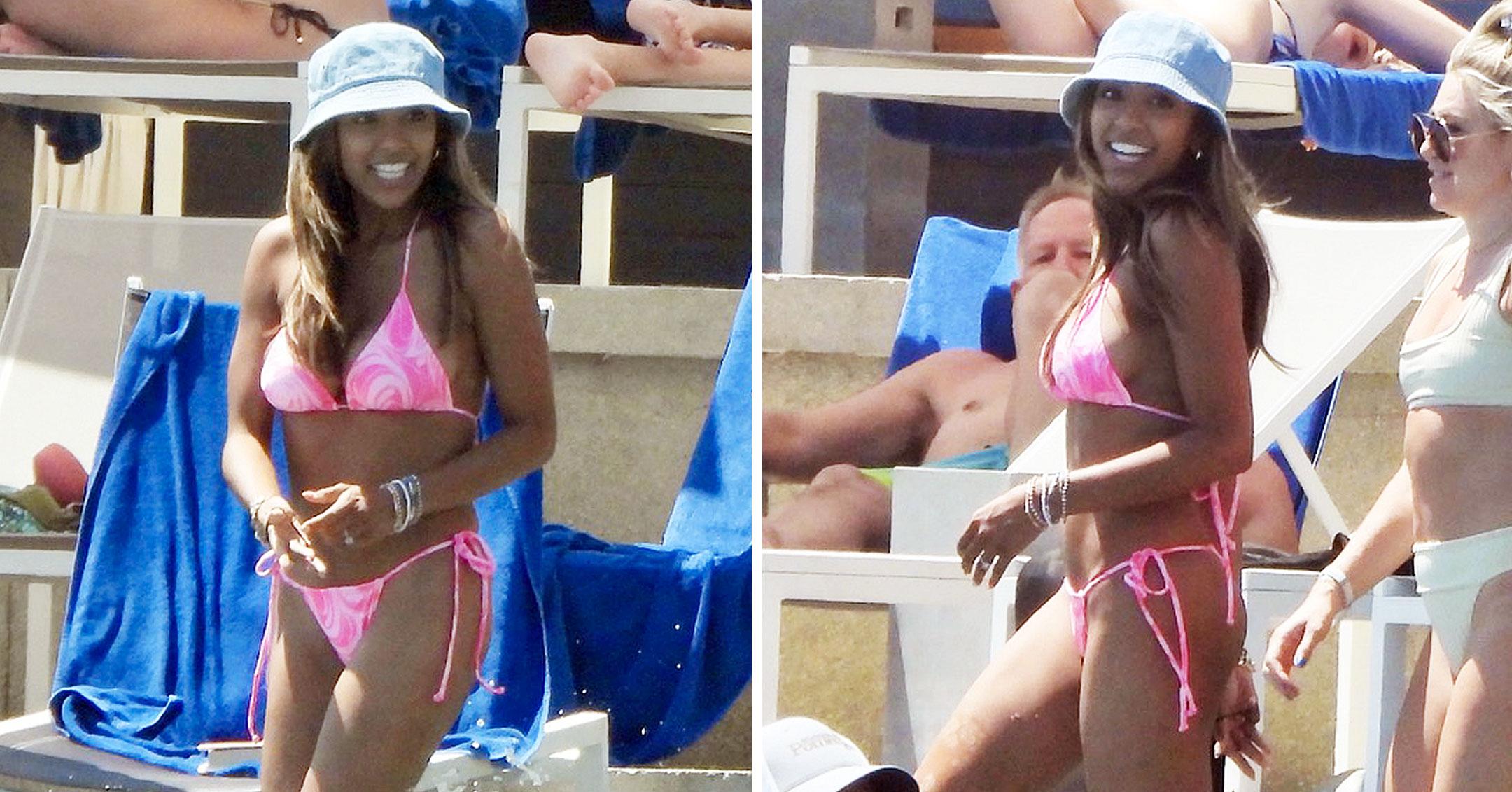 'Bachelorette' Star Tayshia Adams Rocks Pink Bikini While On Vacation In Mexico — Pics!
Looking good, girl! The Bachelorette star Tayshia Adams looked gorgeous in a pink bathing suit while enjoying some R&R in Mexico.
Article continues below advertisement
The brunette beauty — who is co-hosting The Bachelorette this season with Kaitlyn Bristowe — has been posting about her trip on social media.
Scroll through the gallery below to see her fabulous getaway!
Article continues below advertisement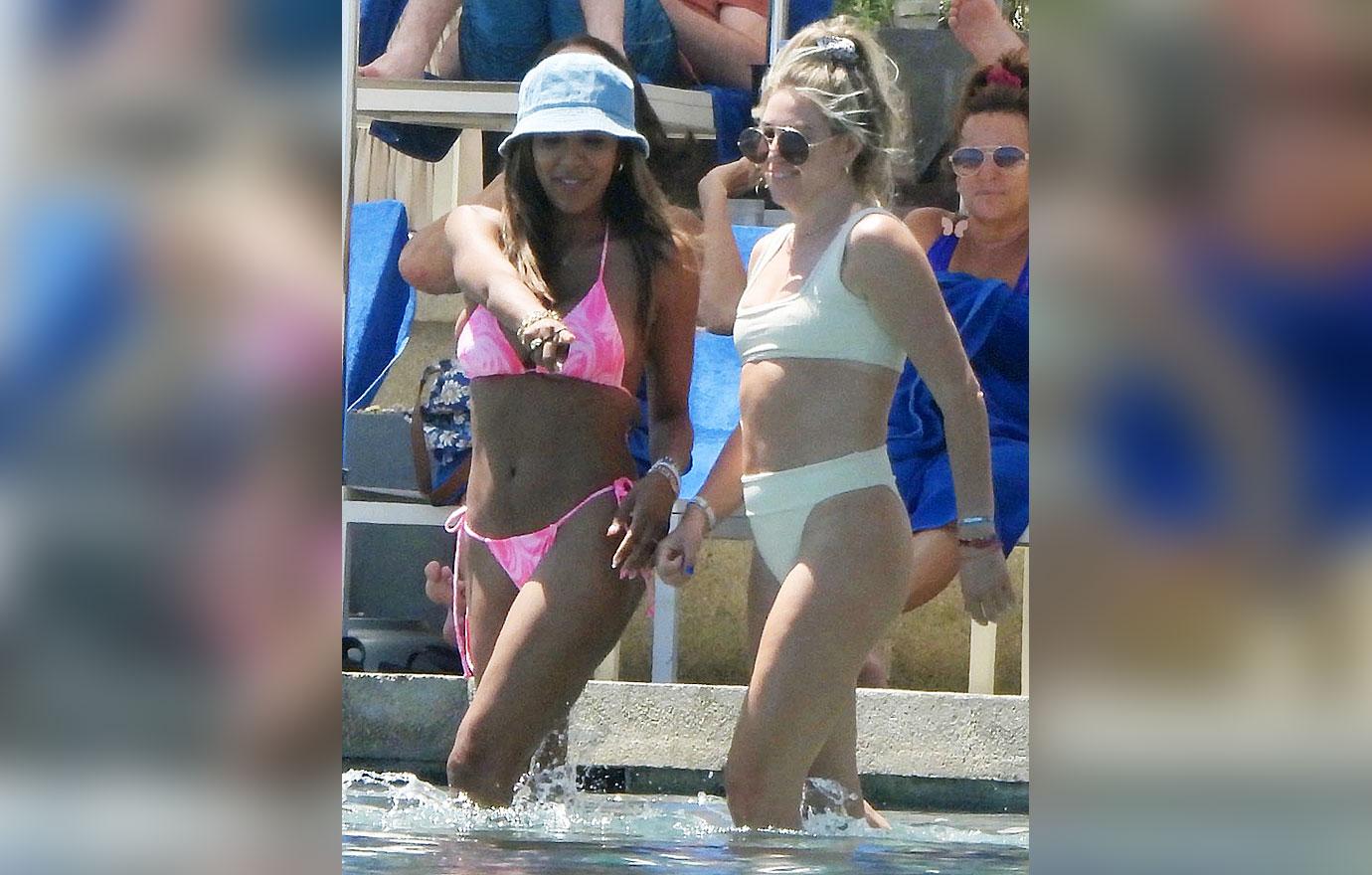 Living it up! Adams and her pal looked like they were having some fun while in the pool.
The California native also wore a blue bucket hat, which paired perfectly with her suit.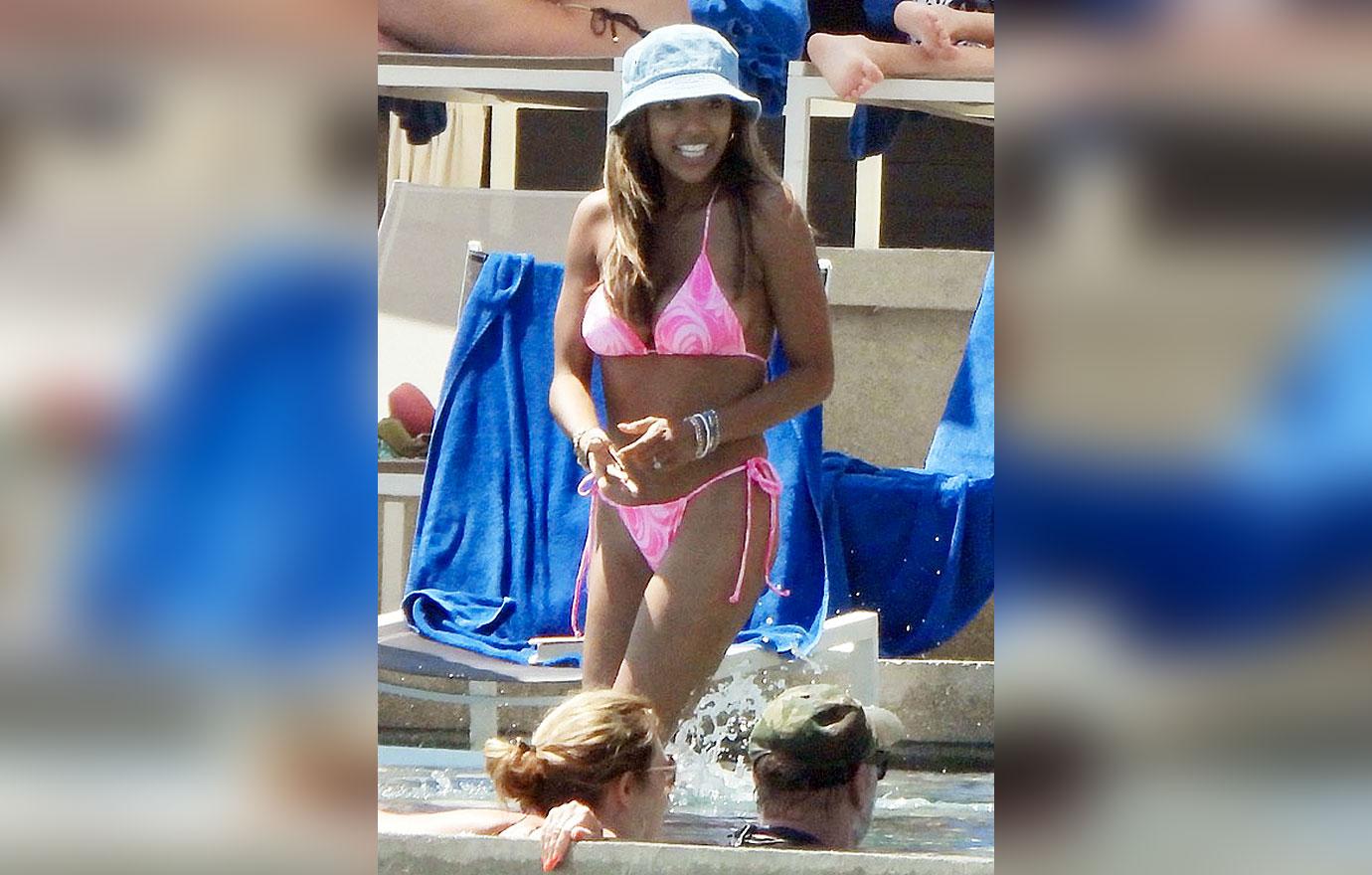 Now that Adams is living in New York City with fiancé Zac Clark, she is checking out all the good restaurants.
"I absolutely love food. I love flavors and spices and all of it," she told Women's Health. "But I'm always looking to nourish my body and eat food that makes me feel good."
However, the brunette babe splurges every once in a while. In fact, she "would eat ice cream every single day for breakfast, lunch and dinner" if she could.
Article continues below advertisement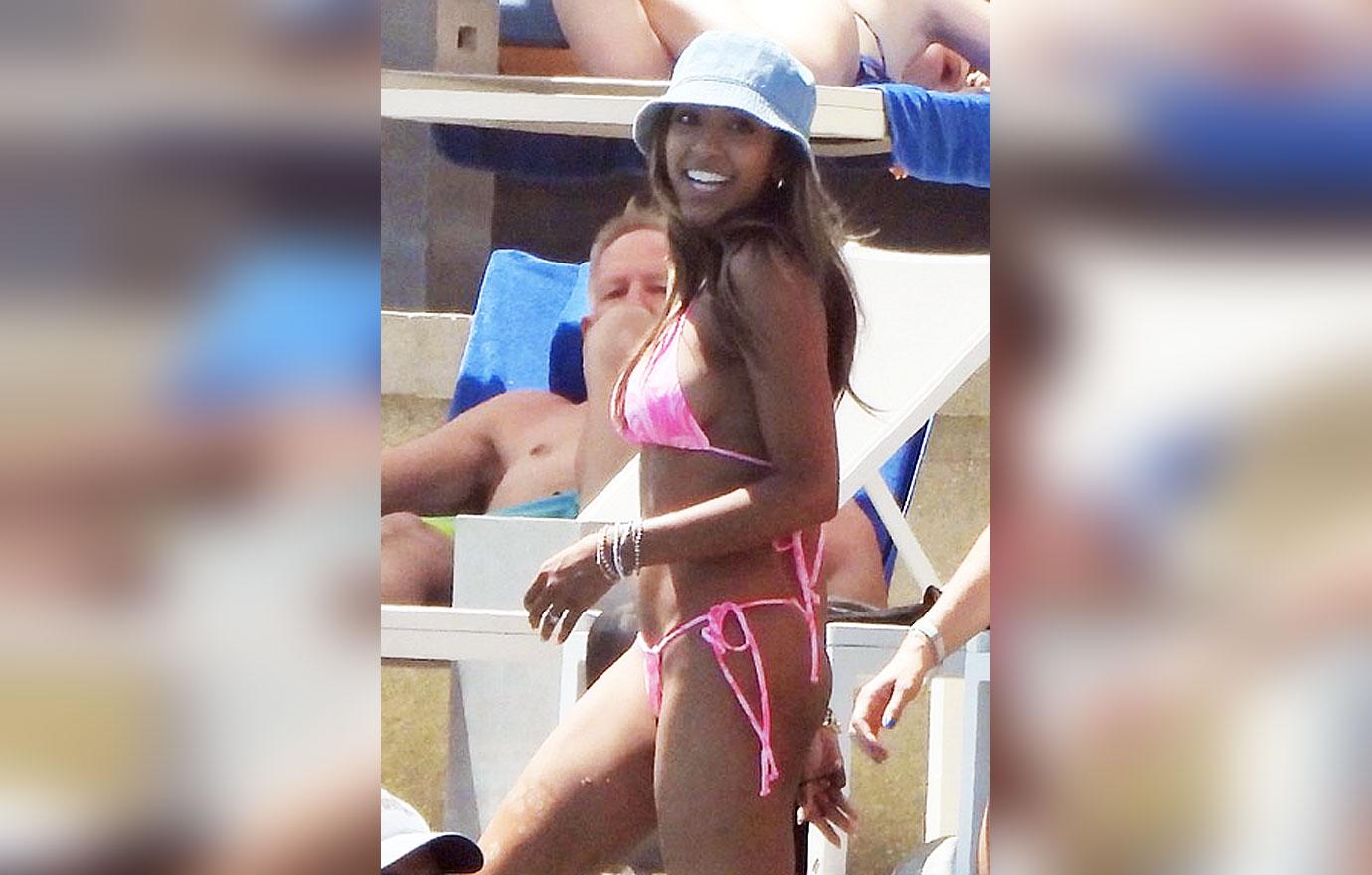 Adams is back on people's screens once again, but this time, she gets to mentor Katie Thurston, as she tries to find love.
"We're able to provide that for Katie because I truly think every Bachelorette should have the girl power behind the scenes to get you through this experience," she shared. "Because it's really tough."
An added bonus is that the reality star is hoping the franchise continues to get better and better — with her help, of course.
"Even the people I had to talk to at my fingertips when I needed help about diversity and helping me navigate the waters that I did," she said. "I have definitely seen the show evolve, and I know it doesn't happen overnight, but I know that changes are being made and we're clearly a prime example of that."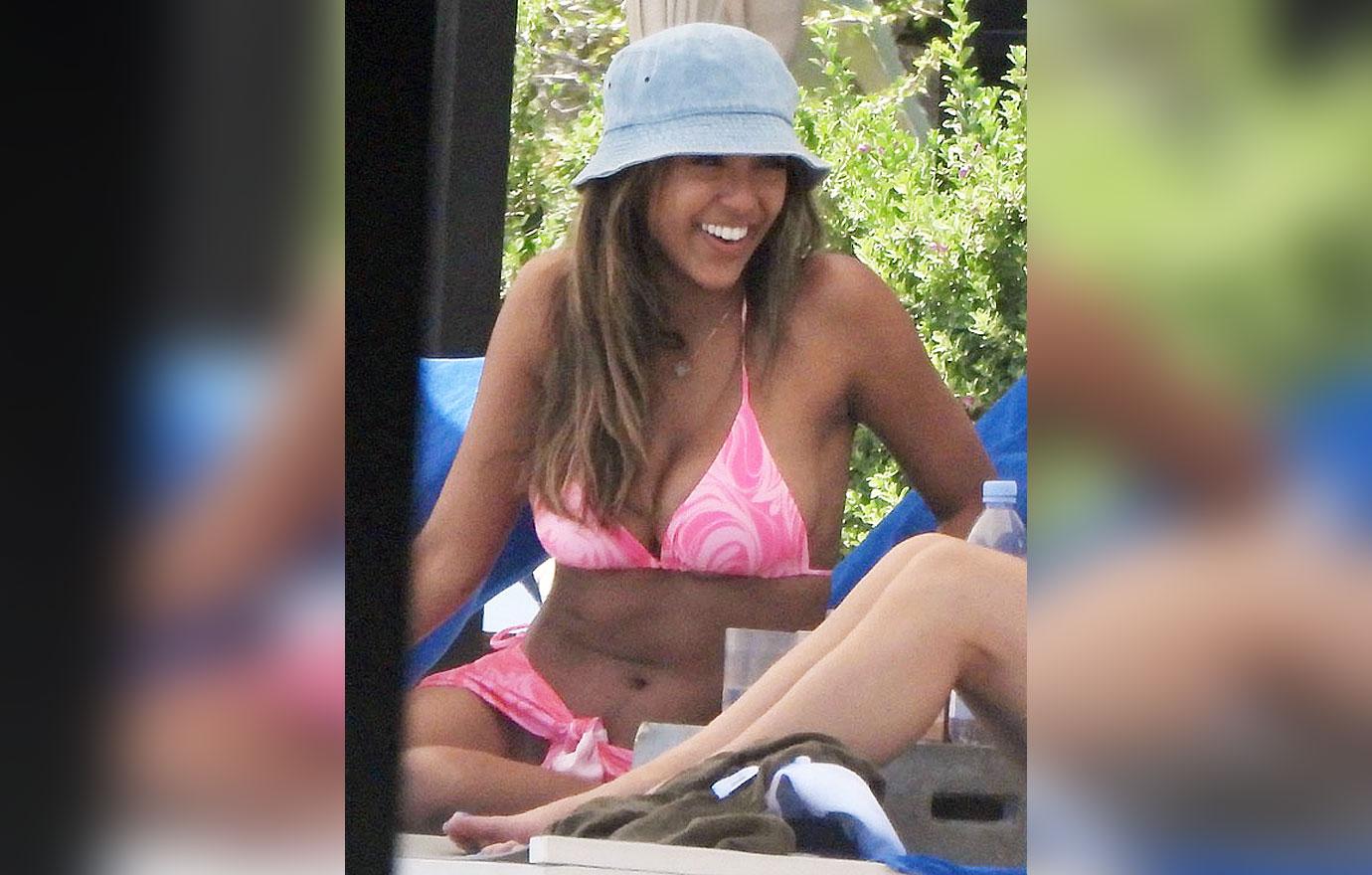 Adams loves to make herself her signature "pink drink" — sparkling water, grapefruit, fresh lime juice and tequila — when at home, so we hope that she was able to relax with a nice beverage by the pool!