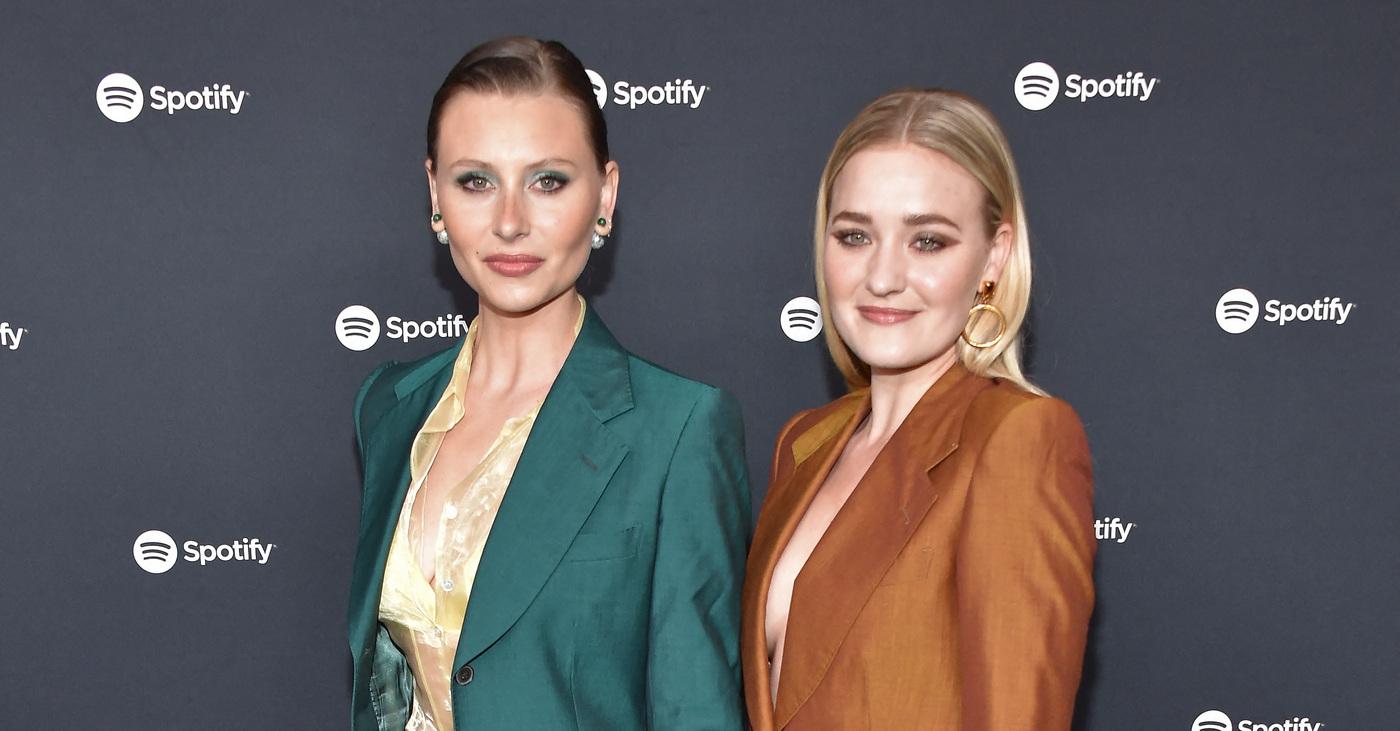 Exclusive: Aly & AJ Feel Like 'They're Right Where They Belong' After Releasing New Record, Duo Share How Their Asking Fans To Take Gun Violence Pledge
Aly and AJ are back touring after releasing their new album, With Love From, in March — and they feel more energized than ever.
"I am thrilled. I feel like we're right where we belong. The music feels so good on stage, and our band is crushing it every night. We're doing better than we did last year, which is crazy because we've hit some of these markets three times in a year. I'm grateful that fans want to come back so soon! I'm proud of all if it. I feel like the show as a collective is paired beautifully," Aly Michalka, 34, exclusively tells Morning Honey while talking about how she and AJ Michalka, 32, are asking their fans to take a gun violence pledge during their concert after in the crossfires of a shooting in Sacramento, Calif., in April 2022.
"We took a pause in our career and the fact that people have held onto this music for so long and embraced this new chapter of our career is really beautiful," she adds. "I'm so proud of this tour, and it feels very right. It feels very us."
Article continues below advertisement
Growing up, Aly and AJ listened a lot to gospel or classic rock, which helped the duo create their own harmonies and the way they play on stage. "I feel like our last record was influenced by Joni Mitchell and The Mamas & the Papas, but I also feel like this record takes us a little out of that brings us more into a space where this is kind of a prologue," she shares. "This album feels like an Americana road trip, and I'm really proud of it. It's very much like a postcard to our fans. We're getting to spread love in every city, and we get so much love back from our fans. It's a beautiful exchange."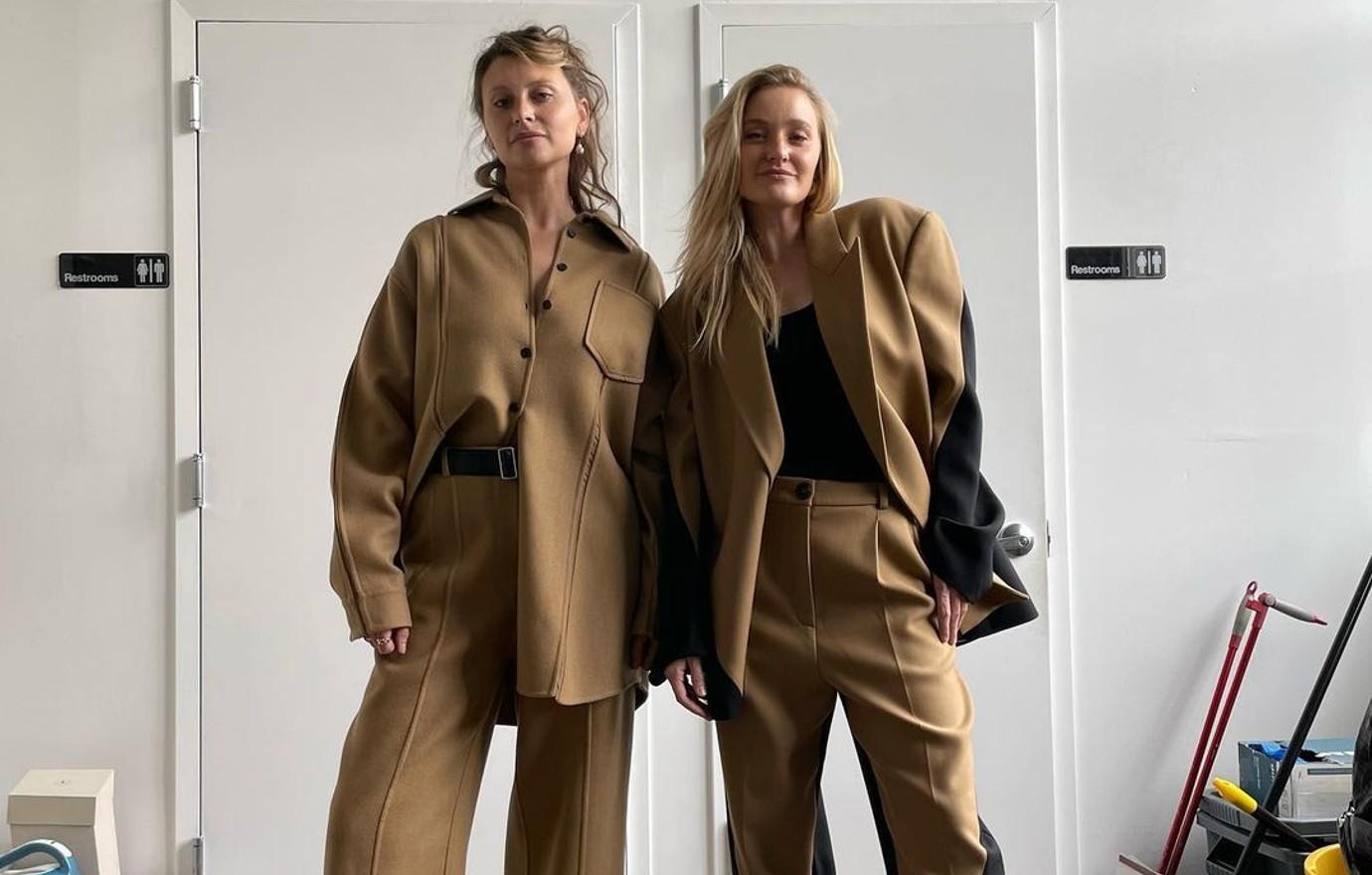 Article continues below advertisement
The ladies have been in the spotlight since 2004 when they signed with Hollywood Records in their teens. From then, they rose to fame, as Aly was the star of several Disney Channel shows and movies, including Phil of the Future and Cow Belles, while AJ appeared in The Goldbergs, Schooled and Super 8.
"This really is a sweet spot for us," AJ shares of how far they've come. "It just feels right and these songs play so beautifully live, which is so important. This album has solidified that Aly and I are making music that we were always meant to make."
While the ladies are on tour, they are spreading the word about gun violence, especially after mass shootings have become so prevalent in the U.S — something they experienced themselves.
In 2022, Aly and AJ were caught in middle of a shooting in Sacramento that left six people — Johntaya Alexander, Melinda Davis, Sergio Harris, Joshua Hoye-Lucchesi, Yamile Martinez-Andrade, Devazia Turner — dead. Aly and AJ were fortunate to survive, which is why they want to spark change.
Ever since the tour began, they are asking their fans to stand up, raise their hands and make the pledge to ask, "Is there an unlocked gun in the house?"
Article continues below advertisement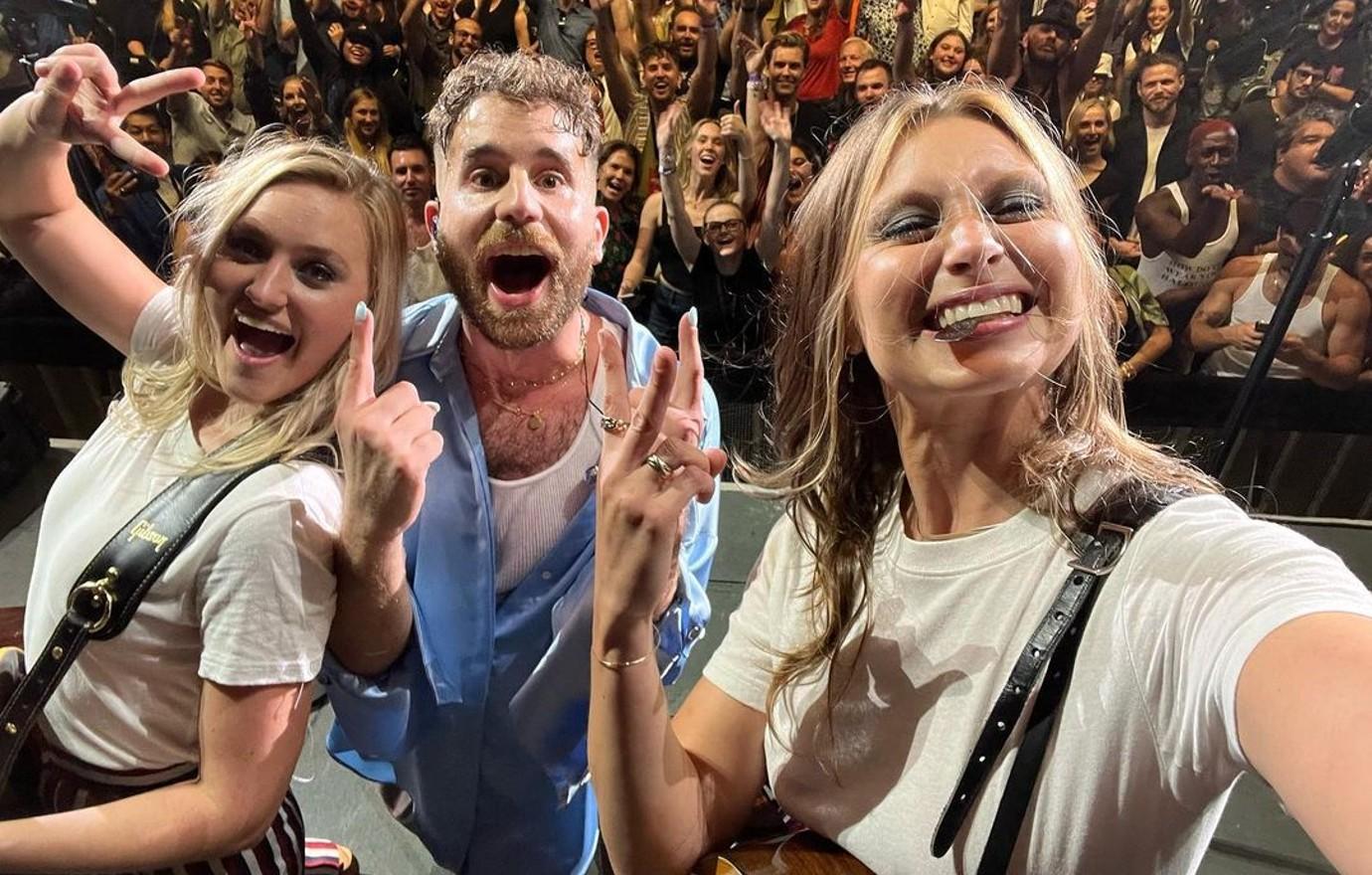 "It's become something so personal to AJ and I. I feel like it's our duty now to talk about it after having experienced something that not only affected us, but our band and crew," Aly shares. "On the first evening of our last tour, we survived a mass shooting and we sheltered inside of our bus outside the venue where we had just played a show that evening. Our bus was hit with bullets and six people lost their lives on the street. We feel like we are responsible to use our platform to ask for not only change in our communities, but for a real shift in how we view gun safety and gun violence. I do believe that our fans have taken to this messaging in a really positive way, and we're inspired to see how many people listen about what we talk about each night on stage."
Article continues below advertisement
"It's an epidemic as far as I am concerned," she continues. "I know things are tricky to talk about, but that doesn't mean you don't talk about them. You have to get past that point. Growing up as kids under the Disney umbrella, there were a lot of things you had to be careful about saying, whether it was religious based or politically based. Now that we're older and we've experienced this firsthand, there's no time to waste. Stigmas are meant to be broken, and I feel like this is one of them. Everyone needs to be talking about gun safety."
Every night, the girls asked the audience to open their phones and go to PledgetoAsk.org, a website that Northwell Health — New York's largest health system, which is at the forefront of research, education and advocacy to treat gun violence — created so people can take the pledge right there in real time with us every night at the show. "You can also do it after the show. We have banners in the lobby and on our merch table," AJ explains. "It's a simple question, but I do feel like it's a question that could not only potentially save their life, but maybe a friend or loved one. We're taking the pledge with them every night, and with them doing that, they are entering themselves into a little raffle where one person will get chosen at random to come backstage and meet us after the show."
"It's a little incentive to take part in this pledge," she adds. "It's been incredible to see the response every night — pretty much every single head is down in the venue, and they are on their phones. It feels very gratifying to see that kind of work in real time and to see how quiet and silent the audience is just listening to our story."
Article continues below advertisement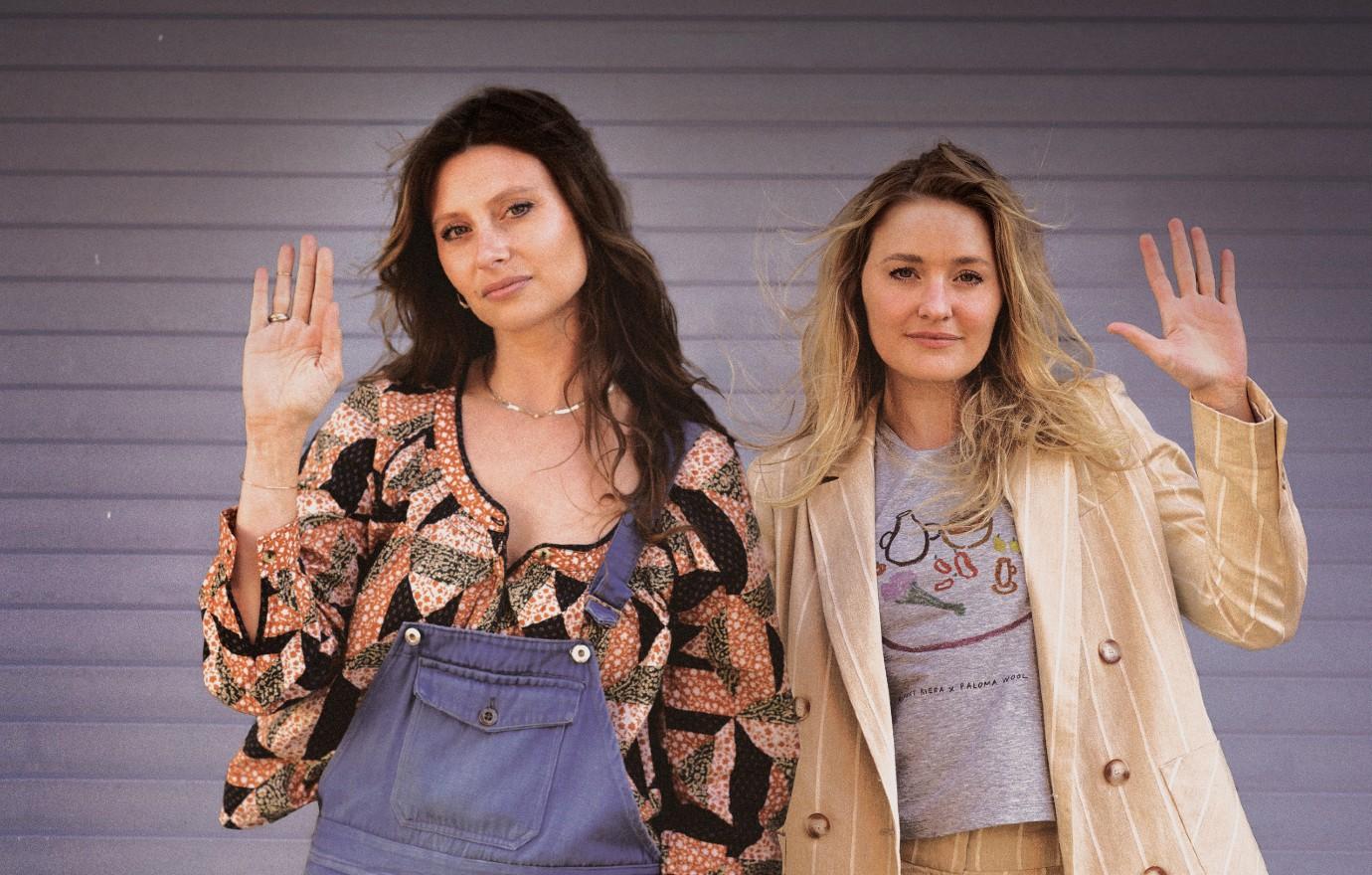 Though some may shy away from discussing these topics, the pair feel "empowered" to spread the word. "I feel like every person in this audience that we're performing to can understand the importance of gun safety," Aly says. "We're able to be the messenger, which is a real honor. We don't take it lightly. We've always enjoyed being role models to our fans, and I think that is part of how we were brought up. It's beautiful."