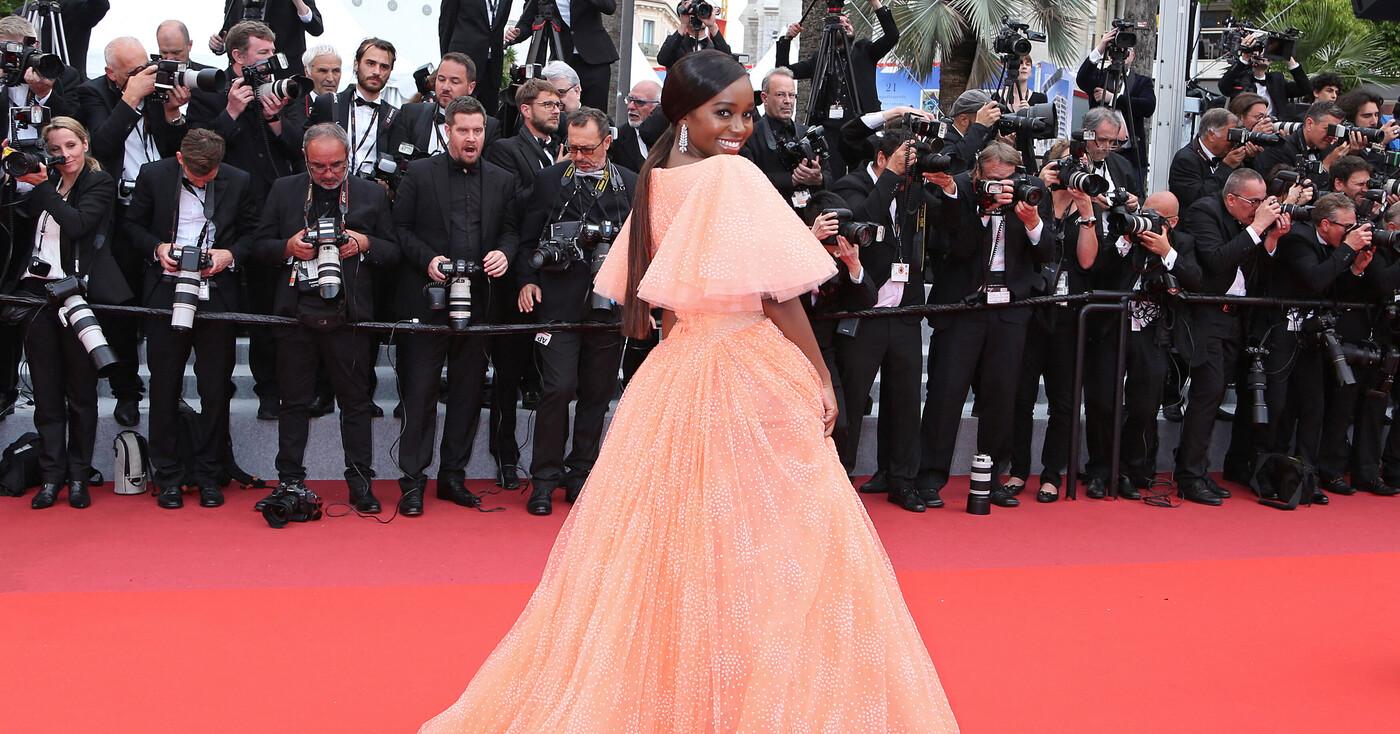 Exclusive: Aja Naomi King Says She's Learned to 'Stay True to Myself' in Her 30s: 'That's Been Important'
Aja Naomi King feels confident in her 30s, but it took some time to get there.
"It's been a journey — one filled with peaks and valleys. Nothing is ever just a straight line going up, but I wouldn't want it to be! We learn so much from those valleys. We learn so much about ourselves, and I think becoming a mother, I now have to advocate for someone else. I am now like, 'I have to put on my big girl pants today because he needs that.' Because he can't communicate, unless you call screaming communicating, but he needs someone to take care of him. I've learned that within myself, I have to be a safe place for myself so no matter what space I enter, I always have to be a safe space," the 38-year-old exclusively told Morning Honey ahead of attending the annual L'Oréal Paris Women of Worth event, which celebrates and brings together iconic spokeswomen, influencers, tastemakers, and this year's class of 10 changemakers.
Article continues below advertisement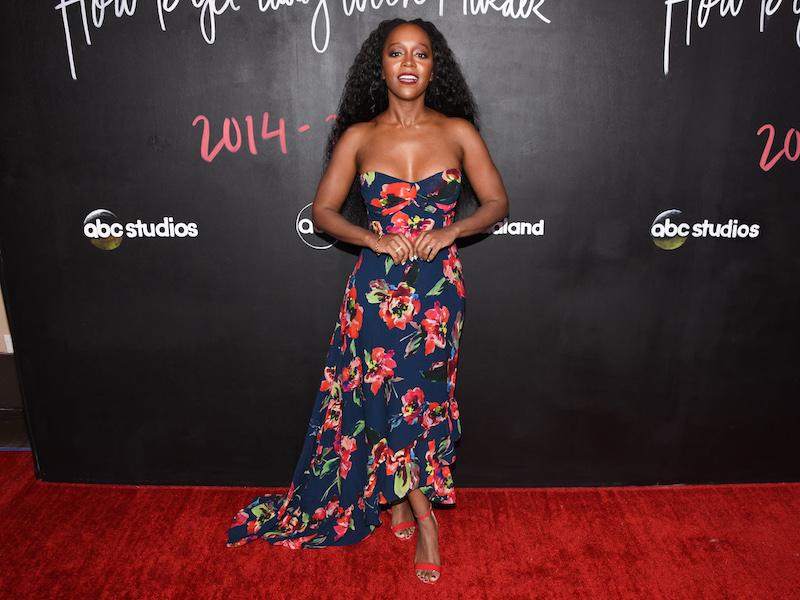 "I have learned to stay true to myself, and I think in my thirties I've been able to surrender to that more," the actress, who shares son Kian with husband Dan King, continued. "That has been so important for my sanity and my well-being to know when I need to step back and take a time out and meditate and be outside or just disconnect. You have to be quiet with yourself to hone in on what you need."
Article continues below advertisement
When the How to Get Away with Murder alum has a moment to herself, she heavily relies on her loved ones.
"Knowing that I can lean on people if I am feeling stressed about something or just need to take my mind off whatever is happening is important. I can rely on my husband to watch our son, and I can go outside and take a walk. I can also rely on mother, my sisters or my mother-in-law or sisters-in-law to help out, too. This community raises people up; that is what we do," she shared. "It's been so impactful on my own life because it has allowed me to understand even more clearly why community is so necessary. We don't live our lives in a silo; we need one another."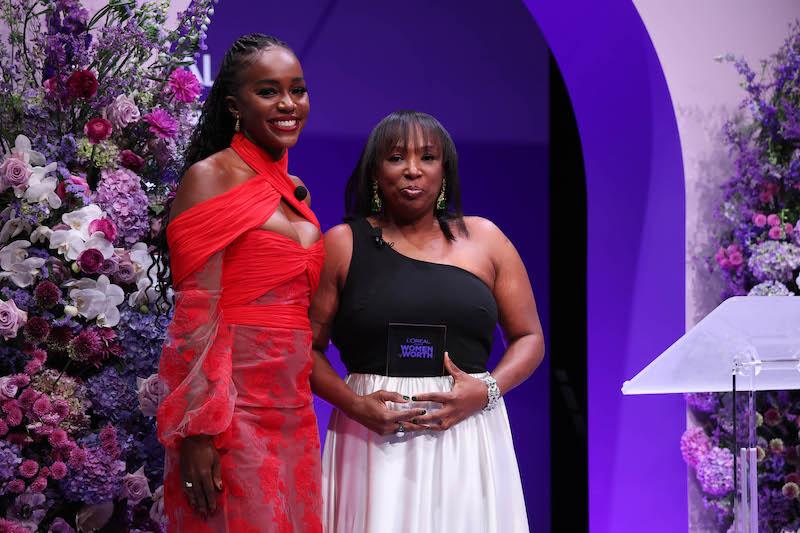 Article continues below advertisement
Over the years, the California native has been given a responsibility to be a role model to others — something she doesn't take lightly. "I take it so seriously, and it's so valuable to me," she stated. "I get it can be scary to mess up, but I also think we're all human, and it's OK to make mistakes, as long as we own up to our mistakes and talk about it openly — and we don't try to hide things. Transparency and authenticity are qualities that I uphold, and I want other people to do that too, especially the people that look up to me. I want them to know you don't have to be perfect. Perfectionism is something that will hold you back. The only way we can learn is by trying new things and exposing ourselves. That is what makes life extraordinary."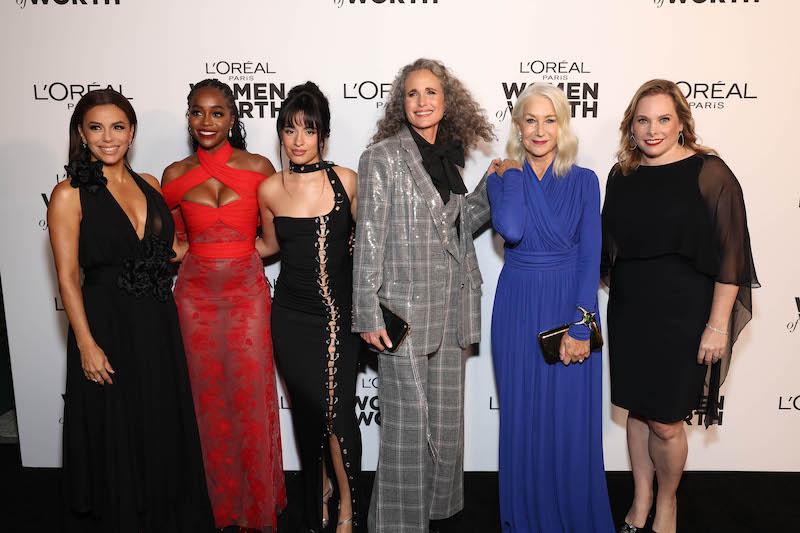 Article continues below advertisement
Since the Hollywood star is all about raising other people — especially women — up, she was thrilled to be attending the annual L'Oréal Paris Women of Worth event in Los Angeles alongside Eva Longoria, Helen Mirren, Camila Cabello and Andie MacDowell on Thursday, November 16.
"It's a magnificent event," she gushed. "It's so inspiring to be around this group of women and learn more intimate details about the things they've achieved. In the past years I've attended, there hasn't been a dry eye in the house. These women are sharing really powerful stories about their personal experiences, whether it's something they themselves experienced or something they realized was happening in their community. It's so nice to turn to recognize them for everything they've been working toward."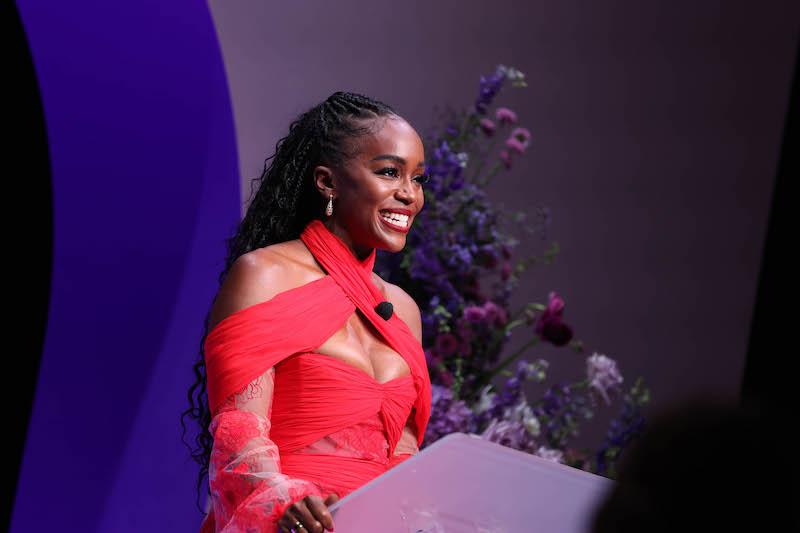 Article continues below advertisement
"I love being a part of this brand and hearing, 'Because you're worth it.' Growing up, I would often hear about women being catty and not supporting one another, but this has never been my personal experience. It's nice to be in this environment where it's all about uplifting and empowering women — and believing in women!" she added. "We have created the structures where other people can thrive. That is what women do. We are the leaders in our community, and that's what is so important about what L'Oréal Paris does with this Women of Worth program. Each year, L'Oréal Paris launches a nationwide search for nonprofit leaders to be named Women of Worth honorees. The brand will then give $25,000 to support their charitable causes. You get to hear about these women building their networks, and it's so powerful and inspiring. I just love what we do. It feels impactful."