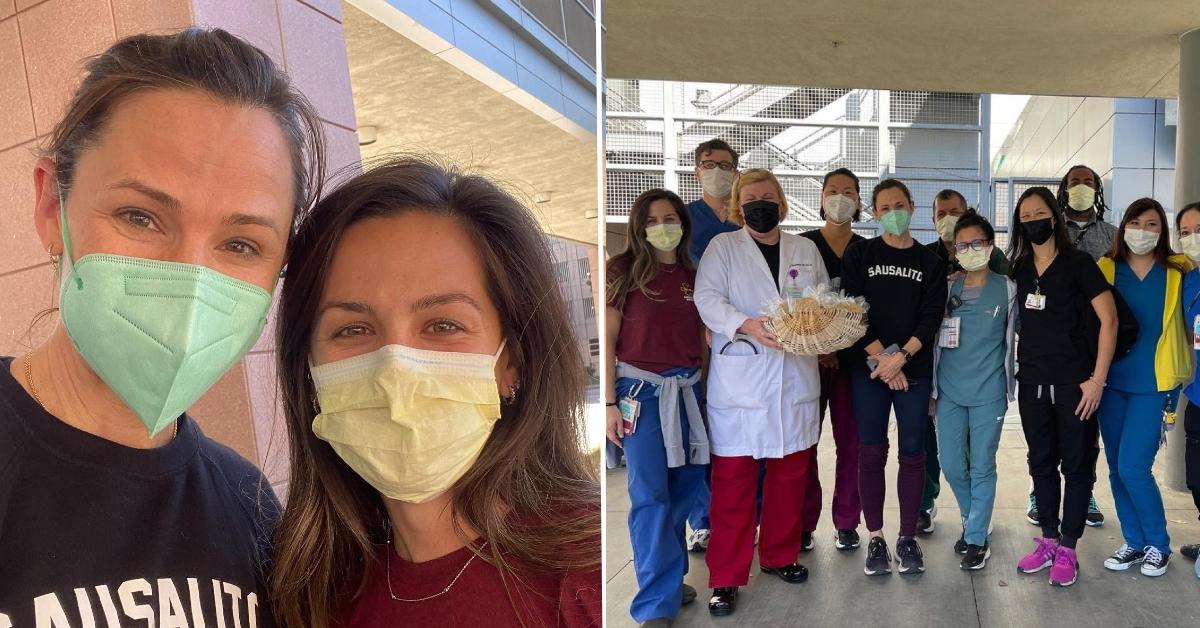 What A Sweet Gesture! Jennifer Garner Bakes Cookies & Hand Delivers Them To Healthcare Workers
Jennifer Garner has proved once again that she truly has a heart of gold.
The actress took time out of her day to not only bake chocolate chip cookies for healthcare workers, but to deliver the bake goods as well!
Article continues below advertisement
The mom-of-three filmed a video of herself making the treats in her kitchen, and she then wrapped them up in individual bags, placed them in a basket and made her way to LAC+USC Medical Center.
"For a happy day— show your local 🌟 First Responders 🌟 some love. They are still in the thick of it and miles past burn out," she captioned her post. "Thank you, @countyem_la Doctors and Nurses! Keep going! ♥️."
Article continues below advertisement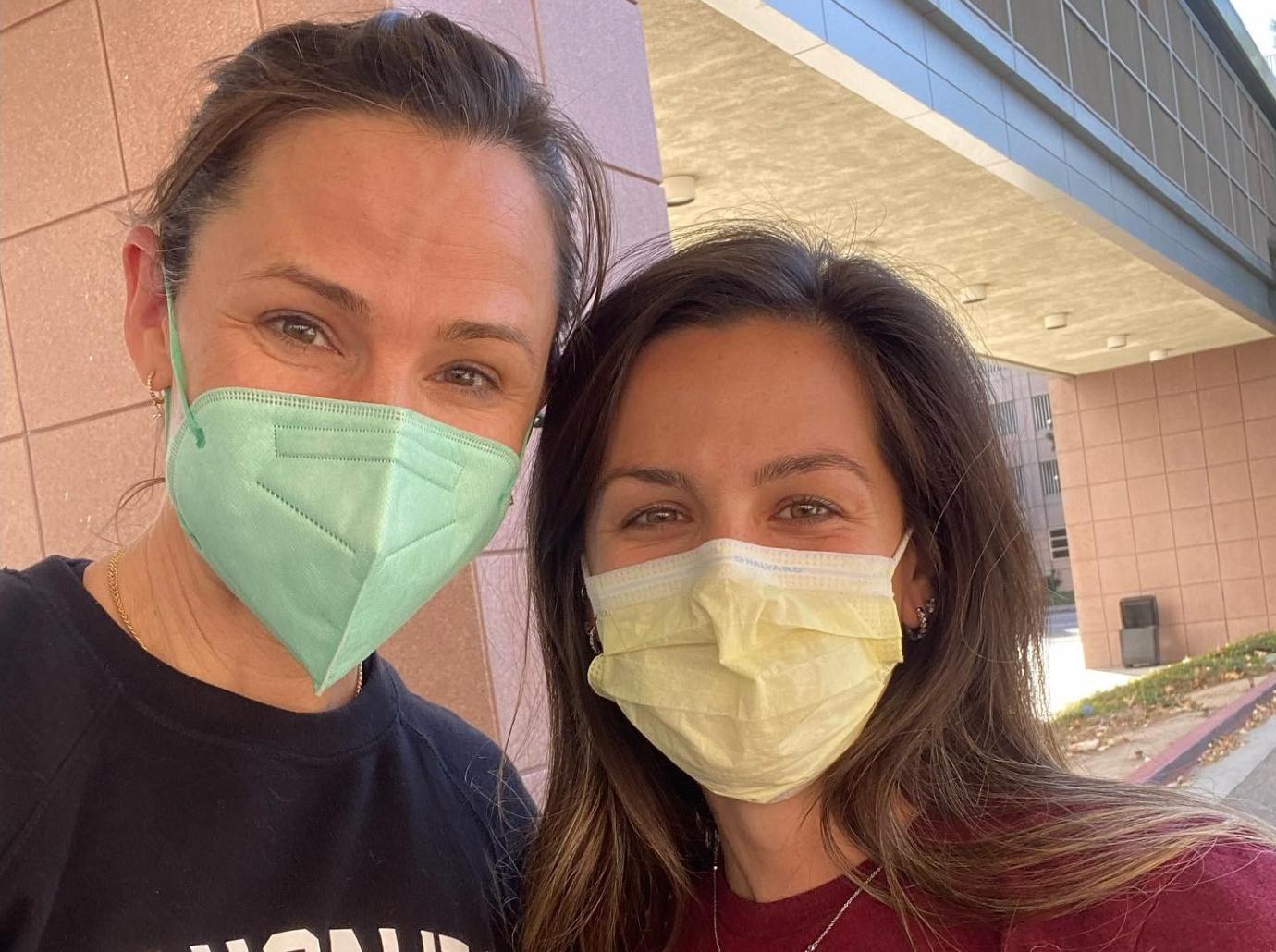 Garner, who wore a face mask, greeted a few workers outside the facility and thanked them for all they do, and she gladly took group photos and selfies with a few of the ecstatic and surprised employees.
Article continues below advertisement
The facility also posted their own photos from the meeting.
"Special thanks to @jennifer.garner for stopping by the hospital today to support our ER team during this most recent COVID surge…" their Instagram post read. "And she even surprised us with cookies to help get us through the shift! "
Article continues below advertisement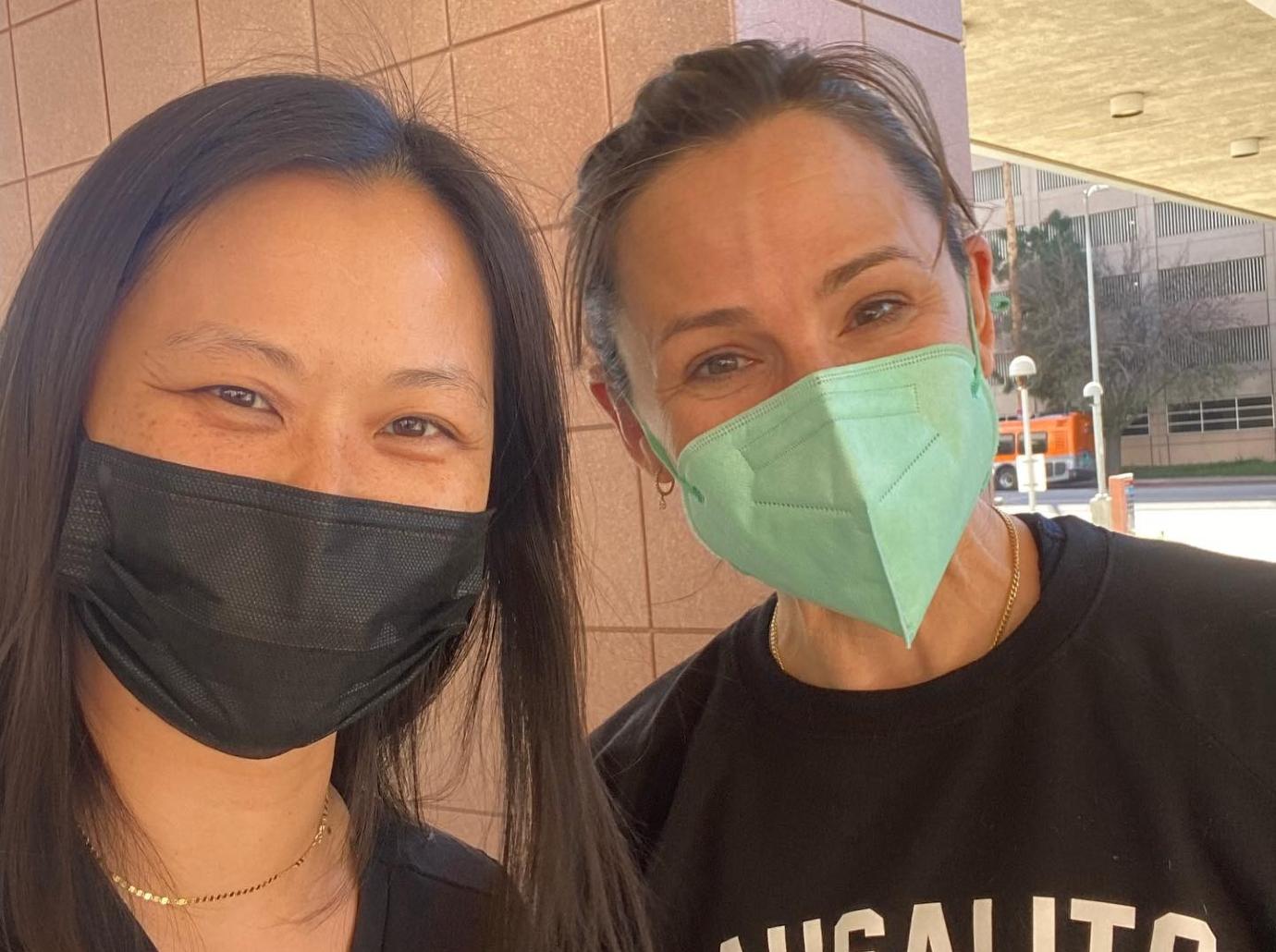 Jennifer Aniston and Reese Witherspoon both liked the Alias star's post, with chef Ina Garten commenting, "You're beyond wonderful!!!!!❤️❤️❤️."
The actress has been an open book about her experiences during the pandemic, noting that it was tough for her to watch her kids do school via Zoom since they like to be around their friends and engage in extracurriculars.
This past September, she wrote a heartfelt note to teachers as student began returning to in-person learning.
"Thank you teachers, thank you administrators, thank you school staff—for being on the receiving end of a year and a half of feelings (kids' and parents')—big and loud, quiet and deep," she said. "Thank you science for getting us this far and this much closer to health and freedom. Thank you for moms in your corner and gallows humor and the sun that rises, no matter what. And please, God, hold us in the palm of your hands."