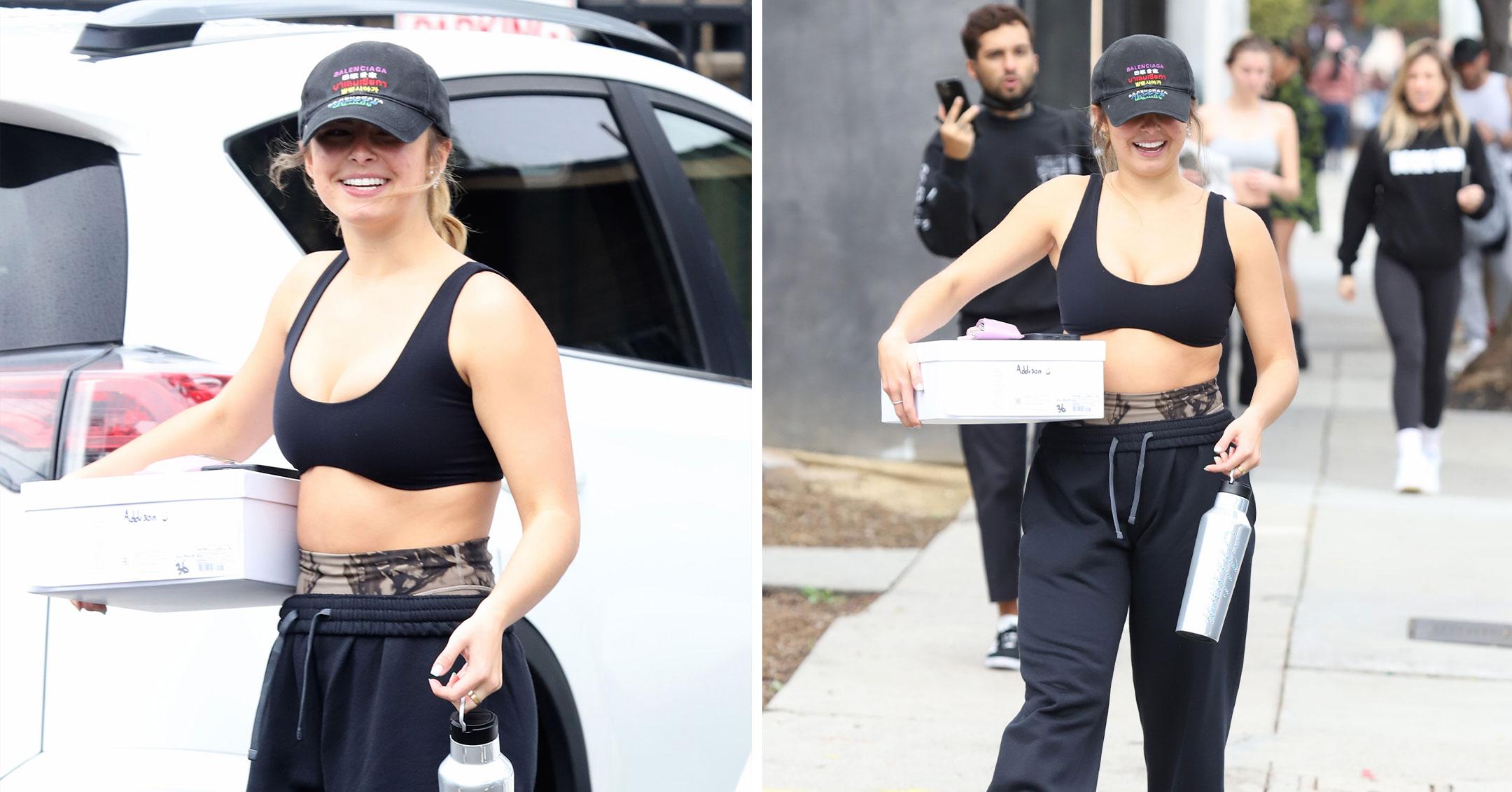 Mix & Match! Addison Rae Pairs A Balenciaga Baseball Cap With Baggy Sweatpants: Photos
He's All That star Addison Rae tried to keep a low profile when she headed to the Dogpound gym for a workout on January 17.
The social media star was dressed down, and though her designer baseball cap shielded her eyes, her signature smile gave her away.
See photos below!
Article continues below advertisement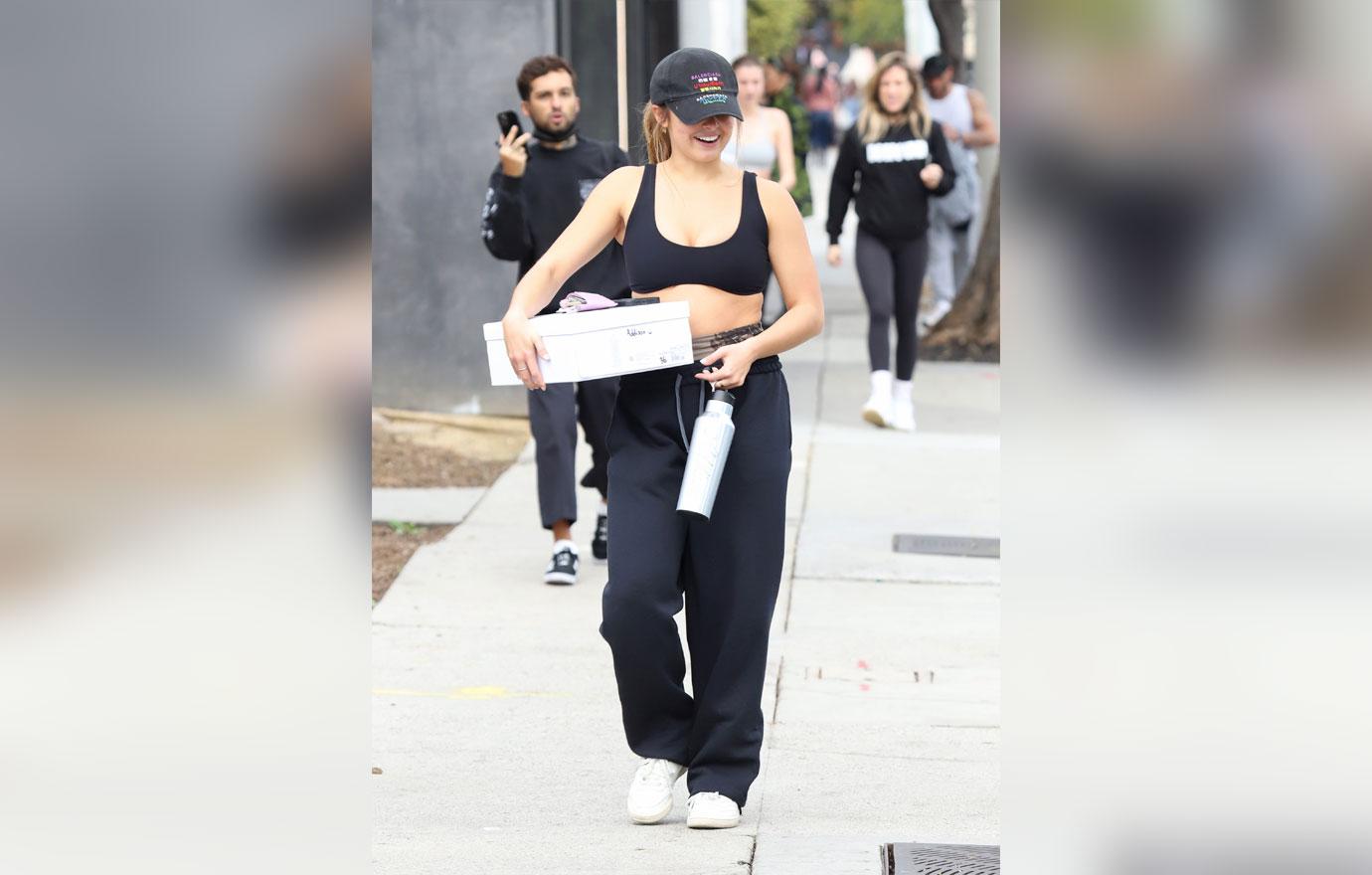 Rae wore black sweatpants, a black sports bra and white sneakers for her sweat session, though she also seemed to be wearing another pair of bottoms underneath. She also brought a water bottle and donned a Balenciaga hat.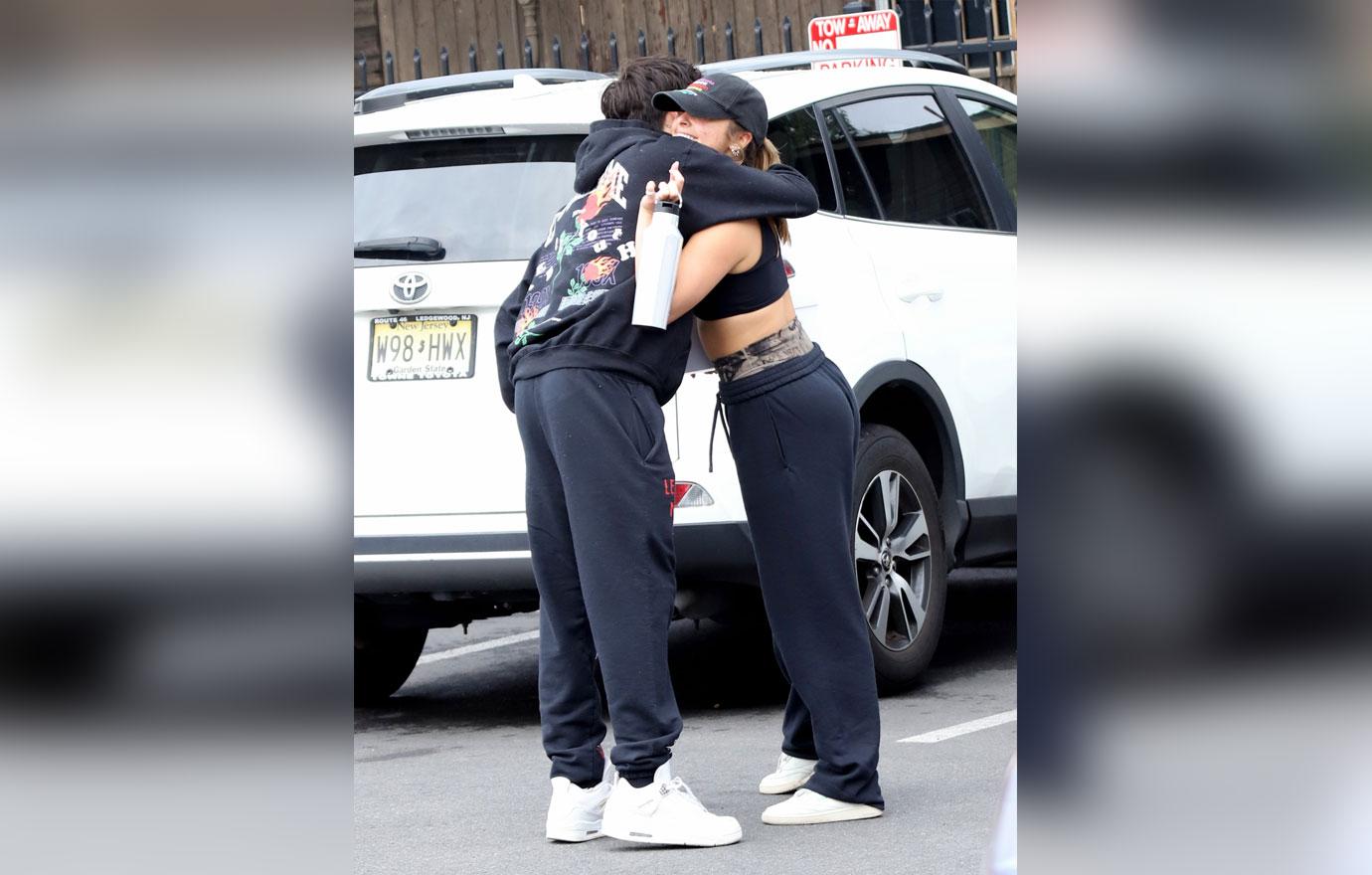 The popular TikTok user gave her friend a squeeze before they parted ways.
According to Forbes, she was the third highest-earning star on the platform, making $8.5 million in 2021. However, she admitted that her very first post — a video of her dad dancing — only received one like.
Article continues below advertisement
"Definitely no traction there," she recalled of the incident. "It was, like, the dumbest, weirdest video I could have posted ever."
After deleting the app, she decided to reinstall it and try again, and her lip sync video quickly made the rounds — and the rest is history!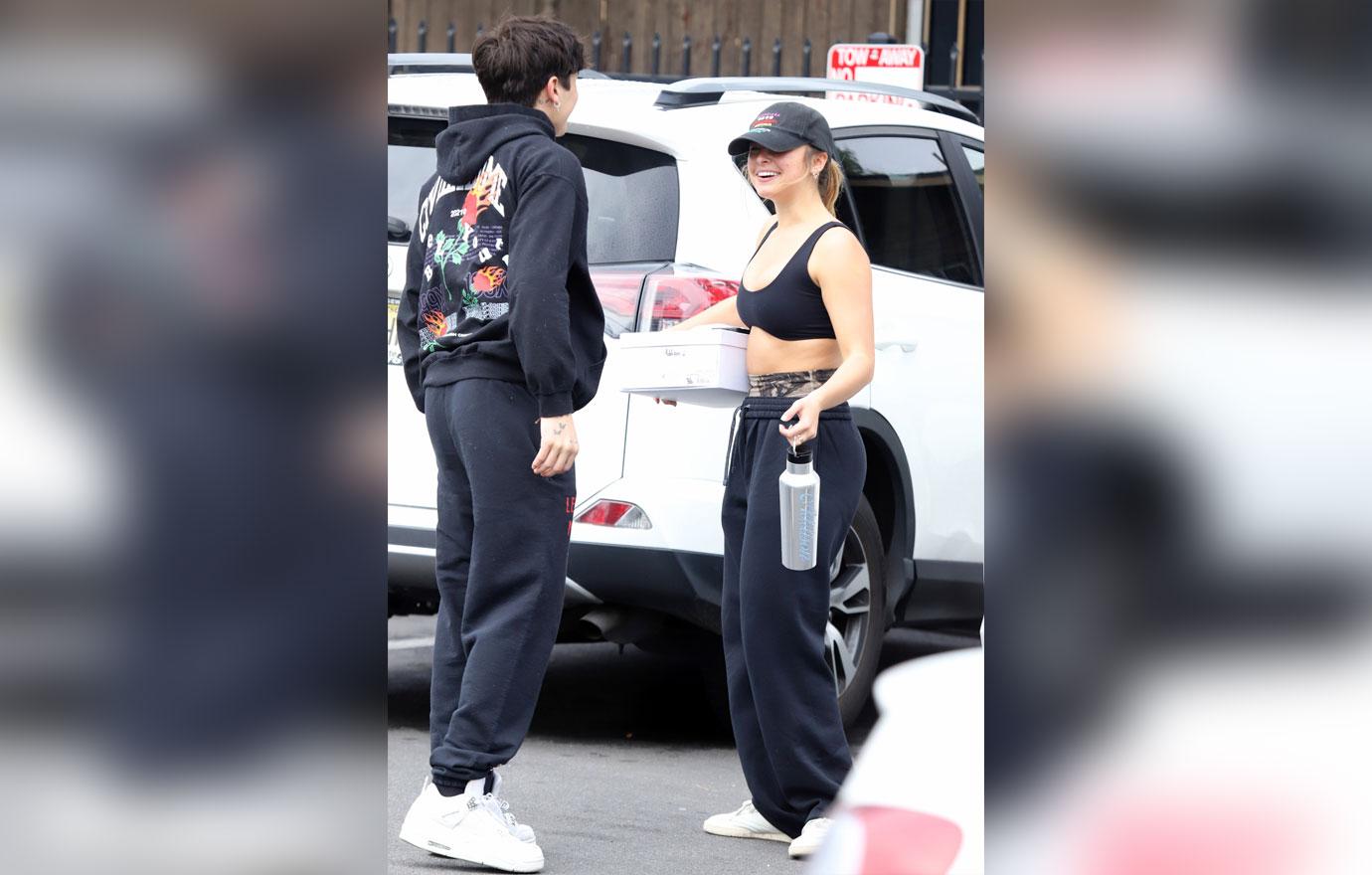 Despite her success, she still faces her fair share of haters, which hasn't been easy to deal with.
"There's no right answer for how to handle [fame]; everyone handles it very differently," she told ELLE. "Some people are super strong, and are able to go through a lot. Others have moments of weakness. I can admit that I have moments of weakness sometimes."
Article continues below advertisement
To help herself work through it, she attends therapy sessions.
"That is a tool for me to have an outlet and be able to speak my mind and get advice from someone who's on the outside," the "Obsessed" singer shared. "I do it once a week right now. But sometimes I'll do it twice a week if I'm having a rough time."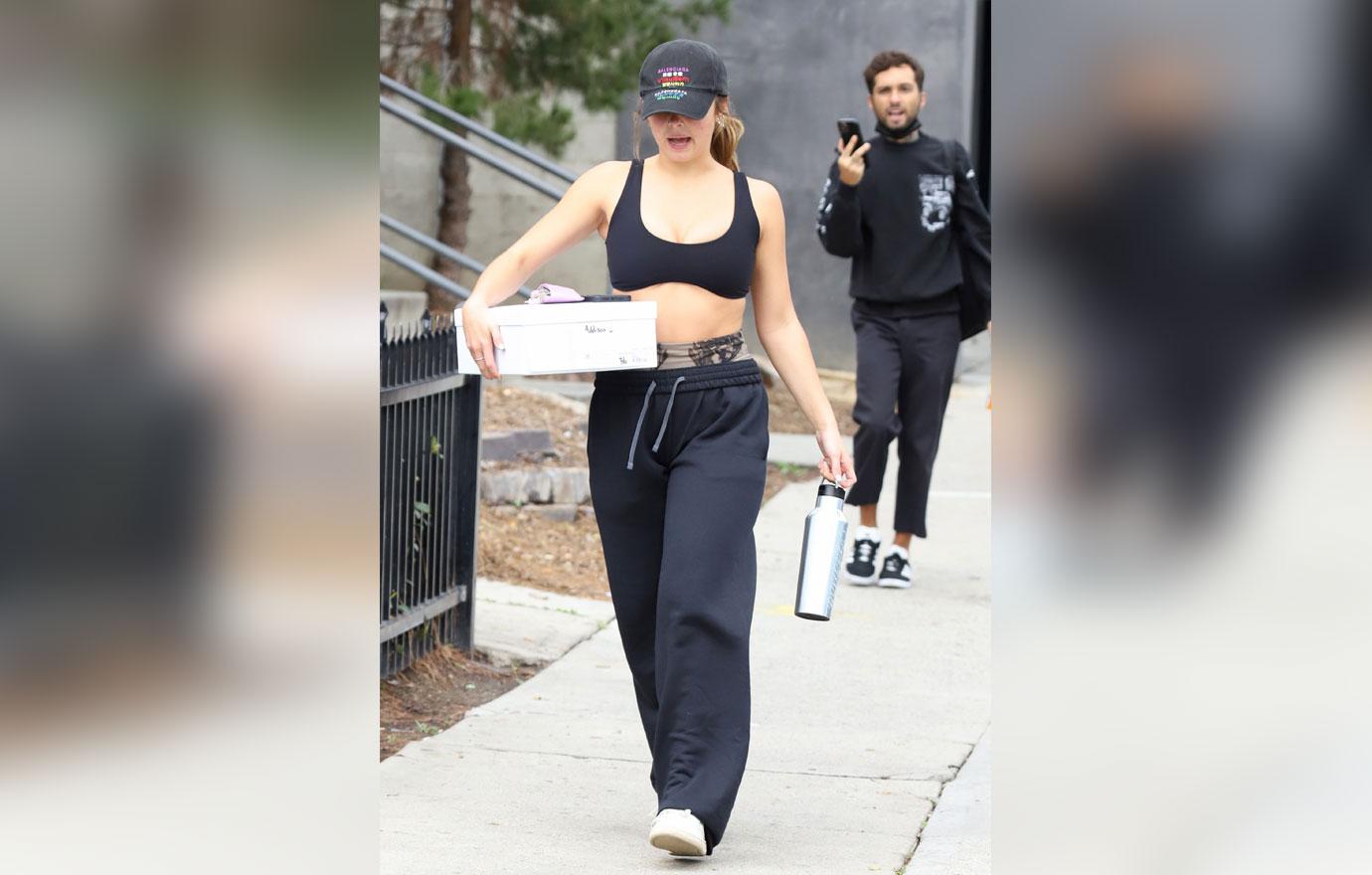 This year, the starlet is excited to expand her acting resume, as she signed a deal with Netflix.
"Getting the opportunity to work with Netflix was such a pinch me moment and now to be able to continue the relationship is beyond my wildest dreams," she gushed. "I'm thrilled to be able to collaborate with this incredible team and am excited to develop projects while continuing to strengthen my skills as an actress."