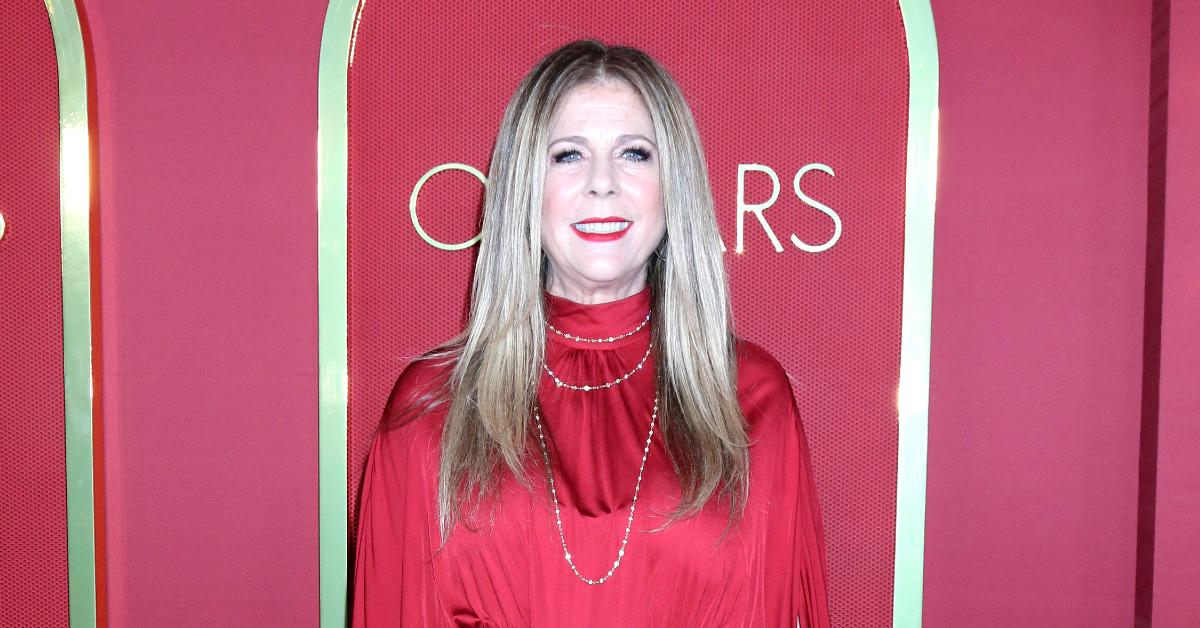 Actress Rita Wilson Hopes 'I Have Many More Years Ahead Of Me To Create'
After many years in showbiz, Rita Wilson is grateful she's gotten this far — and knows there's more to complete.
"Every morning I get up, and I say, 'Thank you, God. I'm still here,'" she told People. "I hope that I have many more years ahead of me to create."
Article continues below advertisement
"To me, if I was working, that was satisfying," the California native said. "Acting is really the only job I've ever had, aside from being a ticket taker at a concert venue and working in retail for a couple of months in high school. So, I always came at it with the idea that I was doing something that I loved, and it just happened to be show business."
The star, 66, who is married to Tom Hanks, began acting when she was 16 years old and went on to appear in shows such as Bosom Buddies and Three's Company, but when she met the actor, 66, she wanted to be a present mom for her kids — Chet and Truman. (She is also a stepmom to Hanks' kids Colin and Elizabeth.)
Article continues below advertisement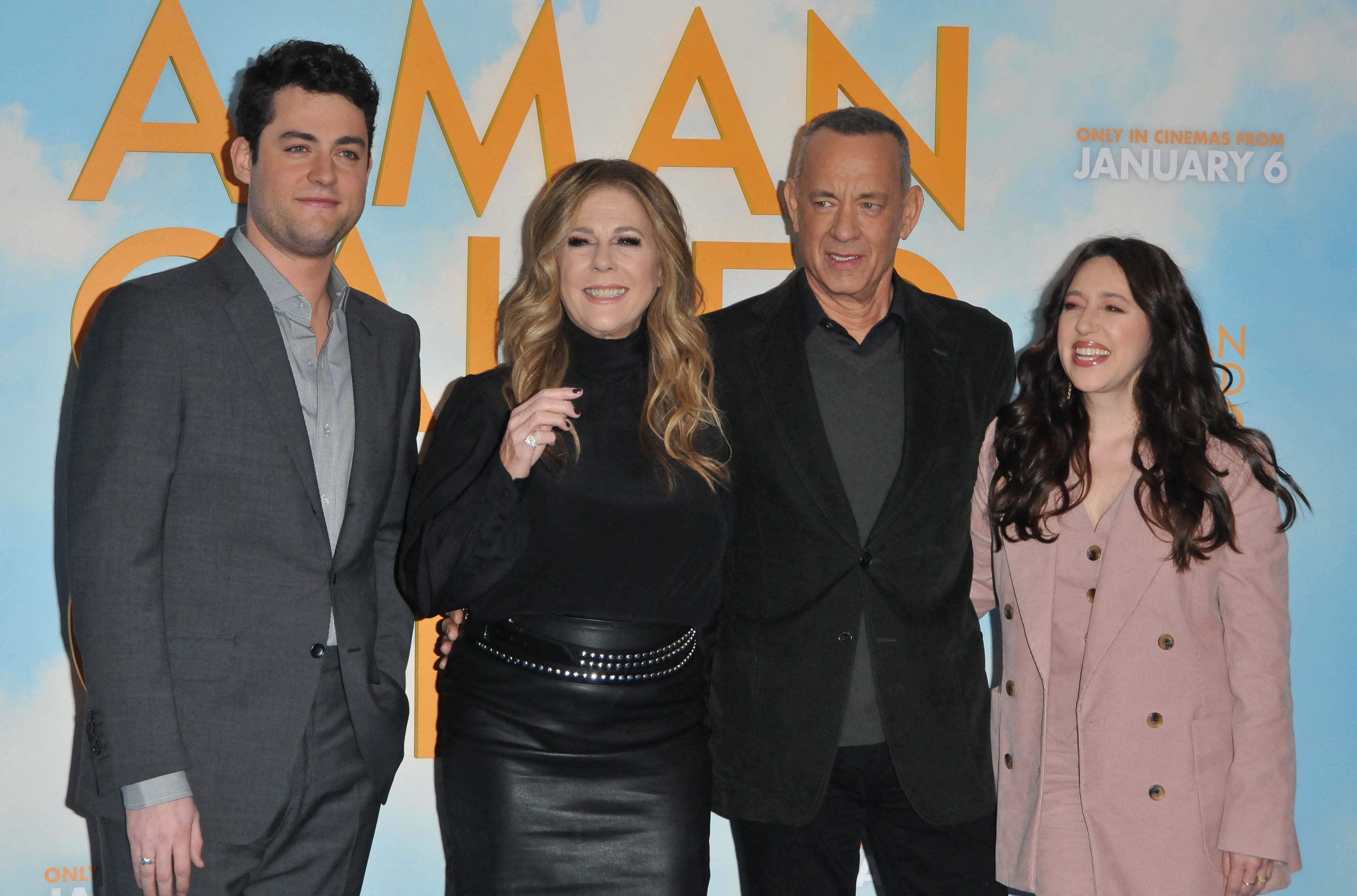 "I slowed down my work because I really wanted to be the mom that was there when they got home, drove the carpool and did all those things," she recalled. "Tom was also working a lot, so we would travel with him. If both of us were working and not home, my kids would have been affected. I wouldn't call slowing down my career a sacrifice, I would call it a choice."
Article continues below advertisement
However, she doesn't resent her husband — instead, one of the many reasons their relationship works is because they are each other's biggest cheerleaders.
"Tom and I have always been supportive of each other and what we do," she revealed. "I remember doing press junkets back in the day, and interviewers would say to me, 'Gosh, it must be so difficult to be with someone so famous.' I would think, 'Why are they saying that?' Then I realized that the question was more about them and how they would feel in that situation than me."
"If you have someone who is happy for your success, and you're happy for their success, that's not even an issue that comes up," she continued. "You know about schadenfreude, when you're happy for someone's failure? Well, there's another concept called freudenfreude, which is when you're happy for someone's success. I live in the freudenfreude. Somebody else's success does not diminish my own."
These days, Wilson is focused on singing, in addition to producing.
"I've put a limit on taking a certain kind of role: the nurturing mother, wife, sister, friend," she shared. "But I've found enormous creative satisfaction through my songwriting."
Article continues below advertisement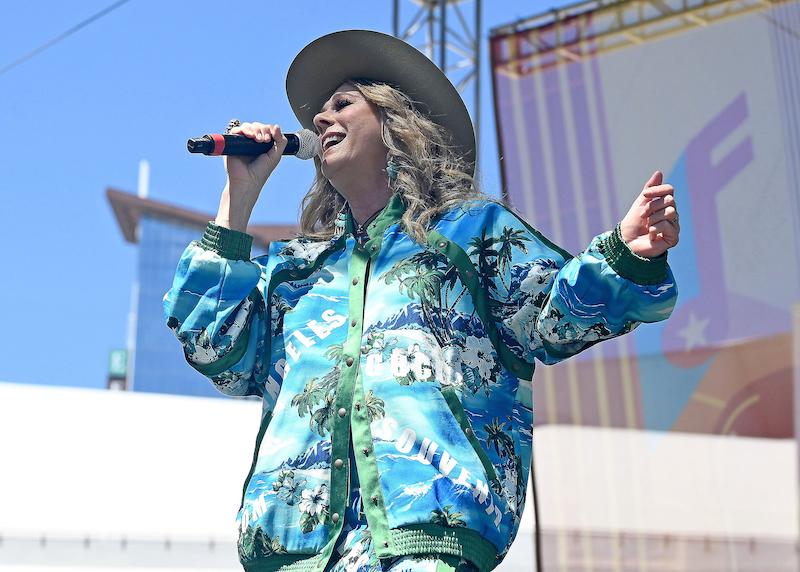 Wilson was even inspired to continue pursue music even further after speaking to good pal Bruce Springsteen.
"I came into music later in life, so it made me doubt myself because I knew there were people who had more experience than me," she stated. "At the time, I asked Bruce, who is a family friend of ours: 'Bruce, what makes me think I can start writing now when you've been doing it all your life?' He said, 'Because, Reets, creativity is time independent.'"
"That absolutely blew my mind, because it's so true," she added. "Nobody says, 'Oh, sorry, if you didn't become a success in your 20s doing this, there's no room for you now.' And it wasn't as if I was looking to become the next pop sensation. I was just thankful to have the opportunity to learn the craft and pursue it."