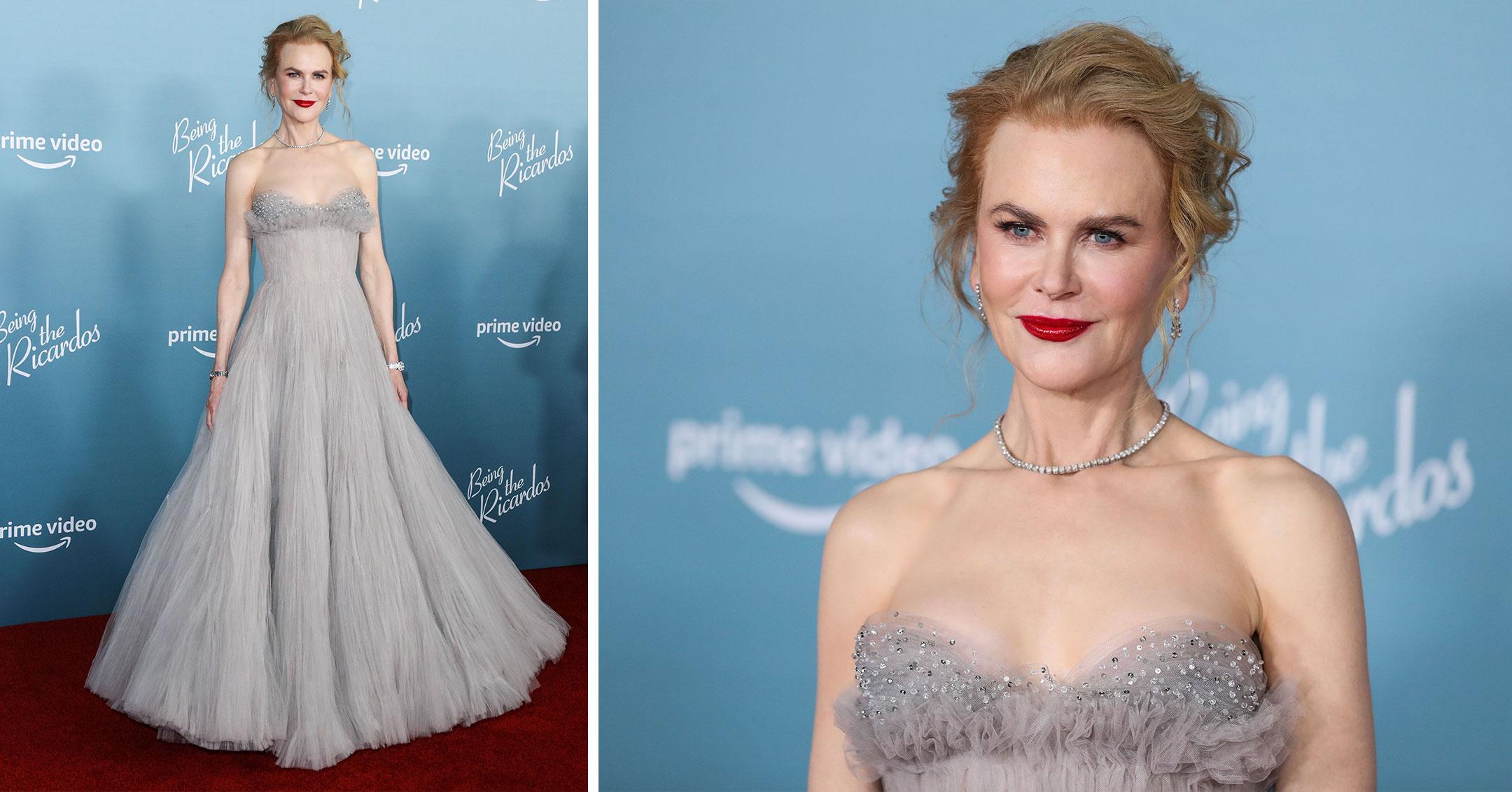 Nicole Kidman Looks Like A Real-Life Cinderella At The Los Angeles Premiere Of 'Being The Ricardos': See Her Ball Gown!
Princess vibes!
Clad in a stunning designer ballgown, Nicole Kidman dropped jaws on December 6 when she attended the Los Angeles premiere of her flick Being the Ricardos, which was held at the newly opened Academy Museum of Motion Pictures.
Check out her ensemble by scrolling down.
Article continues below advertisement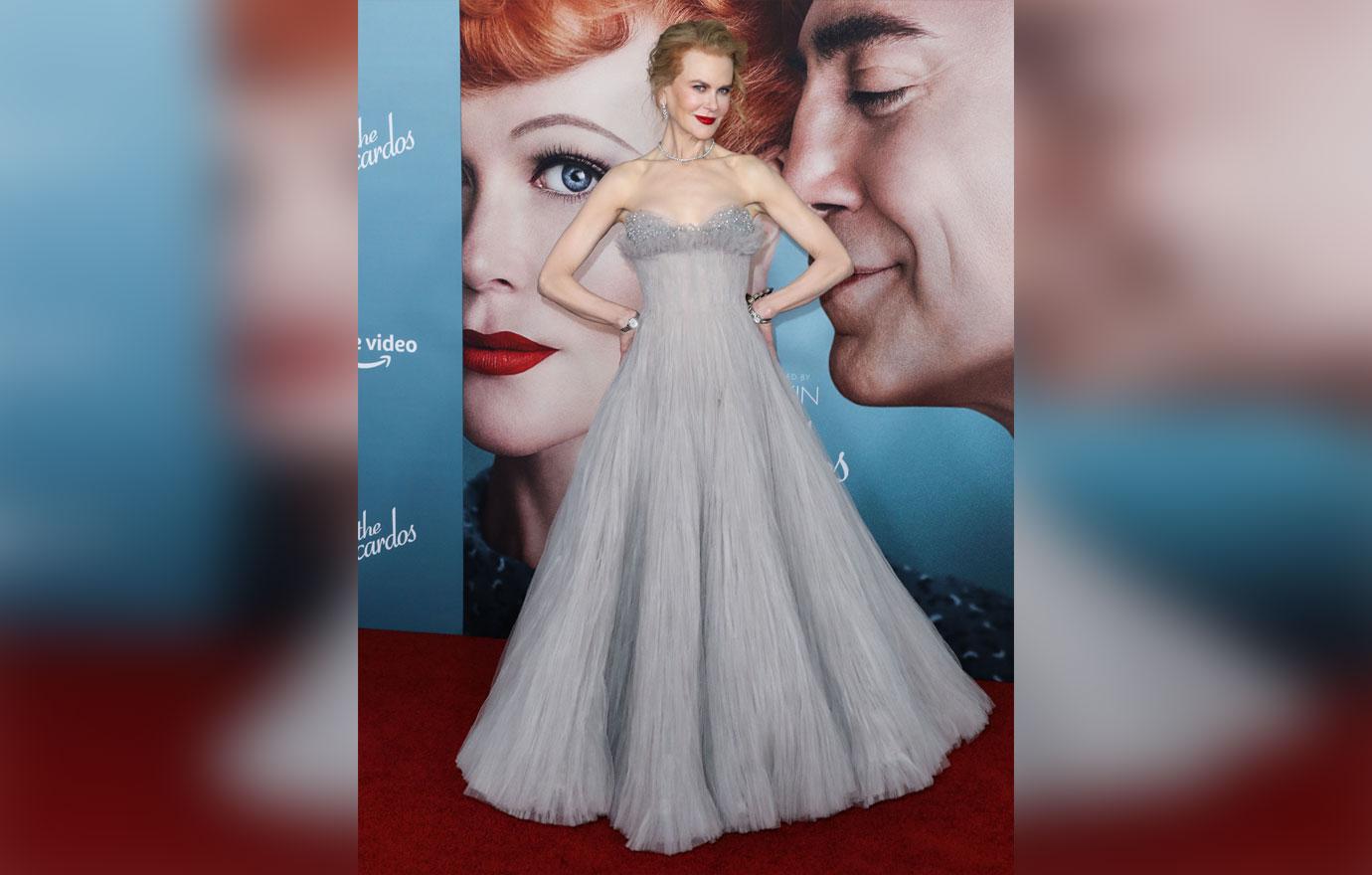 The Oscar winner looked ethereal in her frosty gray strapless ballgown, which featured embellishments at the neckline and a tulle skirt. A few pieces of Omega jewelry perfectly complemented the Armani frock.
"#BeingTheRicardos premiere in LA 🤍So happy to be here xx," she wrote on Instagram.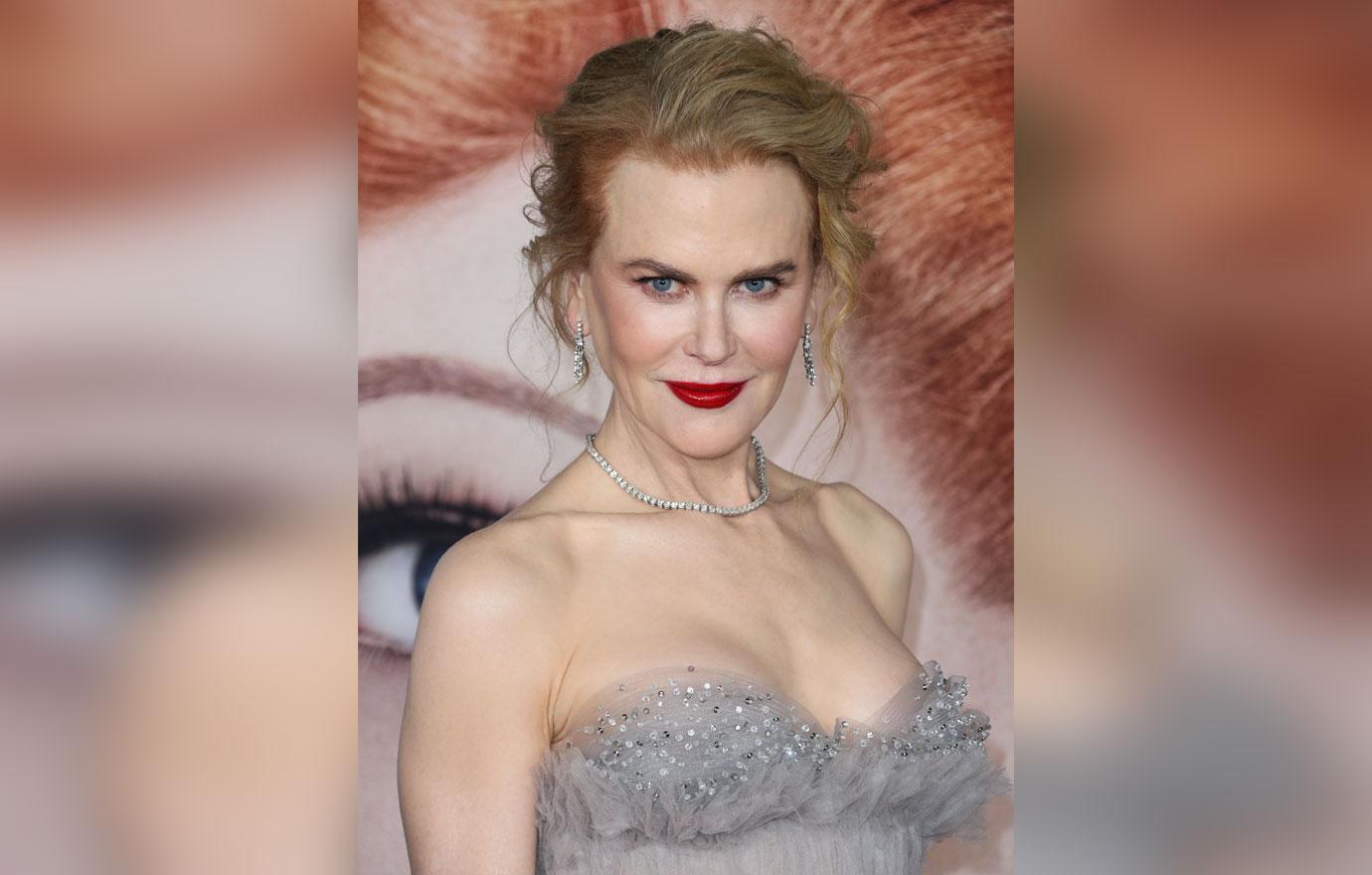 On social media, the star's makeup artist Kelsey Deenihan Fisher named every product she used for the red carpet outing, revealing she combined two shades of red for Kidman's pout.
Rita Wilson said the Big Little Lies lead looked "beautiful," while a fan called her "a living legend."
Article continues below advertisement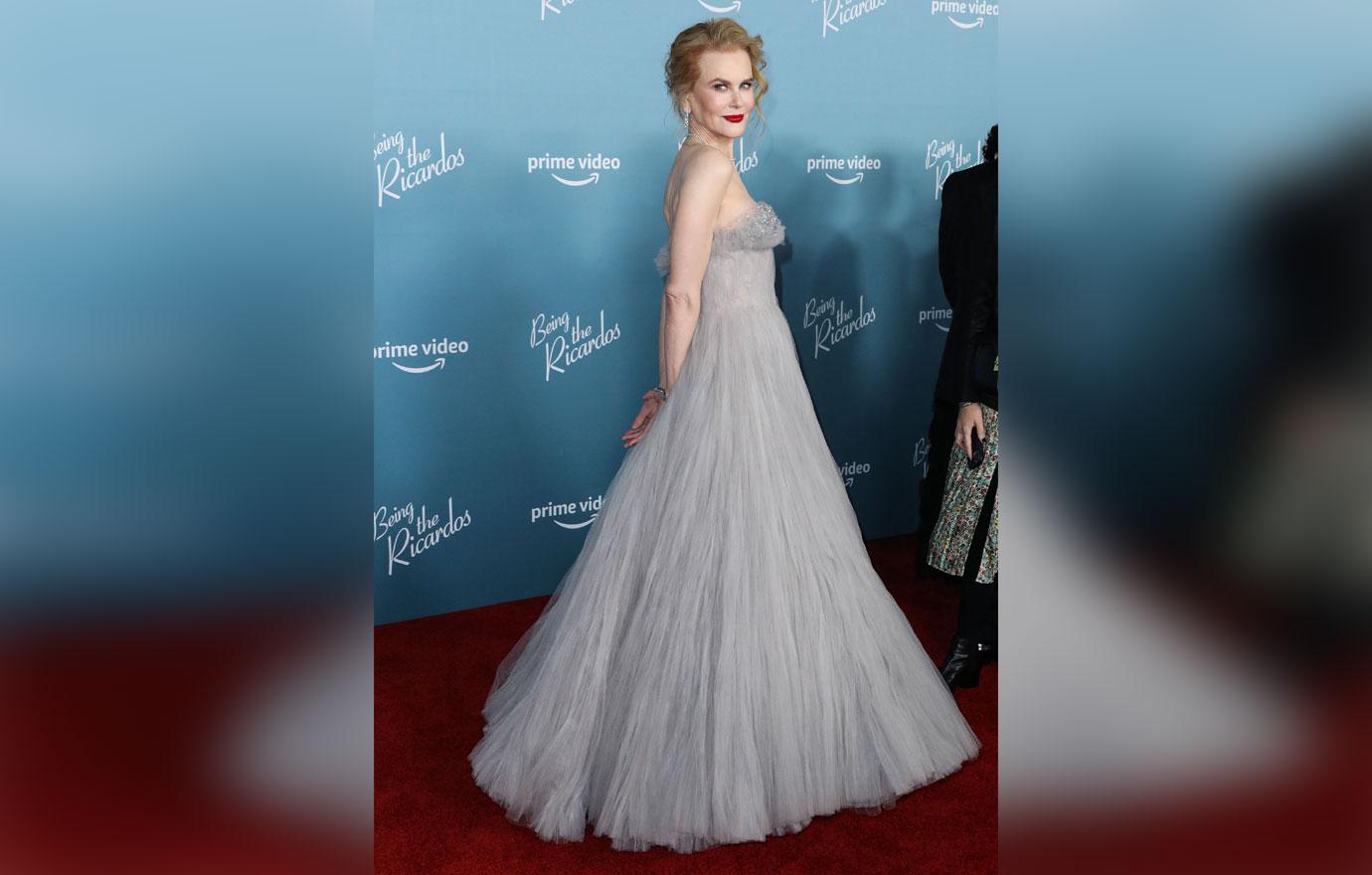 In Being the Ricardos, the actress portrays iconic actress Lucille Ball, with Javier Bardem playing Ball's husband, Desi Arnaz. She recently told reporters that it was "a huge relief" to find out that the couple's daughter, Lucie Arnaz, loved the movie.
"That is something that Javier and I want to honor. We wanted to honor her parents. But at the same time, you want it to be a true depiction of who they are so that people watching it go, 'Oh, OK,'" she told Extra. "[Director] Aaron [Sorkin]'s really gone in there, he's done them proud, but at the same time he has been very true to their spirits. They're compelling, fascinating people and at the same time — they are human."
Article continues below advertisement
The Aussie star revealed that she went all out to embody the I Love Lucy actress. "I studied them and learned them," she said of Ball's movement on screen. "It went into my body and my memory."
"It was my obsession to get it absolutely accurate," she noted. "It was Aaron Sorkin's obsession to have this human being portrayed — what's behind the creation of Lucy Ricardo and who is the woman behind this character?"
Being the Ricardos can be streamed on Amazon on December 10.