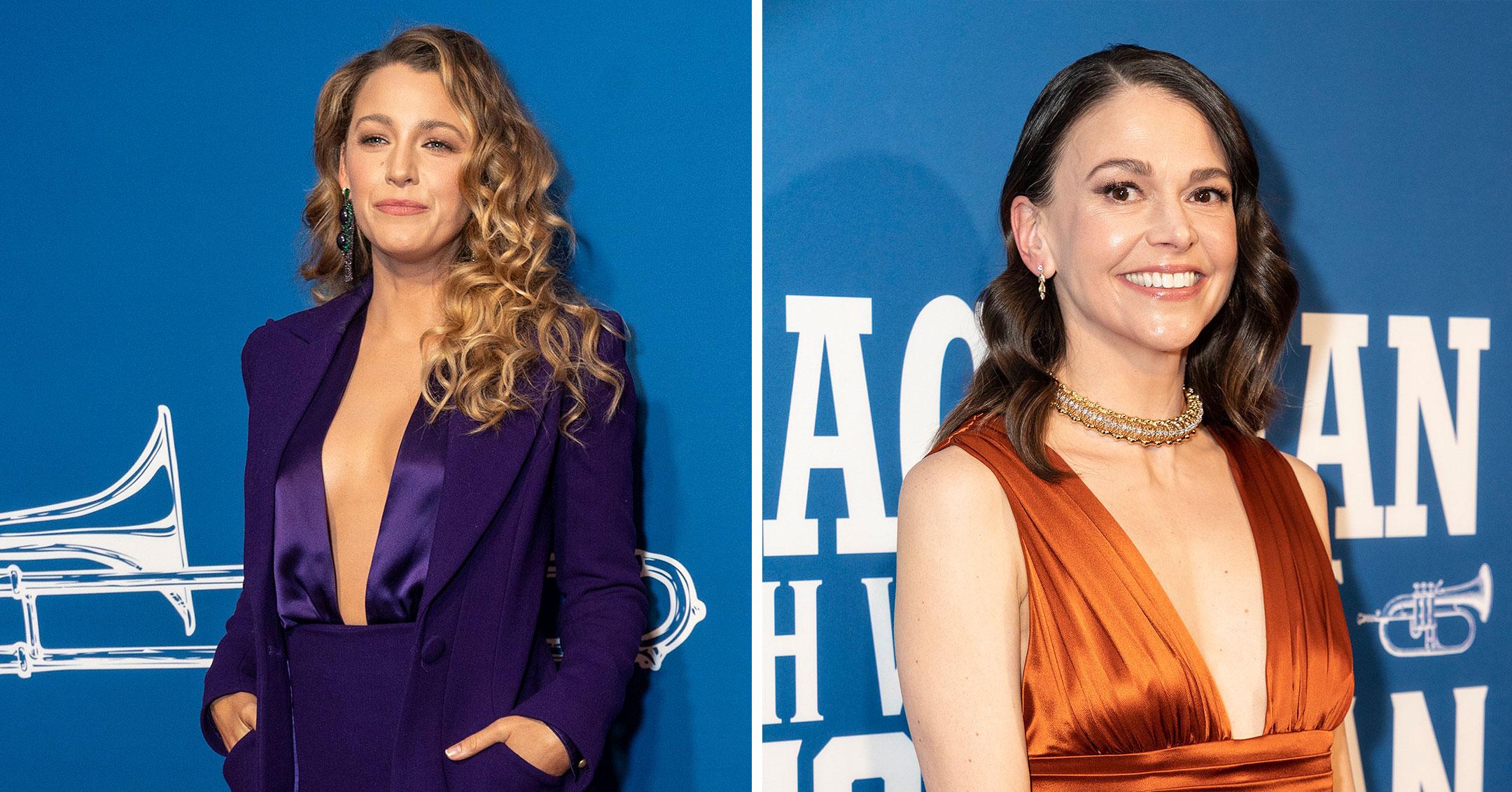 Blake Lively Looks Breathtaking In A Purple Pantsuit While Attending The Opening Night Of Broadway's 'The Music Man': Photos!
Blake Lively is back at her old stomping grounds!
The Gossip Girl star stepped out in Manhattan on February 10 with husband Ryan Reynolds to see the first showing of The Music Man on Broadway, which stars Hugh Jackman and Sutton Foster.
Scroll down to see the stunning pantsuit she wore for the big night.
Article continues below advertisement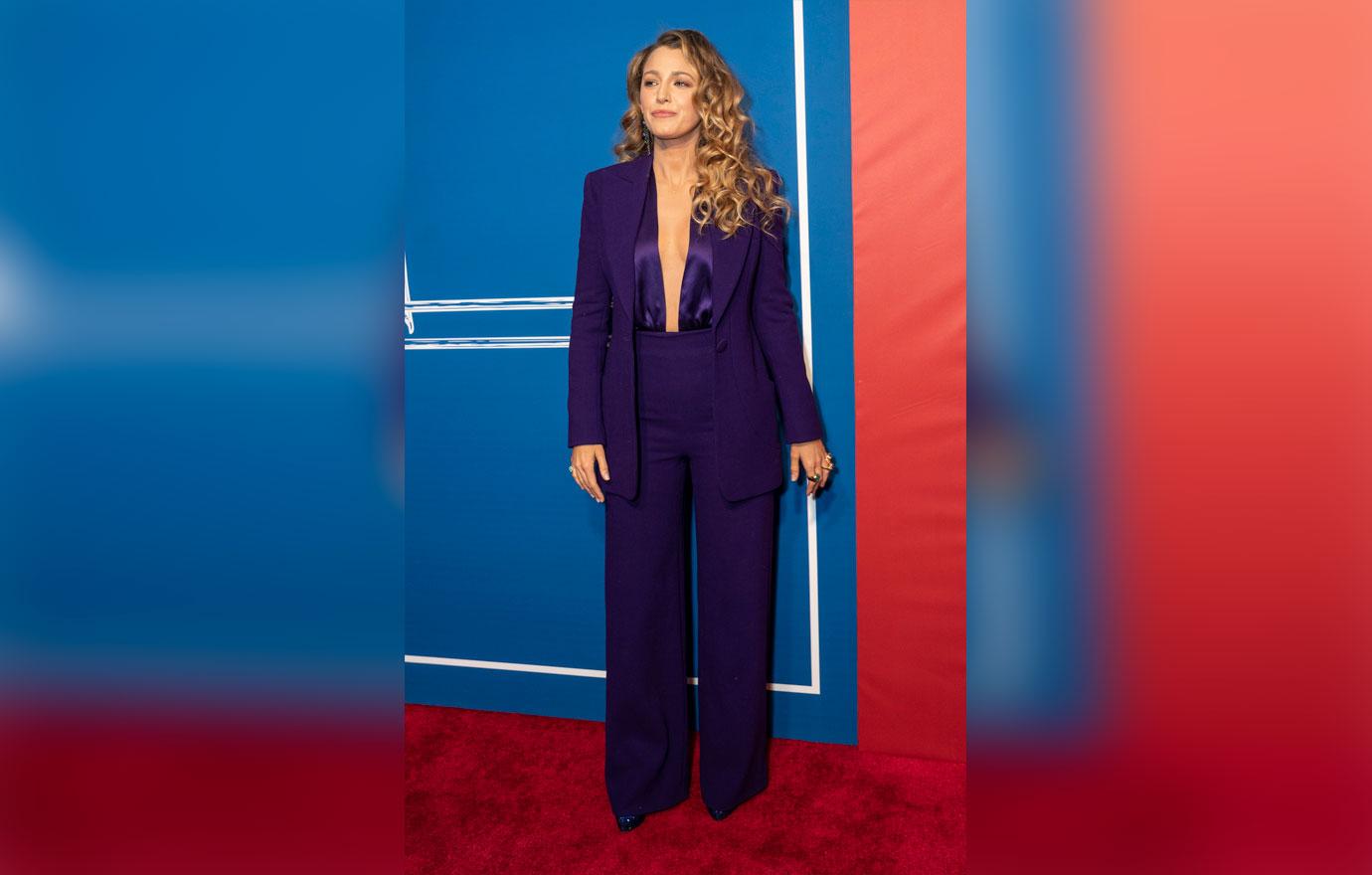 "Back to business," the mom-of-three captioned her photo on Instagram, where she was wearing the same deep purple outfit by Sergio Hudson. She also wore a pair matching heels, and jewels from Lorraine Schwartz and Brent Neale.
Lively had her signature long blonde locks styled in curls, and she tagged her makeup artist Kristofer Buckle, who said he went for "a soft look" with the star.
Blake Lively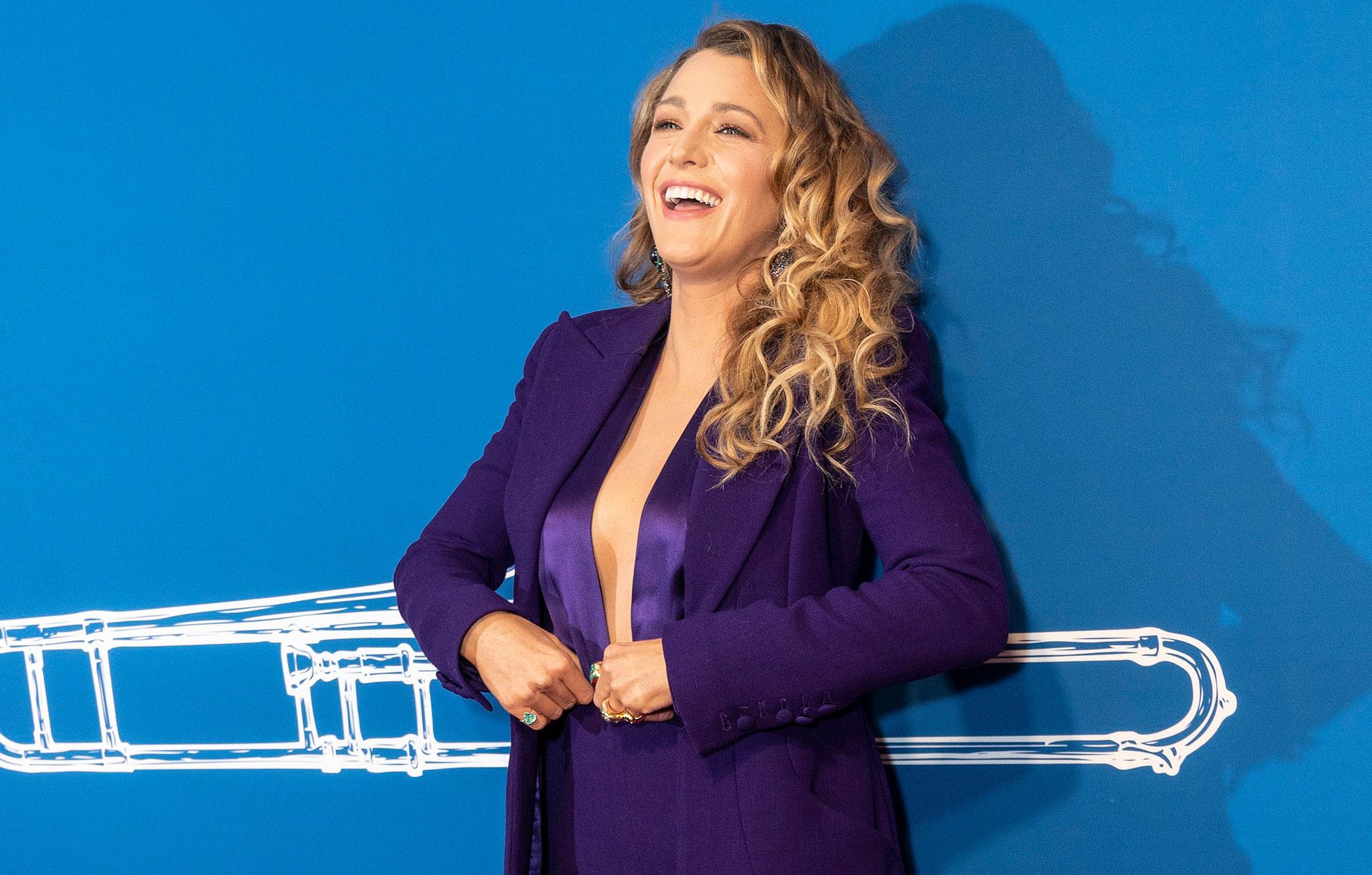 Gigi Hadid commented on the Betty Buzz founder's post, "Hawtest💜💜💜💜💜," while Rita Wilson wrote, "Hello gorgeous!" Even the star's personal trainer Don Saladino showered her with compliments, writing, "Go eat some desert. 😉🙌💪🏼."
Designer Hudson posted his own photos of the star, declaring that she was "looking fabulous."
Article continues below advertisement
"The best color, quality inside and out, and tailoring without anything needed!" she replied to the fashion guru. "Just spectacular. You. Are. Incredible."
Sutton Foster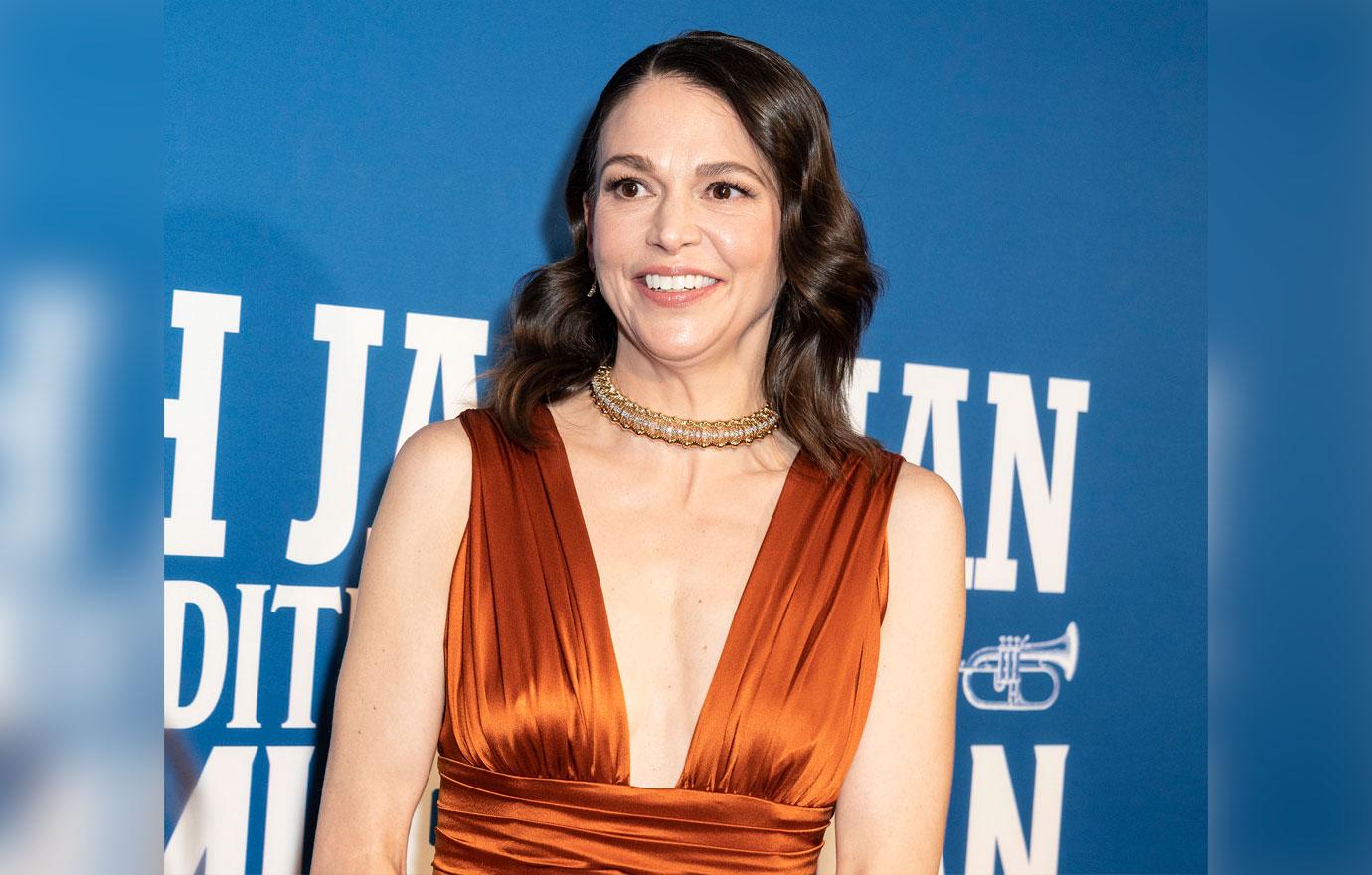 Also on the red carpet that night was Sutton Foster, who wore a burnt orange dress by Dolce & Gabbana, Jimmy Choo heels and Tiffany & Co. jewelry.
Article continues below advertisement
The actress shared a photo alongside Jackman, captioning it, "This man. An honor to be by your side. You. Are. The. BEST."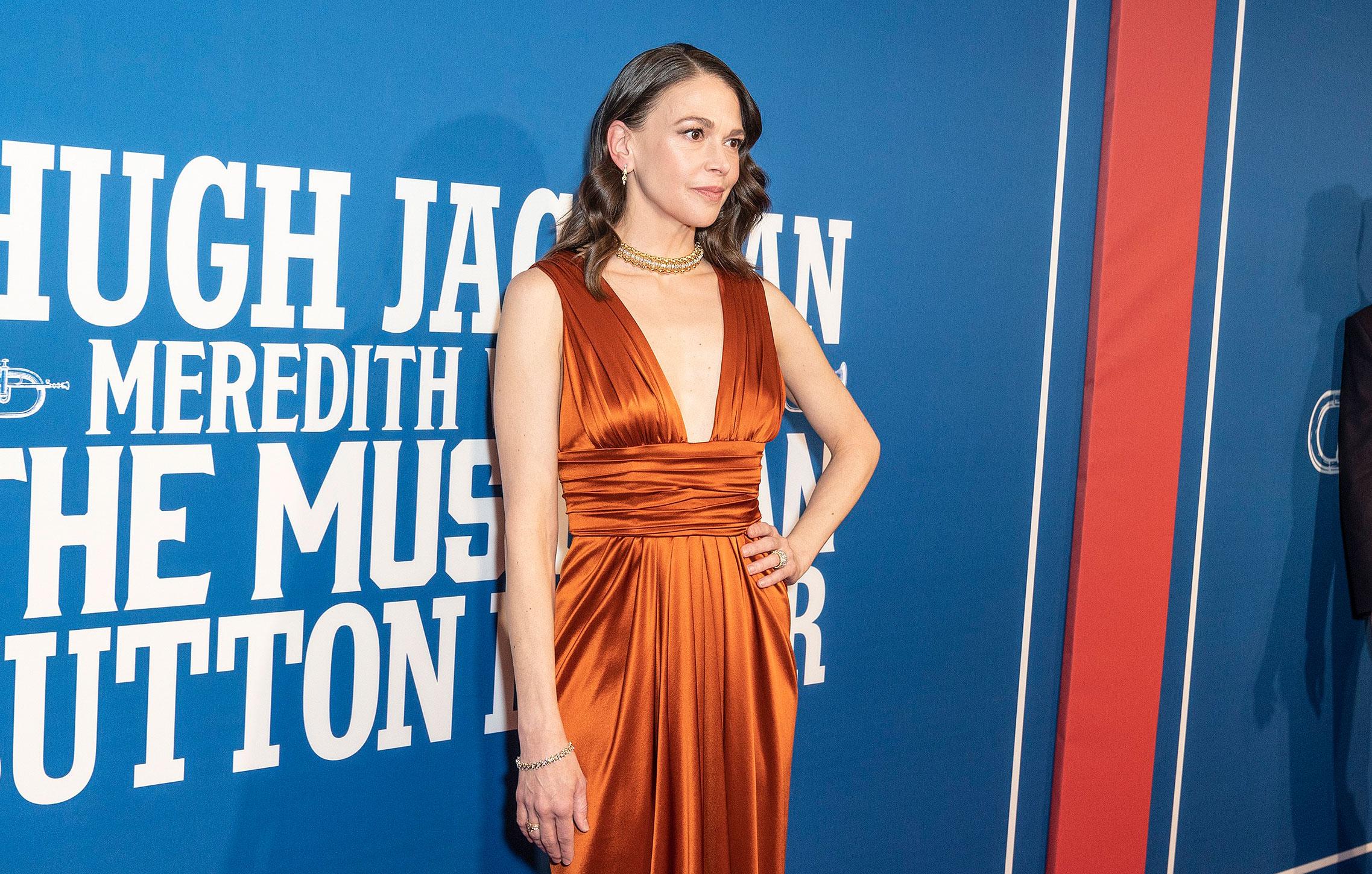 The Younger alum plays Marian in the stage production. The opening night had been a long time coming, as the pandemic caused countless delays.
"There were a lot of ups and downs. You spend two-and-a-half, three years since we first started this journey," Jackman shared. "Parts of it felt like, 'Maybe we'll never get there.' And here we are. Everything about this feels really miraculous."
The premiere ended up being a total success.
"There are trombones being tossed, 75 books being tossed in the library sequence, library carts that roll. Hugh has a number of dangerous stunts," choreographer Warren Carlyle shared with Variety. "I think we dropped one book — I saw one hit the deck — but we did pretty good."