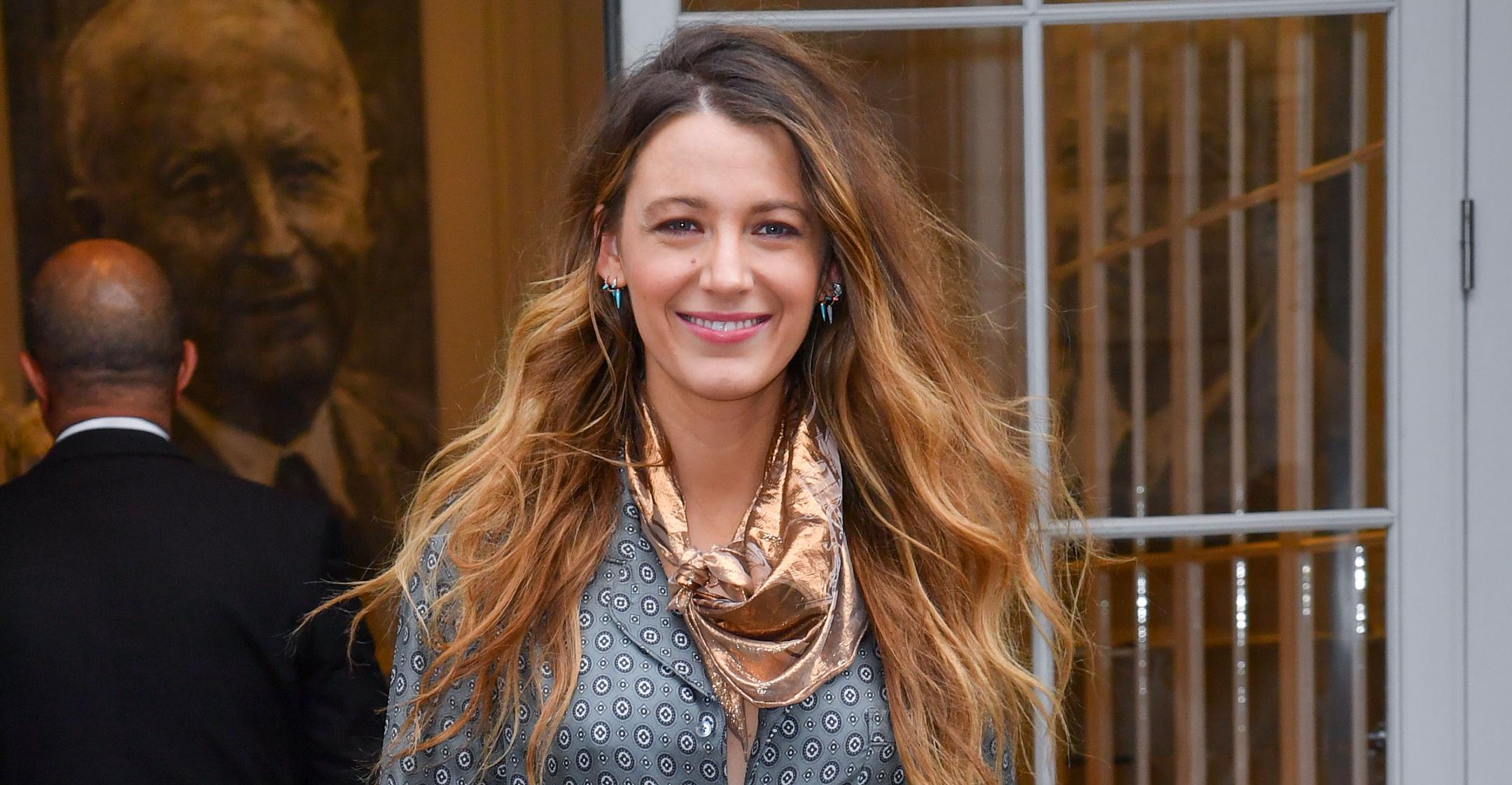 Blake Lively Prefers To Stay Sober Because She Doesn't 'Like The Effects Of Alcohol'
In September, Blake Lively debuted Betty Buzz, a line of sparking nonalcoholic mixers. The launch seemed odd to some, as the actress, 34, has revealed that she doesn't drink alcohol, but that's exactly why she crafted the sip.
Article continues below advertisement
"I don't drink because I don't like the effects of alcohol, but I like being a part of it. I like being social. I like people coming together," she explained. "I found that sometimes not drinking, the thing that was interesting was that it was a little alienating, because you don't feel — and maybe it's just in your own head — but you just don't really feel a part of it."
"When we first started talking about this company, one of the conversations that came up was like, 'Are we going to be pushing a boulder up a hill because you don't drink and mixers are made to mix with alcohol? I mean, that's the name of them. So are you going to have credibility in this space as somebody who doesn't drink?'" the mom-of-three recalled. "And I was like, 'Yeah, because I feel like I'm somebody who really likes flavor, that's it for me.'"
Article continues below advertisement
It took the Gossip Girl alum three years to concoct the perfect recipe, which is available in flavors like Lemon Lime and Grapefruit and contains no artificial sweeteners.
Her hard work paid off, though she admitted that she was somewhat surprised by its popularity.
Article continues below advertisement
"I'm so happy to have something [like this], because I thought I'd be an outlier," she told PEOPLE. "It's a mixer, but I'm the one person who doesn't drink, and I have a mixer. But it's been neat to see how many people have come out and embraced it."
"It's been really cool and overwhelming to see people's responses to it," the blonde babe continued. "It's been really neat to see all of the non-drinkers who have come out and said 'thank you.'"
If you are a drinker, Lively encouraged consumers to add liquor to the drinks, but she insisted that Betty Buzz is just as good — if not better — on their own.
Either way, the star is just glad she reached her goal and had Betty Buzz come to fruition: "I've worked with other brands before, but to have a company that's my own, that I founded, and that I really believe in — with everything from the bottle to what's inside — be something that I can claim as my own work, it's a very different thing than just signing your name onto a business that exists so that somebody else can do the job."