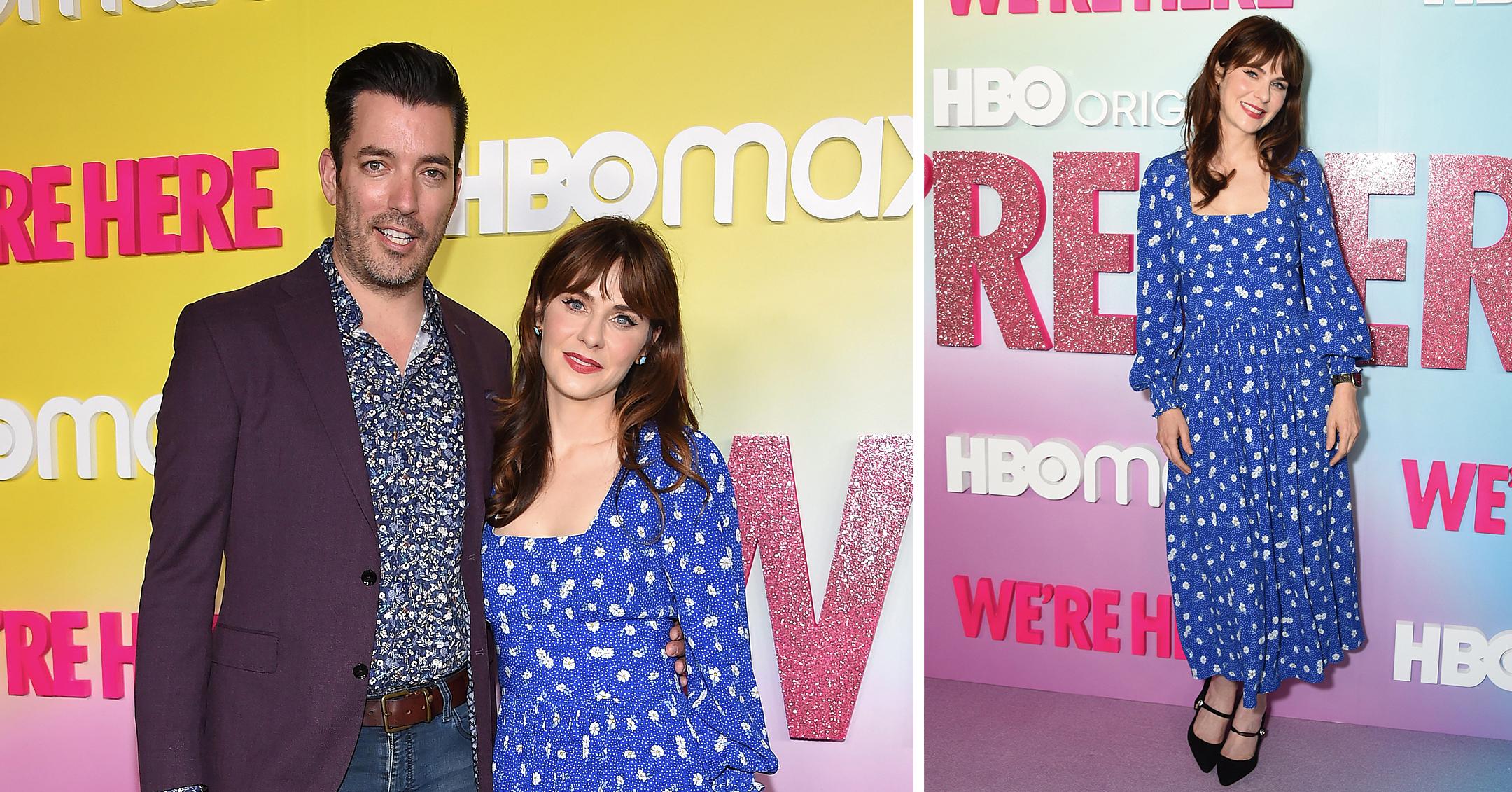 Zooey Deschanel & Jonathan Scott Prove They're Still Going Strong At TV Premiere Event: Photos
Zooey Deschanel and boyfriend Jonathan Scott are continuing to flaunt their love all over town.
One week after the couple stepped out for the grand opening of the Academy Museum of Motion Pictures on October 8, the pair attended the season 2 premiere of HBO's series We're Here in California's Culver City.
Scroll down to see photos!
Article continues below advertisement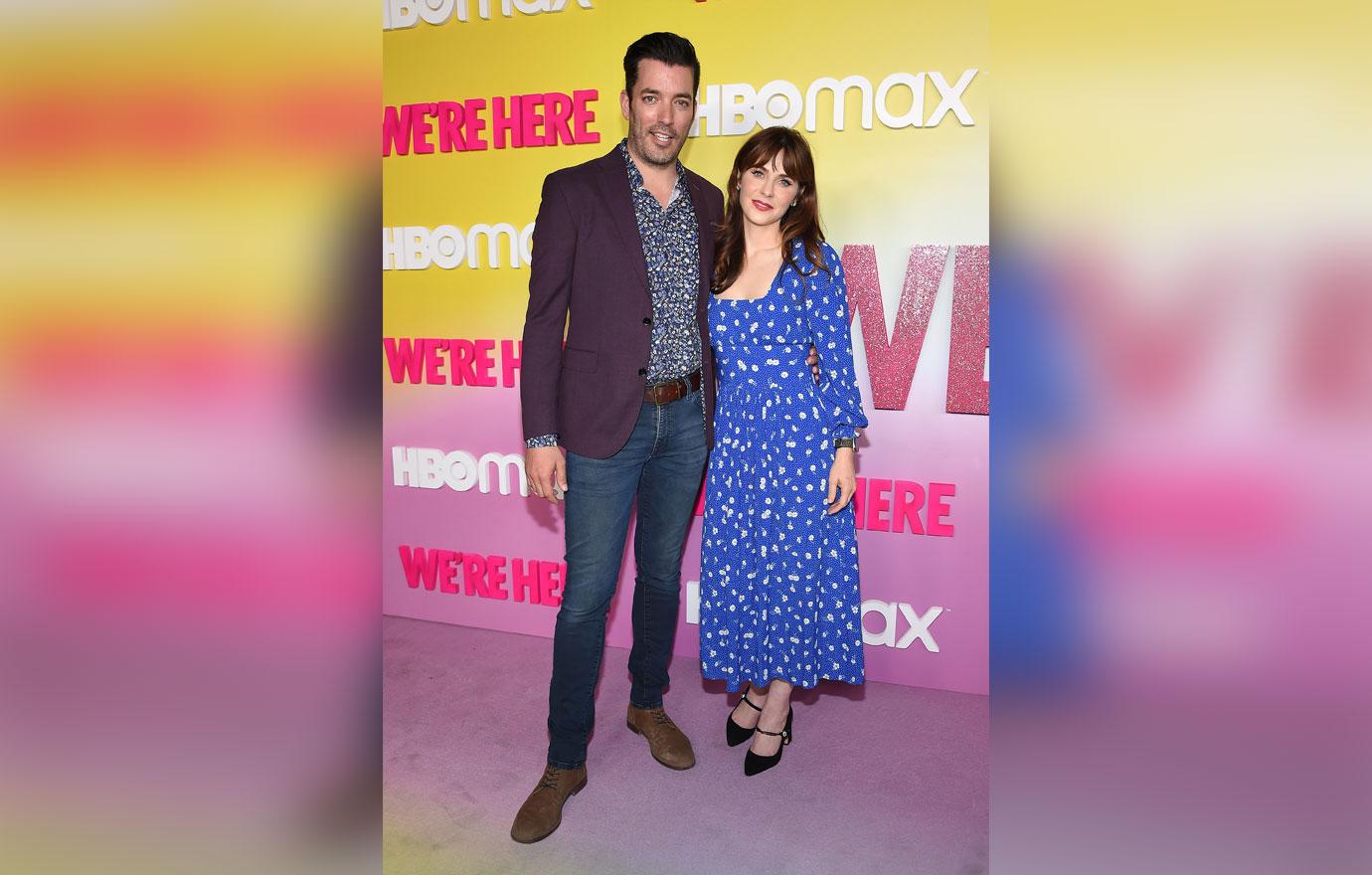 Attached at the hip!
The Property Brothers star went business casual in a pair of dark jeans, collared shirt and a plum suit jacket, while the actress radiated beauty in a blue floral frock.
Article continues below advertisement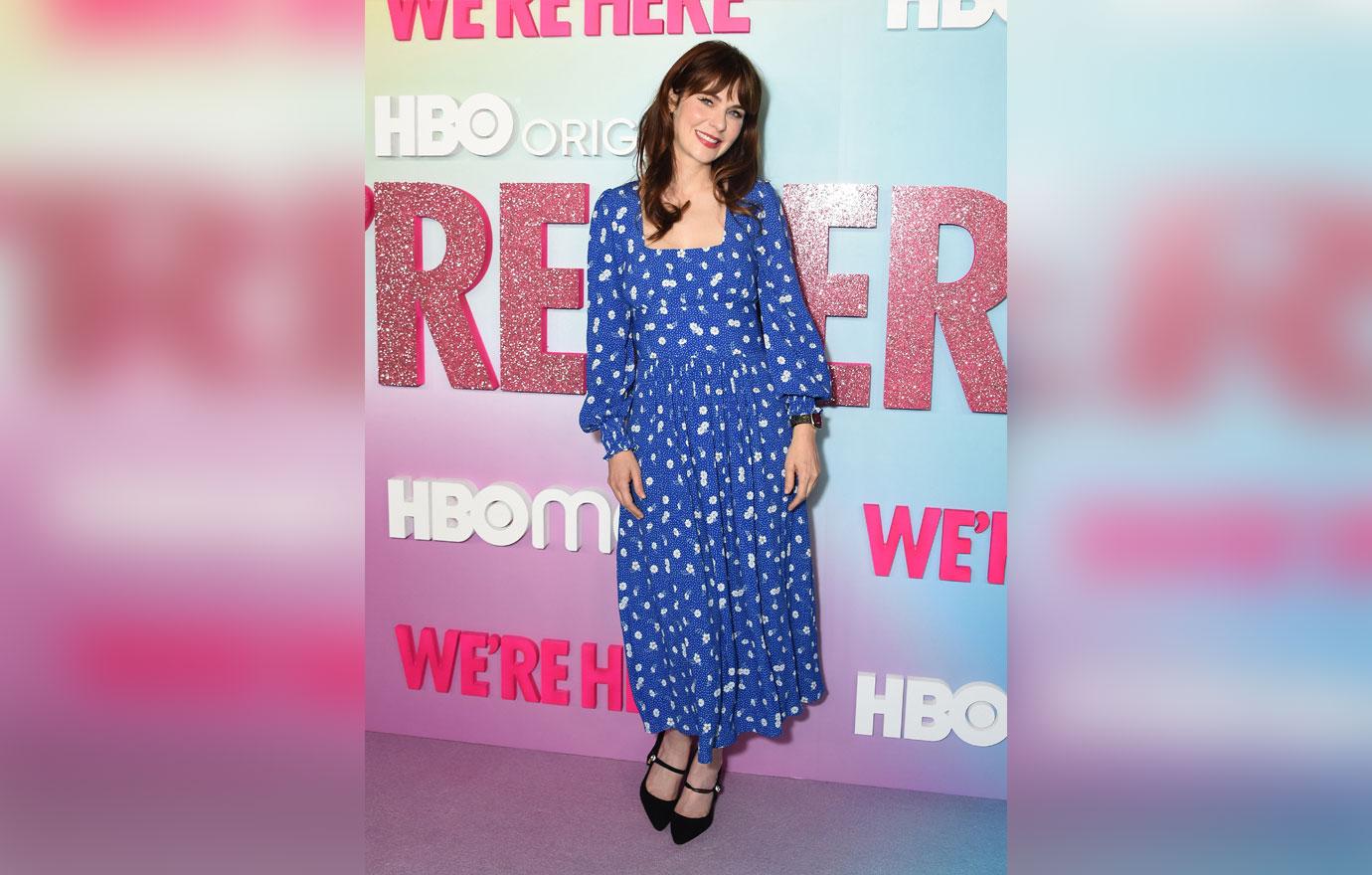 The New Girl star and Scott started dating in 2019 after the former divorced film producer Jacob Pechenik, whom she shares Elsie Otter, 6, and Charlie Wolf, 4, with.
The brunette babe's kids have met her beau and seemed to have hit it off, as last month, they all went to Disneyland together.
Rumors of a secret engagement are always in the headlines, but the contractor insisted that fans shouldn't believe everything they read.
"I'm pretty confident that I will ask my girlfriend to marry me before I tell a reporter," he noted. "My personal life is my personal life and I don't talk about it."
Article continues below advertisement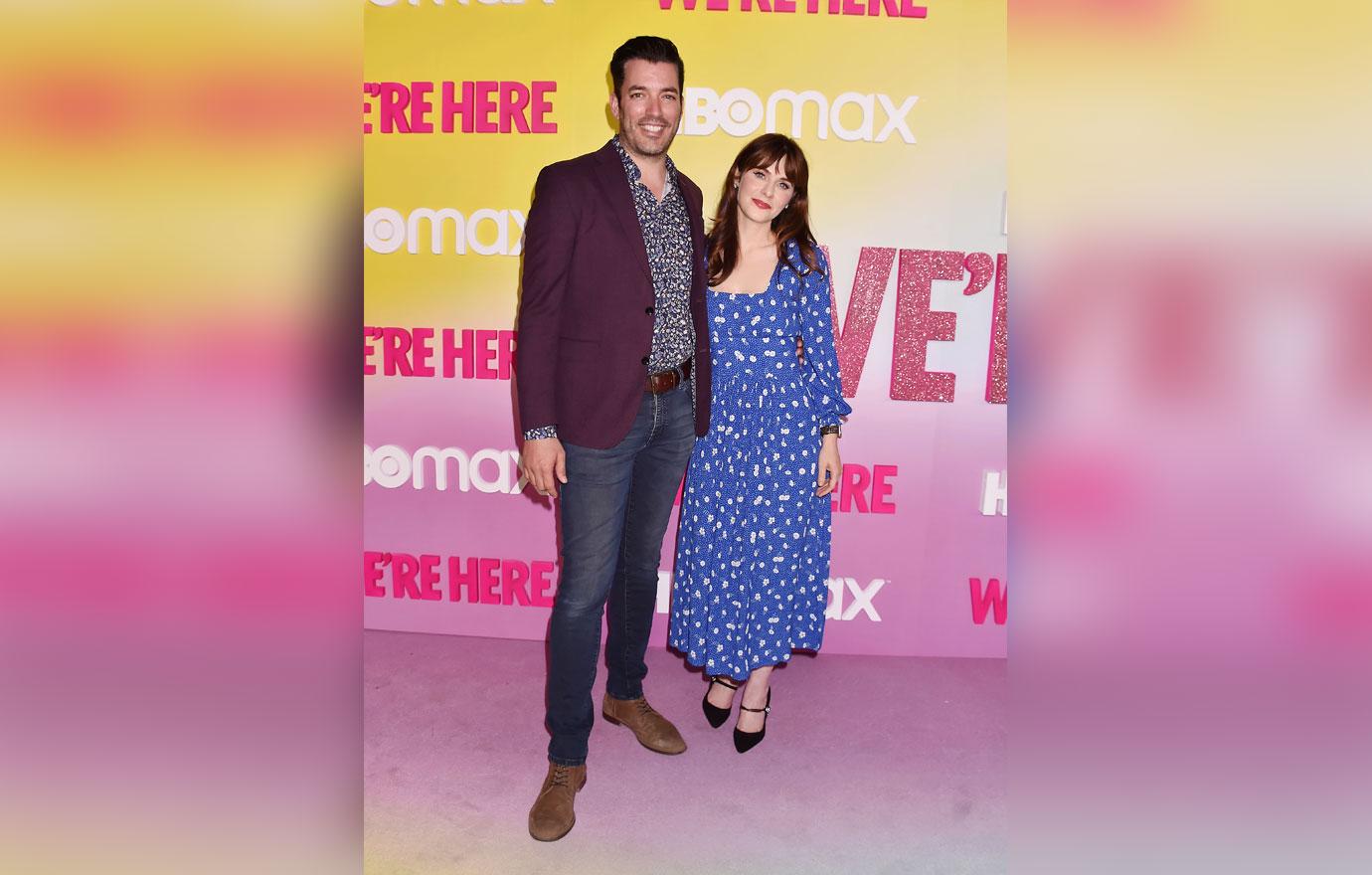 Scott noted that he's enjoyed the "blended" family aspect, as he grew up with a stepfather himself. However, a source told OK! that they aren't rushing to the altar.
While the source claimed he's "still seems nowhere near proposing," his twin brother, Jonathan, thinks he needs to make a move.
"He would hate for Zooey to be the one who got away just because Jonathan is too slow to commit!" said the source.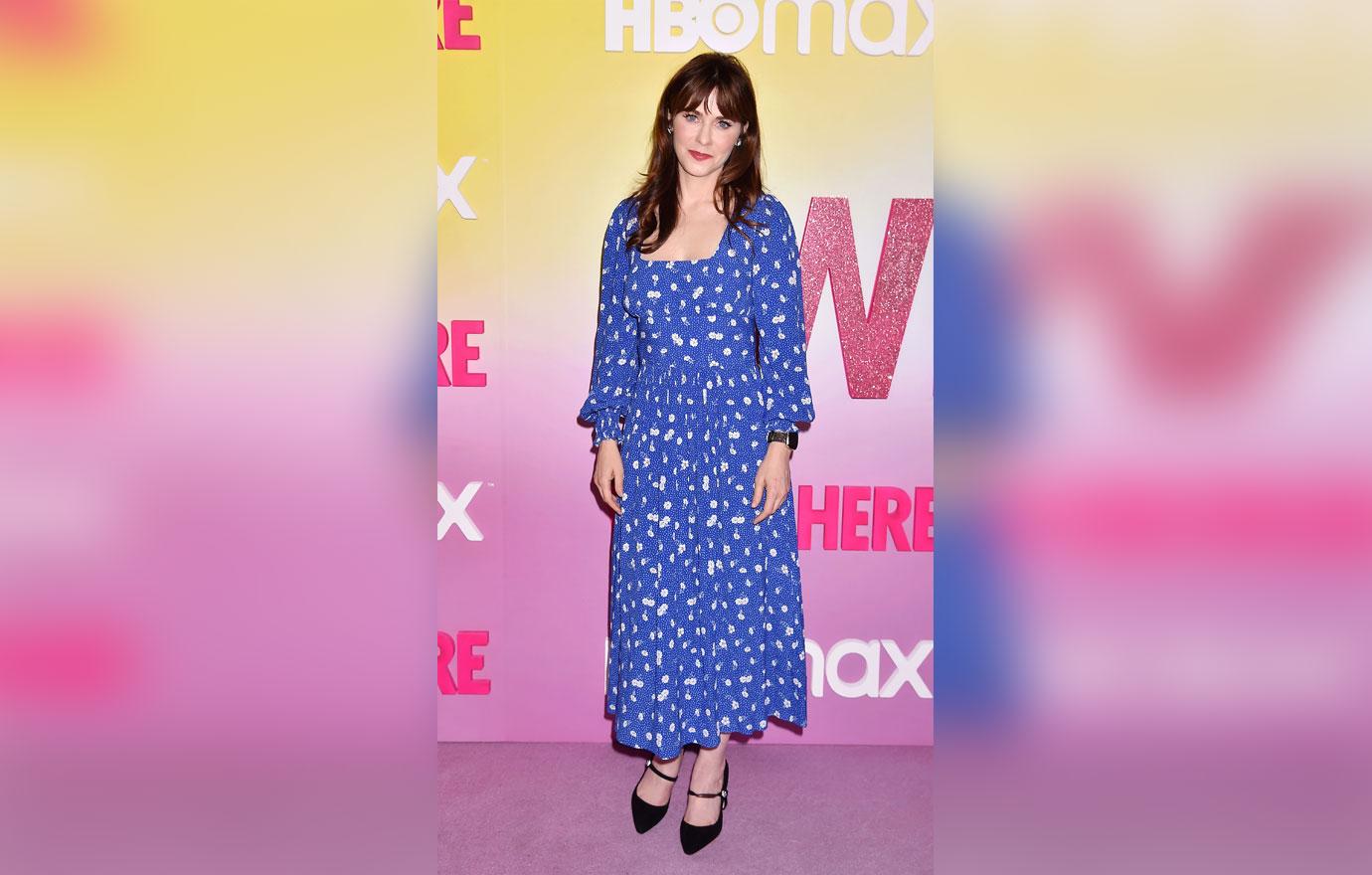 Regardless of a wedding, the two seem to be a perfect match.
"This is somebody who I absolutely love and adore inside," he's gushed about the 500 Days of Summer star. "And it's the first time ... I've never been in a — 'cause I'm a romantic guy, I love doing romantic, creative things — it's the very first time I've ever been in a relationship where somebody returns that to me."