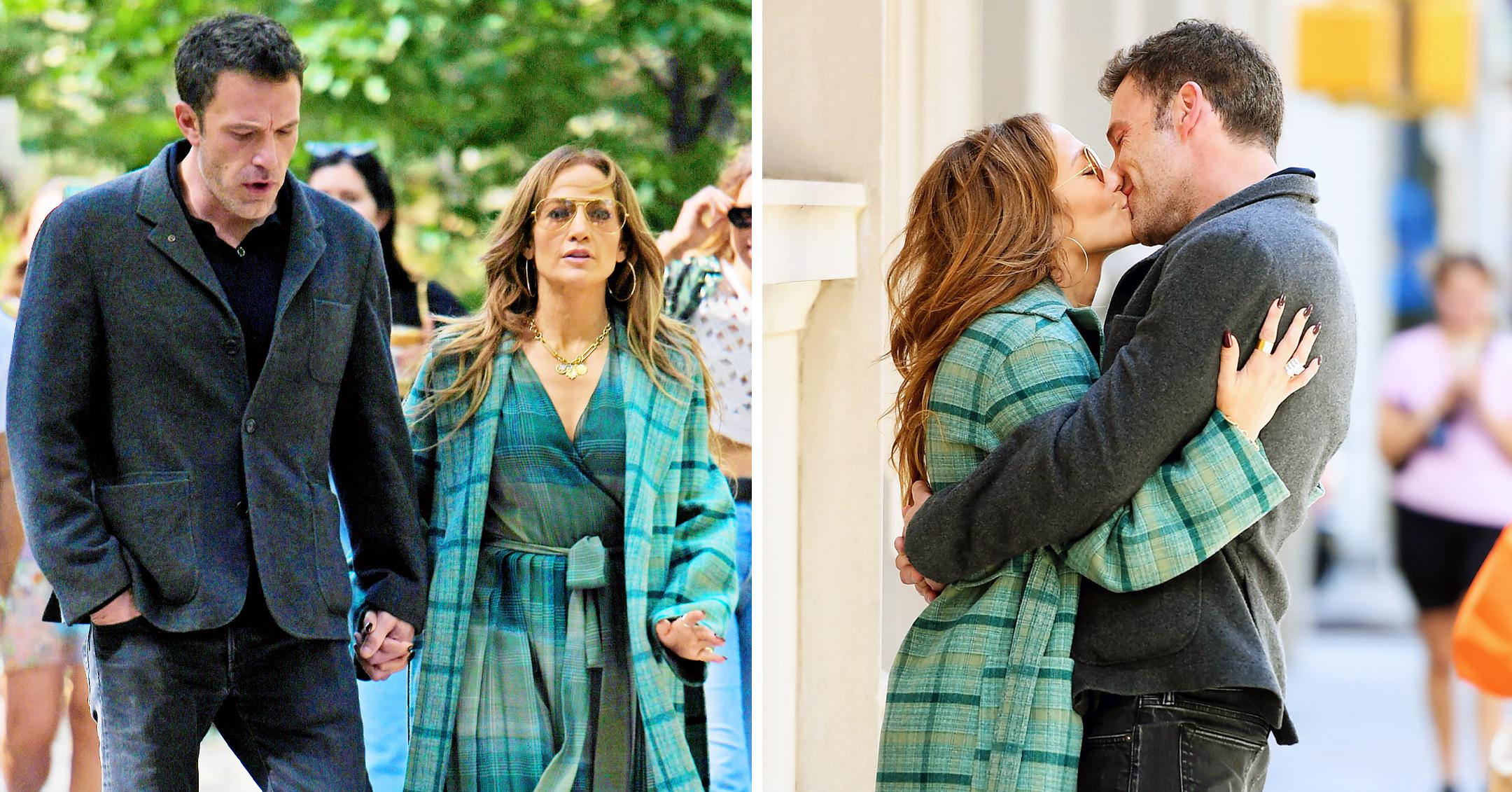 Jennifer Lopez Stands Out In A Plaid Maxi Dress & Matching Coat While On PDA-Packed Walk With Ben Affleck: See Photos!
Jennifer Lopez and Ben Affleck just can't keep their hands to themselves!
One day after the superstar performed at the September 25 Global Citizen Festival, she stepped out for a leisurely stroll in NYC's Madison Square Park with boyfriend Ben Affleck, and the two couldn't help but stop every now and then for a smooch.
See photos of their romantic outing below!
Article continues below advertisement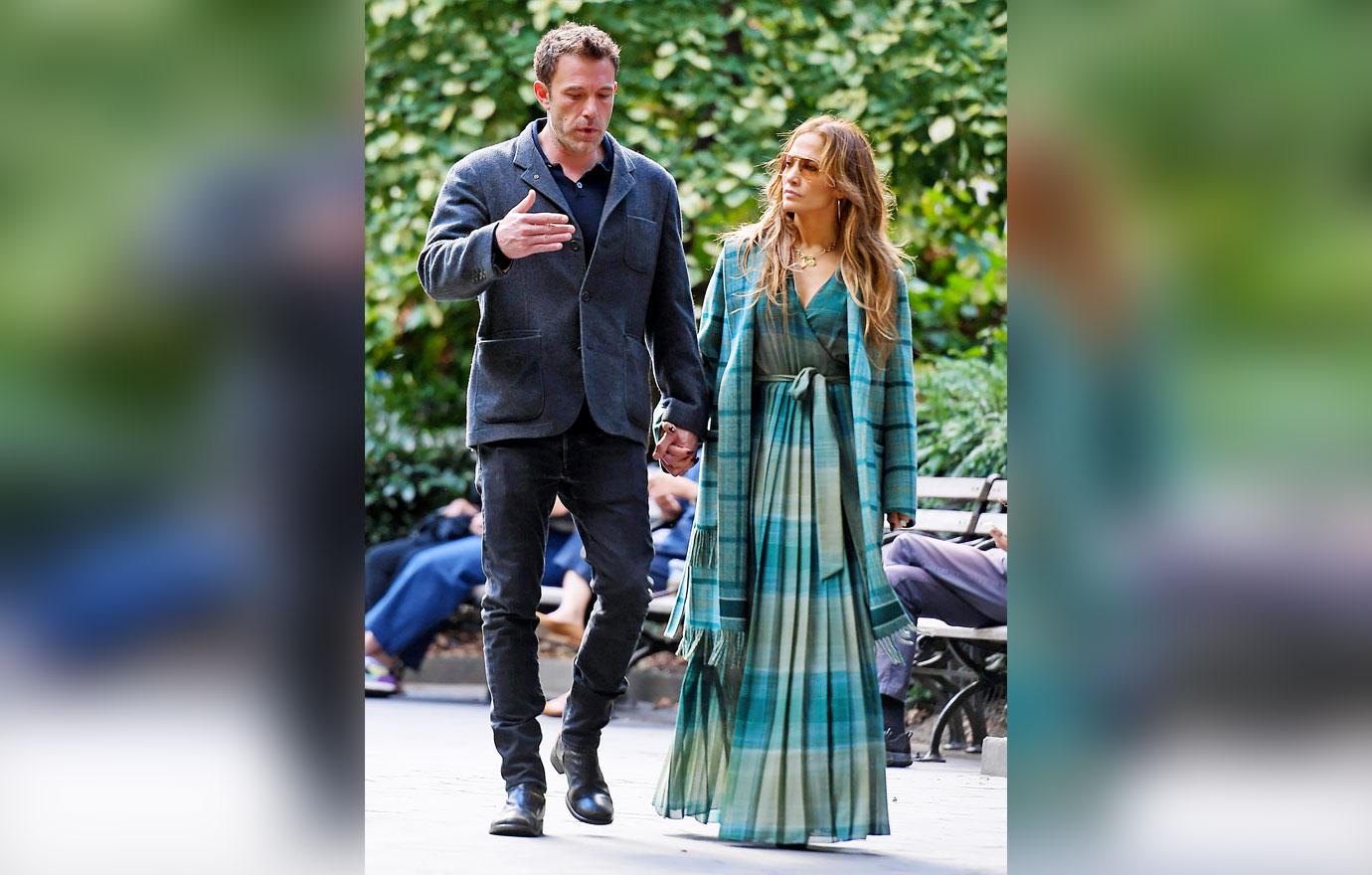 The actor wore a dark coat, jeans and boots while holding hands with his number one girl, who caught everyone's attention in a green and blue wrap maxi dress.
The mom-of-two's frock came with a matching coat that featured scarf-like material in the front.
Article continues below advertisement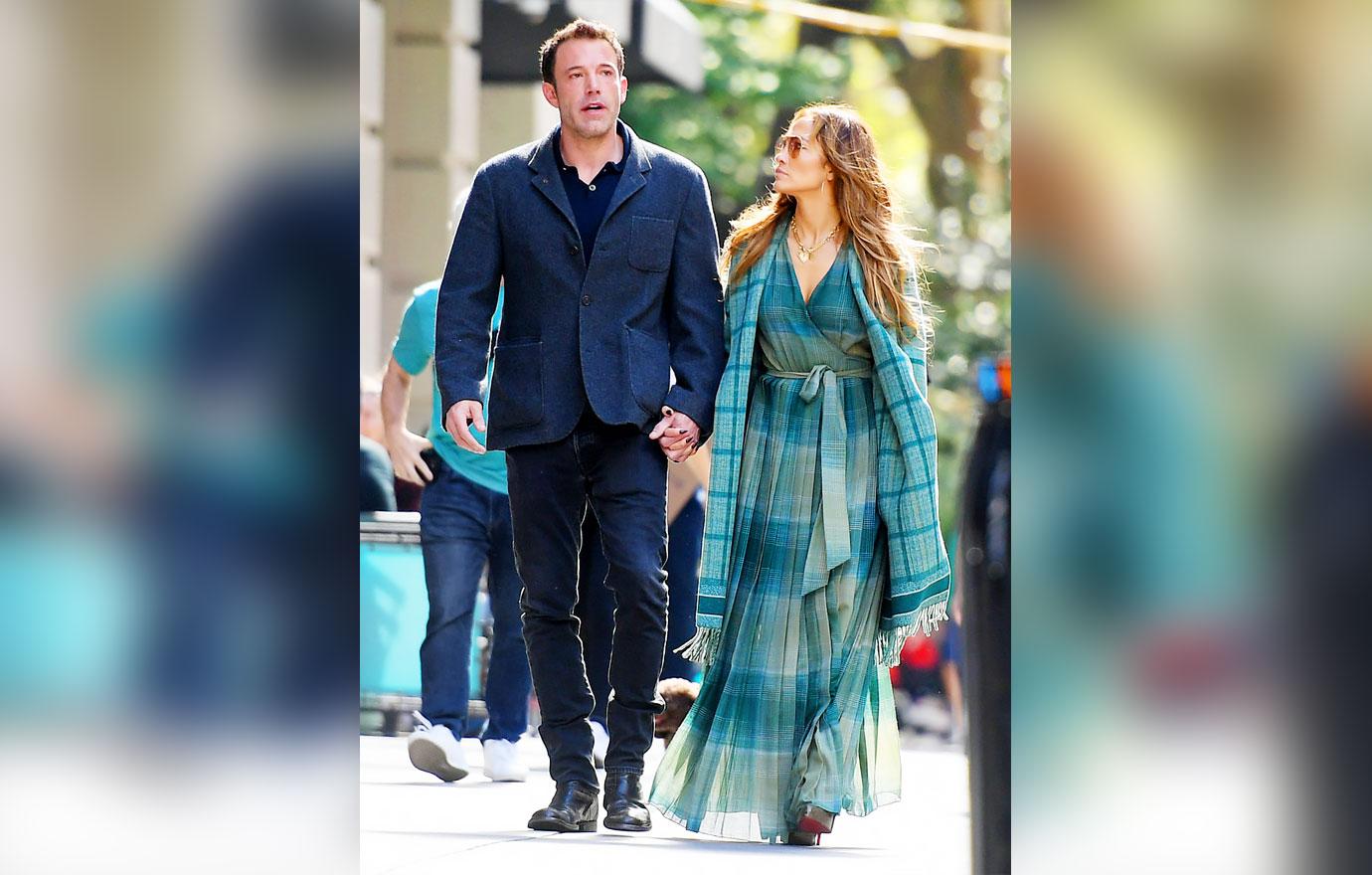 The Daredevil actor watched JLo perform at the concert, where she debuted a new track.
"Thank you to @glblctzn and everyone that came to our show!!! It was so great to be back performing in my hometown 🗽," the singer said on Instagram after the concert. "#OnMyWay is a very special song to me and I'm so glad to have been able to share it with you for the first time ✨."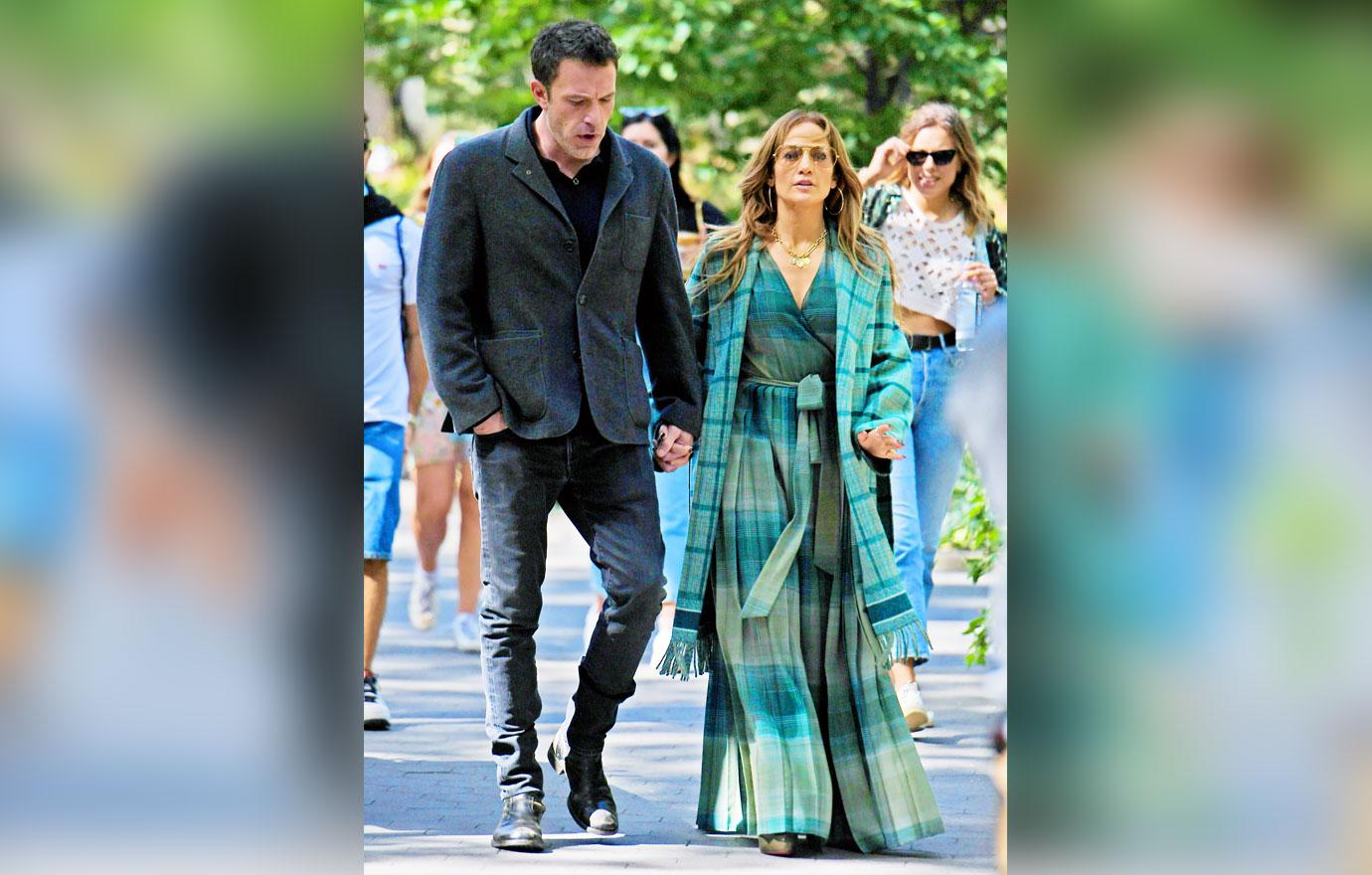 The Oscar winner recently praised Lopez for all that she's done for women and the Latinx community.
"All I can tell you is that I have seen firsthand the difference representation makes because I have seen, over and over and over and over, women of color approach Jennifer and tell her what her example as a strong woman and a woman succeeding and demanding her fair share in the business world means to them," the father-of-three stated to AdWeek. "I am in awe of what Jennifer's effect on the world is."
Article continues below advertisement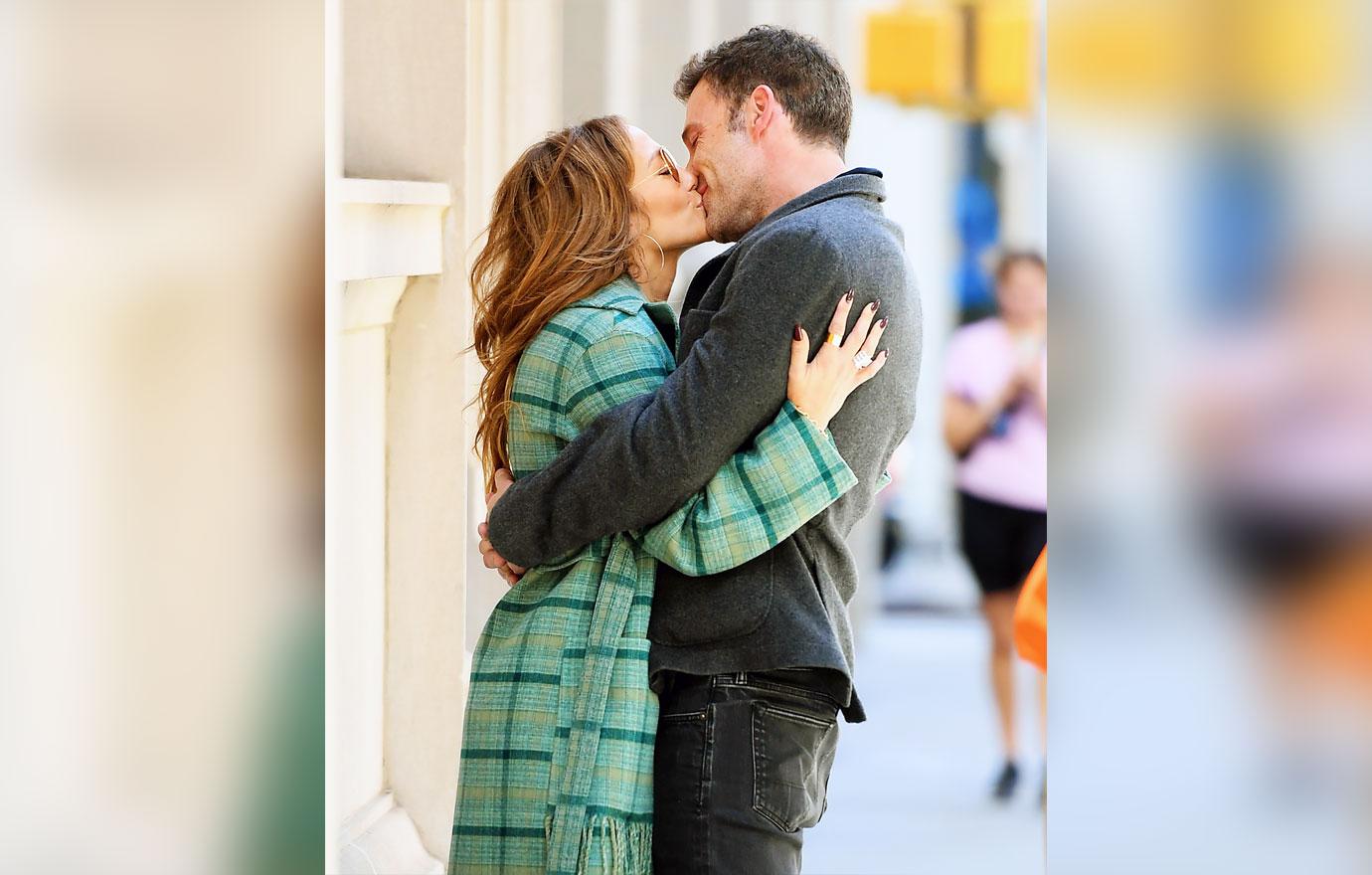 The lovebirds sealed the day with a sweet kiss while embracing.
Since reuniting, the two haven't been shy about PDA, and at the Venice Film Festival, they walked the red carpet together for the first time in over a decade!