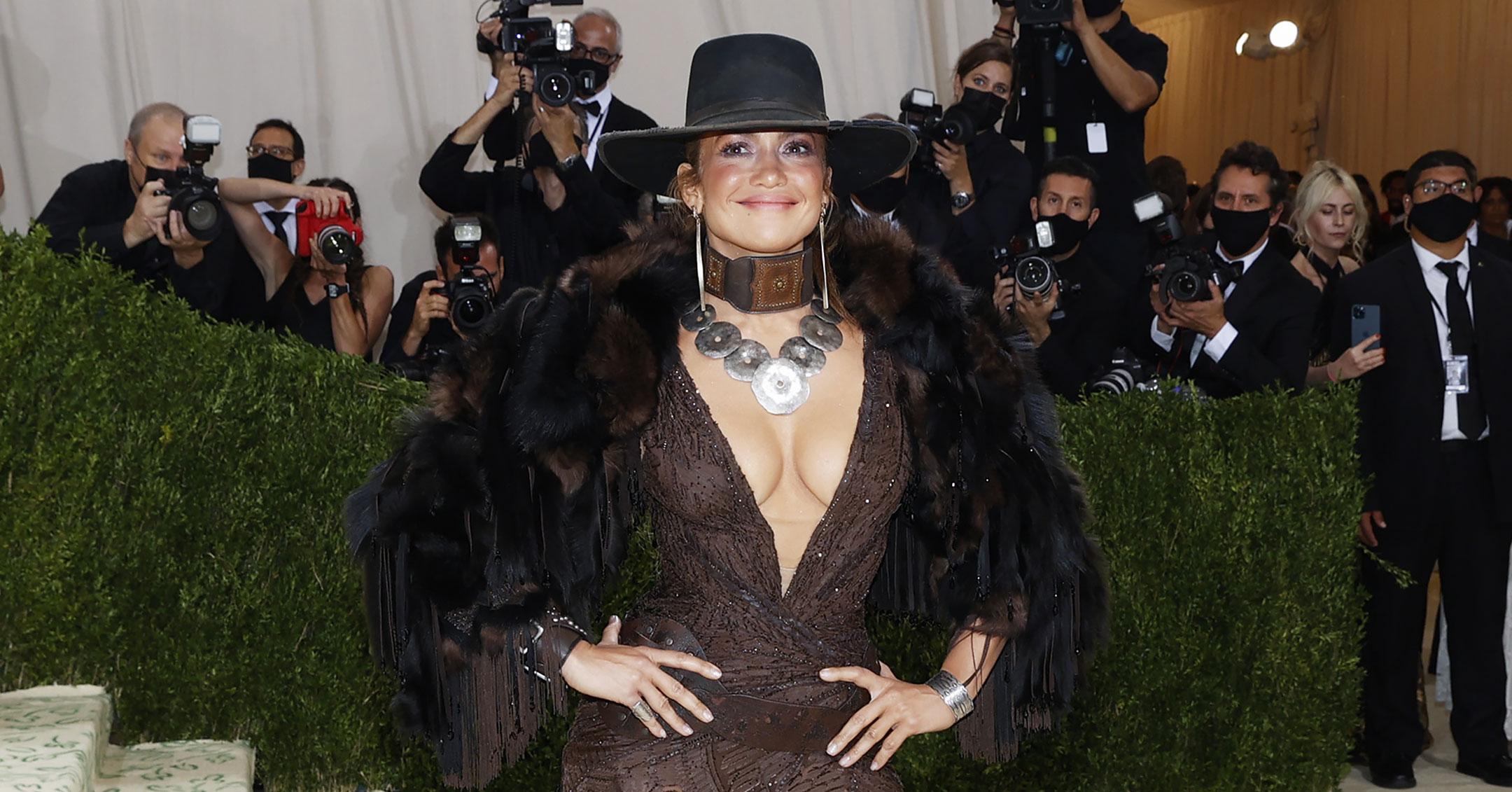 Hats Off To Jennifer Lopez! Hollywood Star Causes People To Buy Fedoras After Met Gala
It's no surprise that Jennifer Lopez is a trendsetter. Case in point: the singer caused an 8,800 percent surge in demand for fedoras after she wore one at the Met Gala on Monday, September 13, retailer Nasty Gal reported.
Article continues below advertisement
On the red carpet, the brunette babe wore a black fedora, which she paired with a brown dress, choker necklace and a silver necklace.
Article continues below advertisement
"#MetGala 2021 #JLoJenniferLopez @DSW @JLoBeauty @RalphLauren @HairByLorenzoMartin @elsahair @ScottBarnesCosmetics @RobZangardi @MarielHaenn @TomBachik," she captioned some more photos from the steps of the Met.
Of course, people couldn't get enough of Lopez's look. One person wrote, "SLAY!!!! 🔥," while another added, "I actually love! It's so different and I love when you take risks like this! 👏🏽."
Article continues below advertisement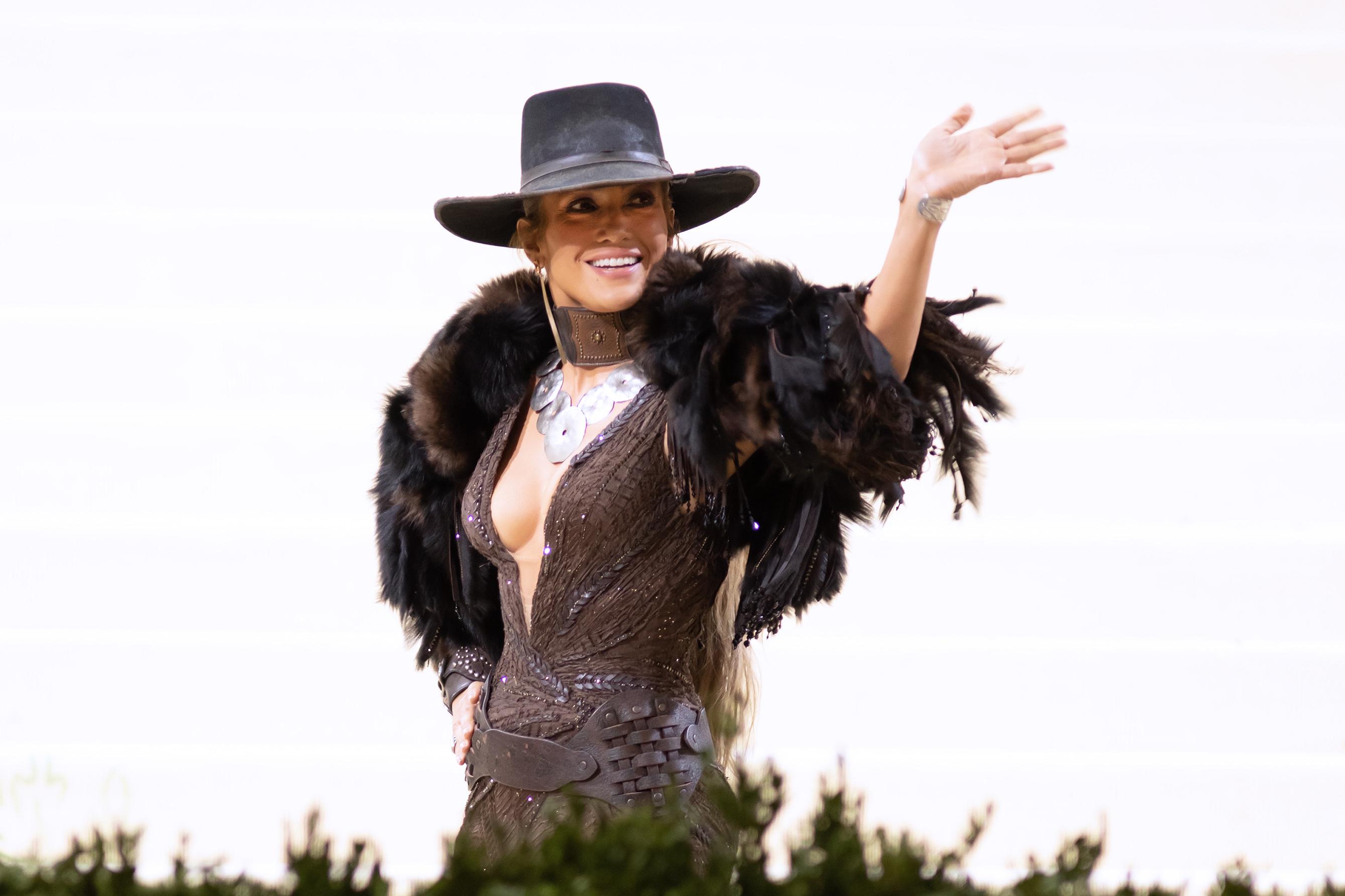 The "On the Floor" songstress wasn't the only one who donned the look — Pharrell Williams, Lupita N'yongo, Shawn Mendes, Kacey Musgraves and more were also inspired by the wild west.
Article continues below advertisement
Even though Lopez didn't walk the carpet with her boyfriend, Ben Affleck, the two still posed together — and even smooched with their masks on!
"They're more than happy to be photographed together," relationship therapist at Divorce Answers Lauren Cook-McKay told Shape, noting Bennifer wants to "show the world they're a couple."
Article continues below advertisement
The two — who were engaged in 2004 — got back together earlier this year after Lopez split from Alex Rodriguez.
The Hollywood stars are getting serious, and an insider previously spilled to OK! that the father-of-three will pop the question "before the end of the year. It isn't a question of if they will get married but rather when."
"This time, Ben isn't going to let Jen get away. Let's be honest, the new relationship might technically only be a few weeks old, but in reality they are picking up where they left off," a source shared earlier this year. "Jen and Ben both know everything about each other — the good, the bad and the ugly. They are not starting at square one."