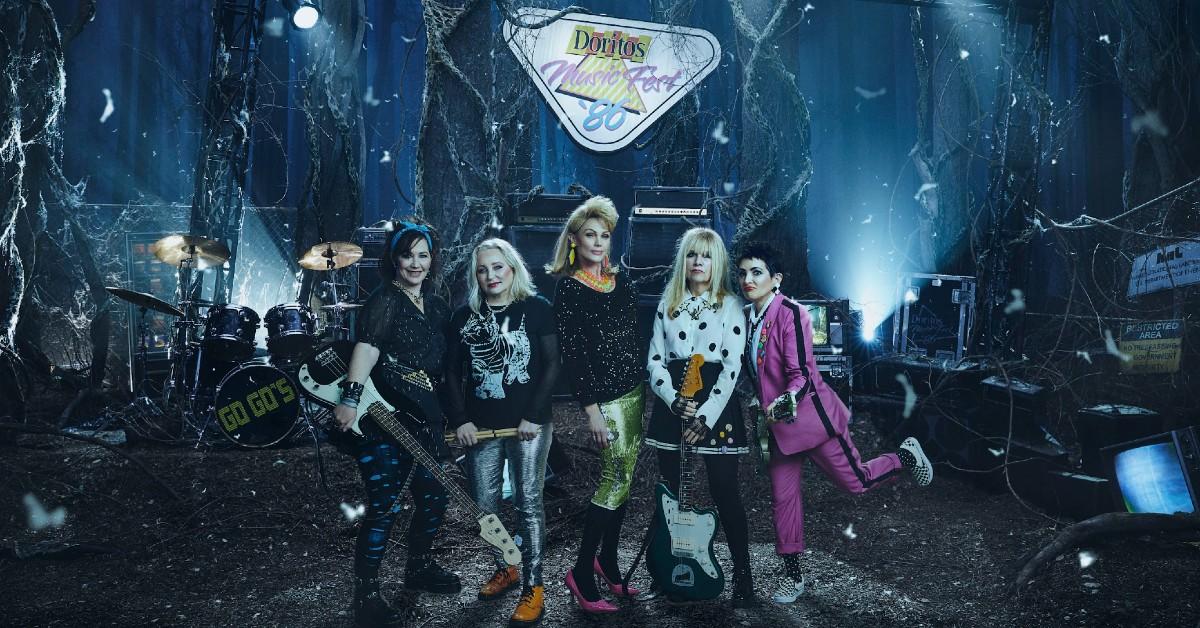 Exclusive: Rock Band The Go-Go's Dish On Rising To Fame & Paving The Way For Others: 'We Have Always Been True To Who We Are'
It's hard to believe that rock band The Go-Go's have been around since the '70s. After being together for over 40 years, the ladies — Charlotte Caffey, Belinda Carlisle, Gina Schock, Kathy Valentine and Jane Wiedlin — are still thriving, but they still have so much more to achieve.
Article continues below advertisement
"I think we are all really proud that we have always been really true to who we are. We don't get up on stage with any production value whatsoever — we don't have choreography, we don't have outfits, we don't have lights, we don't have anything at all – it's just five women being themselves, playing some good songs ... not many bands that can say that, so I am really proud of The Go Go's just for that," Valentine exclusively tells Morning Honey while talking about Stranger Things and Doritos' musical performance called Doritos Music Fest '86.
Schock adds, "When you come and see us play, it's as Kathy said, it's just about the band. When you're there, you're focused on five women doing their thing, having a great time and interacting with the audience."
Article continues below advertisement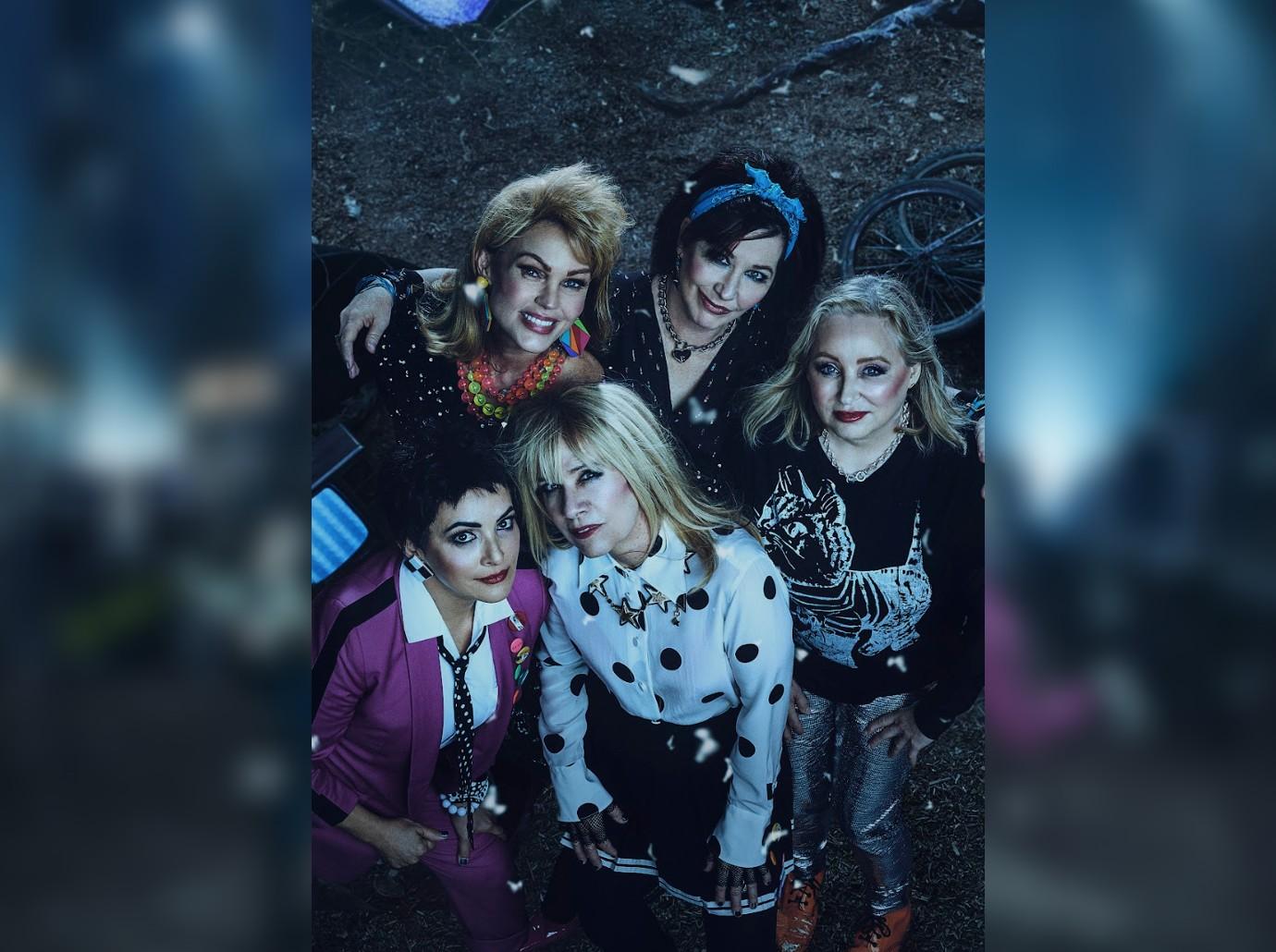 Though bops such as "Our Lips Are Sealed" and "We Got the Beat" were released a long time ago, the band is still relevant, as a Broadway show called Head Over Heels was released in 2015 and a documentary called The Go-Go's debuted in 2020.
Article continues below advertisement
"I am in the grateful zone at this point in my life," Schock says. "We have all worked hard, but we've been fortunate enough to love what we do and that it has had any impact on other generations or in the music business is just icing on the cake. We've worked hard and we've been lucky. There are a lot of elements involved, but ultimately, it comes down to the five of us being who we are, loving what we do and continuing to do it."
Carlisle shares, "I think we have gone past any sort of expectation. I mean, when we think about how we started, it's very surreal that we are still around and we're still playing. I don't think any of us would have believed some odd years ago that we would still be together and playing."
Additionally, The Go-Go's were inducted into the Rock and Roll Hall of Fame in 2021 — something they are still in awe over. "We feel very fortunate – we have had incredible opportunities just in the last four years," Caffey notes.
The five women hope that they can open doors for others going forward. "Who would have thought all of these years ago that when we got together and we did this, all of our friends would come and see us play and then it got bigger and bigger," Schock says. "All of these years later, we are still able to do what we love to do. The Go-Go's is a gift — it's a gift that keeps giving. Things keep popping up, and we're so grateful to be in the position that we are in. Also, if we can influence young girls to pick up an instrument and start to play, we're showing them that anything is possible – we're proof of it."
Article continues below advertisement
These days, Doritos and Stranger Things are taking fans to the Upside Down for the first-ever Stranger Things virtual concert, in which The Go-Go's, Corey Hart, Soft Cell and Charli XCX will be taking over.
"We are so excited when we were asked to take part in the event," Valentine gushes. "We had one day off and that was the one day they were filming — I think it was kismet and really meant to be. We were just so flattered to be thought of, and so we loved it!"
"We have done Doritos festivals before, so it was kind of natural for us. Doritos are the quintessentially '80s snack, and we are the quintessentially '80s music, so it just seemed to be make sense. Plus, some of us are fanatics of the show!" Wiedlin adds.
Consumers can simply pick up a bag of Doritos or Doritos 3D Crunch featuring the limited-time Stranger Things packaging or visit snacks.com to reserve their ticket. Fans can virtually step inside the portal and join these music icons as they jam out in the Upside Down with demogorgons for the first-ever "Live from the Upside Down" concert on June 23.