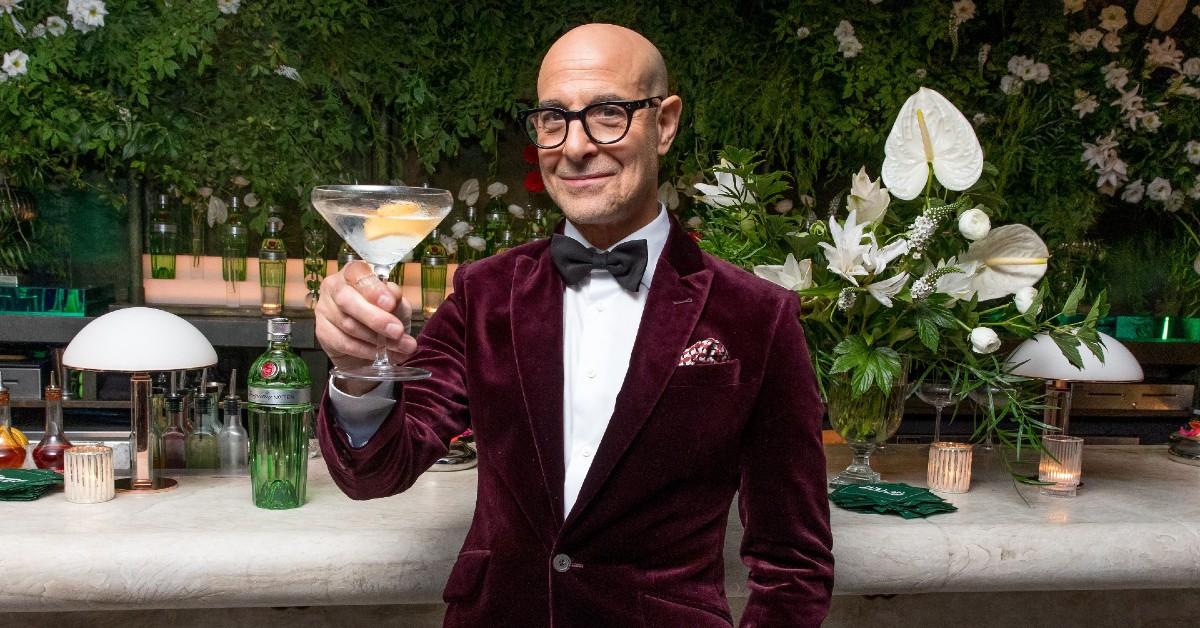 Exclusive: Stanley Tucci Dishes On The Success Of 'Searching For Italy,' Making The Perfect Martini & Going Viral On Instagram
Stanley Tucci is known for his films — The Devil Wears Prada, The Hunger Games and more — but he's now breaking out into the culinary world as his martini videos went viral during the pandemic, and he can be seen enjoying some good food on CNN's Stanley Tucci: Searching for Italy.
Article continues below advertisement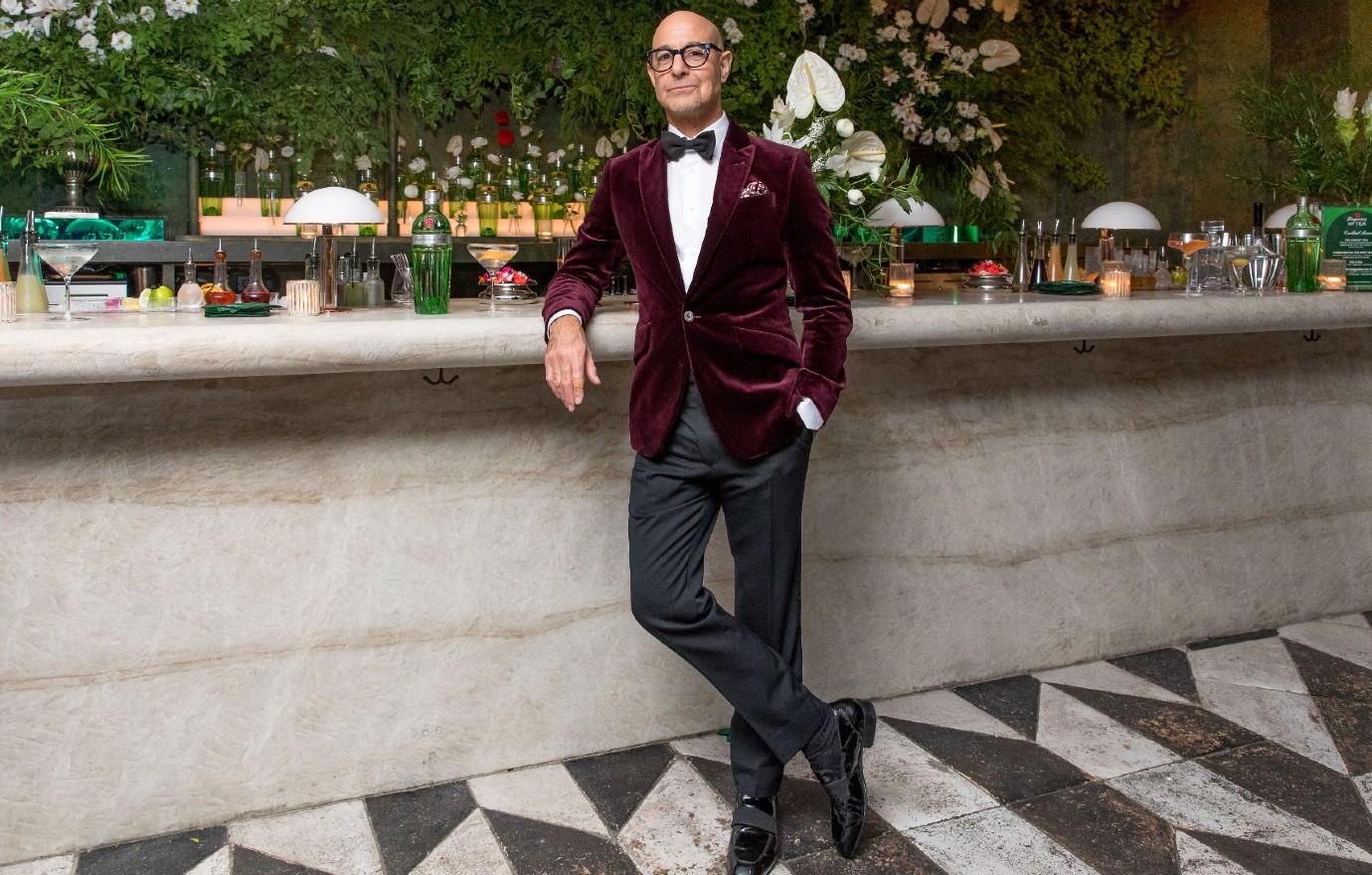 "I like martinis, and I always liked Tanqueray. I did this video on Instagram in the beginning of COVID lockdown, and my wife said, 'Just make a little cocktail!' So, I did. She said, 'I'll put it on your Instagram,' and then I did, and it went sort of crazy," the 61-year-old, who partnered with Tanqueray No. TEN to launch the new "Make it a Martini Night" campaign, exclusively tells Morning Honey. "I always loved making martinis. I had been a bartender many years ago and the clip went everywhere. Then, Tanqueray approached me, and I thought, 'I'd love to do that.' It's an amazing product, and so far, it's been great!"
Article continues below advertisement
The actor believes a martini can "elevate the day for a number of reasons."
"The gesture of making the drink is so beautiful," he shares. "The glassware, the process, and then the taste of it is so good! It's the complete opposite of basically everything we do throughout the day. We're typically at a computer or at the gym, doing whatever job you do, but this is the complete opposite of anything else."
Growing up, Tucci's parents always made drinks and would throw cocktail or dinner parties. "That was in the 1960s and '70s and then cocktail culture kind of disappeared," he notes. "It became more about wine, but now it's back with a vengeance. The fact that people are now making them at home, and there are so many different variations of cocktails now."
When Tucci, who is married to Felicity Blunt, isn't sipping on a drink, he is exploring and traveling the world with his hit show, which premiered in February 2021.
Article continues below advertisement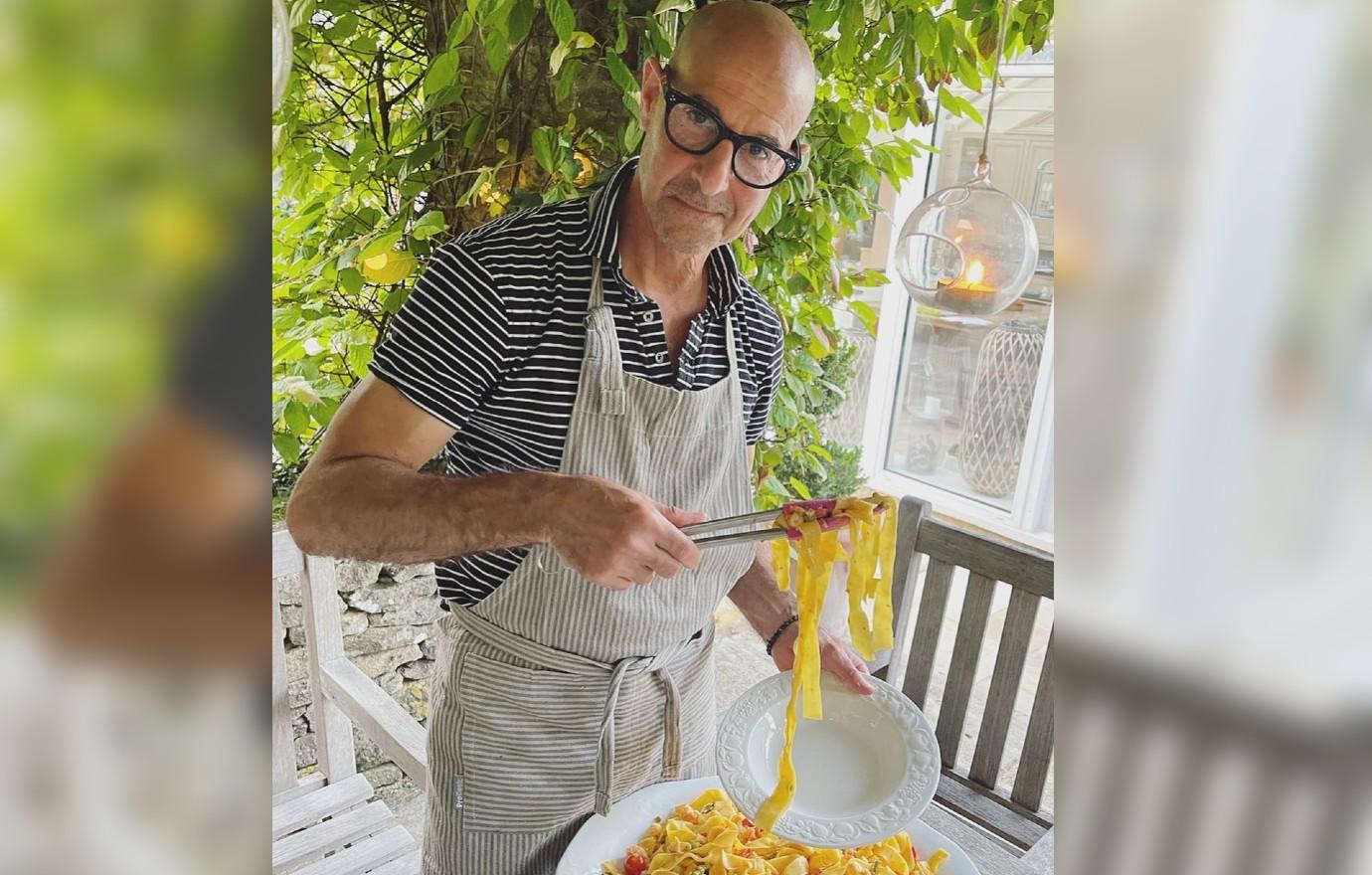 "We just finished filming," Tucci shares of the latest season. "It was wonderful, and it was a long haul. It was harder than I imagined it would be, but I am really happy I did it. It was an idea I had 15 years ago. Four years ago, CNN came to me and said, 'Would you be interested? What kind of show would you want to do?' I gave them three different ideas and this was one of them. Their eyes started to get bigger, so we did it. I have learned so much — not just about Italy but about documentary filmmaking and interviewing people."
Throughout the show, the Hollywood star discovers Italy as well as the history of his own family, but one of the highlights has been visiting a place off the coast of Sicily, where you are 70 miles from Africa. "I ended up there on the sort of cusp of winter and it was incredible," he gushes.
Article continues below advertisement
Tucci says he had no idea the show would take off. "I didn't expect it to have this amount of notoriety and attention," he admits. "And the number of viewers! It's now showing on BBC Two in England, and there's a lot of people watching it. I'm so happy. It makes people feel comfortable. It's a nice way to spend my later years, doing stuff that I really, really love, and to be able to integrate that into your work."
Next season, the New York native will explore England, as it has a lot to offer. "There's seafood, you're so close to France. It's amazing," he says. "The cultural influences are staggering."
For Tucci, getting to see the world has enhanced his life in every way. "Intellectually, aesthetically, emotionally. I lived in Florence when I was a kid. If you want to educate yourself, just travel!"
However, Tucci, who shares two little kids with Blunt, Matteo and Emilia, states he won't be doing the show forever. "I can't keep doing it too long — that would be unfair to them. I want to see them grow," he says.
Article continues below advertisement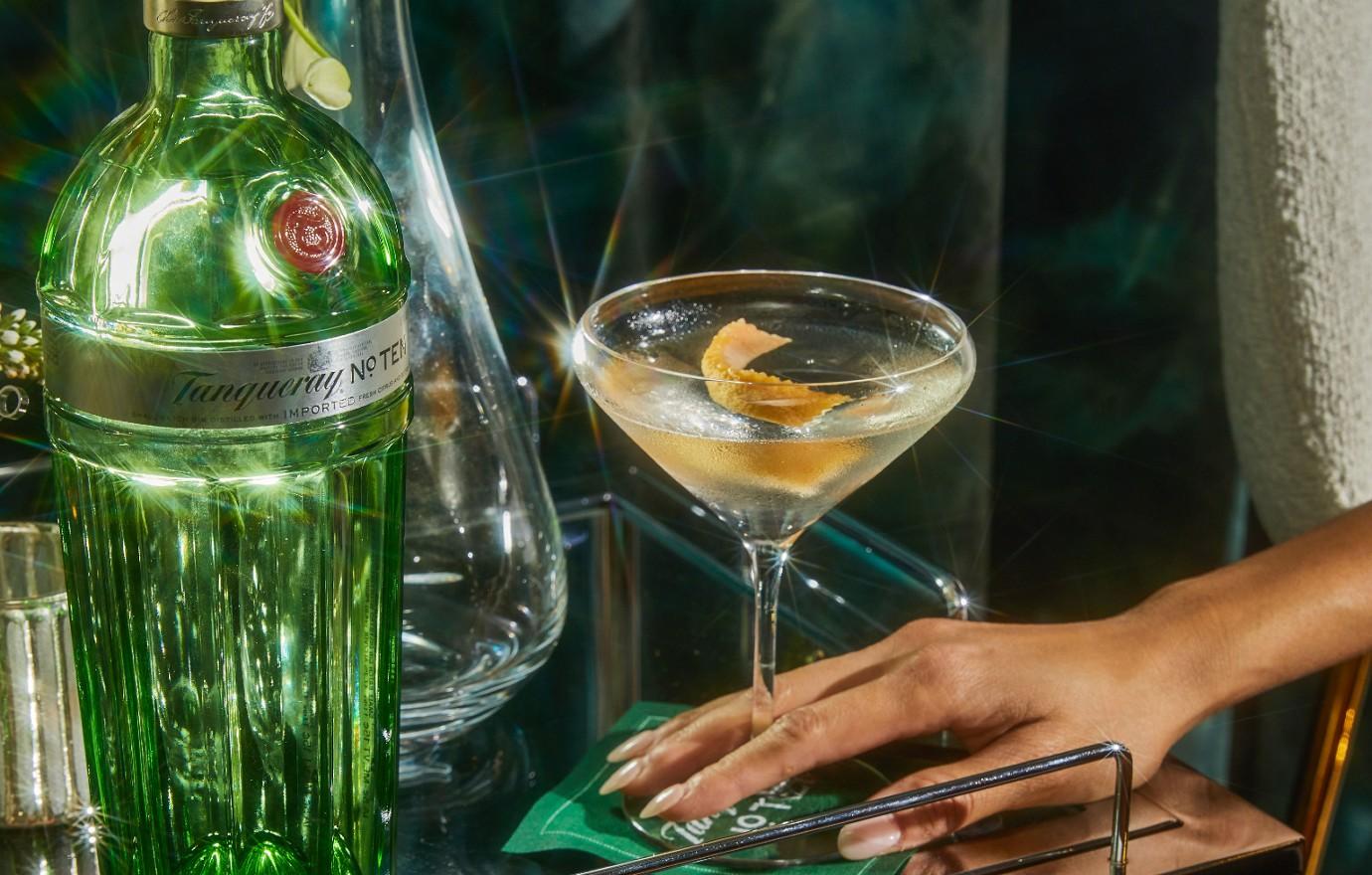 Tucci's new campaign, created by Anomaly New York, debuts with two 15-second films, inviting viewers into the modern, luxurious world of Tanqueray No. TEN and showcasing the magic that unfolds when two timeless partners unite over the world's favorite cocktail.
If you want to create Tucci's martini at home, read the recipe below!
Ingredients:
1.5 oz. Tanqueray No. TEN
0.25 oz. dry vermouth
Garnish with a grapefruit twist
Preparation:
Pour 1.5 oz. Tanqueray No. TEN into a shaker with ice and add .25 oz of dry vermouth.
Stir until perfectly mixed using a bar or teaspoon.
Strain into a chilled martini glass and garnish with a twist of grapefruit peel.