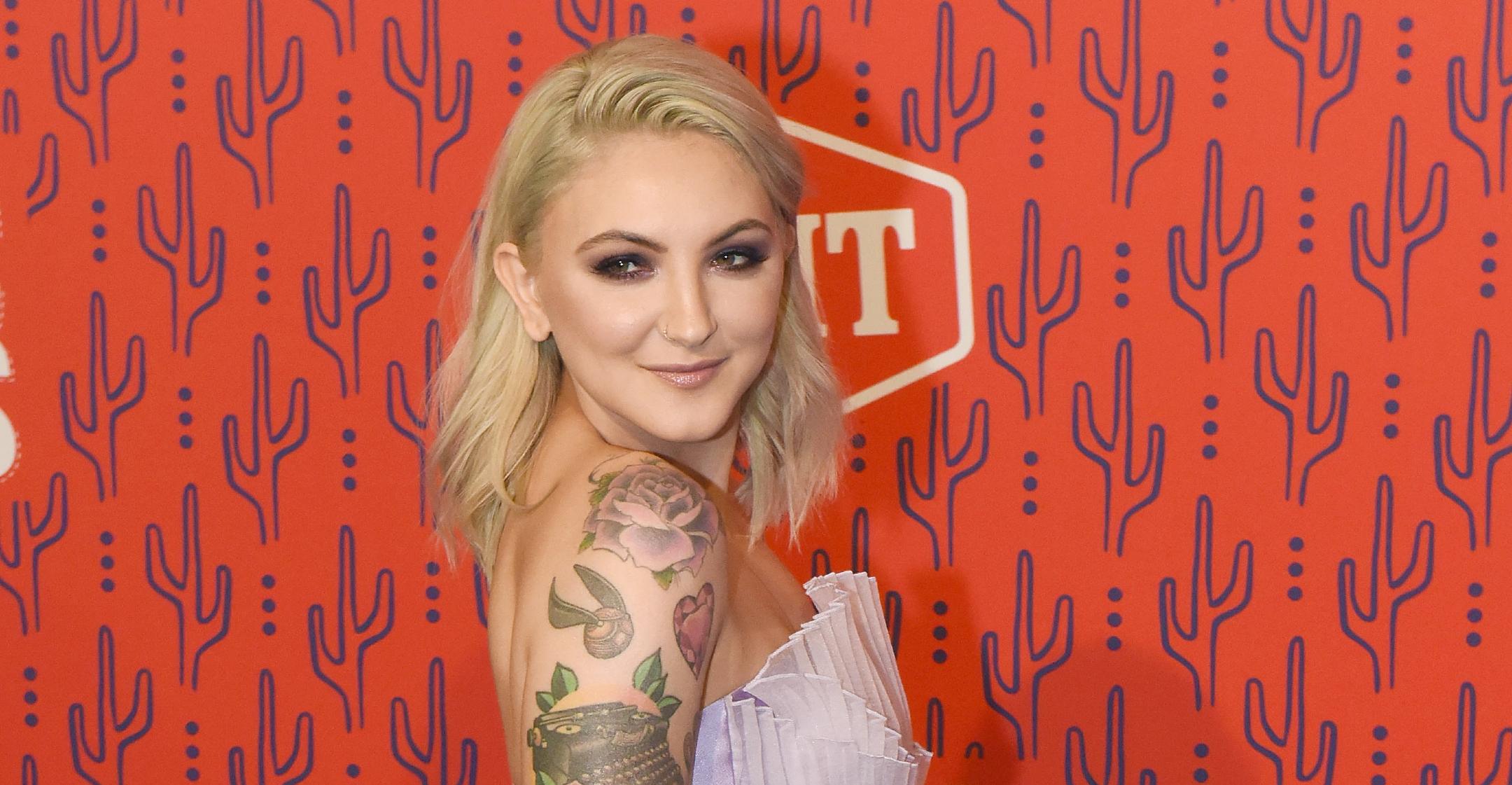 Singer Julia Michaels Shows Off Armpit Hair, Tells Fans To Do Whatever Makes Them 'Happy'
Even if the world was ending, Julia Michaels still wouldn't care what you think of her appearance!
On June 16, the singer-songwriter posted an Instagram selfie that showed off her armpit hair, and though she knew it would rattle some fans, she encouraged everyone to just do whatever their heart desires.
Article continues below advertisement
"People are always going to have something to say about you or your body. They will always try to attack you when you're feeling the most happy or the most yourself you've ever been," she captioned the photo. "To that I say go eat a bag of worms. 😊Thanks for listening and have a good day :)."
Article continues below advertisement
"PRETTIEST ANGEL IN THE WORLD," declared Disney Channel alum Sabrina Carpenter, while fitness guru Alexa Towersey wrote, "YOU girl are amazing, don't ever let anyone tell you otherwise."
"The caption yasss gurl," commented one fan, with another gushing, "You inspire me."
Michaels has never been shy about doing what she wants — she even showed off her unshaven underarms at this year's Grammys.
"Honestly, I'm not shaving my armpits ever again. I don't know why I ever did before," she stated on Twitter. "Social norms can eat an eggplant."
Article continues below advertisement
The "Issues" crooner is just one of the leading ladies in showbiz to take a stand on the subject.
Model Emily Ratajkowski shocked some of her fans when in 2019, she debuted underarm hair while posing for Harper's BAZAAR.
Article continues below advertisement
"On any given day, I tend to like to shave, but sometimes letting my body hair grow out is what makes me feel sexy," she explained. 'If I decide to shave my armpits or grow them out, that's up to me. For me, body hair is another opportunity for women to exercise their ability to choose ― a choice based on how they want to feel and their associations with having or not having body hair."
"There is no right answer, no choice that makes me more or less of a feminist, or even a 'bad feminist,' to borrow from [writer] Roxane Gay," she added. "As long as the decision is my choice, then it's the right choice. Ultimately, the identity and sexuality of an individual is up to them and no one else."