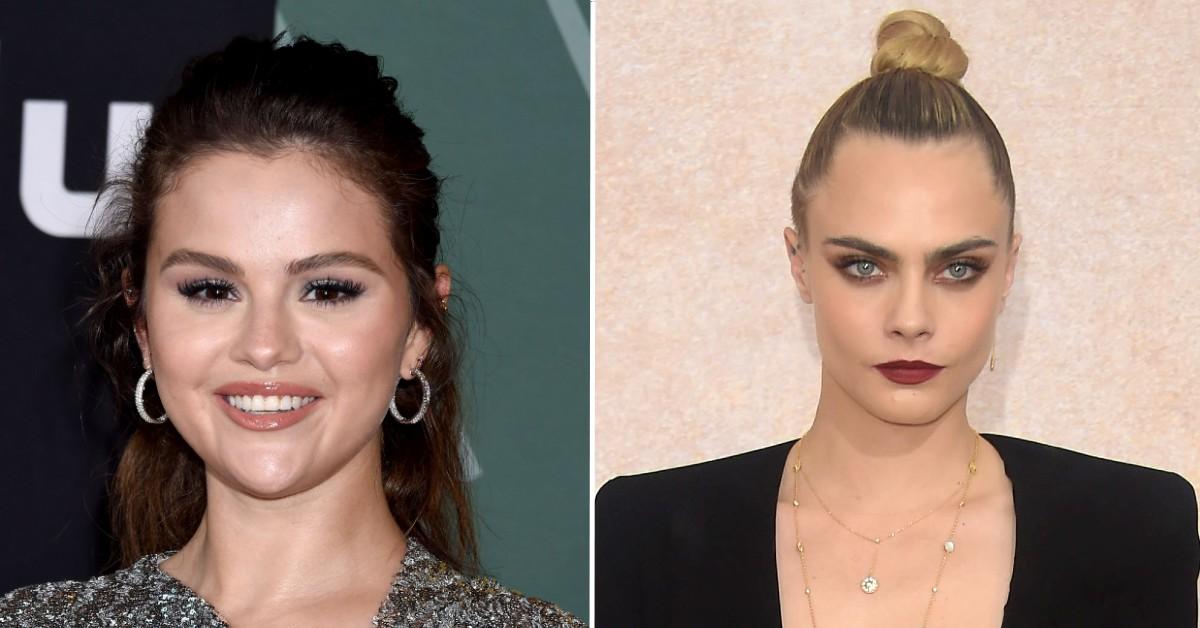 Girl Power! Selena Gomez & Cara Delevingne 'Had A Blast' Working Together On 'Only Murders In The Building'
It's no surprise to hear that Selena Gomez is always in a good mood while filming Only Murders in the Building alongside comedic legends Steve Martin and Martin Short, but she was over the moon when she found out good pal Cara Delevingne would be joining the cast for season 2!
"I've known her for so many years, it was honestly like working with a childhood friend, and I just enjoyed it," the singer-actress shared with Entertainment Tonight. "She's hilarious. I think she did so great this season, and adds to the show completely, so, I had a blast."
Article continues below advertisement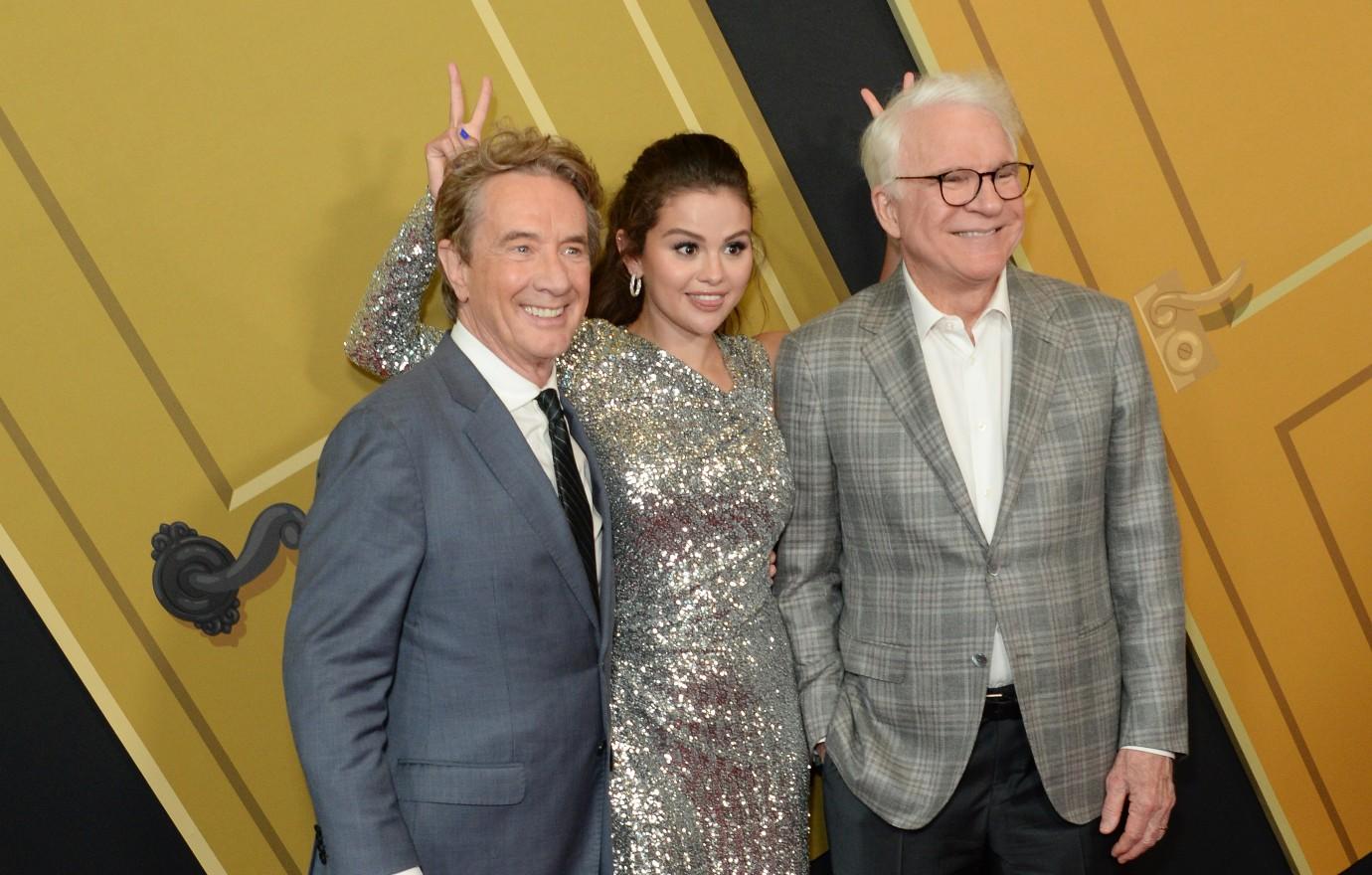 The British model plays Alice, an art guru who reaches out to Gomez's artistic Mabel. Not long after the characters' first get together, the two share a steamy kiss, which Delevingne insisted wasn't actually awkward at all.
"It was just fun. Would anyone in the world not like to kiss Selena? It was just hysterical," she told E! News. "It's just one of those things, especially when you know someone so well, it's the comfortability and you kind of have fun with it."
Article continues below advertisement
"We never get to see each other as much because we're so busy. So to be able to spend that much time with her, and also to be able to work with her, she's just such an incredible person to work with whether I know her or not," continued the Paper Towns lead. "She is brilliant, like one of my favorite actors I've ever worked with."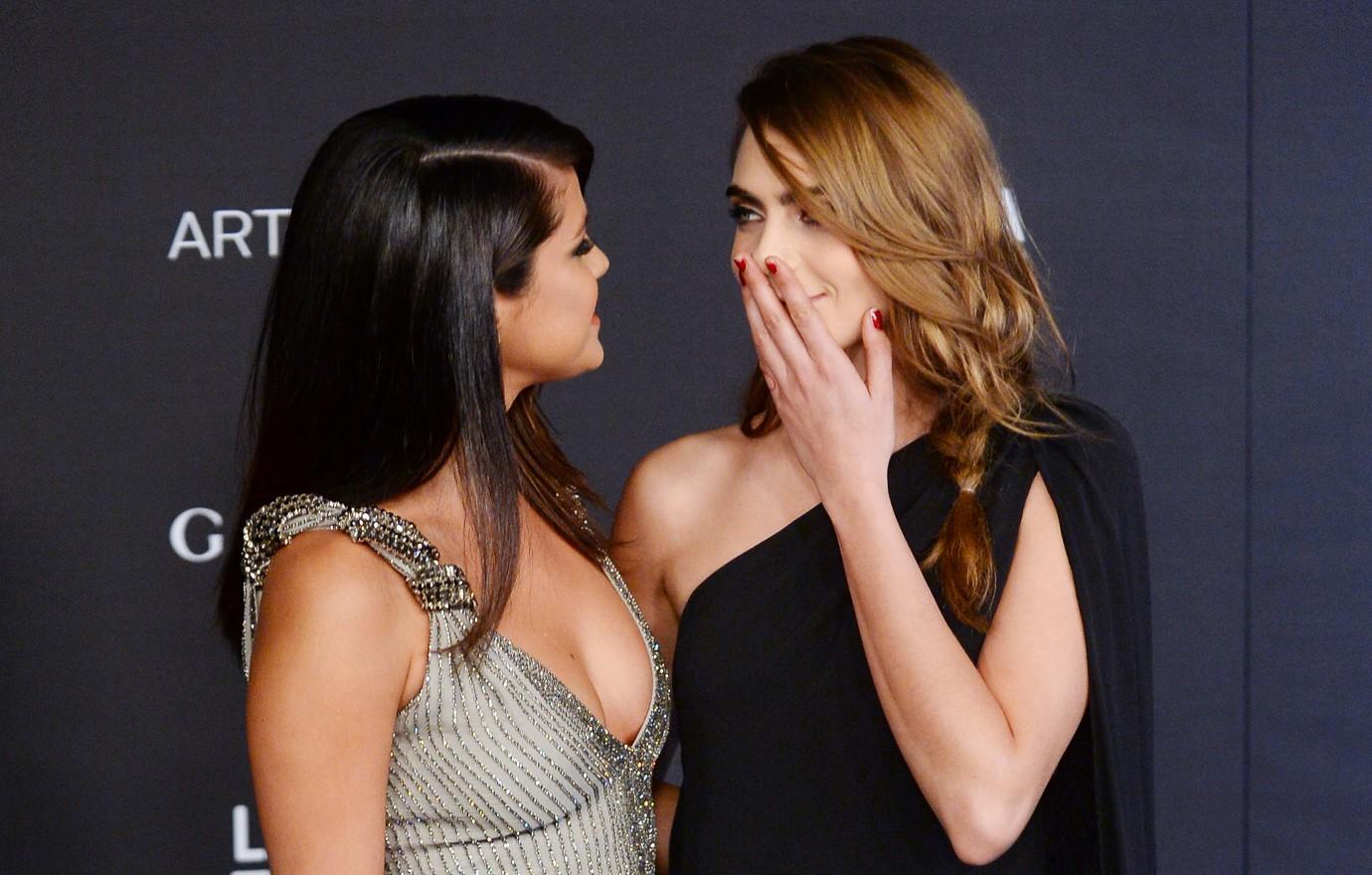 The Victoria's Secret stunner previously admitted she almost cried happy tears when she was offered the role on the hit Hulu mystery comedy, especially since she's a member of the LGBTQ+ community herself (in 2020, she came out as pansexual).
"For me to be able to get to play a queer role meant so much to me, and [Selena] knew that," she gushed. "To represent that was really exciting."
The streaming service dropped two episodes when season 2 premiered on Tuesday, June 28, but looking to the future, would Gomez want to return for another season? "Hopefully," she spilled to ET. "I do."