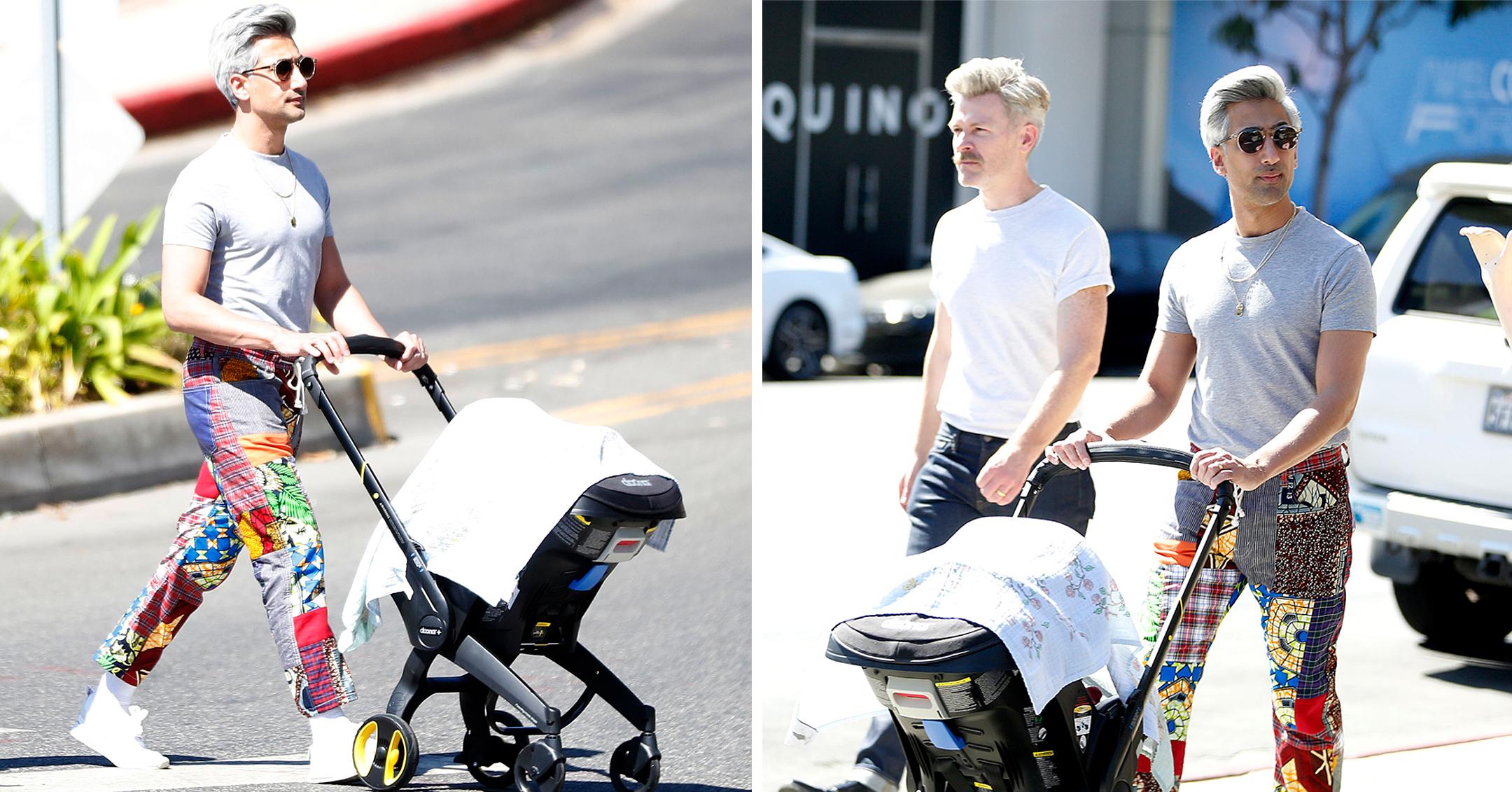 Party Of Three! 'Queer Eye' Star Tan France & His Husband Go For A Stroll With 2-Month-Old Son Ismail: Photos
Baby's day out! On September 30, fashion guru Tan France and husband Rob were spotted taking a walk in West Hollywood, Calif. And while the Queer Eye star's colorful patchwork pants definitely caught everyone's eye, the pair's best accessory was the stroller they pushed around, where 2-month-old son Ismail resided.
Check out the photos below.
Article continues below advertisement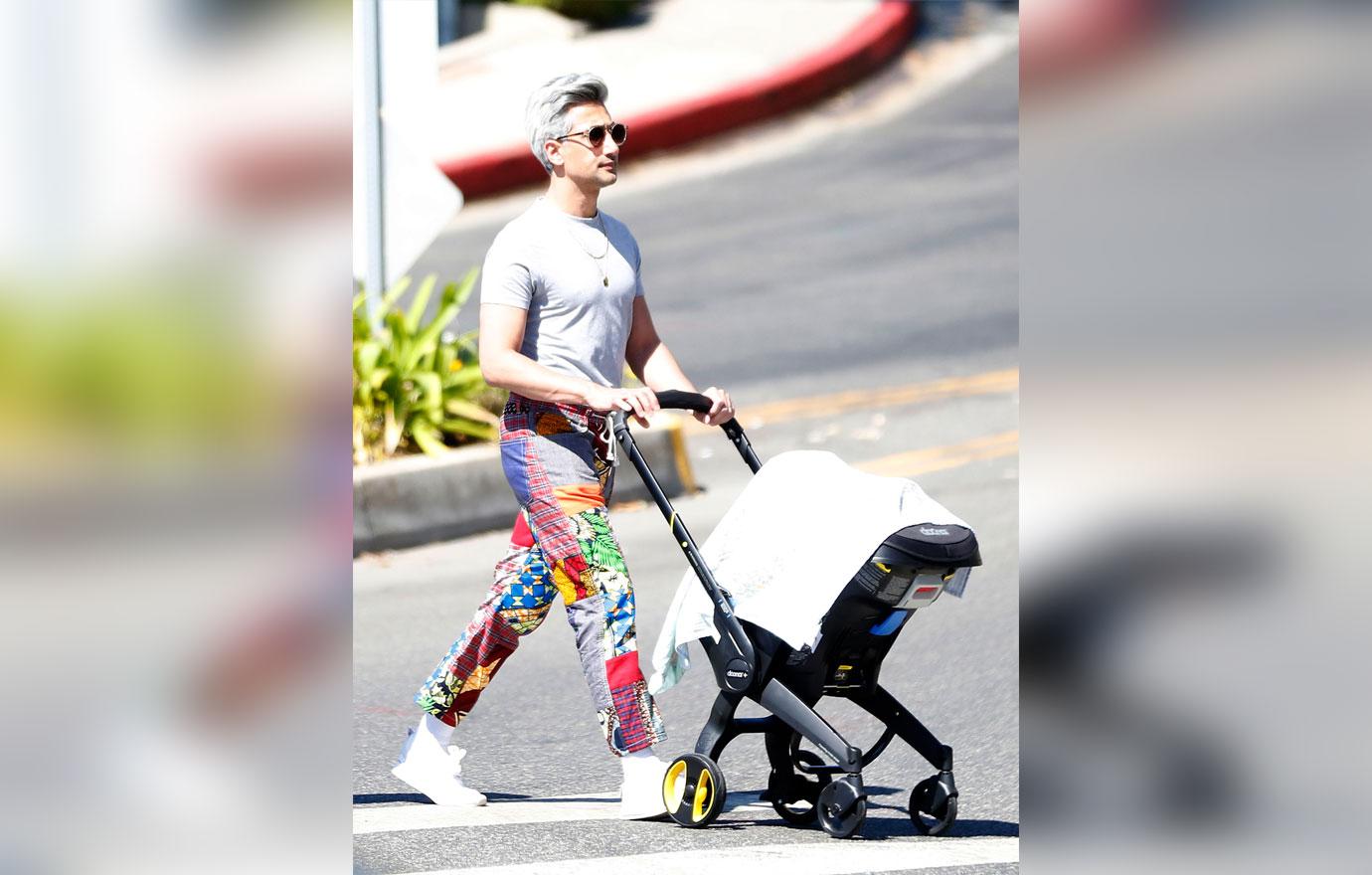 France and his husband welcomed their first child in July via surrogate, with the former sharing details as to how they chose the right woman.
"[She] was a perfect match for what we wanted our child to be, and what we want for our future and their future," he shared with PEOPLE before the birth. "The person that we have carrying our baby is somebody that is wonderful, and we know that she will take care of our baby beautifully. We see it as, kind of, she's a nanny for our baby before our baby is born, and she's incredible."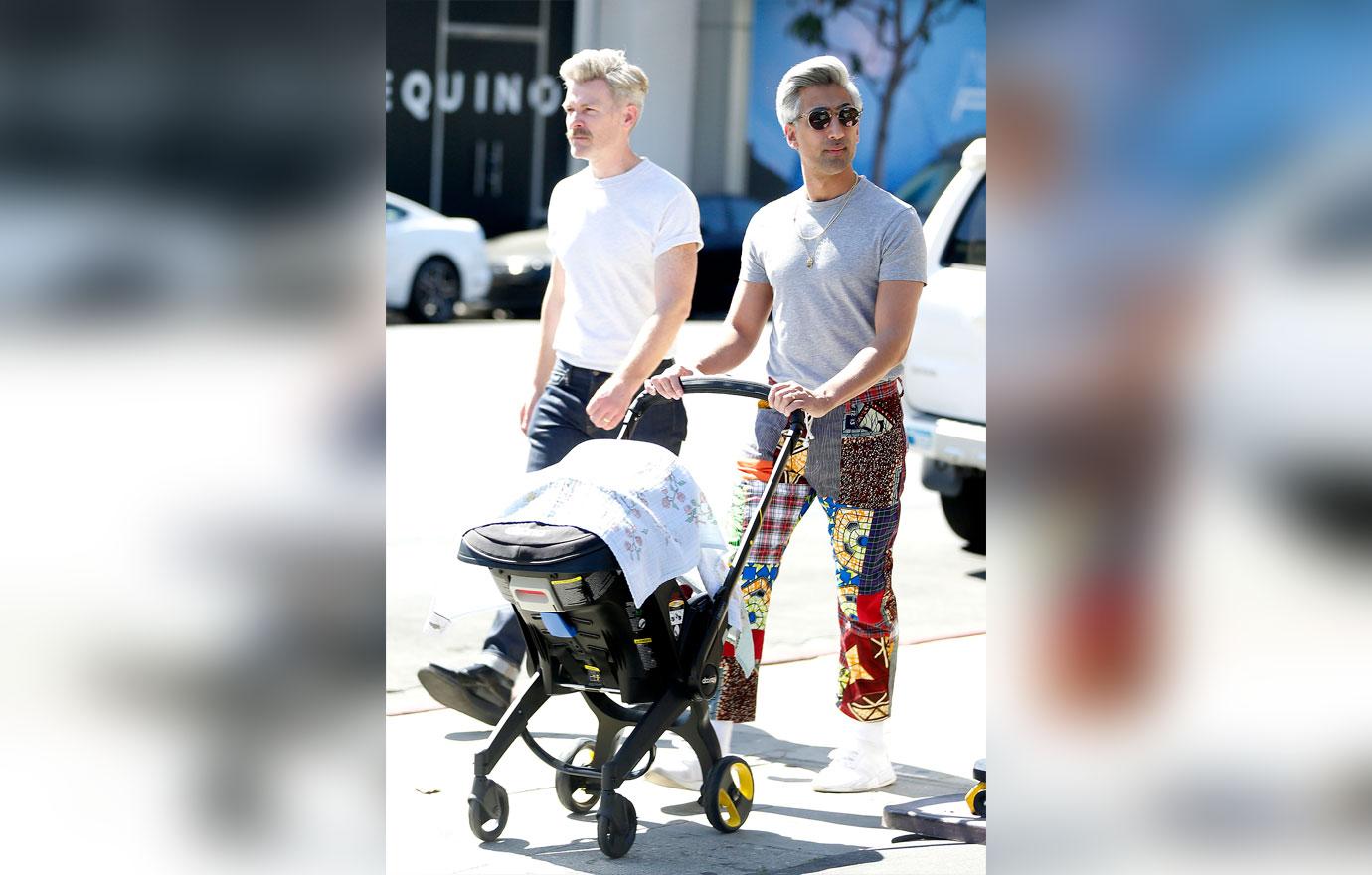 Equally as "complicated" for the couple was choosing a sperm donor.
"We really wanted to make sure that the person that we were working with was kind and was going to have the kind of traits that we were looking for in the world [and] that we look for in each other," explained the Netflix star.
Article continues below advertisement
When it came to choosing a name, "I've always known," France admitted. "When I met my husband on one of the very first dates, I said, 'Do you want kids?' And he was like 'Yeah, one day I do'... And I was like, 'I also know what I want to call my children.'"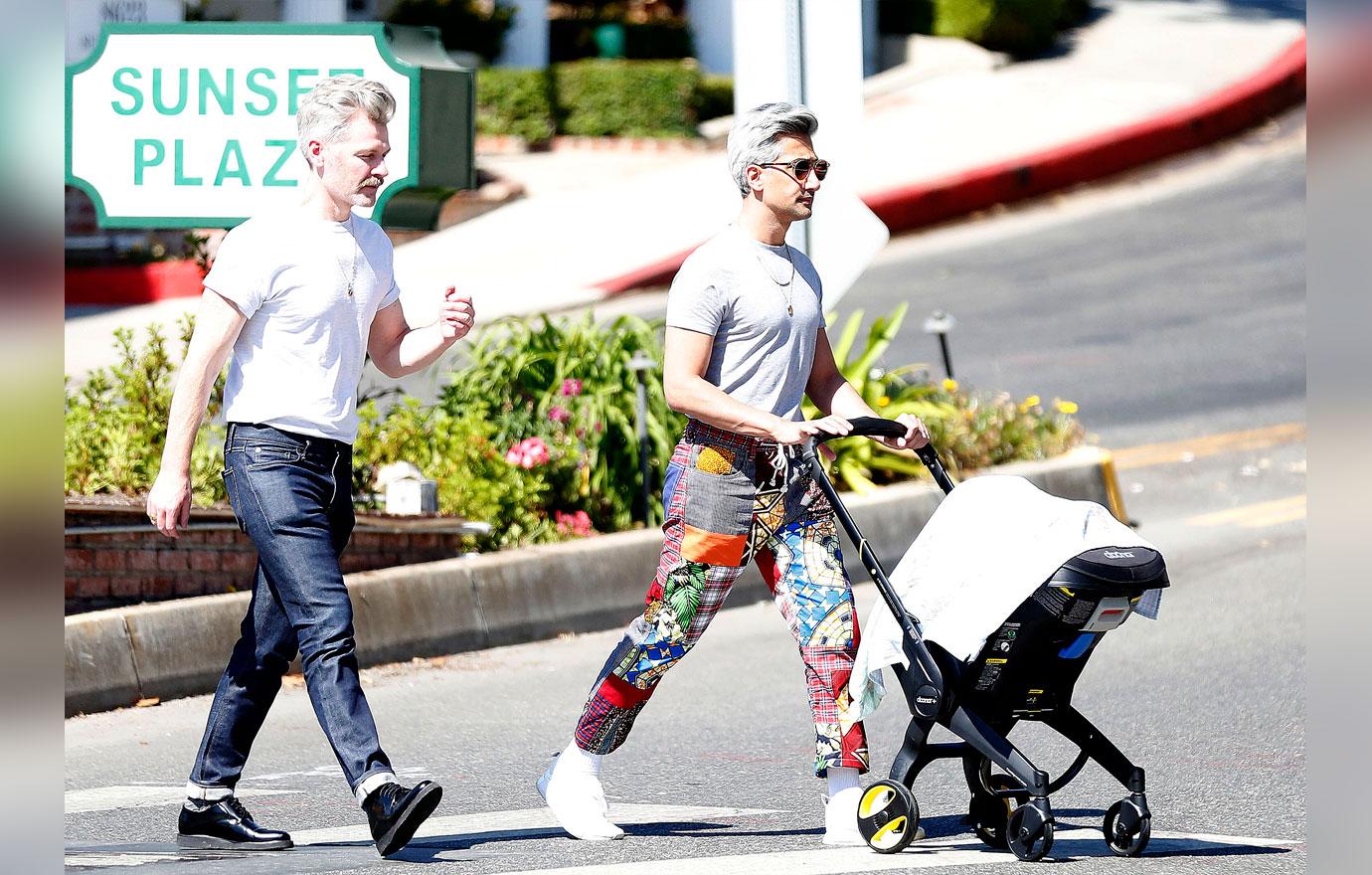 Welcoming their first child during the pandemic actually turned out to be a blessing for the duo.
"There wasn't a time [before the pandemic] when I could have taken weeks and weeks off to go through this difficult process," France noted. "Last year, we were in a position to be able to do so and we couldn't be more grateful for it."
Two days prior to their outing, the designer posted a photo that showed him and his son taking a walk in the California hills. "Showed the babe around our forever-neighborhood. He approves," he captioned the post.