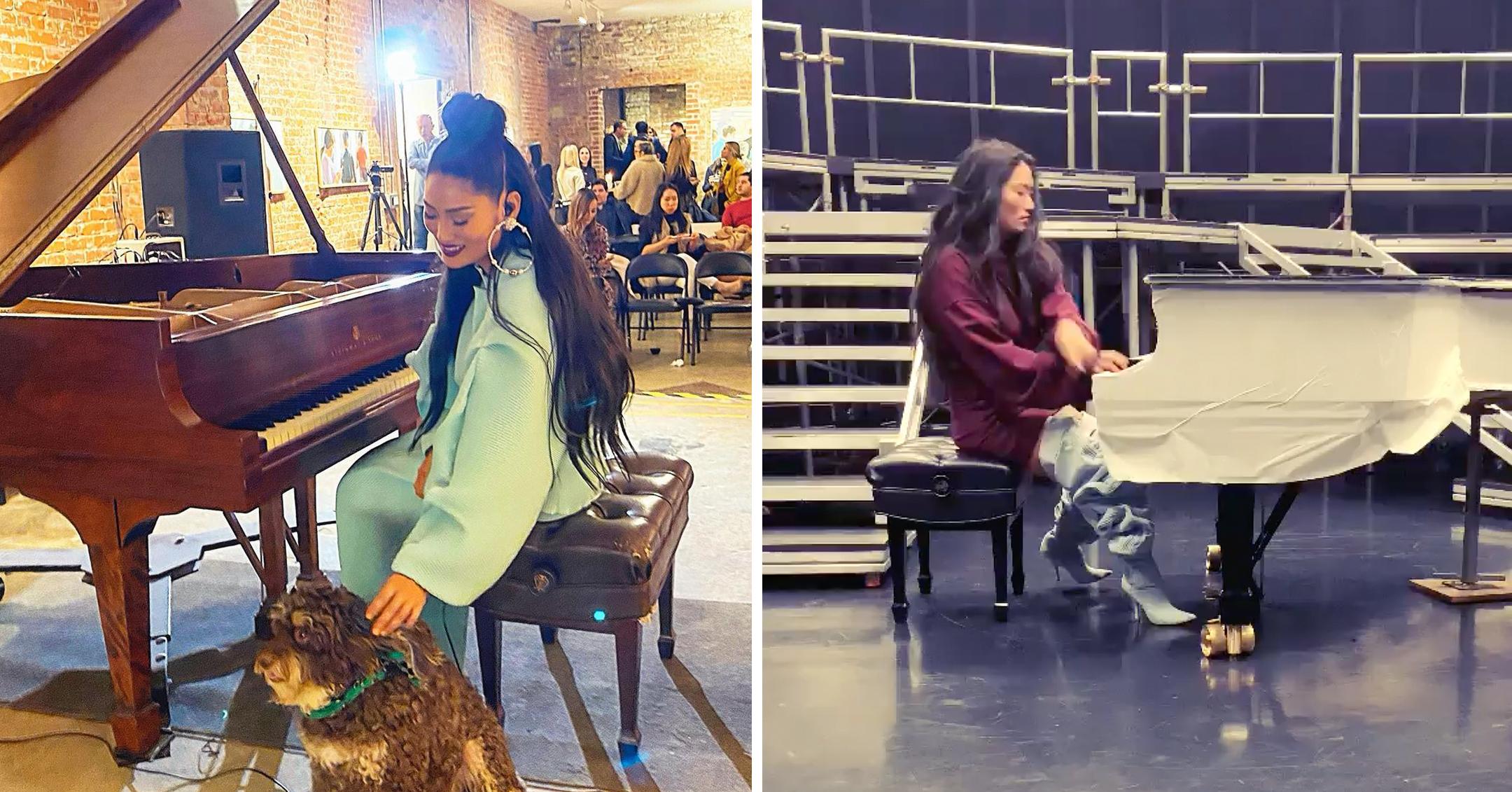 Exclusive: Pianist Chloe Flower Takes 'Pride In Being A Role Model For Women Looking To Break Into The Music Industry'
It's safe to say that Chloe Flower's career has exploded in the past few years. From performing with Cardi B at the Grammy Awards — she calls it a "pinch-me moment" — in 2019 to releasing a self-titled album this year, the pianist is just getting started.
Article continues below advertisement
"It feels surreal to be recognized as one of the most well-known pianists out there. I'm so grateful that my approach to music, what I call 'Popsical' or pop-classical, has opened up classical music to such a diverse audience and opened people up to instrumentals. Whether I'm composing my own scores or collaborating with a hip-hop artist, being able to re-image the boundaries of classical music is really fulfilling for me," the brunette beauty exclusively tells Morning Honey while talking about her partnership with Glenmorangie Whisky.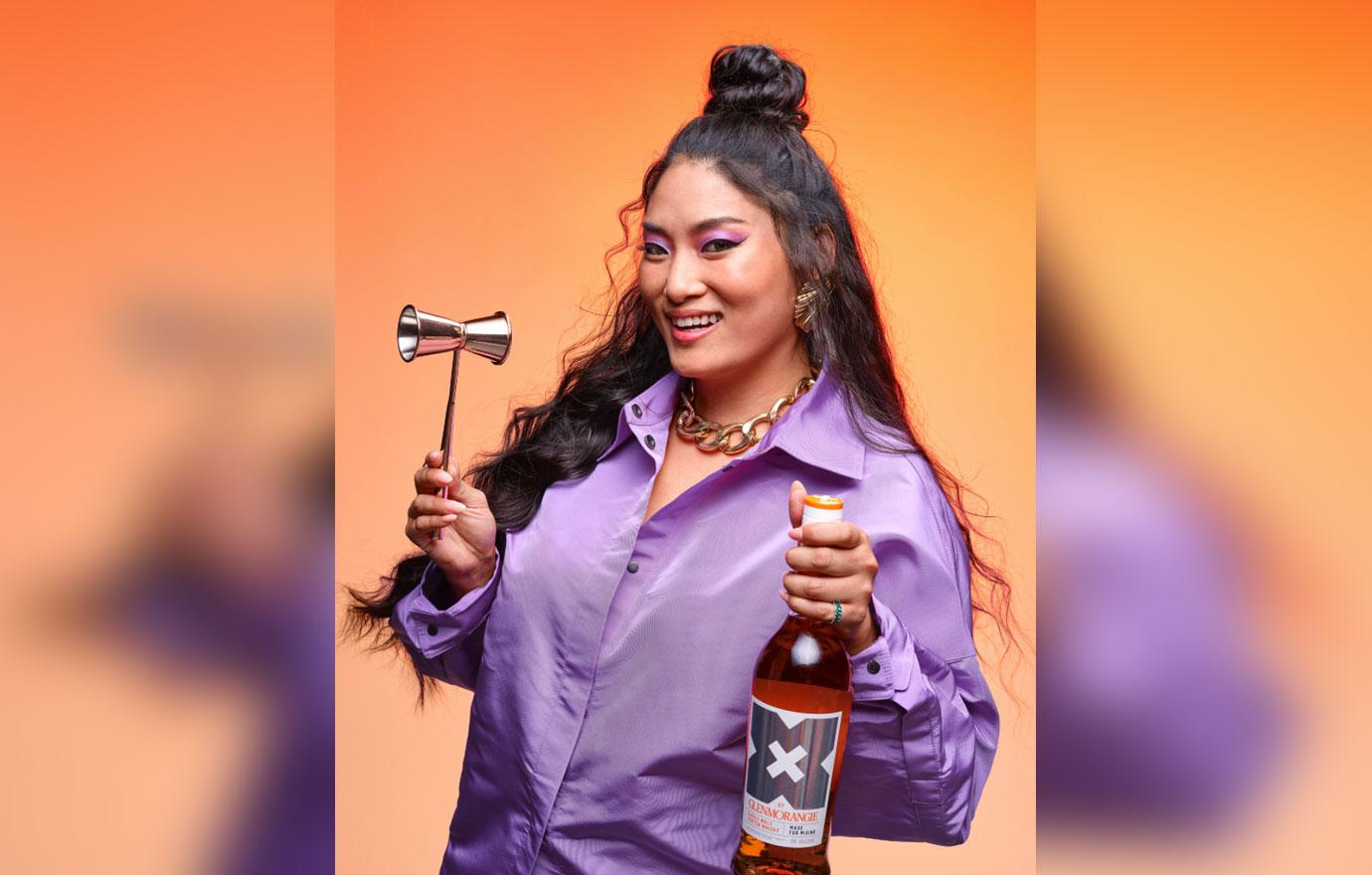 Article continues below advertisement
Of course, there are many perks that come with the job, but Flower is just excited to show others that they too can make pursue their passion.
"It's hard to pinpoint one thing, but having the opportunity to collaborate with some of the biggest names in the music business, from trap to hip-hop to pop, is definitely a highlight of my career," she notes. "Also, I take pride in being a role model for women, especially women of color, looking to break into the music industry. We're underrepresented in music, ​​but when you see women producers, writers, composers that are out there, it gives you that confidence that you can do that, too."
Article continues below advertisement
"I hope that I inspire people by being authentically myself and illustrating that you don't have to confine to any boundaries or fit any mold to achieve your dreams," she adds.
Article continues below advertisement
As for what is next on Flower's to-do list, she hopes to work with Ariana Grande.
"I respect her so much as an artist — she is so involved in the recording and producing process on top of having one of the best voices in the game! I would love to record a huge ballad with her!" she says.
Article continues below advertisement
In the meantime, the musical artist is excited to work with Glenmorangie, who reached out to her about their latest collab.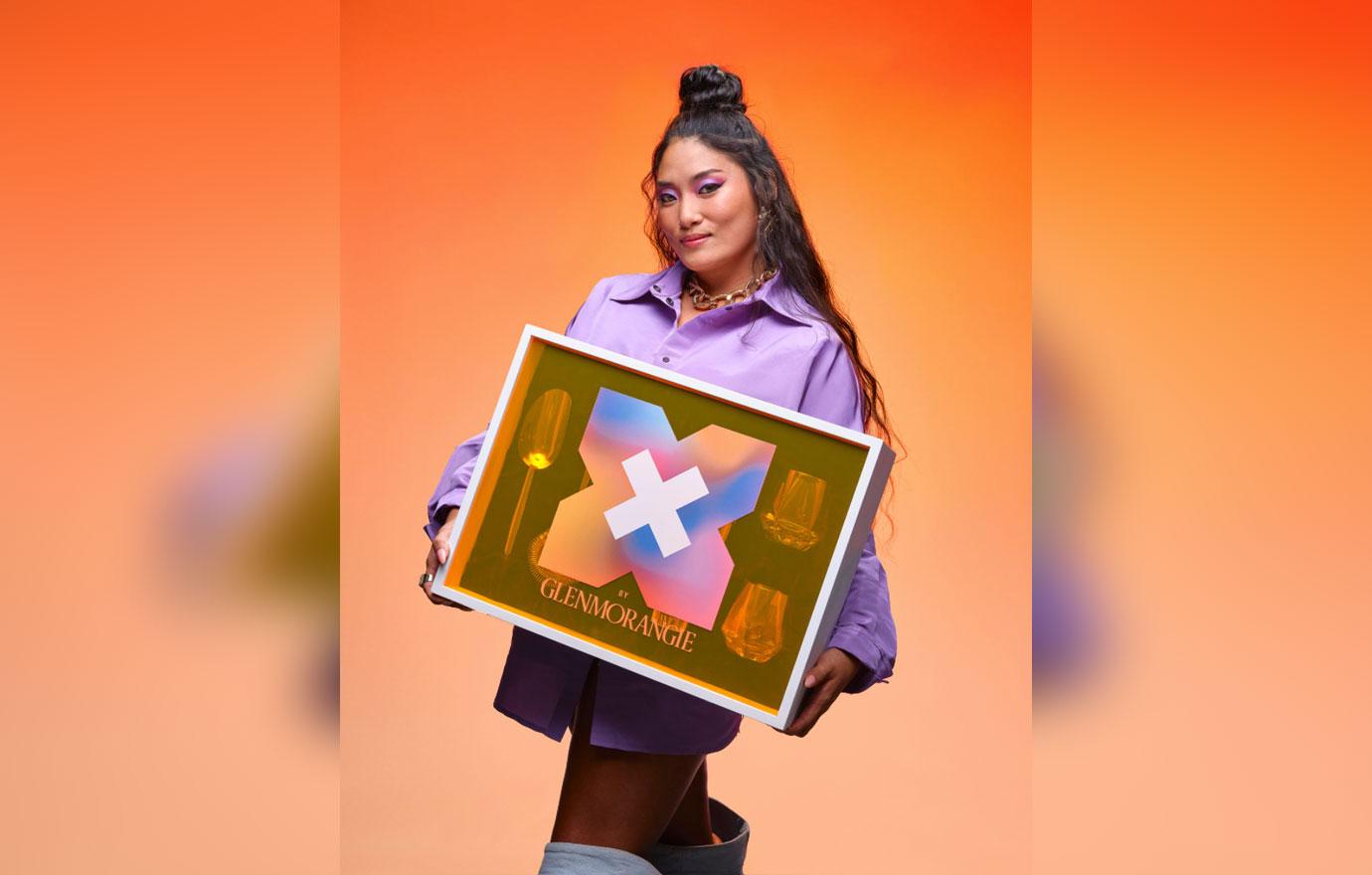 Article continues below advertisement
The new whisky — X by Glenmorangie — "is a single malt specifically made to mix. The partnership is all about celebrating mixing, experimentation, and collaboration, and that just aligned so perfectly with who I am and how I approach my music," she explains. "I'm one of four Glenmorangie 'Mix Makers,' along with Brandon Blackwood, Alani Figueroa and Tone Stith — and together we're sharing all the ways and occasions you can enjoy this new single malt."
She continues, "We're not all one-dimensional, so it's time we have a versatile, quality whisky to fit the occasion, whatever that might be! For some added inspiration, we designed a collaborative Mix Maker barware kit that was available exclusively on NTWRK, and I crafted my own signature cocktail, the X Colada. If you're also a coconut lover, you need to try the X Colada, and don't let anyone tell you coconut and whisky don't belong together. It's been a great experience working with other creatives from different industries on this launch and welcoming more people than ever into the wonderful world of whisky!"