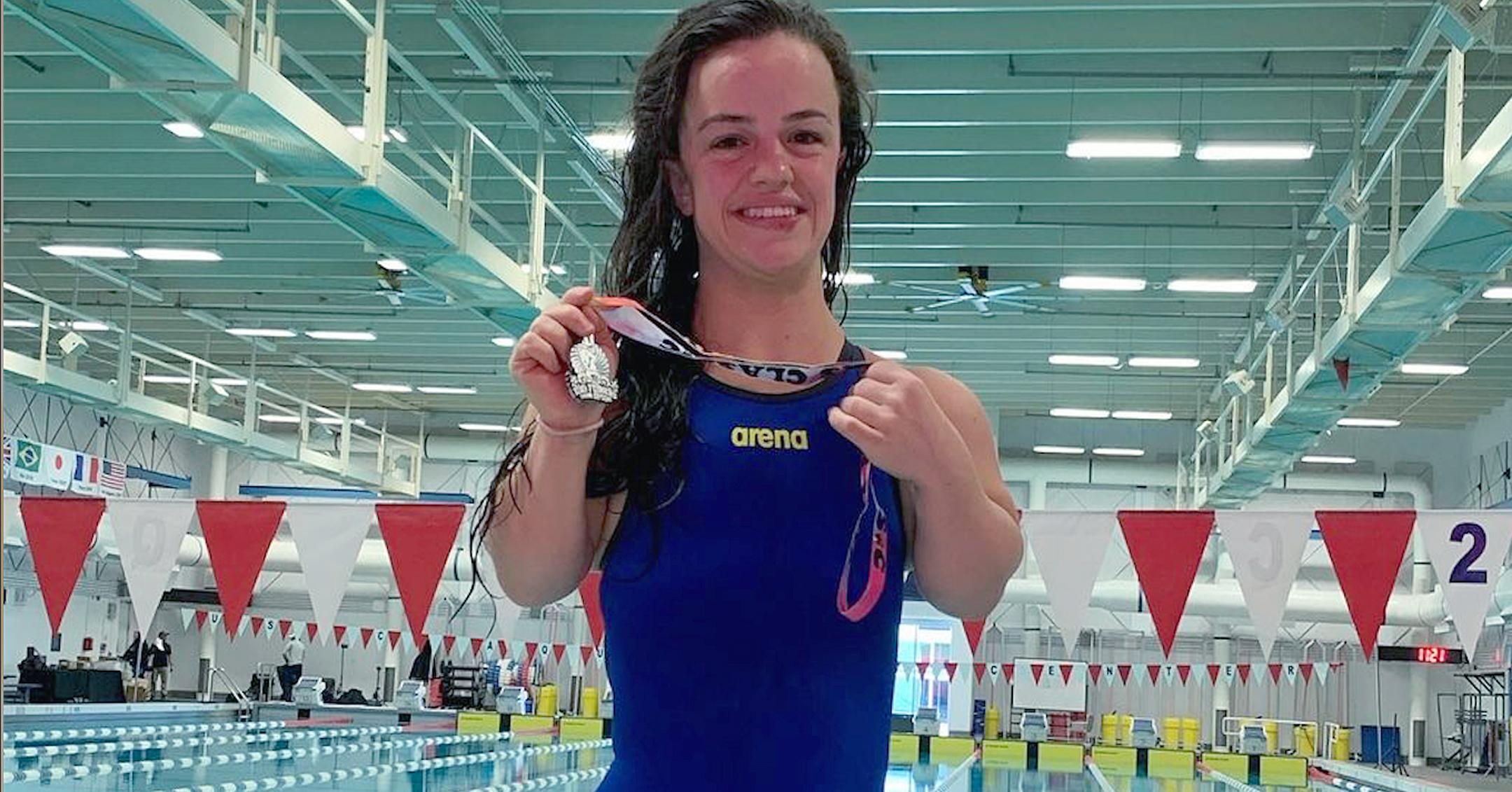 Her Final Bow! Paralympic Swimmer Sophia Herzog Reveals Why She Feels 'Ready' To Retire After The Tokyo Games
Article continues below advertisement
But this year's competition is particularly special for the athlete, as she decided it will be her last competition.

The star, who was born with dwarfism, originally planned to retire after the 2016 Rio Olympics, but after she nabbed a silver medal, "I thought, you know, why not?" she reasoned.
"I think ... I'm ready. I've done this for 12 years. I've sacrificed a college experience. I did my college online. I haven't really ever had an actual, real job," Herzog noted to PEOPLE of why she's leaving the sport. "There's a part of me that's ready to be 24 and I just want to be proud, you know, when I go out, of whatever I do in Tokyo."
Article continues below advertisement
At the moment, she's utilizing her free time to help others, as she and seven other athletes participated in the new Heart of a Champion program, where "Olympic and Paralympic athletes share their stories of courage and perseverance."
Each star focuses on a different topic and shares "engaging lessons with corresponding activities" for students to take part in.
Article continues below advertisement
Herzog's program is focused on diversity.
"Being able to connect with kids and show how I have diversity in my life, it's a really good thing," she told PEOPLE. "Diversity strengthens your family, your classroom, your team, whatever you may be in."
Article continues below advertisement
"Diversity strengthens you and it highlights different perspectives. I think about the Paralympic team, with other athletes that come from different disabilities, different stories, different experiences, and, you know, we're one of the strongest teams in the world — and I think that has a lot to do with it."
Other topics covered during the series are perseverance, goal setting, community, feedback, teamwork, courage and focus.
"I love celebrating what makes us special and unique," she told students in her video, after stating that she's "only dwarf on the United States of America's" swimming team. "Diversity is having different perspectives and bringing different skillsets to the table, which in turn, makes us stronger together."