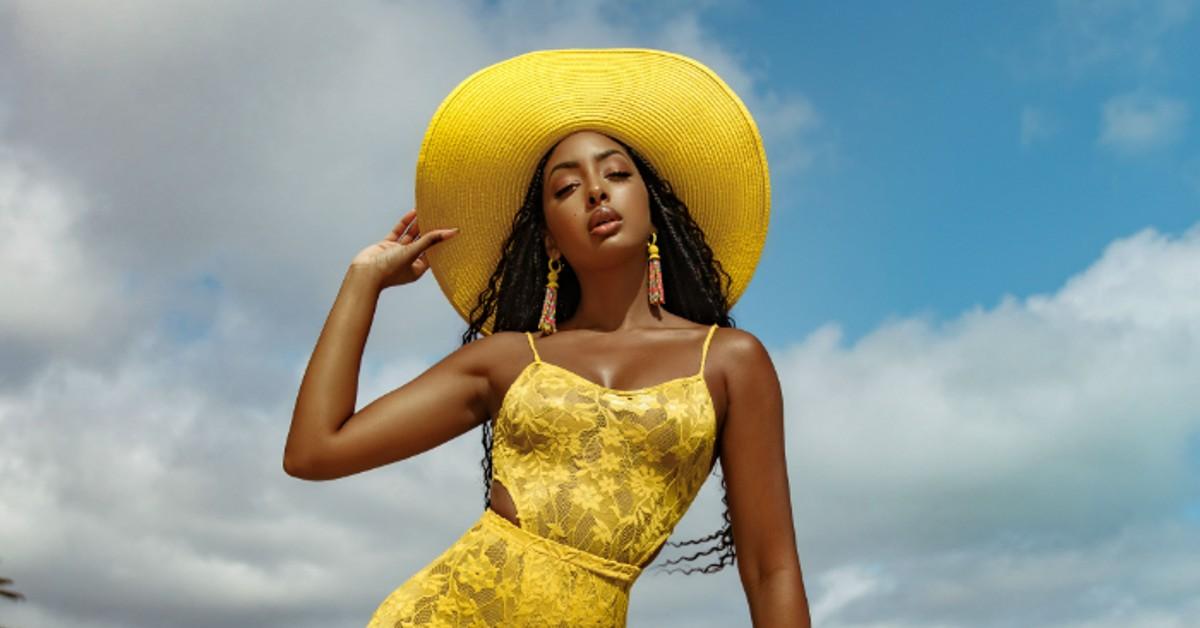 Exclusive: Businesswoman & Model Olay Noel Hopes To 'Help The Next Young Girl To Follow Her Dream': 'It's A Beautiful Feeling'
Olay Noel has a stacked resume — she is not only a fashion model and singer, but she is also a successful entrepreneur after she started her brand MIANIK in 2016. The brunette beauty's mission is to bring the latest ethnically inspired styles to anyone's wardrobe, while still remaining timeless.
Article continues below advertisement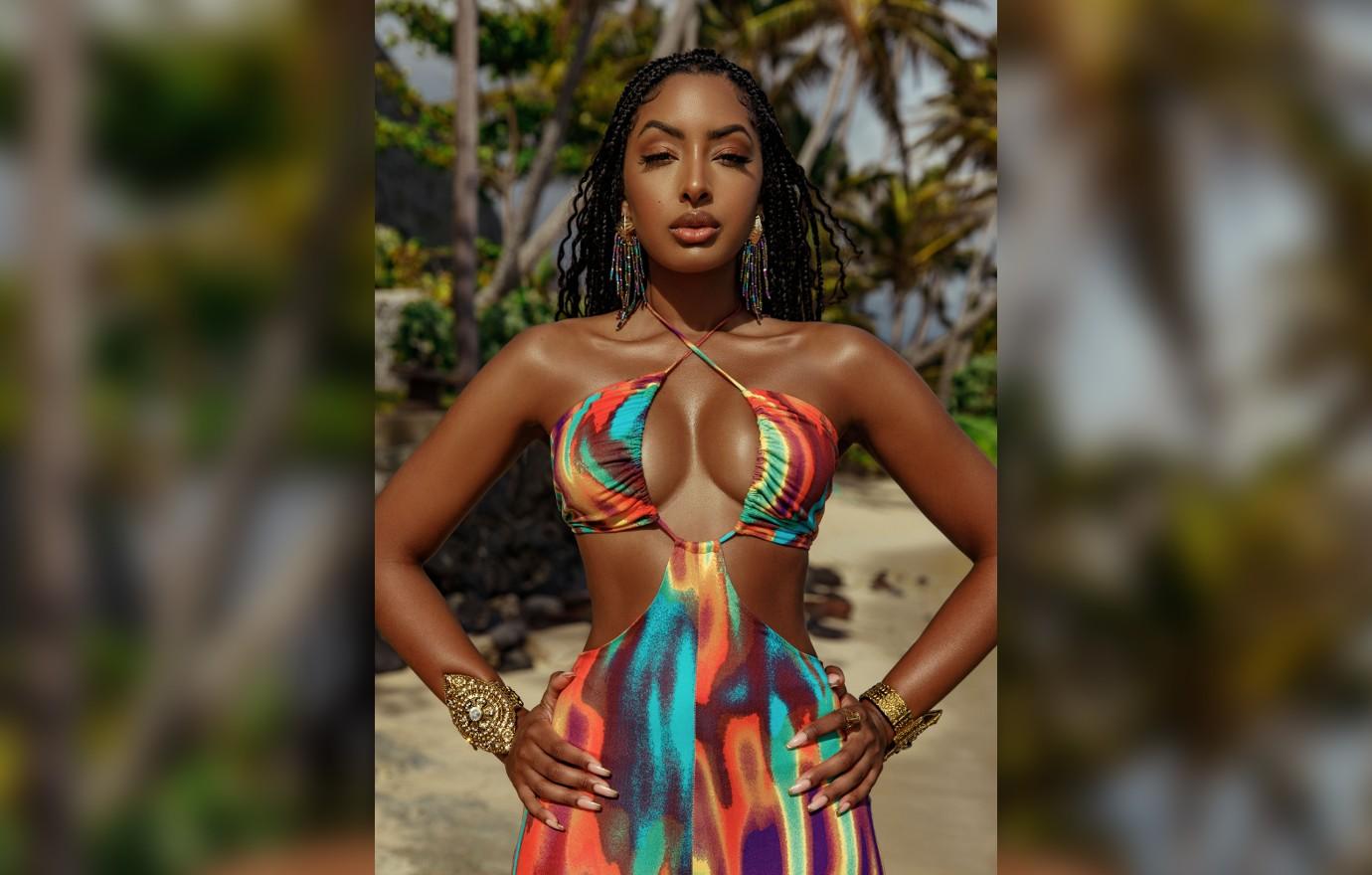 "I started it while I was in a singing group. I was looking for more money, and I was pursuing my music career. I've always been obsessed with jewelry — especially my mom's jewelry when I was a little. I would go into her stuff and steal it, and then she would give us a special gift on our significant birthdays," the businesswoman exclusively tells Morning Honey of how the endeavor began. "My mom would gift us a ring or bracelet, and jewelry has always been symbolic to me. I started off doing accessories first — I made chokers and then I did different African prints. I really wanted to highlight women of color. I wanted to create a brand that was catered to women like myself since I'm Guyanese. I fused my African and Indian heritage together, and as of 2020, I expanded into women's wear."
These days, the brand is doing better than ever, and Noel is grateful when she receives such positive comments or reviews. "It really is a beautiful feeling. I never get tired of it. It never gets old whenever I see someone wearing a shirt or an earring. Whether I created it or picked it out, it's a beautiful feeling and seeing that they're happy is the whole point. As long as that is done, I'm happy," she gushes.
Article continues below advertisement
From a young age, the model "always wanted to be an entrepreneur."
"My dad is a businessman," she says. "I wanted to make leather book bags, and at one point, I wanted to make chapstick. I was experimenting with things. I got a little more seasoned and did a little more research, and I was like, 'I'll start off with accessories.' This is something that I loved and always loved. It's easier to start off small because I didn't have a lot of space to hold inventory, so the jewelry was the most practical solution. I had it in my room — one plastic drawer, and I was adding it to little by little, and now I have bins and racks and racks of clothing and wall of jewelry. It's a bit of a mess, but I'm happy to see that it's growing."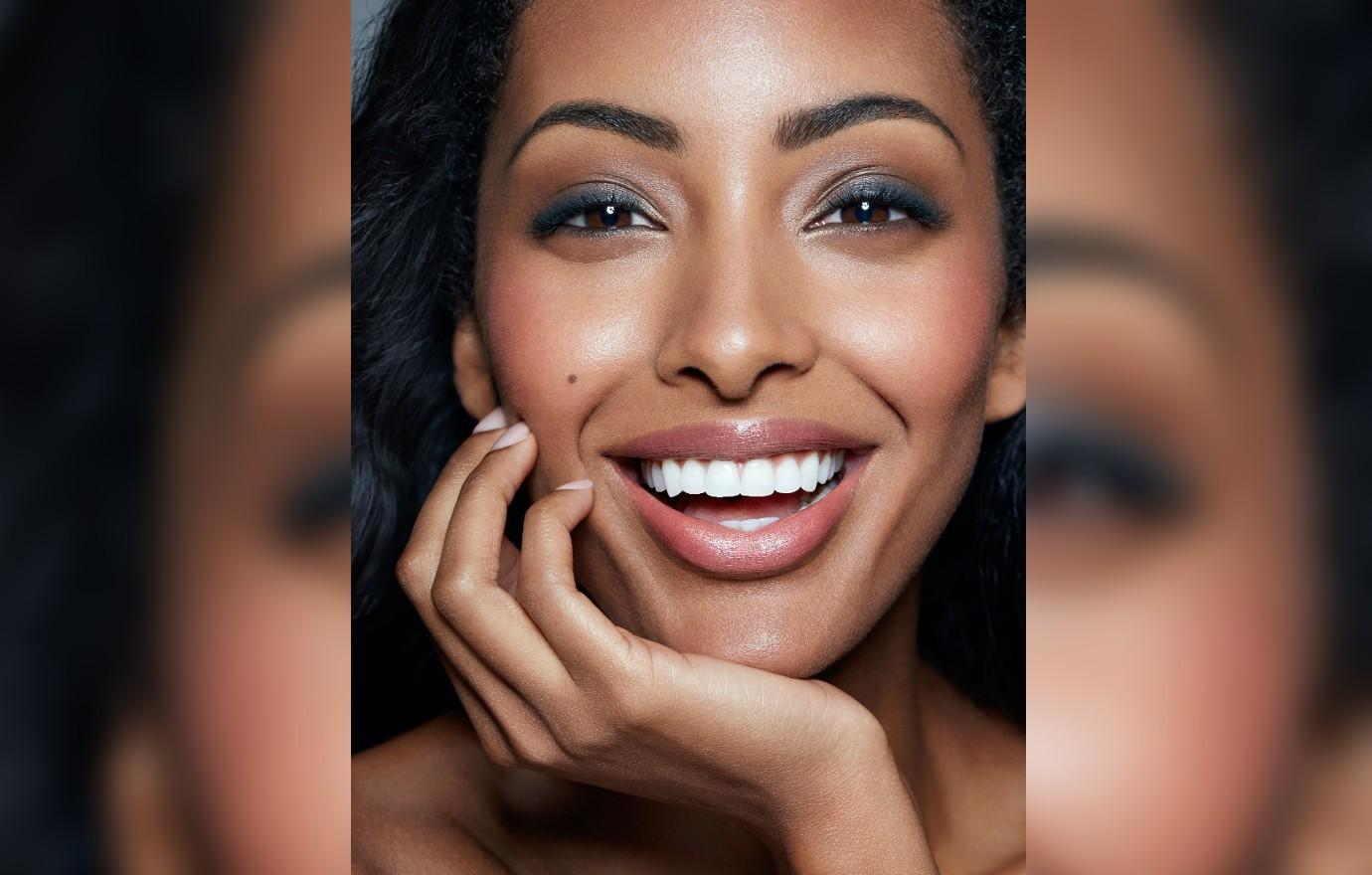 Article continues below advertisement
Noel has plenty of women she looks up to, and she admits that if it weren't for them, things would look different.
"The women who have come before me have inspired me to follow my dreams," she says. "That representation is so critical — and we say that, but we don't necessarily see it, but it's so vital. If I didn't see the Beyoncé's of the world, I wouldn't have imagined myself in my shoes now or even gone down this path. I didn't think it was possible when I didn't see myself. I'm blessed and honored to be able to follow my dreams so I can be in a position to help the next young girl like myself."
Though Noel — who shares her favorite products, including the Africa Hoop Earrings and the Royal Vintage Bag — may have her hands full, she isn't stopping anytime soon. "I'm always inspired by new things — new fashions, new jewelry," she notes. "I like to travel and see different cultures and I get inspiration from that."
"I wouldn't never known my life would be like this five or 10 years ago, but I love it," she gushes. "In 10 years from now, it's going to be even bigger than I could ever imagine. I'm excited to be able to pursue my dreams and do what I love every day. It's really an honor."
"The whole idea of MIANIK is royalty," she adds. "I want everyone who is wearing it to feel like they are God's gift to earth in that moment or for those hours they're wearing the item. I always do my best to make sure that it's beautiful."
Additionally, the artist is working on new music and continuing to model. "It's always what I wanted," she says of dabbling in many industries. "I want to further develop my brand and take it to the next level. As I grow, it'll grow. That's the plan!"
Article continues below advertisement