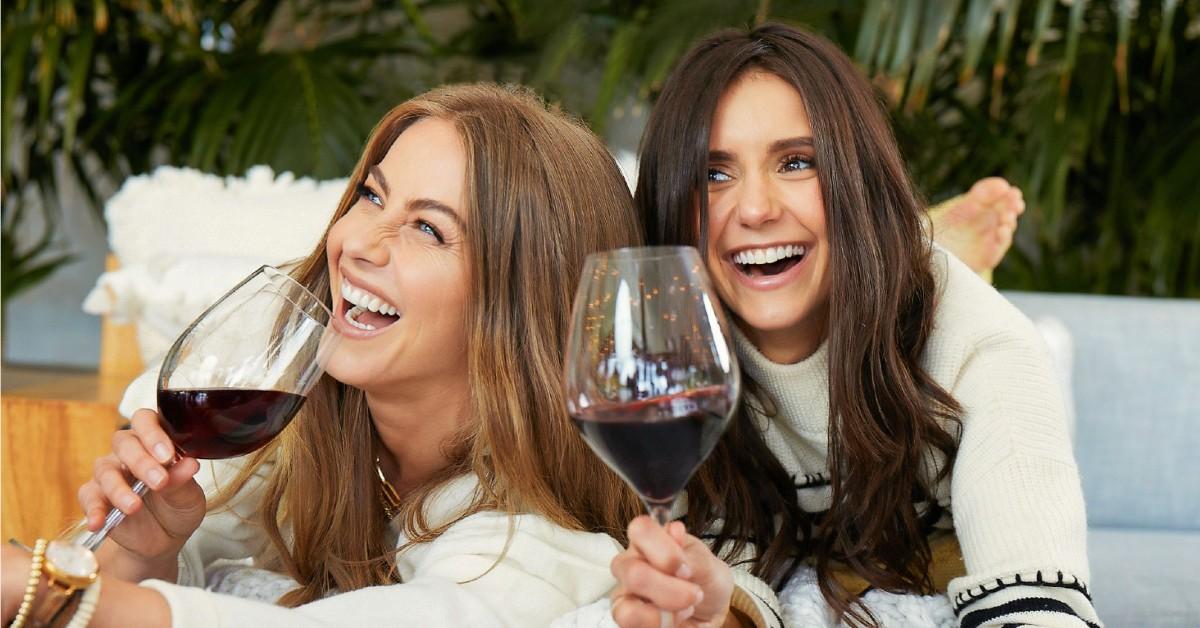 Exclusive: Nina Dobrev & Julianne Hough Admit It's A 'Dream' To Work On Fresh Vine Wine Together: 'We Are So Lucky To Be Best Friends & Business Partners'
Though people have warned not to mix business and pleasure, besties Julianne Hough and Nina Dobrev are living proof that working alongside your pal can be rewarding — and fun!
In March 2021, the Hollywood stars introduced Fresh Vine Wine, an exclusive collection of premium low-carb, low-calorie, gluten-free, and keto- and vegan-friendly wines, to the world. Since then, it's been a hit, which is just the cherry on top of it all.
Article continues below advertisement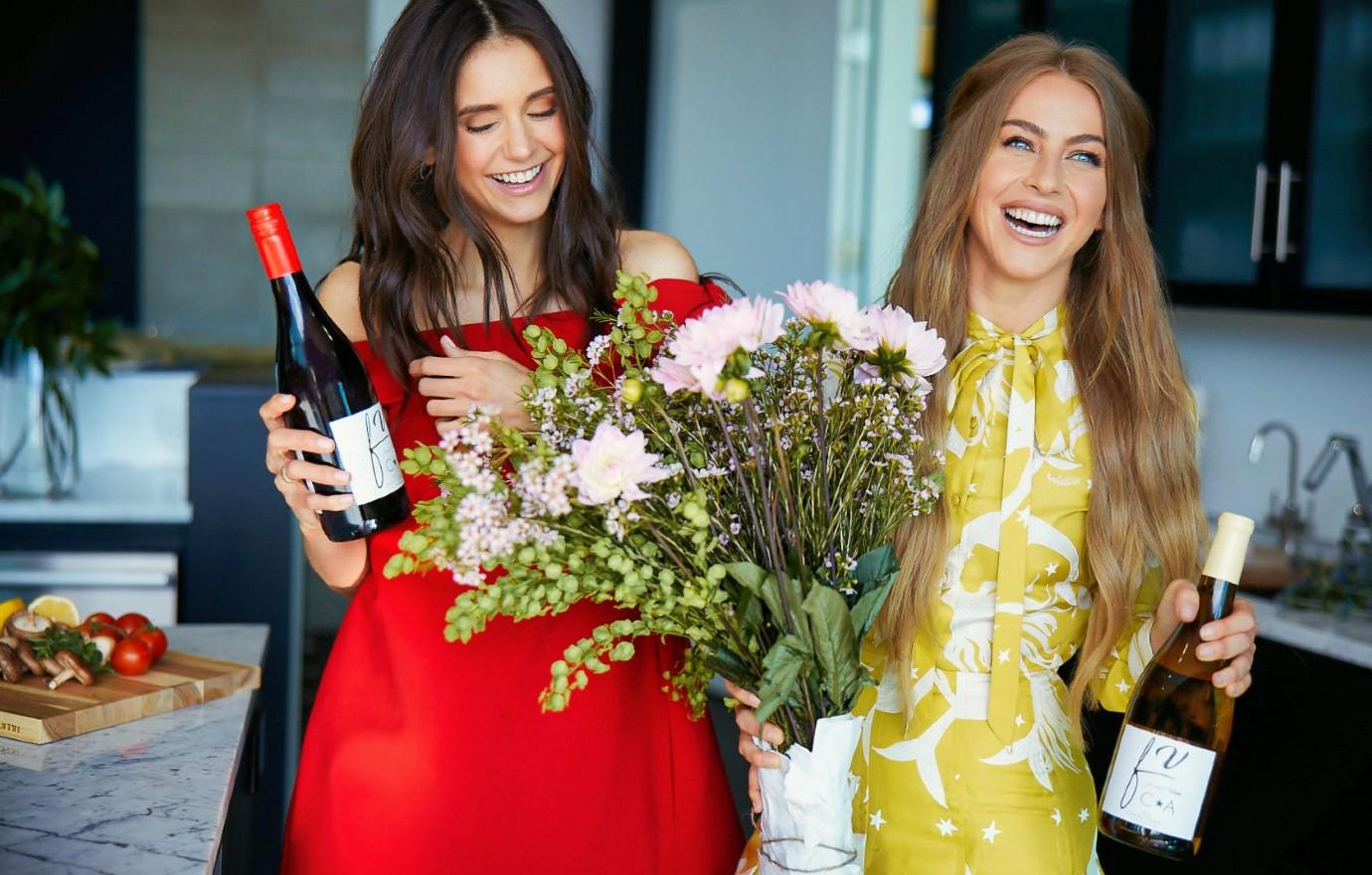 "It is a dream. Who wouldn't want to work with their best friend, let alone create a wine company together? We are so proud of one another always, and to share this business, and watch it grow is like raising a little wine baby. We are proud parents and are so grateful to be in this together," Dobrev, 33, exclusively tells Morning Honey of their endeavor.
The pro-dancer, 33, adds, "We are so lucky to be best friends and business partners. The creativity flows, and we get to create something together that matches our lifestyles."
Article continues below advertisement
The ladies' company was so successful that it went public on the New York Stock Exchange in New York City in December 2021. Despite launching the brand not too long ago, the two have learned a lot of lessons along the way.
"Starting a wine company is so eye opening. I have always drunk wine but did not know the knowledge going into. Specially, healthy, better choices with their culinary team's expertise. At Fresh Vine Wine, we bring the best winemaking technique and expertise to deliver a premium lower-calorie, lower-sugar, lower-carb wine without sacrificing on taste. When we first decided to start a wine company, we wanted to know everything it takes to make the wine, so we started from the bottle. We have learned so much!" the Vampire Diaries alum shares.
Meanwhile, the blonde babe admits she has "learned a lot about myself over the past months within this new industry. Coming from the entertainment space, building Fresh Vine Wine has challenged me and pushed me even further as an entrepreneur. It's been fantastic."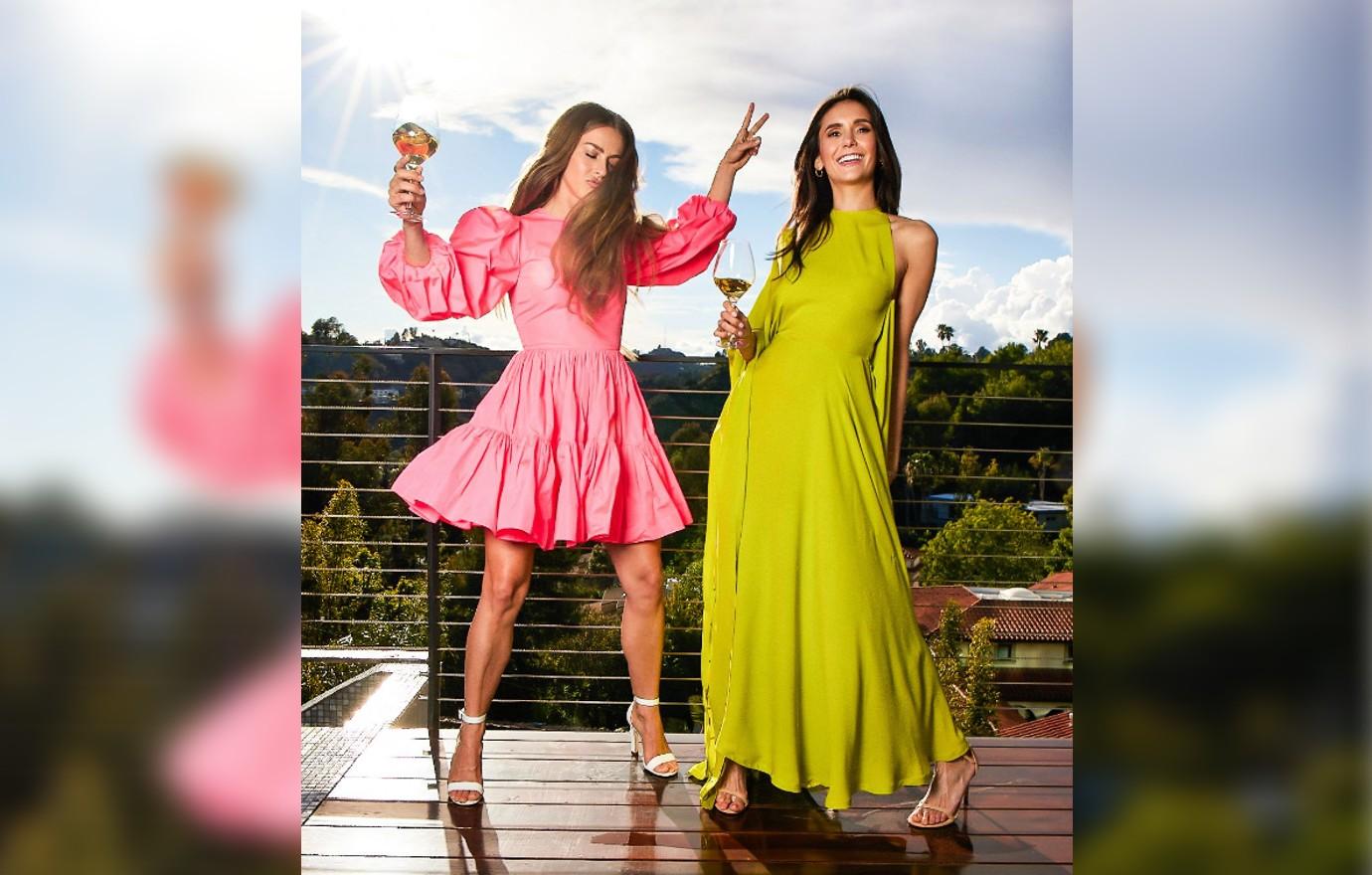 Article continues below advertisement
If others are looking for some advice on how to get started on their own venture, Dobrev notes that everyone should "always be true to what you want the brand to be and listen to your gut — but also surround yourself with good people that see your vision and want the best for the company."
"Nina and I have grown our business with the belief that we need to have a vision and go for it, but also to be flexible and collaborative because you never know what's going to happen – that's where the magic happens," Hough dishes. "A lot of people say don't do business with friends and family, but our experience has proven otherwise. When you have great communication and a foundation of respect for one another, you get two different perspectives and are able to challenge each other in a way that just helps you be your best self. And that's been what's been incredible about working with Nina – we push each other, but also champion each other."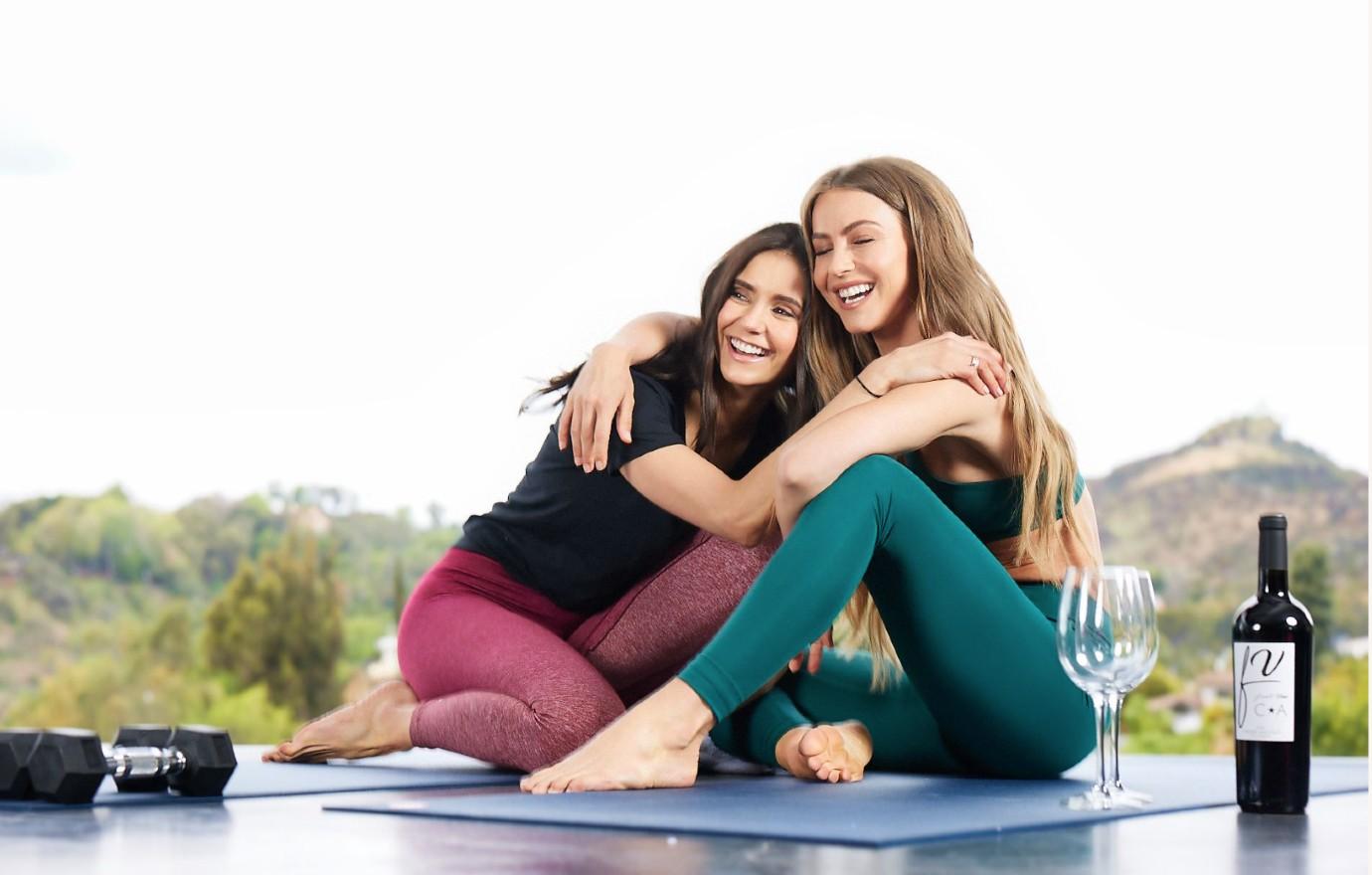 Article continues below advertisement
If anyone you know is entertaining this summer, Fresh Vine Wine is an excellent treat to bring to any party, in addition to chips and dip, Dobrev states. "What is a summer bash without guac!?"
She adds, "Fresh Vine Wine is a lower calorie wine, that has no added sugar, and is keto friendly, gluten free, and sulfate free. Which pretty much equals hangover free. We all want to have fun in the summer, and we wanted to make sure we could enjoy wine, guilt free. All summer long!"
"I love to dress it up! Anytime I can throw on a fun, fabulous dress and enjoy the night with my friends, with a glass of Fresh Vine Wine in hand of course, I am here for it!" the Dancing With the Stars alum exclaims. "Our rosé is the perfect addition to any summer beach day – it's so light and crisp."
As for what's next for the brand, the Love Hard lead declares, "The sky is the limit!"
"We have so many things cooking up right now," she says. "We are currently tasting new varietals and designing bottles as you read this. We also want Fresh Vine Wine to be available to all in all online and store front retailers! We have exciting partners we will be working with to also add our line to menus across the U.S. to enjoy when dining out."
Article continues below advertisement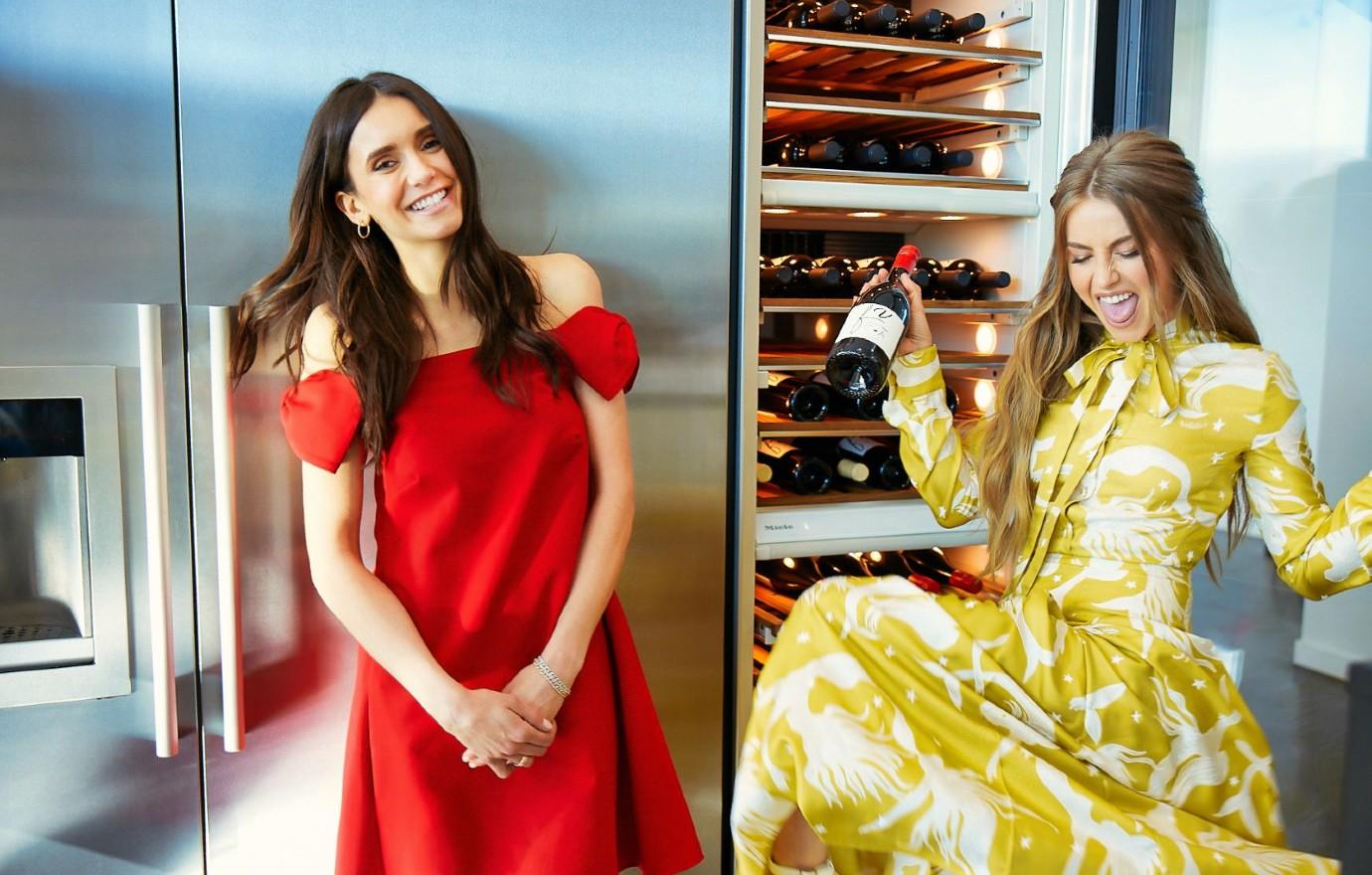 For more information on Fresh Vine Wine, click here.