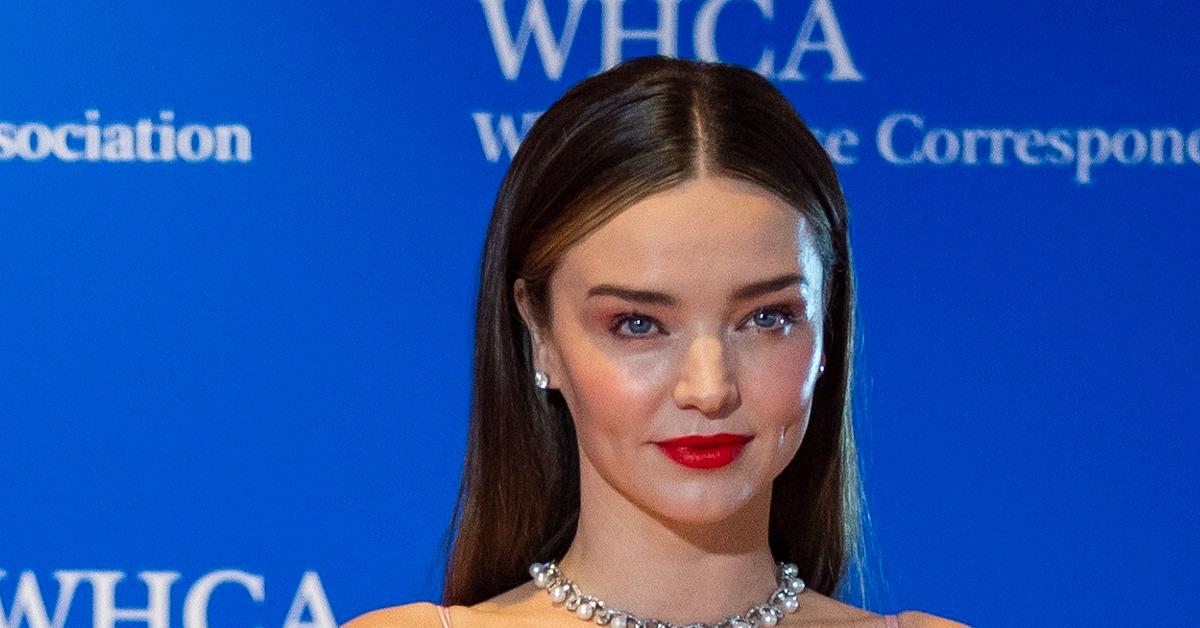 Miranda Kerr Takes A '360-Approach To Health': 'Self-Care Is About Nourishing Your Mind, Body & Spirit'
Miranda Kerr understands that everyone should take time out of their day to listen to their bodies — something she does quite often.
In fact, the model said she takes a "360-approach to health."
"It's about what we eat, what we think, what we put on our skin, who we surround ourselves with, what we do, and what exercises fulfill us," Kerr explained to Shape. "Self-care is about nourishing your mind, body, and spirit. If we can take time to give back to ourselves, then we can give so much more to others."
Article continues below advertisement
The Jungle Red star figured out a daily fitness plan that works for her — a workout and a walk for 30 minutes, and she also teamed up with celebrity trainer Megan Roup to launch a workout program on The Sculpt Society (TSS) app, which features strength and cardio fitness classes by Roup.
Now, there will be a two-week long, low-impact and full-body workout program in which the two ladies appear.
Though moving around can be daunting for some, Kerr made it clear why people should turn to the social media app. "Sometimes it can feel overwhelming to dedicate a full hour [to a] workout when you're so busy, which is why I love Megan's short, quickie options," the entrepreneur confessed to the outlet. "You really feel like you are getting such great results and can do it in little 15- to 20-minute increments throughout the day."
Article continues below advertisement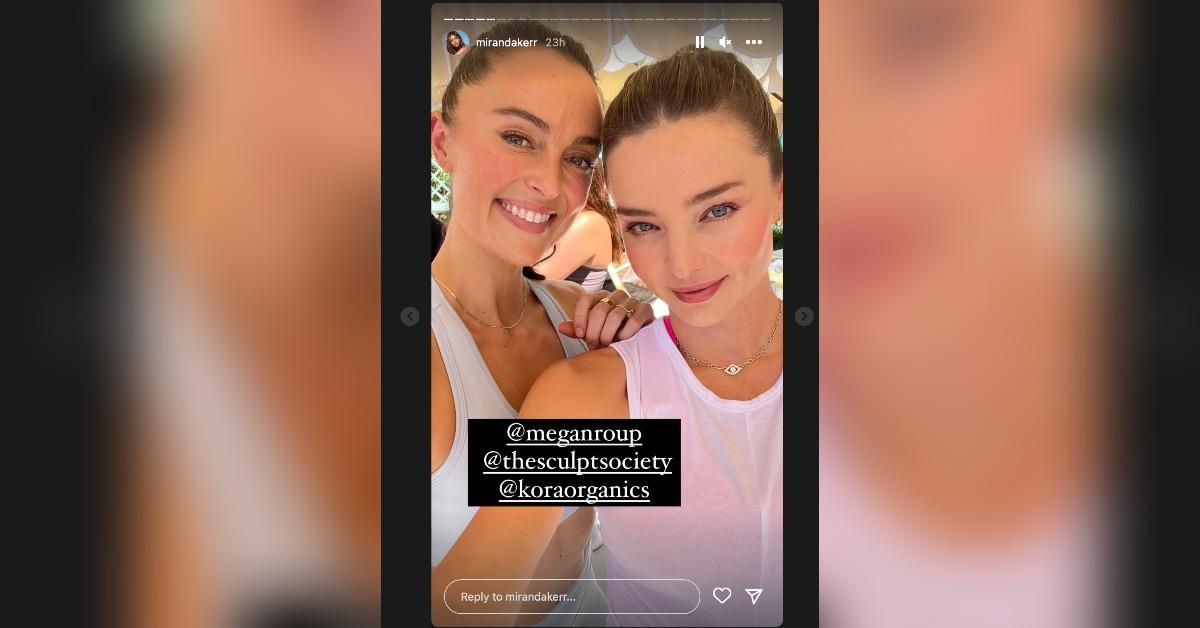 The fitness partners opened up about what they wanted to achieve with their new fitness collaboration. "I'll never forget my first workout with Megan," Kerr, 39, recalled. "I felt like every muscle in my body had been worked out, which was such a good feeling!"
Article continues below advertisement
Roup added that she and the former Victoria's Secret model valued "movement," and their new workout program will be "really impactful" for their audience. "My hope is that more people get to experience the power of a fun, short workout that has both physical and mental health benefits," she said.
"I think most of us are looking to create a habit around working out, but don't even know where to begin," Roup noted, with Kerr explaining that including two weeks of low-impact exercises can give people a "little extra motivation" to make it a regular part of their lives.
Article continues below advertisement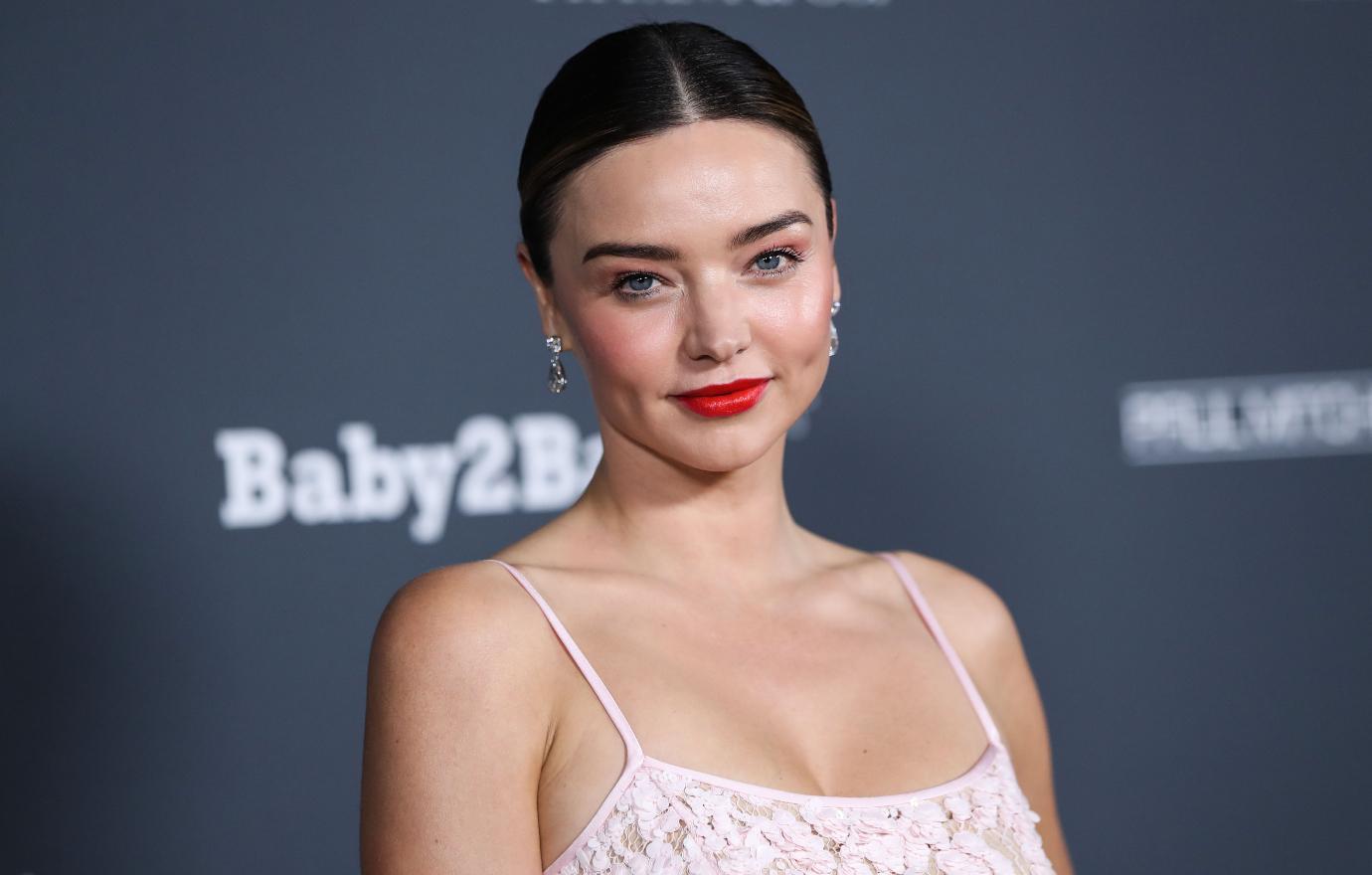 The program focuses on aspects beyond exercising. "We paired it with reminders to rest, meditate, and take time to nourish your mind, body, and skin in between," Kerr stated.
Article continues below advertisement
The trainer is also impressed by Kerr's dedication to working out.
"I think, like most of us, having a support system, an accountability buddy, or community you can lean on to stay consistent with movement can be a big motivator," Roup said. "[Kerr] also understands the power of committing to less so that you can show up more. On the mornings she doesn't have a lot of time, she will still do a short workout with me virtually or on the TSS app."