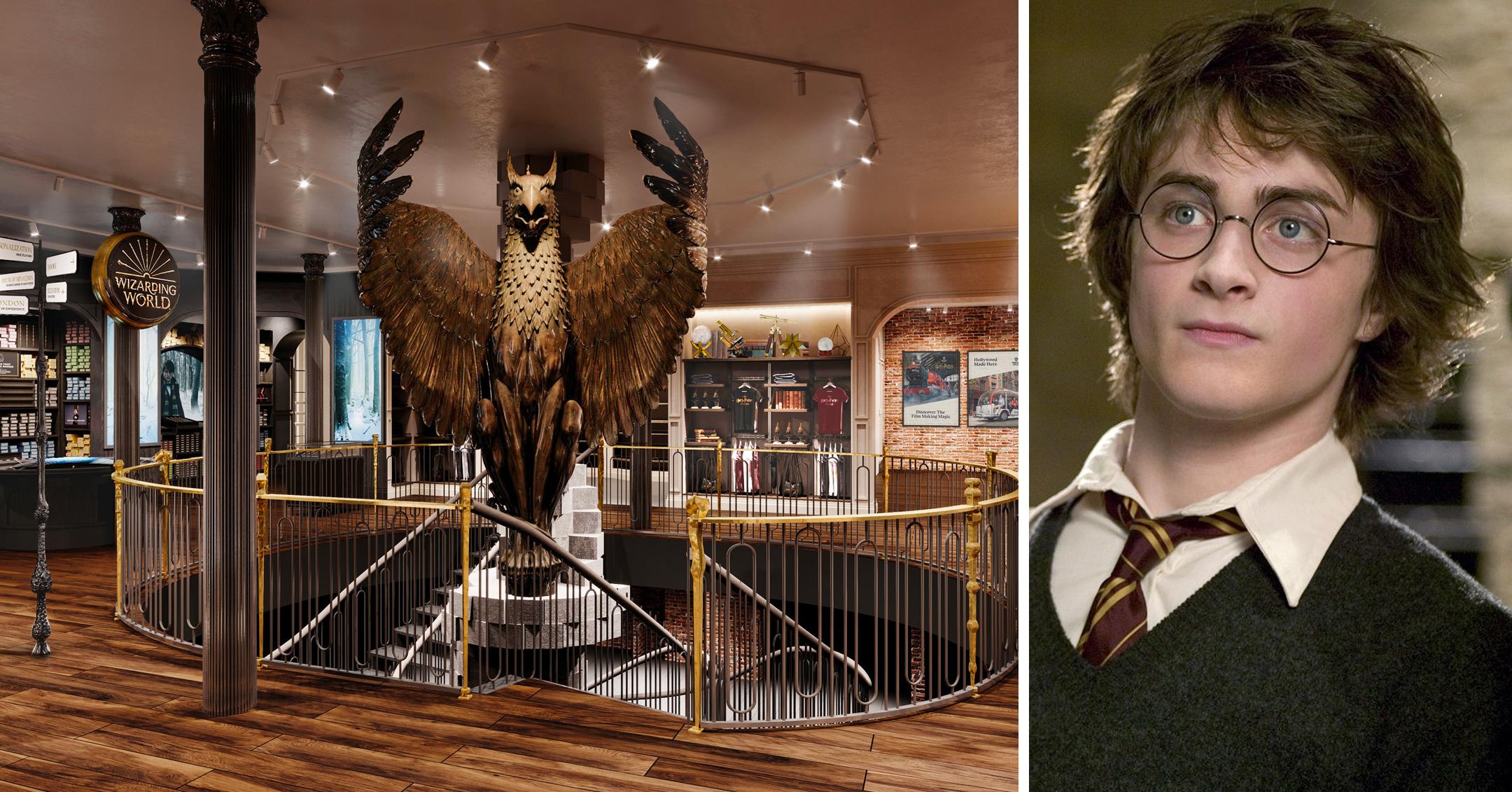 Muggles, Rejoice! A Massive 'Harry Potter' Flagship Store Featuring Virtual Reality Games Is Opening This Summer In NYC
Wands at the ready! On June 3, the humongous Harry Potter flagship store in NYC will finally open to the public.

Located at 935 Broadway in the city's Flatiron district, the three-floor, 21,000-square-foot shop will be filled to the brim with merchandise, movie memorabilia, interactive experiences and more.
Article continues below advertisement
"This one-of-a-kind retail experience will draw Harry Potter fans from across the world to our neighborhood, catalyzing economic activity that supports businesses throughout Flatiron and NoMad as they recover from the devastation of the pandemic," announced James Mettham, executive director of the Flatiron/23rd Street Partnership. "The fact that such an iconic franchise is opening their flagship store in the heart of the Flatiron District bodes well for the future of our neighborhood recovery."
Article continues below advertisement
There are 15 themed areas inside the store, including a section dedicated to Honeydukes, the franchise's candy shop, and a station where you can find your perfect wand.
"We're bringing authentic props that come directly from the films and also authentic recreations," Karl Durrant, VP and General Manager of Warner Bros. Retail Destinations revealed to Entertainment Weekly. "From the Harry Potter films, you'll be able to find Harry's authentic wand on display, as well as Ron's, Hermione's, and Dumbledore's wands. We have the original Golden Snitch, Harry's broomstick, Tom Riddle's diary with a basilisk's fang in the middle of it, and many other items."
Article continues below advertisement
Fans will likely lose their minds when they check out the two virtual reality games you can play: in "Chaos At Hogwarts," you'll explore the castle and come across plenty of magical creatures, while "Wizards Take Flight" allows you to soar over London on a broom.
"The level of artistic detail and quality of the design inspired by the movies means Harry Potter New York will bring a completely new shopping experience to the city," shared Sarah Roots, EVP Warner Bros. Worldwide Tours and Retail. "With over 1,000 Wizarding World props on display (including some authentic items which featured in the movies), the incredible theming, along with experiences such as photo opportunities and the fantastic range of products, there will be something special for every fan."
To learn more about the store, click here!