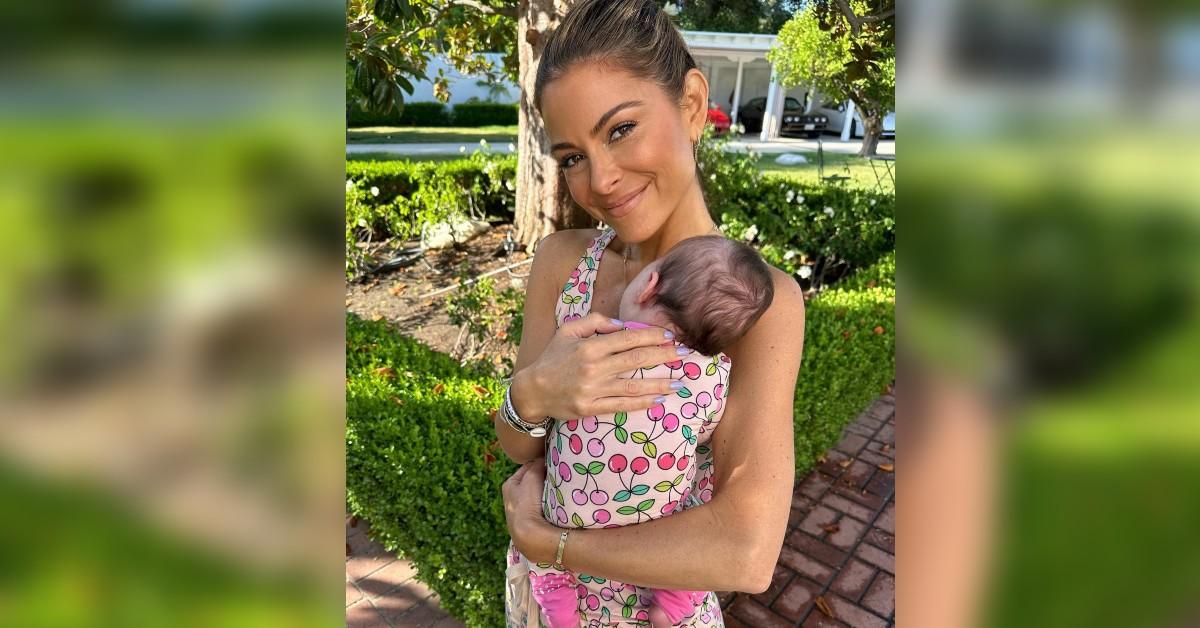 Exclusive: Maria Menounos Is 'So in Love' With New Baby Athena: Motherhood Has 'Exceeded My Expectations'
Maria Menounos welcomed her daughter, Athena, in June, and though her routine has drastically changed, she couldn't be happier.
"I am so in love. I love her so much, and life is so different — but in the best way. My time is really, really important now in a different way. Before it was challenging because I had so many things I wanted to do, but now I want to spend as much time with her. Now I have to figure out how to say no to things that aren't as important — and to know I've spend the first 45 years of my life saying yes to everyone and being there and supporting them. Now I have a different priority. It's a little tricky sometimes because you want to be there for everybody, but my number one priority is her and making sure I stay healthy for her. There's not a lot of time left for anyone else!" the 45-year-old, who partnered with Straight Talk Wireless to chat simple savings hacks, exclusively tells Morning Honey.
Article continues below advertisement
The TV star, who is married to Keven Undergaro, has been open and honest about her struggles with trying to get pregnant over the years. After her infertility issues led her to start IVF treatments, things took a turn when she was diagnosed with a brain tumor in 2017. Though she was later deemed healthy, her neurosurgeon advised her against carrying her own child, leading her to find a surrogate.
Article continues below advertisement
"I spent 10 years trying to have a baby, and I am not going to lie, throughout those years, I was like, 'Is this supposed to happen? Is this not supposed to happen?' I was trusting God and saying, 'You got a plan, and I don't know what it is, but I am going to go with it,'" the podcast host explains. "There were fears, of course. Can I handle this? Is this going to be great? Is this going to change my life for the better or worse? Motherhood had exceeded my expectations, and if I could have 50 more children right now, I would!"
"It's definitely an adjustment and there's a lot that goes into it," she adds. "I am grateful I have my husband and dad and everyone is surrounding Athena with so much love. When you see her wake up in the morning, and she's so exuberant and happy ... it's the greatest feeling in the world that I didn't know existed. I didn't know this level of love existed, and I'm super grateful."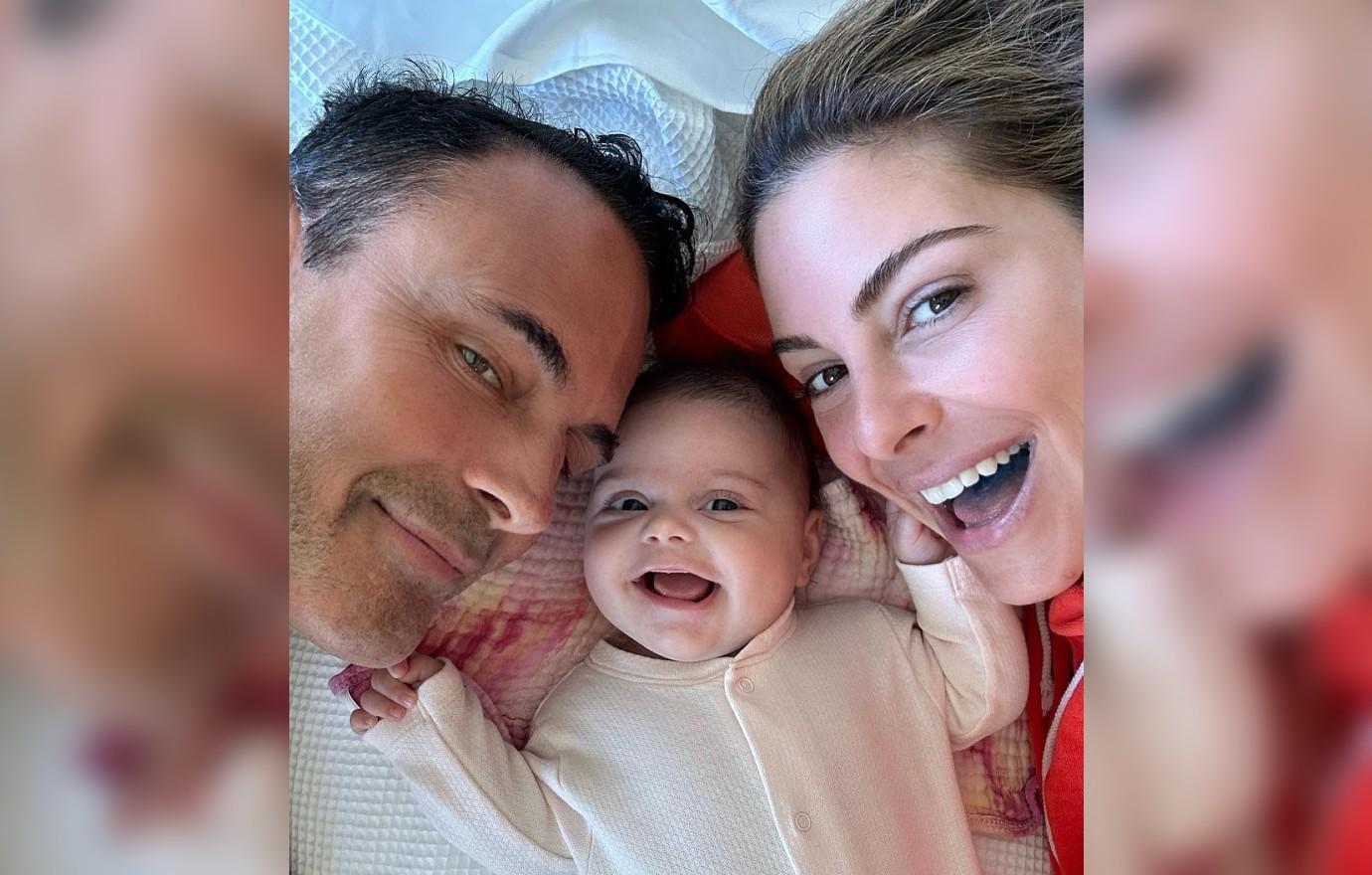 Article continues below advertisement
As the tot gets older, the journalist hopes to "instill good value and morals in her" and "teach her right from wrong."
"I want to take what my parents did with me and sprinkle in a few of my things. I see her light, and I see how happy she is, and for me, I want to do everything I can to preserve that and let her flourish and grow into whoever she's supposed to be," she shares.
In the meantime, the brunette beauty is gearing up for the holidays as a family-of-three — and she will even have her father, Constantinos Menounos, by her side as his house recently flooded, forcing him to move in with his daughter in L.A.
"Normally we would go back to his house on the East Coast and spend the holidays with our family there but that won't be happening this year," she notes. "We're going to have a very L.A. Thanksgiving and Christmas, and we'll make the most of it as long as we're together — that's all that matters. The flood was terrible, but now my dad gets to be with Athena this whole time and have these special moments with her, which has been amazing. They love each other. The two of them have this preexisting relationship that defies this time and space, and it's really special to see."
Article continues below advertisement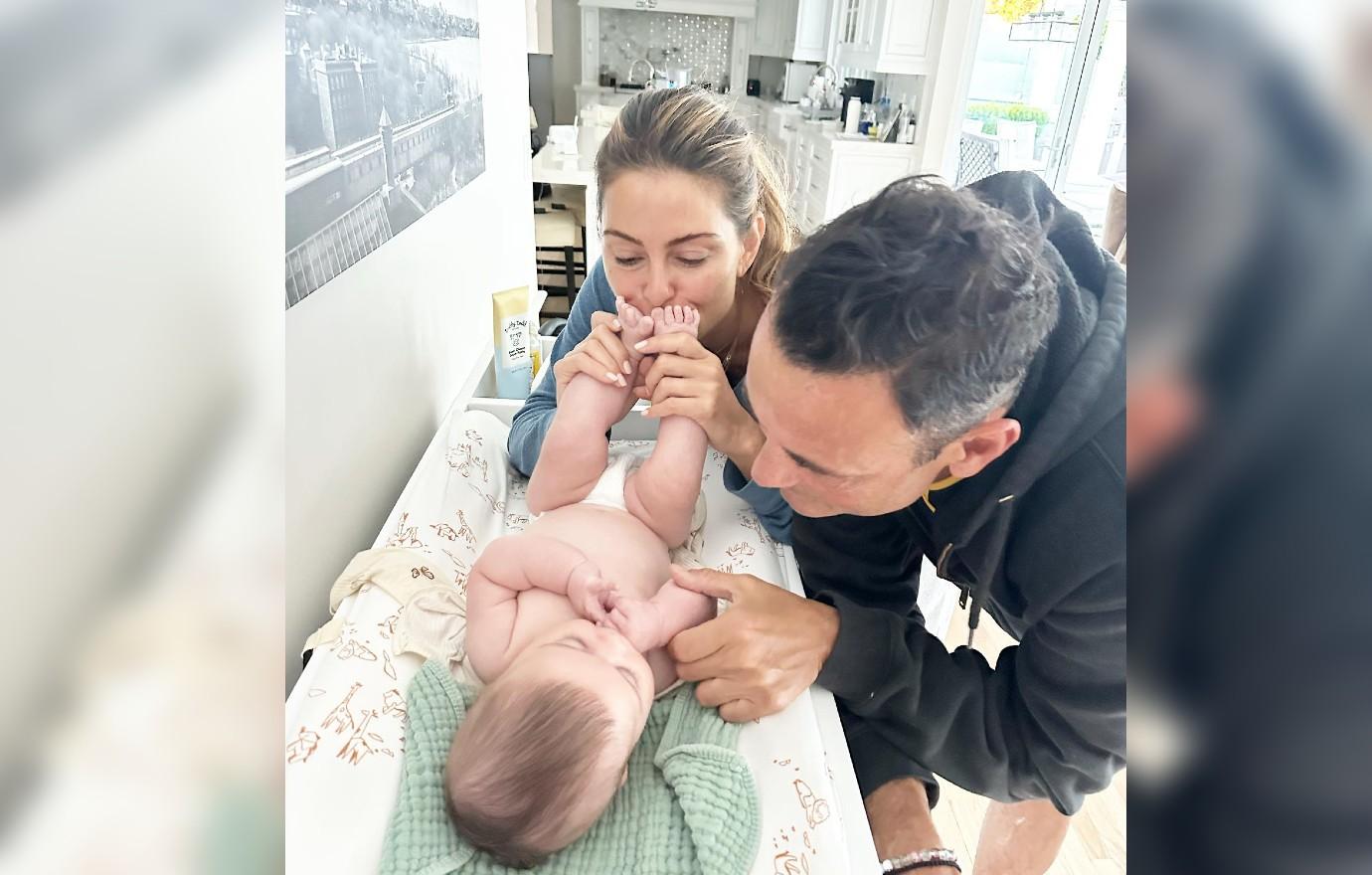 Since the holidays are quickly approaching and due to her busy schedule, the Massachusetts native partnered with Straight Talk Wireless to share their updates, which include free Walmart+ memberships and tons of seasonal "add ons" that lead to savings.
"If you upgrade to their unlimited gold or platinum page, you get a free Walmart+ membership. You can get groceries delivered that day to your doorstep, and you can get free delivery in general — and you also get savings on gas. They have a lot of holiday deals coming up, so it's a cool package to be able to get," she says. "We're rolling out the green carpet here in Tyler, Texas, for our VIPs — Value Interested People. I've been having fun with the whole idea!"
Article continues below advertisement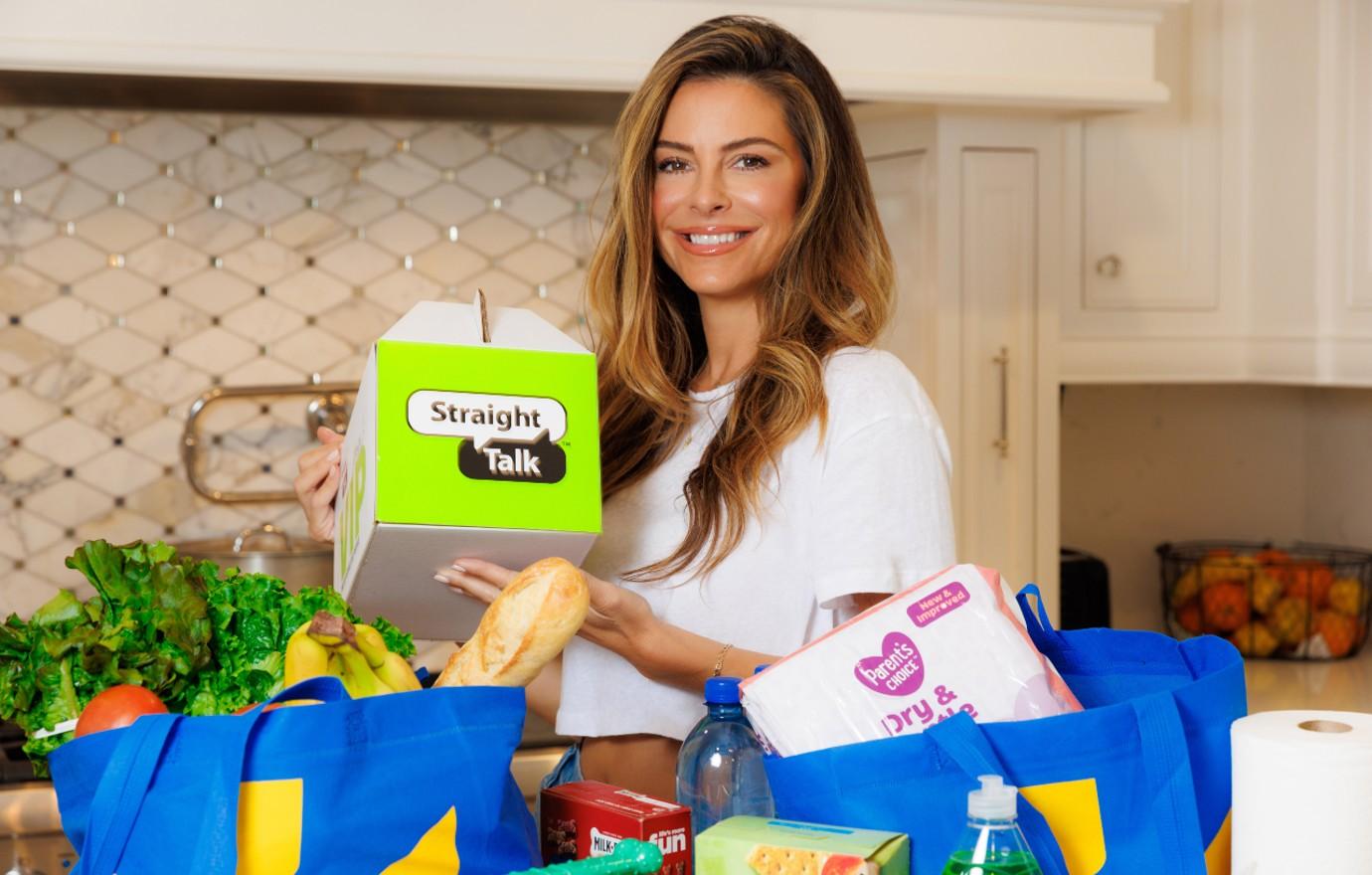 "When companies like Straight Talk Wireless partner with Walmart, they want to add value to your life," she continues. "Their whole thing is targeting Value Interested People, and I am a Walmart shopper! I love a great value, and so I know they have a list of things they're making available to people right now if they do switch or upgrade their plan to gold or platinum status. Tapping into programs like this are really important, especially with what's going on financially and in the world right now."