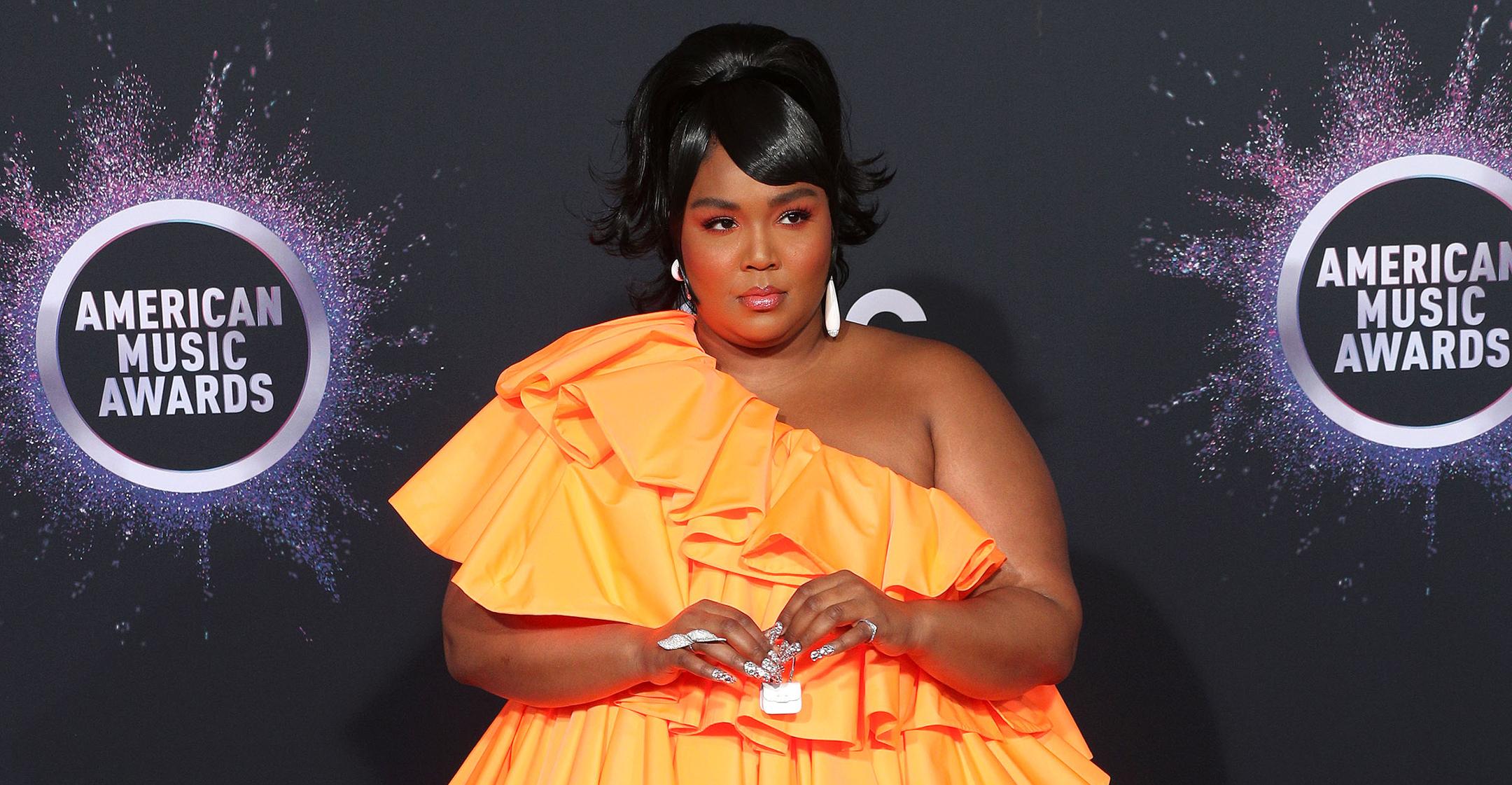 Lizzo Dances Around In A Bodysuit To Reveal She's Embracing Her Weight Gain: 'I Look Good'
Body positivity queen Lizzo is shaking what her mama gave her!
On January 2, the "Juice" crooner posted a video of herself dancing around in a brown bodysuit as the song "Rodeo" by City Girls played in the background. And while she asked her TikTok followers if she was "doing the dance right," she took a different approach when posting the video on her Instagram.
Article continues below advertisement
"I gained weight💅🏾 I look TF GOODT😍," she captioned her 'gram, which shows her twirling around and raising her hand up in the air as if she was holding a lasso.
Her confidence radiated through to her fans, with one woman commenting, "Ugh this just made me feel better I love you!"
Article continues below advertisement
The Grammy winner has encouraged women of all sizes to embrace their bodies, and though she tries to ignore the haters, there have been several times where she's hit back at them.
For instance, the star got riled up after people claimed that her clean, vegan diet wasn't helping her shape up.
"I just wanted to say, I've seen a few of these videos about fat girls who eat healthy and stay active but can't seem to lose weight," she said in another TikTok post. "I think these kinds of videos are important, whether they intend to lose weight or don't want to lose weight, just to show that every single body is different, and how it functions is different."
Article continues below advertisement
"What really bothers me are the fake doctors in the comments saying, 'Oh, you have this,' or 'You might have this condition.' No. What if I'm just fat? What if this is just my body?" she continued. "Bodies are not all designed to be slim with a six-pack. You know what I mean?"
In the past, the musician admitted that she would sometimes use photoshop to "fix my belly and smooth my skin," but these days, she loves going au naturel!
"I have nothing to hide. There's no shame anymore. I just post myself," she insisted. "It's like, you take me as I am. You don't have to love me."