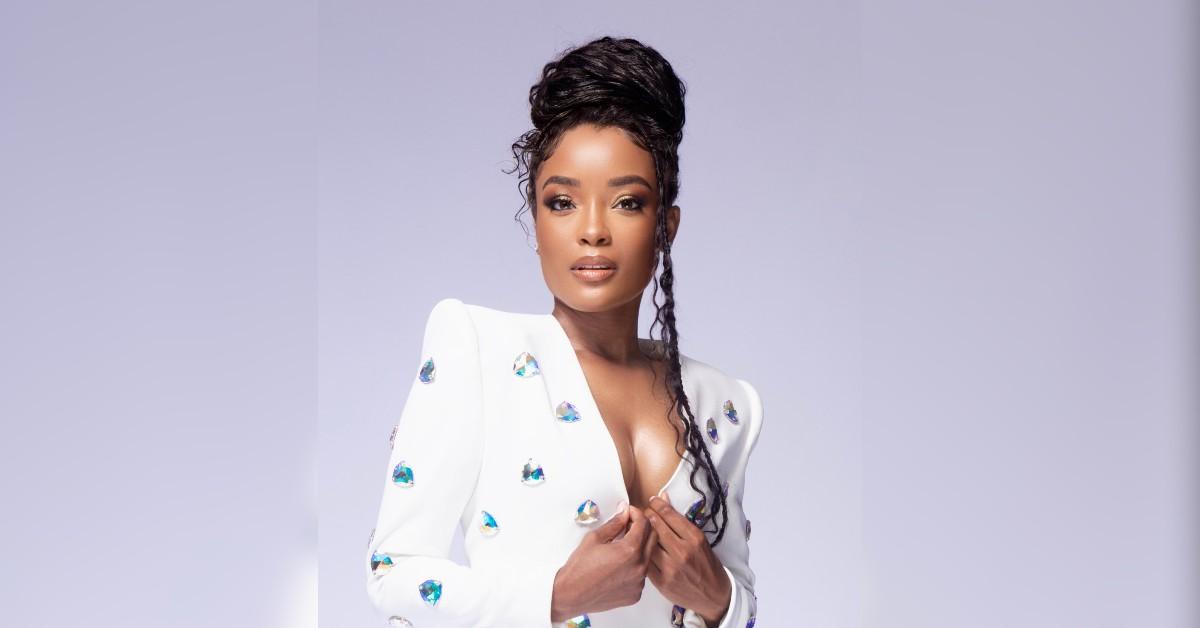 Exclusive: LaToya Tonodeo Always Wanted to Be on Starz's 'Power Book Il: Ghost': 'It's a Beautiful Feeling'
LaToya Tonodeo is making her dreams come true!
The rising star, who plays Diana Tejada on Starz's Power Book II: Ghost, was always a fan of the beloved series, but she never imagined she would be cast as a main character.
"It's amazing because I've always been a fan of Power since day one. My family all watches it. So to now be a part of the franchise is a beautiful feeling. It's special, and I am grateful," she exclusively tells Morning Honey.
Article continues below advertisement
The series, which is a sequel to Power, features Tariq St. Patrick, who navigates his new life as he wants to shed his father's legacy all while dealing with love, family affairs and more. Meanwhile, Tonodeo's character, Diana, is the daughter of Monet (Mary J. Blidge) and Lorenzo Tejada (Berto Colon).
"Every season it's something new with Diana. There's always a new obstacle she has to overcome," the brunette beauty explains. "I believe these challenges help her grow and elevate, so to be able to play her and deal with those different things is like peeling back that onion — layer after layer. It's a good ride for me."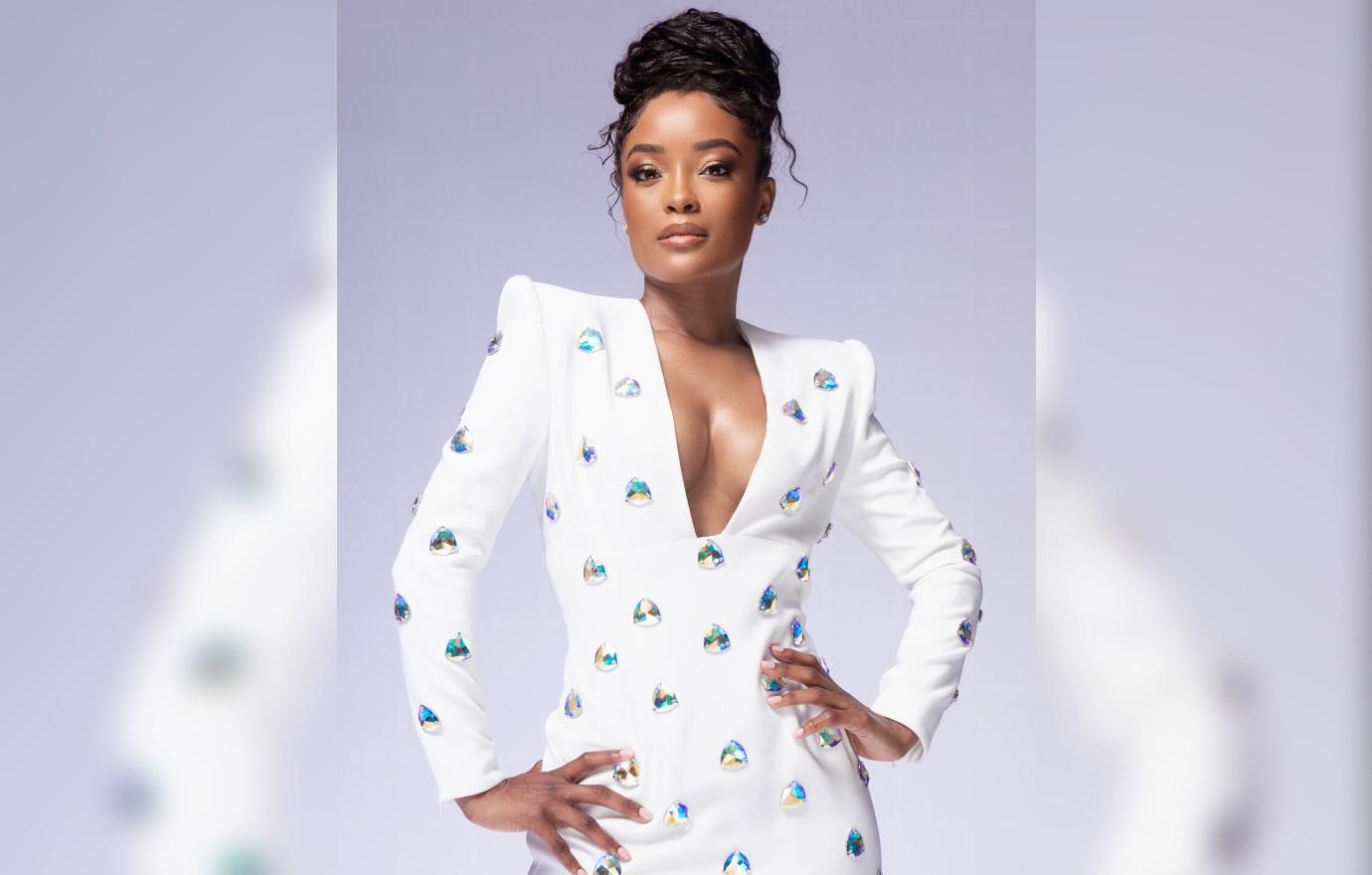 Article continues below advertisement
Additionally, getting to play opposite of Blidge isn't so bad! "It's a vibe. She's so cool to work with. We have fun. Once they yell cut, we're always laughing," she notes. "She's funny, and we have good chemistry. It's always good to work with her because she's not a selfish actor. She's very giving. She'll always pick right up with me, and I appreciate that."
"I always thought Mary was amazing," she adds. "She's a legend. When I found out I am playing her daughter, that was crazy! I wasn't expecting it."
Article continues below advertisement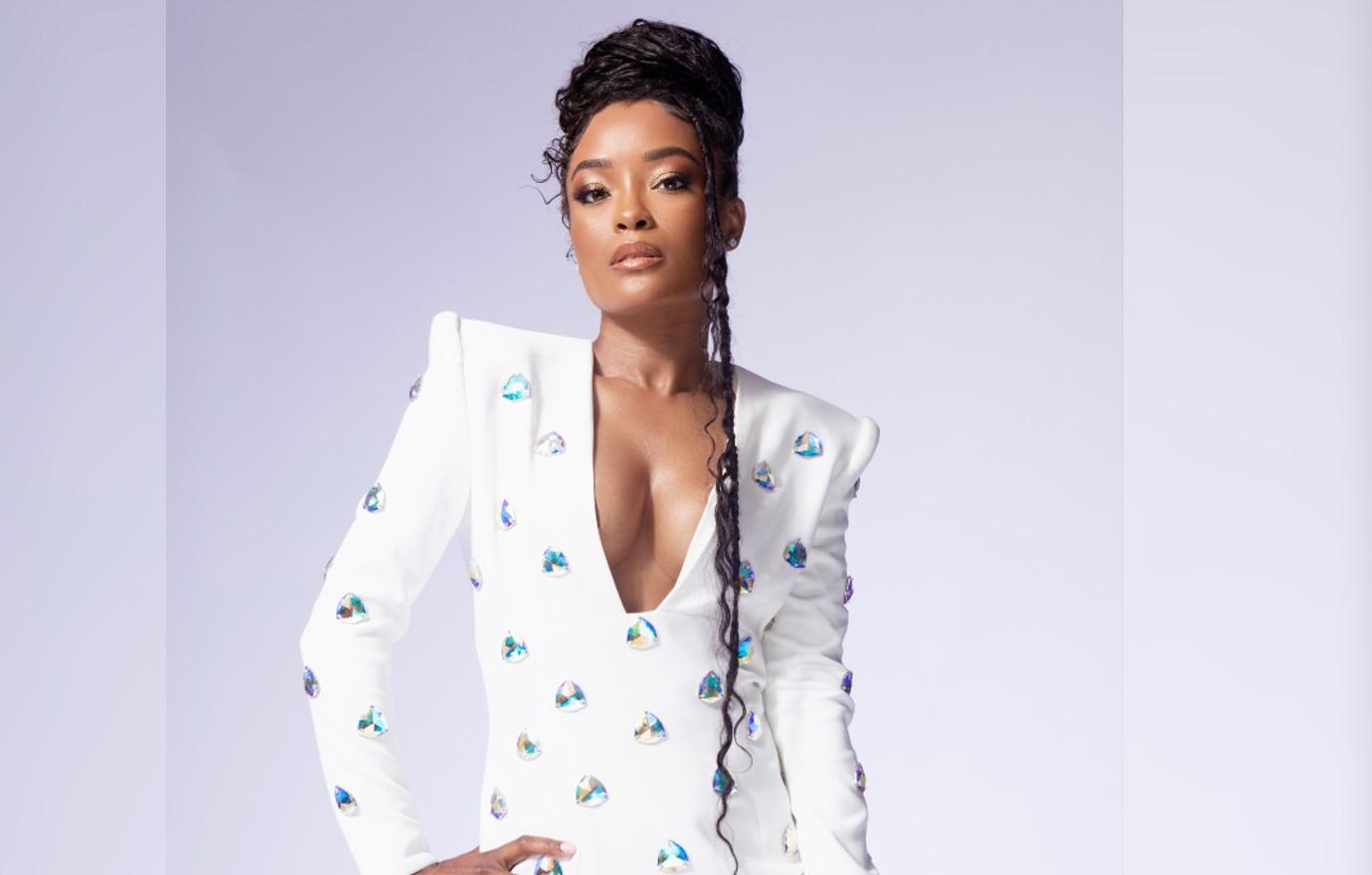 This season, which premiered on March 17, Diana continues to evolve. "They've elevated her a lot more," she says. "After she exposed her mother, that was a big step in the whole family dynamic. In season 3, she's still living in that power of 'I have a voice' but also finding her independence all over again, but in a different way. She's in school and it's something she always wanted to do. It's not what she imagined, but it's good for her."
Article continues below advertisement
"She's still human and goes through things, so there were ways for me to mirror my experiences with hers, even though they're not the exact same," she notes of the challenges of playing Diana. "I would read something and be like, 'Come on, Diana, speak up for yourself!' I've been playing her for so long that I now have a good grasp of her. When we have these new layers added to our characters, it's easy to fall into place and settle into it."
Now, Diana is "finally using her voice," she points out. "She's standing up for herself. She's standing up to Monet a lot more and taking charge. The brothers and even her father have all come for her. It feels good to see that they see Diana for who she is and the help she can offer because she's very strategic!"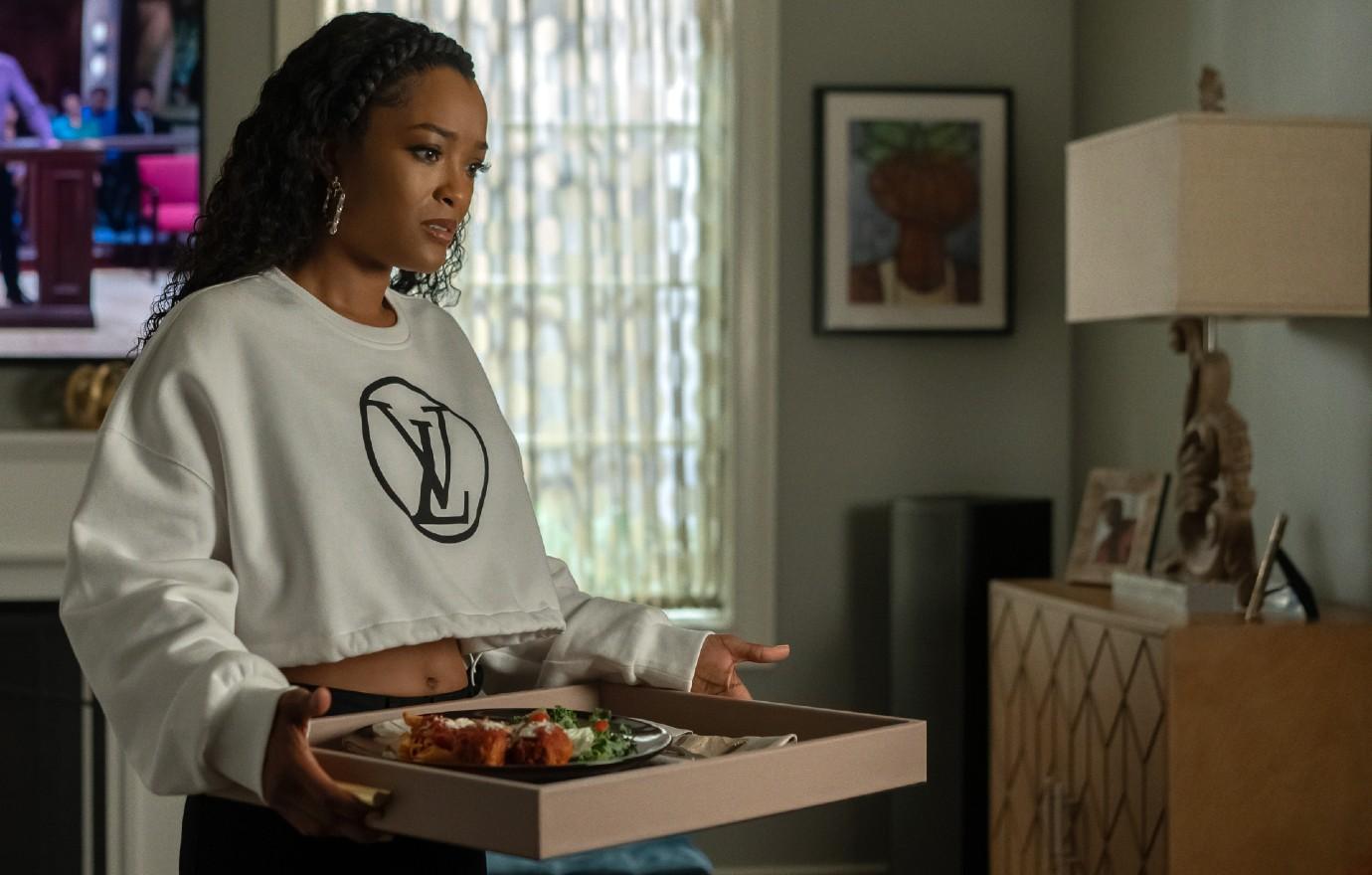 Article continues below advertisement
Additionally, the actress now has a "whole new set of friends and family" because of the show. "I love them like my brothers. I really call them my brothers," she says of her castmates.
Tonodeo has also had to adjust to to being recognized around New York City. "People really love this show," she says. "It's so sweet. It's a nice feeling. At this point, I am used to the fame, but it hasn't gotten old for me. It still feels new, fun and fresh. I enjoy our fans, and they're so cool."
Article continues below advertisement
As for what's next, the model has some things up her sleeve, which she can't talk about just yet. "I'm hoping these other things work out," she notes, adding that she's endured her fair share of rejection over the years. "Rejection is God's protection. I feel nothing is by coincidence or by chance. I think everything happens the exact way it's supposed to. I auditioned for this film before Ghost, and I was upset I didn't get it. I cried about that one, but then Ghost came along. [Creators] 50 Cent and Courtney A. Kemp changed my life."
The TikTok star would also love to work with some of the greats, including Viola Davis, Jordan Peele and Leonardo DiCaprio. "I love super creative beings, and they're all so free. They are never restricted or rigid. I admire that," she shares. "If I got to work with them, I'd learn so much. For now, I am learning from Mary and my peers. I am just a sponge while on set. We're soaking it all up."
Article continues below advertisement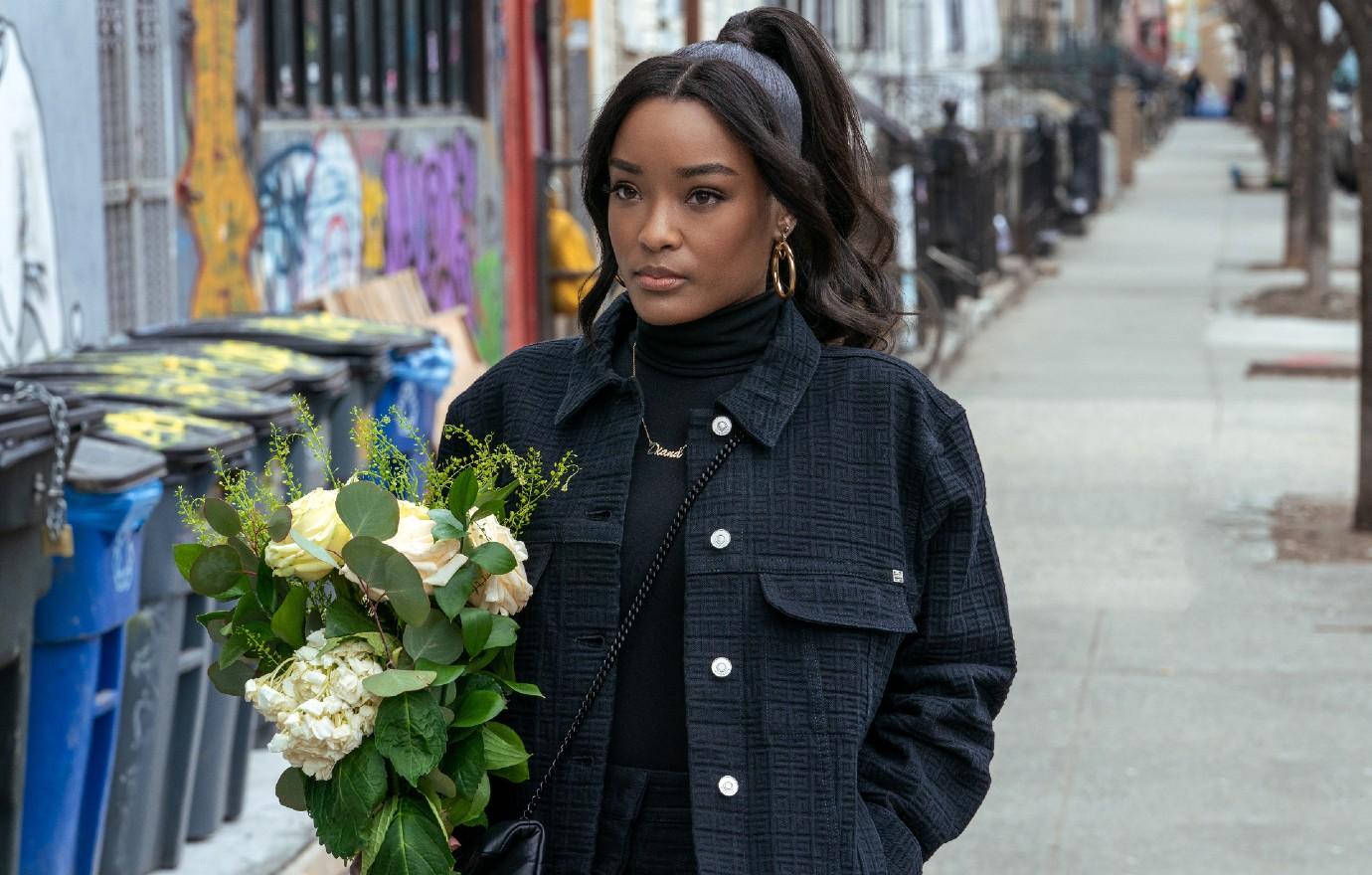 "I'd love to produce and direct, and I love the craft. I'd also love to dabble in skincare and get into fashion. On the show, I am learning so much about directing. I'm taking it all in," she declares.
The third season of Power Book II: Ghost will have 10 episodes, airing every Friday through May 26.