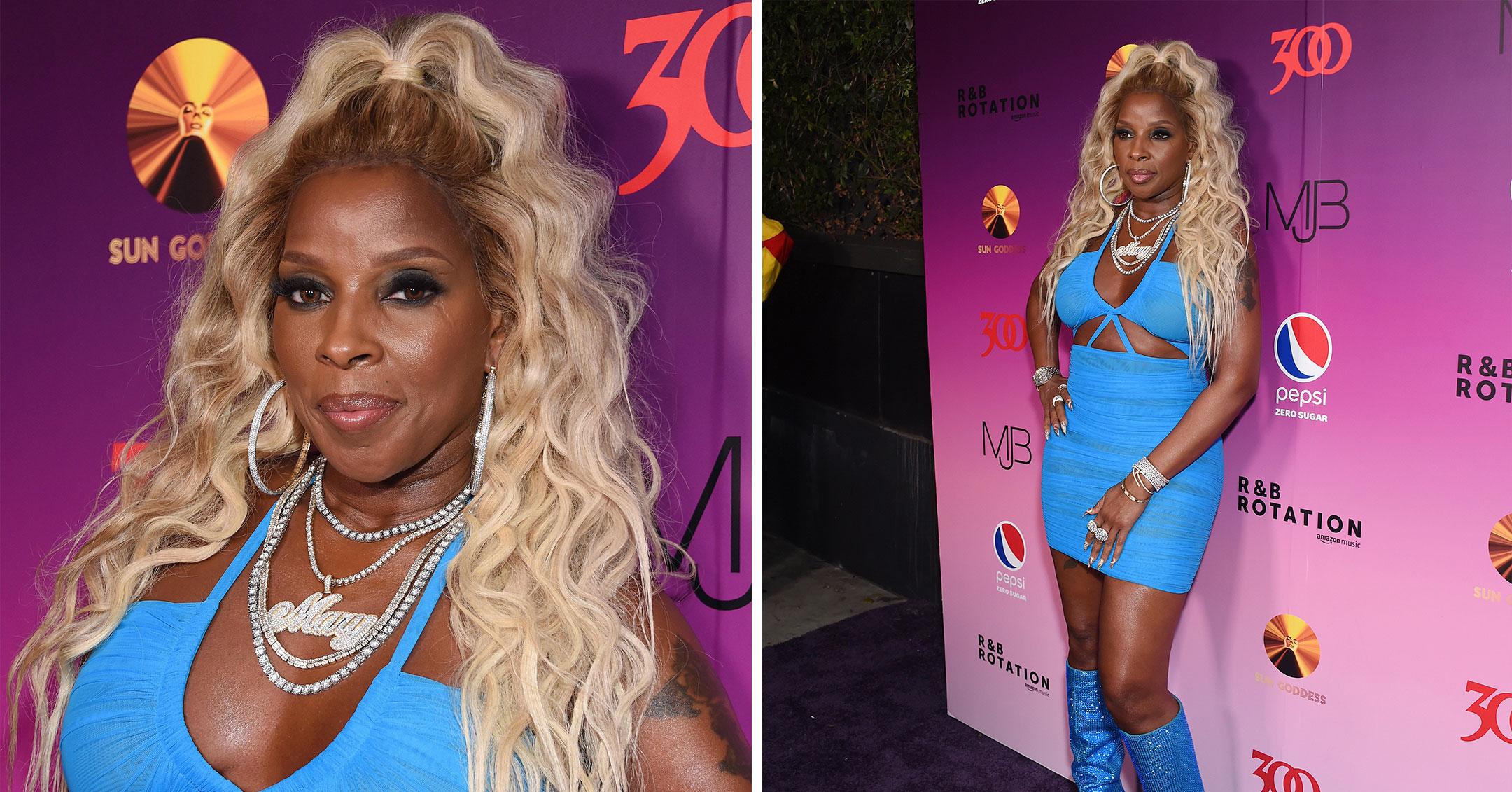 Mary J. Blige Celebrates The Release Of Her Album In A Vibrant Blue Cutout Dress & Matching Bedazzled Boots: Photos!
Mary J. Blige celebrated the release of her album Good Morning Gorgeous in style!
On February 10, the singer held a party in honor of her new music, which debuted shortly before she'll take the stage at this year's Super Bowl halftime show.
Keep scrolling to see her fun look.
Article continues below advertisement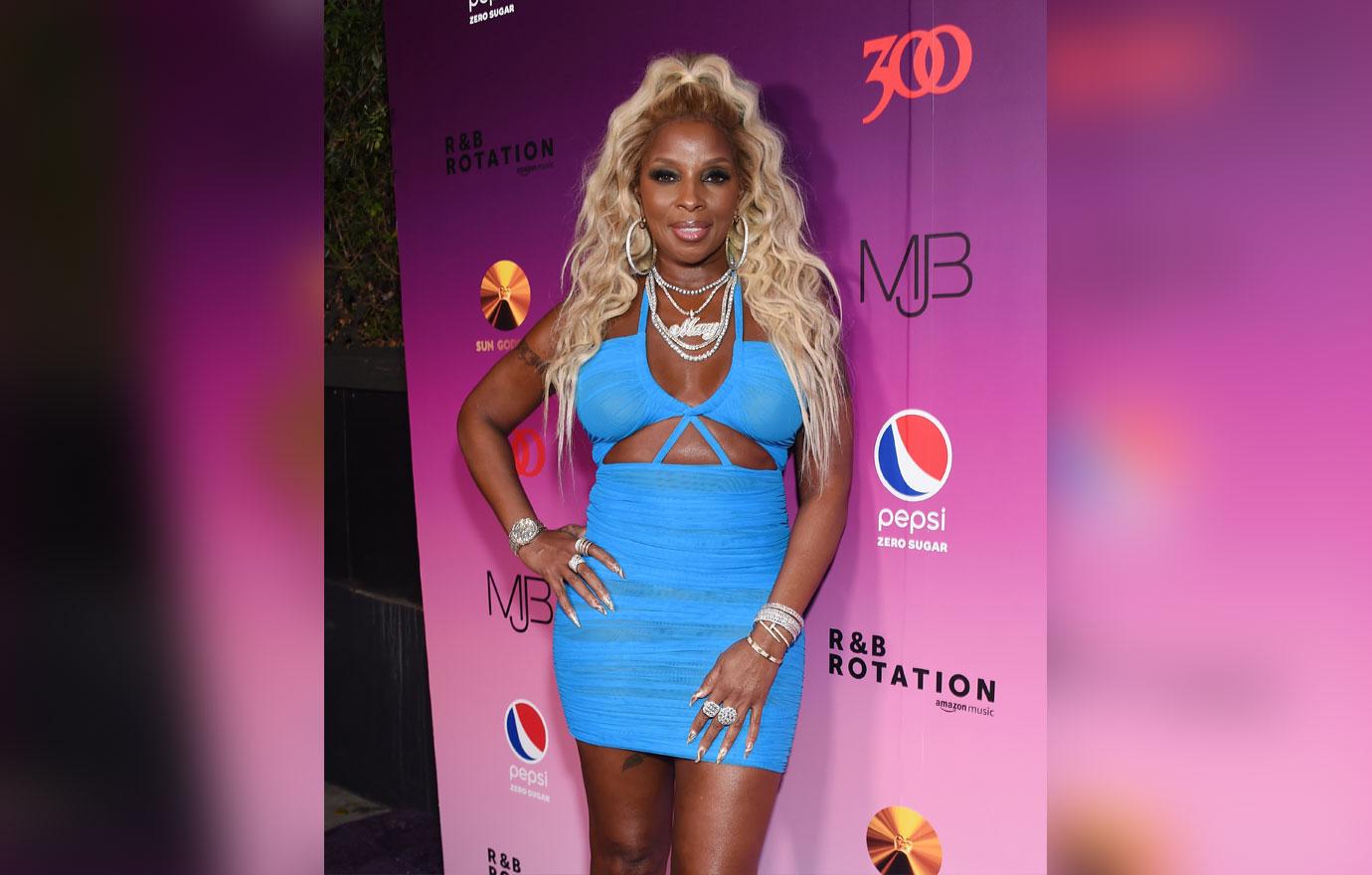 The star wowed in a bright blue cutout dress and tons of silver jewelry, including a watch and a huge nameplate necklace. To really make her outfit pop, she wore a pair of heeled rhinestone boots in the same hue as her frock.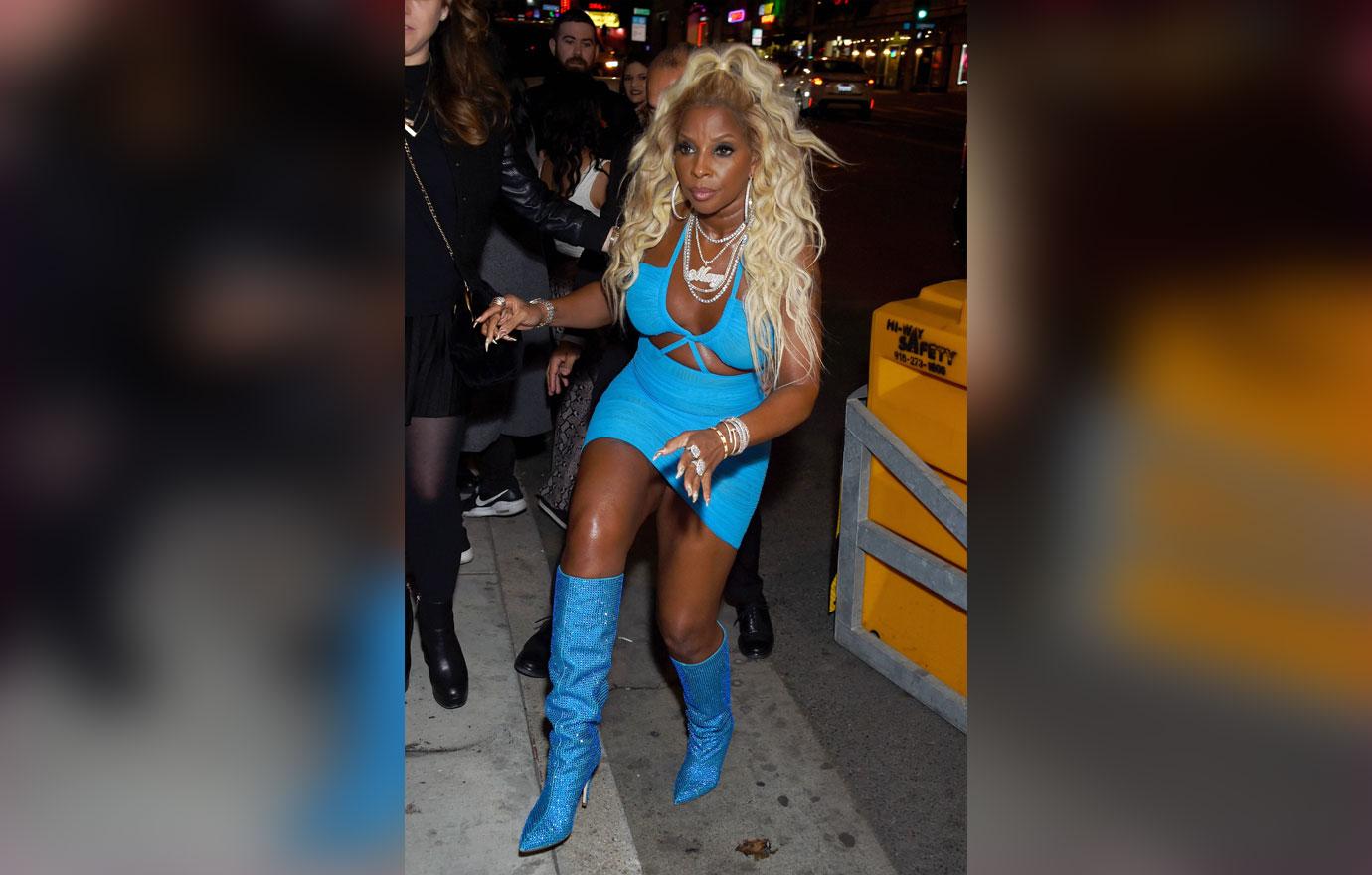 The Grammy winner told E! News that the title of her disc stems from her past, as an ex used to make her feel like she wasn't good enough.
"I started thinking positivity over myself, even if I couldn't see it [physically], but I had to build it up from the inside. So I started speaking every day, 'Good morning, gorgeous,' 'good morning, beautiful,' 'good morning, sexy,' 'good morning … whatever it is that I wanted to be,'" she explained. "And that started to help me to grow and have the power to move away from that negative situation."
Article continues below advertisement
"It's a positive affirmation I gave myself in the morning that is now an album title because it was so powerful, it helped me. I still say it now," she added. "It's the first thing I say to myself in the morning. Well, first thing is 'thank you, Father, for another day,' then I go to the bathroom and I look in the mirror and say, 'Good morning, gorgeous.'"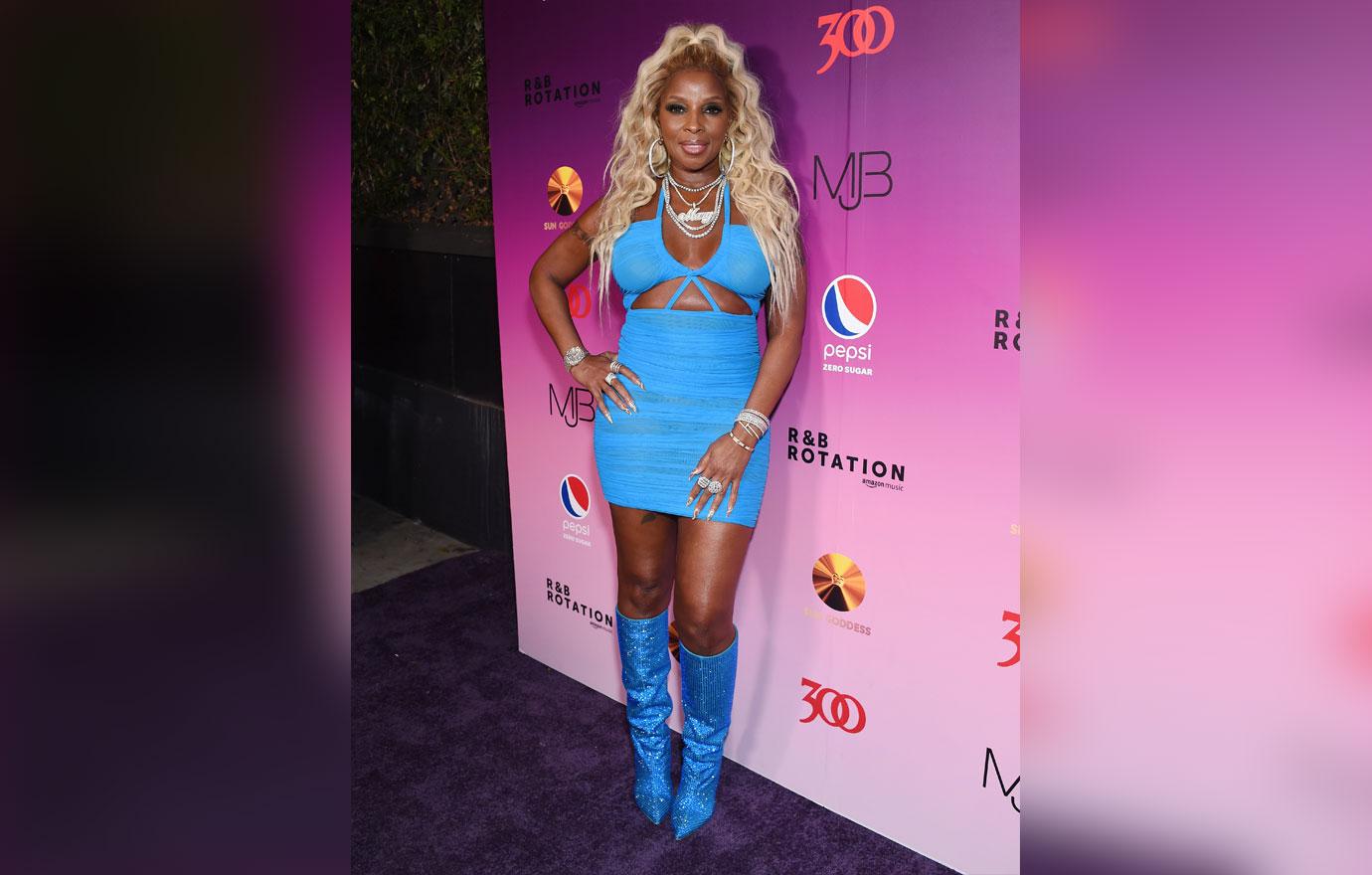 The "Be Without You" songstress may sing some of her fresh material at the Super Bowl show, where she's performing alongside Eminem, Snoop Dogg, Dr. Dre and Kendrick Lamar.
While chatting with Entertainment Tonight, she said, "[I'm going to] do what I do, leave it all on the stage."
Article continues below advertisement
Blige knows that some people won't be a fan of what she does on stage, noting, "I can't please the world and I can't save the world. I just have to live. That's example that I set. Live fearlessly and don't let anything get in your way. Not one thing."