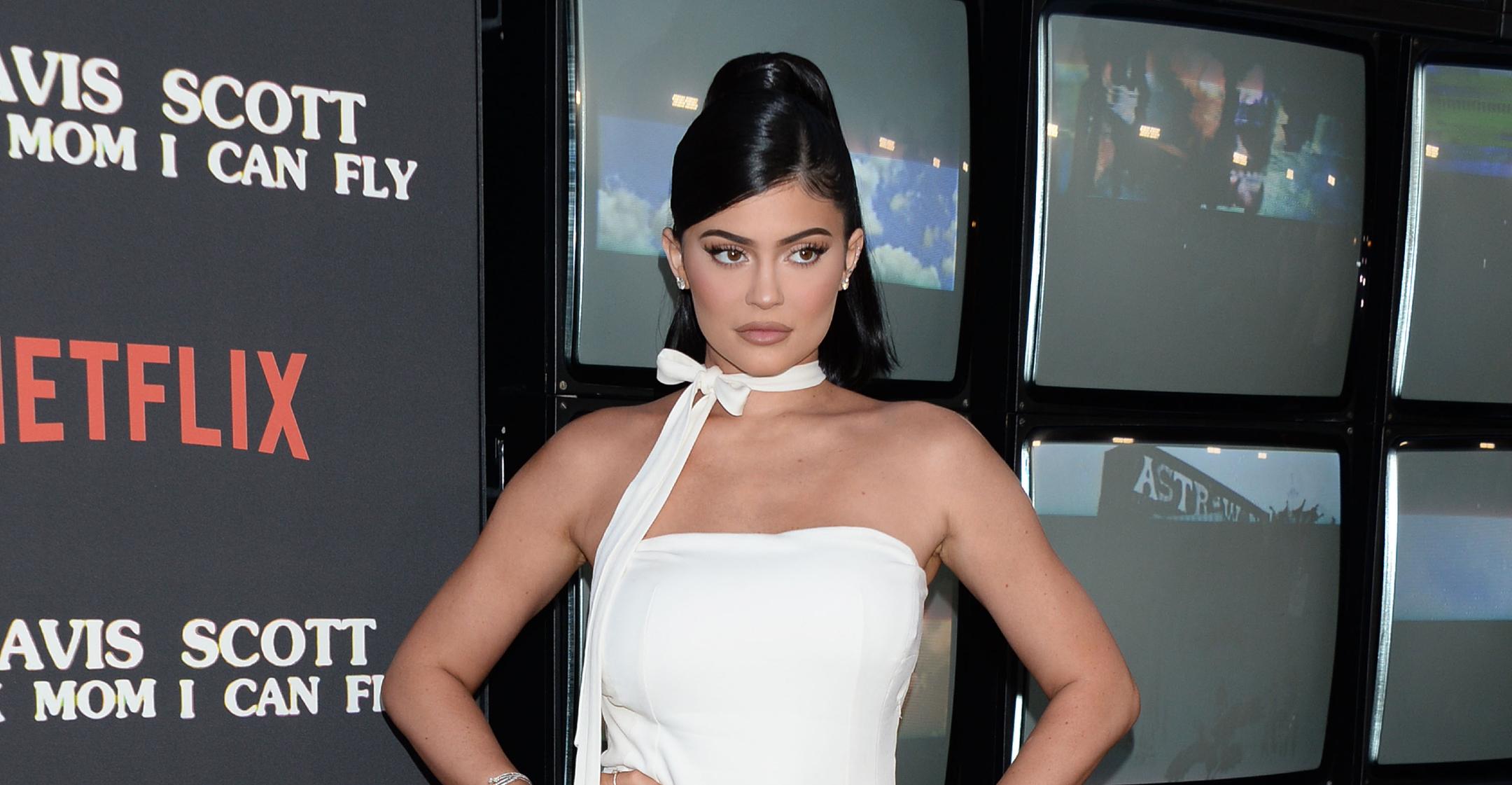 Kylie Jenner Is Crowned As The Most Successful Woman In Reality TV & On Instagram: Get Details On Her Hefty Earnings!
The proof is in the numbers: Kylie Jenner is more popular than ever.
On January 12, the 24-year-old makeup mogul was crowned as the most-followed woman on Instagram, with 301 million followers. The only individual ahead of her is soccer superstar Christian Ronaldo, who's racked up 389 million followers. (Instagram's official account comes in first, with 460 million followers.)
Article continues below advertisement
Upon the news of her social media feat, she was also just named as the most successful reality star by the Reality Riches campaign from SlotsUp. Researchers looked at aspects like a person's social media earnings and following, net worth, and number of IMDb credits before giving them a score out of 100.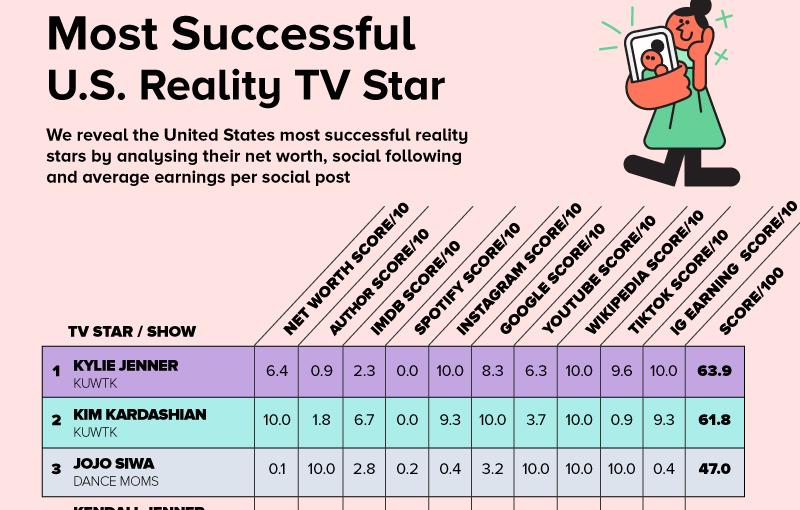 Article continues below advertisement
The pregnant star scored a 63.9, higher than anyone else, including sister Kim Kardashian, who came in second place with a total of 61.8.
It was estimated that Jenner earns $760,736 per social media post, while the latter makes around $50,000 less than that. The soon-to-be mom-of-two also has the fifth most-liked post on Instagram, as her second pregnancy announcement has 24.7 million likes.
Article continues below advertisement
The third slot on the list, which ranked 45 people in total, was given to the multifaceted JoJo Siwa with a score of 47. She started out on Dance Moms before going solo, racking up legions of young fans with her pop songs, smooth moves and energetic personality.
Fourth place belonged to another one of Jenner's sisters Kendall, who earned a score of 38.4. Rounding out the top five was American Idol alum Kelly Clarkson with 38.3.
Several other Keeping Up With the Kardashians stars made the rankings as well: Khloé Kardashian took the sixth slot with a score of 33.9, Kourtney came in eighth (30.2), Caitlyn Jenner nabbed 10th (23.1), Kris Jenner placed 13th (20.4) and Scott Disick landed in slot 27 (14).
Article continues below advertisement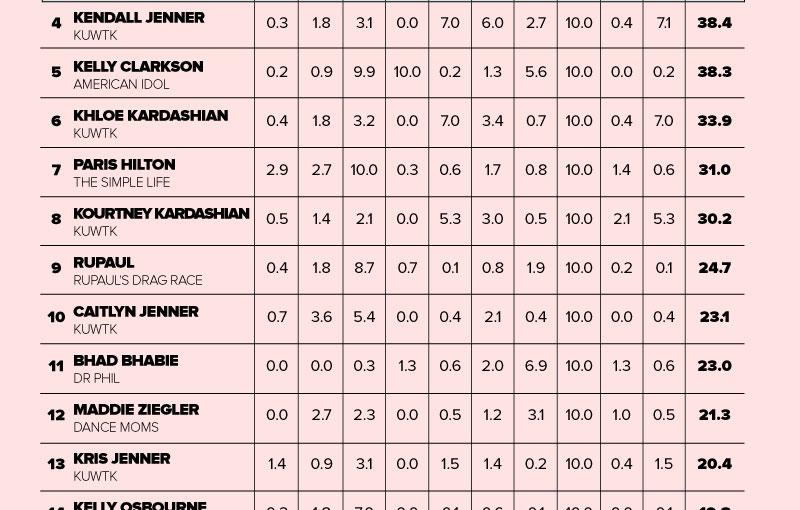 Other notables on the list include Jersey Shore fan-favorite Nicole "Snooki" Polizzi, Paris Hilton and Lauren Conrad.
Many reality stars, including several of the above, have been gaining popularity through TikTok, which according to Cloudfare Radar, was the most popular domain of 2021, surpassing Google.com, Facebook.com, Microsoft.com and Apple.com.
Forbes recently published their own list of the highest-paid TikTok stars, with Charli D'Amelio taking the first spot, having earned $17.5 million in 2021.