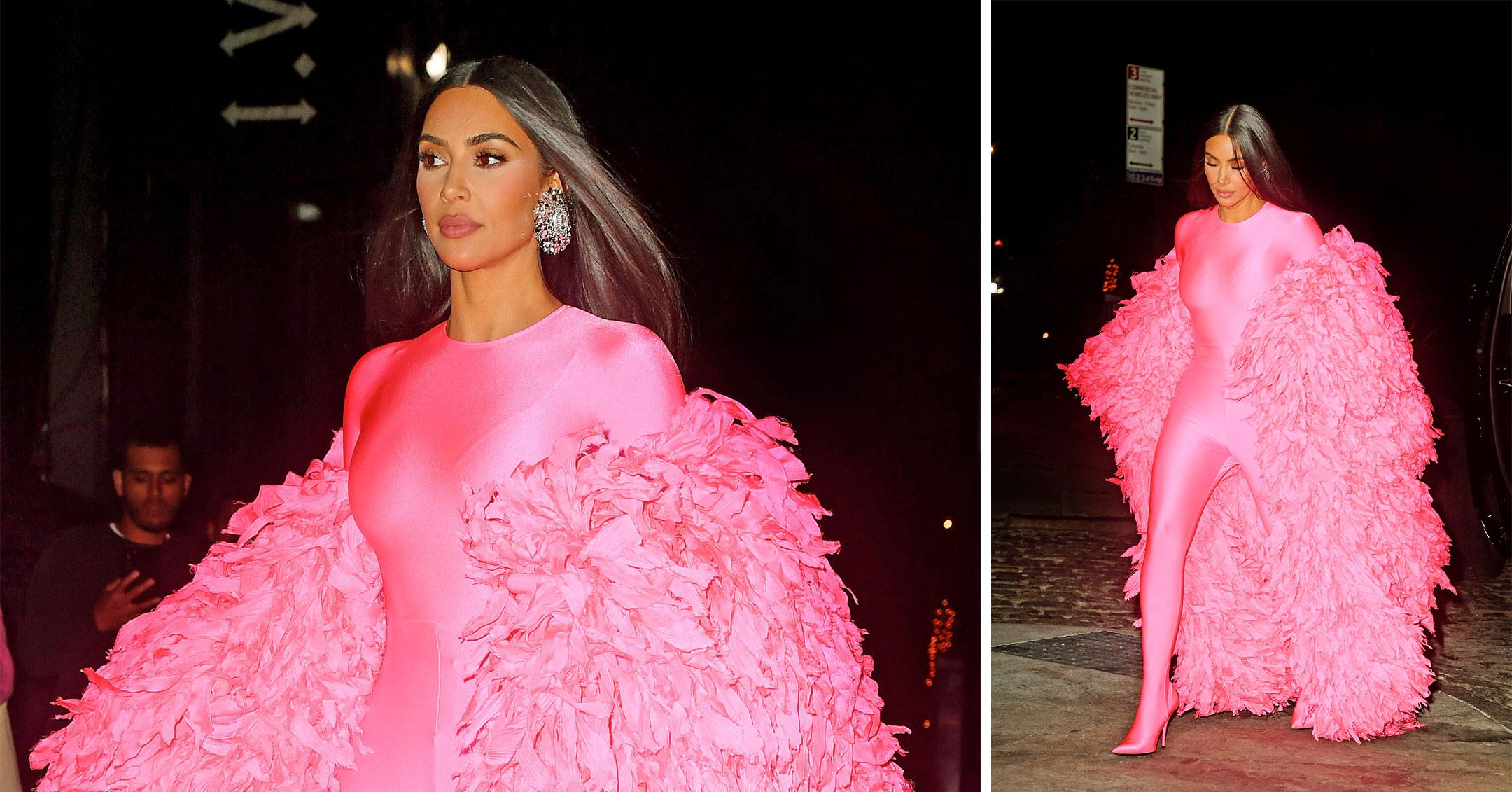 Kim Kardashian Wears A Spandex Bubblegum Pink Catsuit & Huge Feathery Coat To 'Saturday Night Live' Afterparty: Pics
The host with the most! After hosting Saturday Night Live for the first time on October 9, Kim Kardashian stepped out in New York City to celebrate with the cast, a few friends and some of her family members.
For the outing at Zero Bond, the reality star wore the same bubble gum pink catsuit she donned during the show's closing credits.
Keep scrolling to see pictures of her bold look!
Article continues below advertisement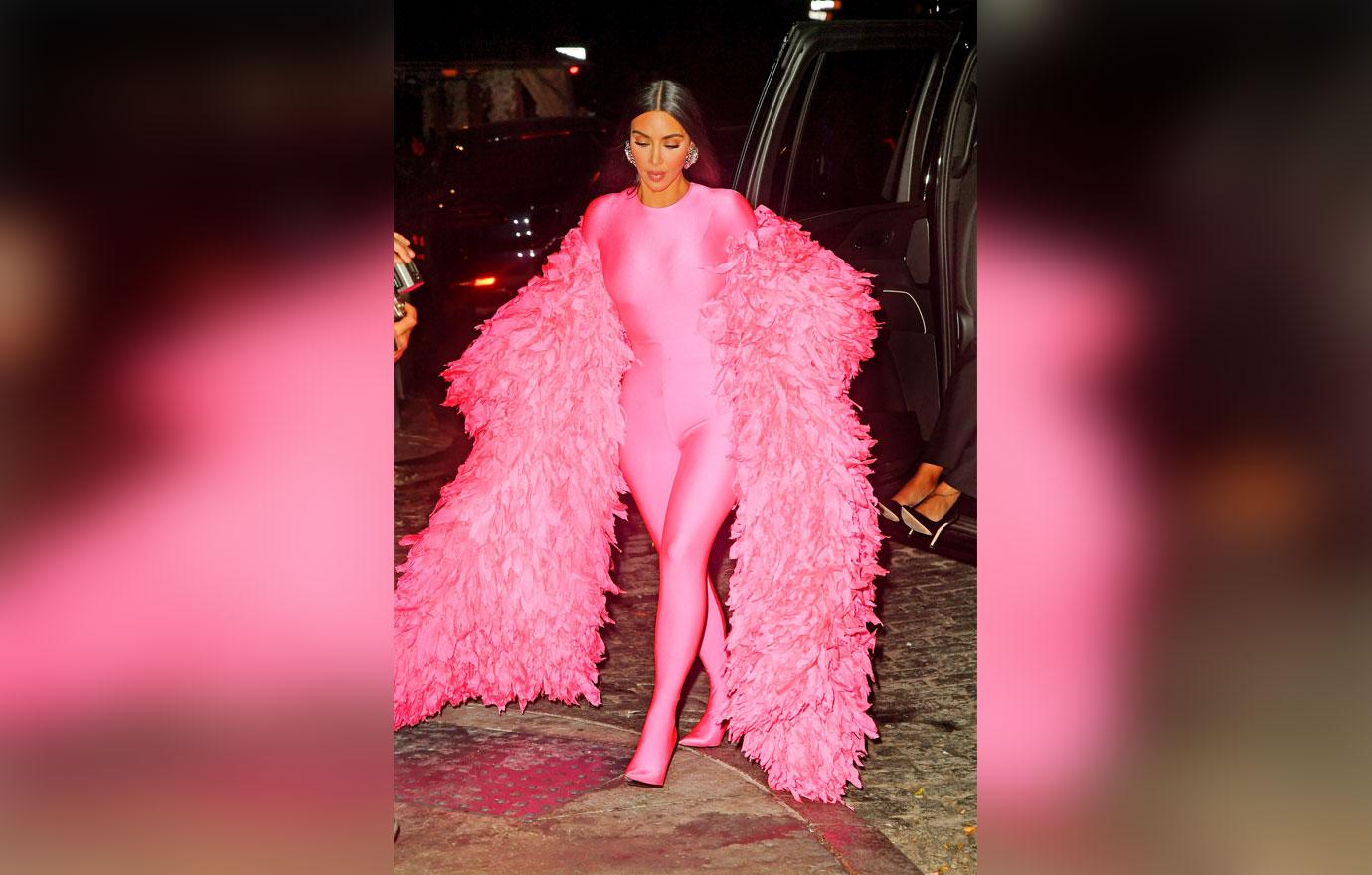 The mom-of-four's skintight spandex catsuit was made by Balenciaga and featured built-in heels. Her larger than life feathery coat matched the outfit perfectly, and she donned a pair of silver oversized earrings as well.
Joining her at the party was mom Kris Jenner and sister Khloé Kardashian — both of whom made appearances during the SNL episode. Scott Disick and Jenner's boyfriend, Corey Gamble, also came along, as did Gossip Girl's Chase Crawford and NBA star Blake Griffin, who had cameos in a Bachelorette-like sketch.
Page Six reported that La La Anthony, Gayle King and next week's host, Rami Malek, were also present.
Article continues below advertisement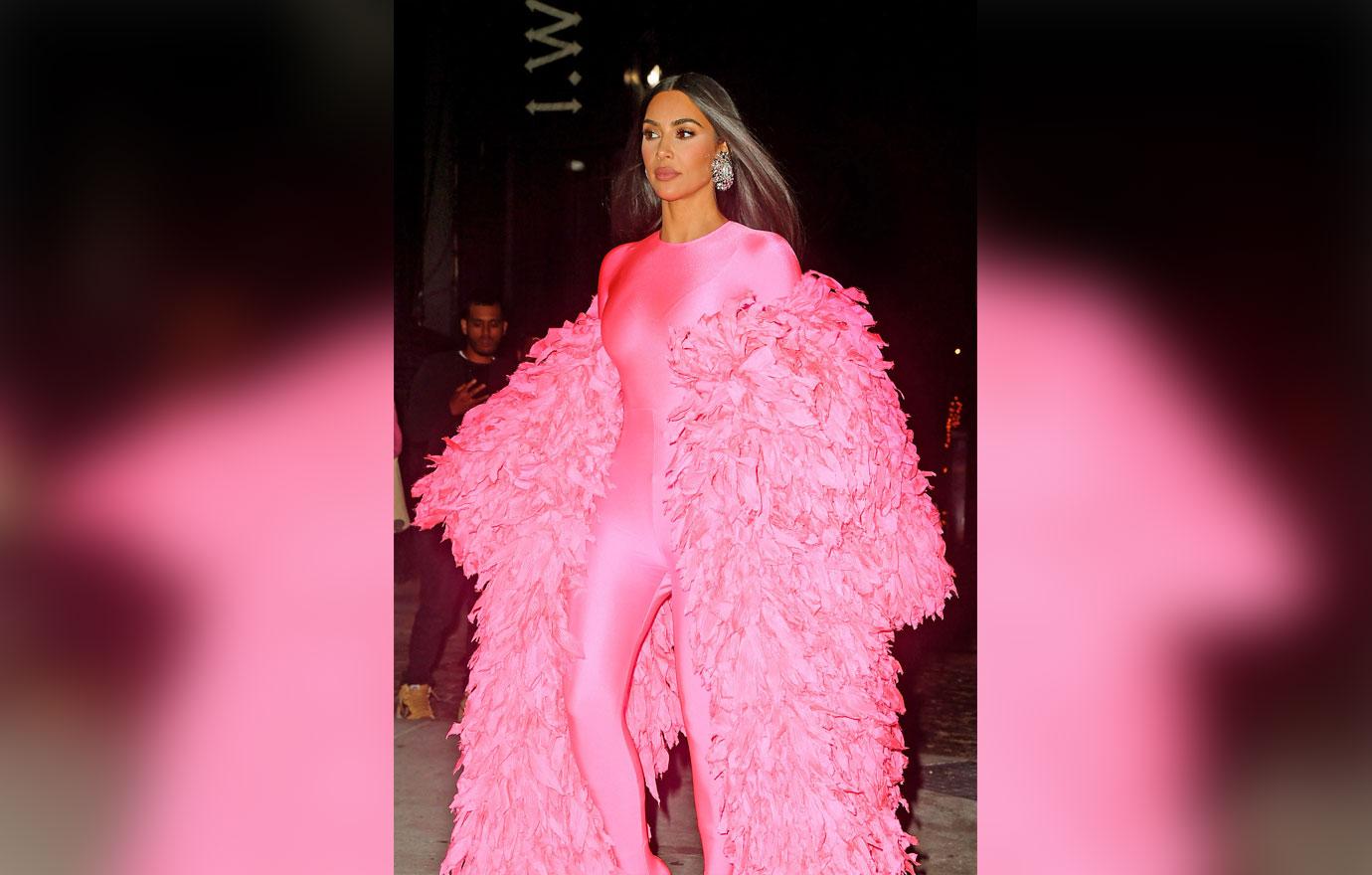 Momager Kris praised the Skims founder for a job well done, as she spent up to 20 hours a day rehearsing.
"She absolutely crushed one of the hardest stand up gigs in the world!!!! She is an absolute ROCKSTAR and I'm so proud of this accomplishment!!!" the mother-of-six gushed. "Not only was she beautiful, funny, outrageous and didn't take herself too seriously, but she took this on with such importance and focus. She was calm, kind, smart, funny, hilarious and vulnerable."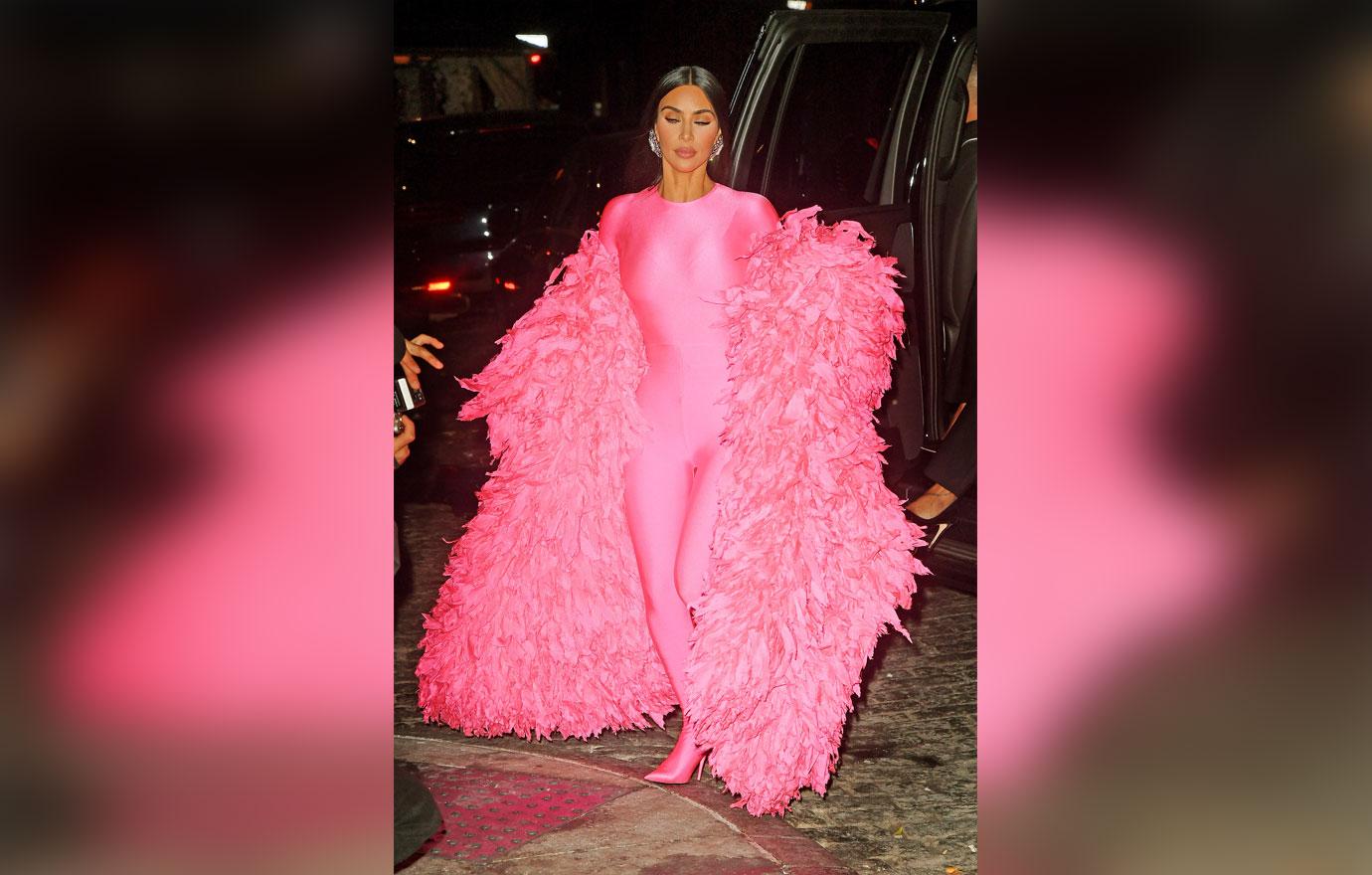 "She showed that she is always in on the joke and really knows how to be stunningly fabulous and knows how to make fun of herself at the same time. She did her monologue with the best mix of LOVE, vulnerability, self depreciation, humor, beauty, intelligence and kindness," Jenner continued. "Her work ethic is second to none. Always a team player and always including her family in everything she does. Wow. Kim, you nailed it!!!!! I am exploding with pride and excitement for the most amazing week. Thank you to Lorne Michaels for including Kim and Khloé and I in this epic show and for your kindness, generosity and for always treating us like family."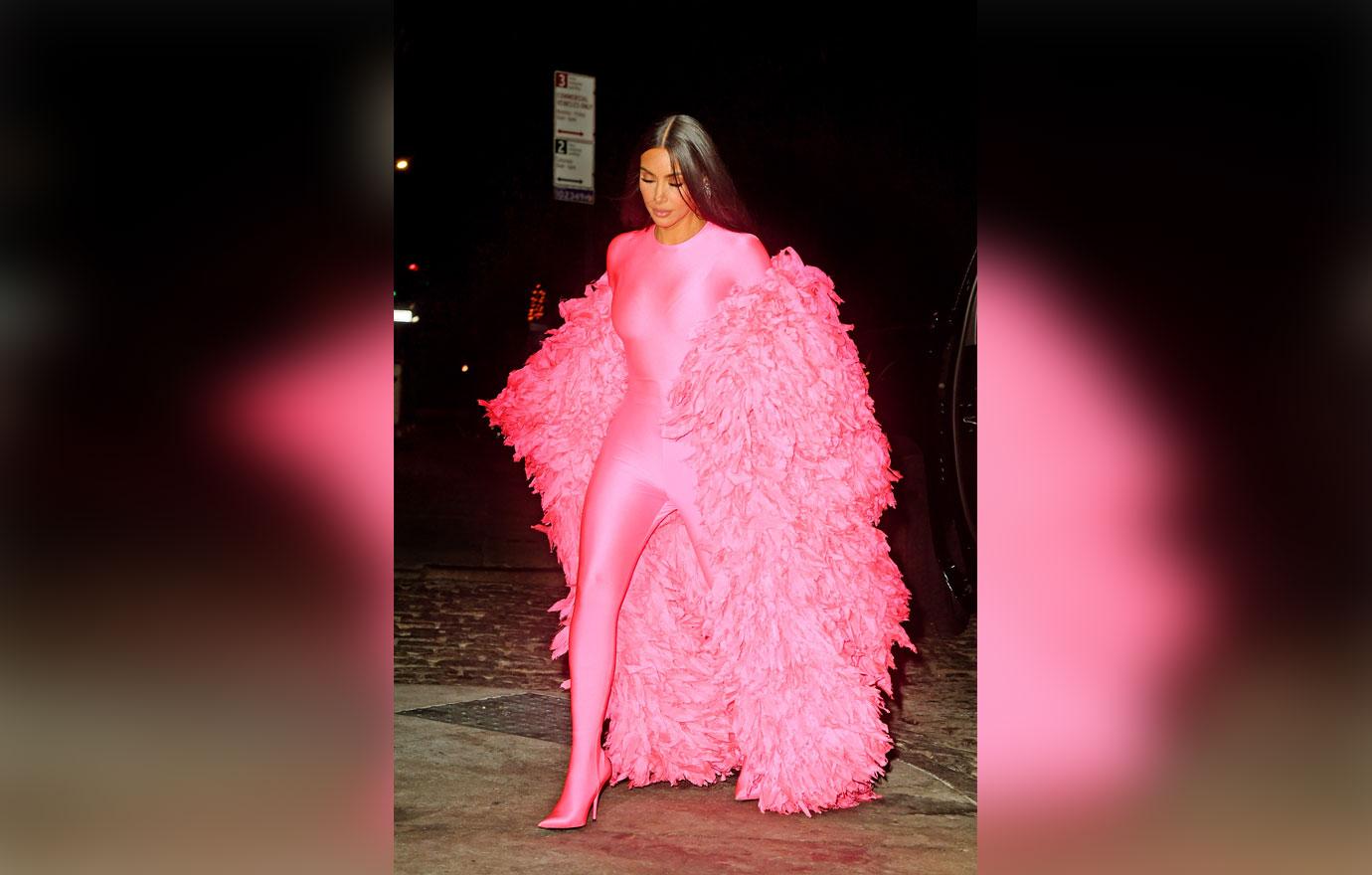 While some viewers scoffed at the idea of Kardashian hosting, Deadline revealed she helped bump the show's ratings from the week prior. As Kim herself would say, "Not bad for a girl with no talent!"