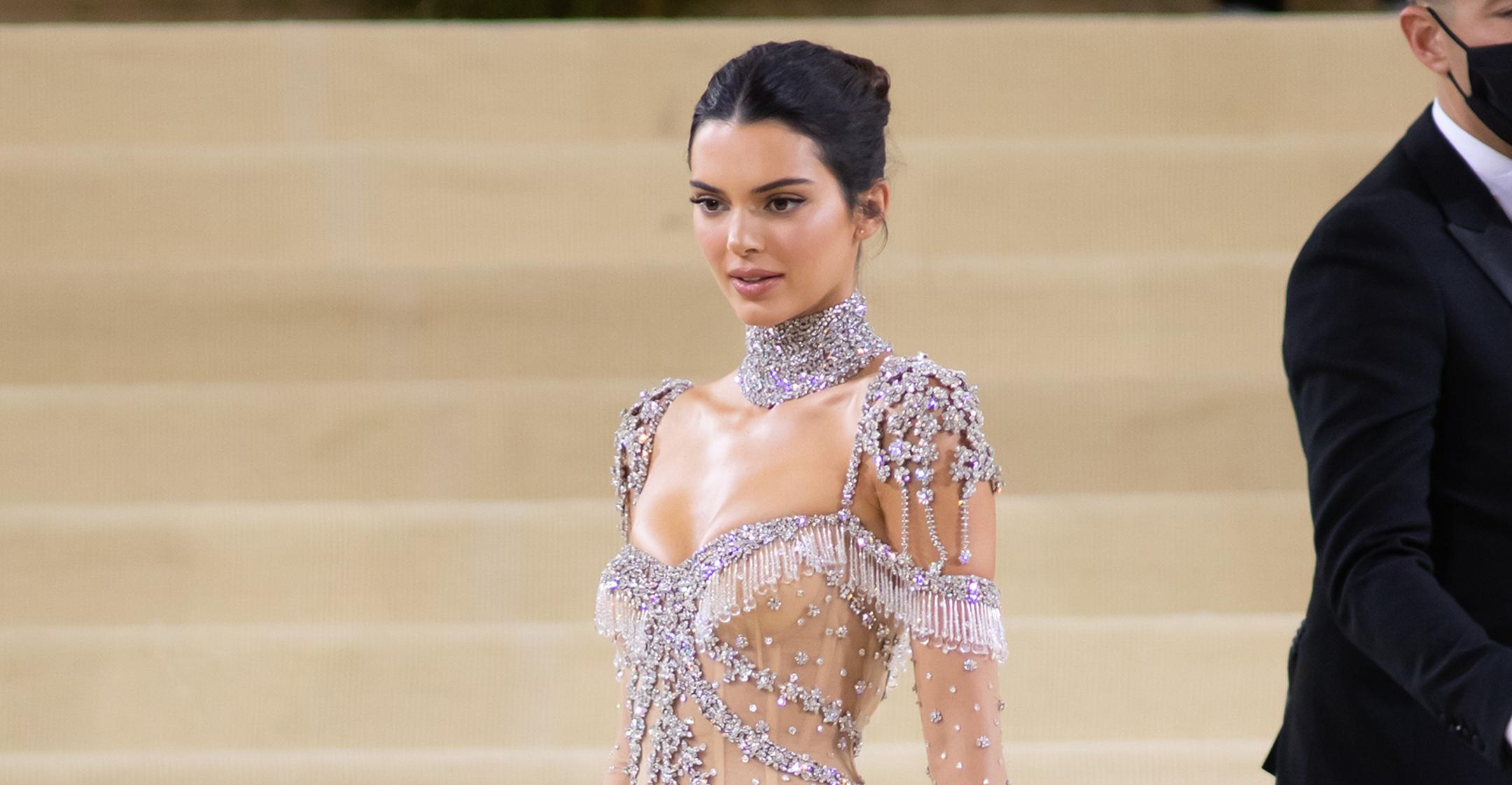 Kendall Jenner's Sparkly Sheer Met Gala Dress Took 2,500 Hours (More Than 100 Days!) & 30 People To Complete
Rome wasn't built in a day — and neither was Kendall Jenner's gorgeous Met Gala gown. In fact, it took more like 100 days!
Vogue captured the model as she got ready for the September 13 event, where the theme was In America: A Lexicon of Fashion.
Article continues below advertisement
"It's inspired by Audrey Hepburn in My Fair Lady. She wore Givenchy in almost all of her movies," the 818 Tequila founder explained. "She's just the biggest legend; I've been obsessed with her my whole life. I love her so much. She's just everything."
Article continues below advertisement
The reality star then showed the camera a photo of Hepburn on her phone. "I thought this dress was really beautiful and the lines were really pretty," she noted. "We just fell in love it with it, so it's our take on this dress I guess."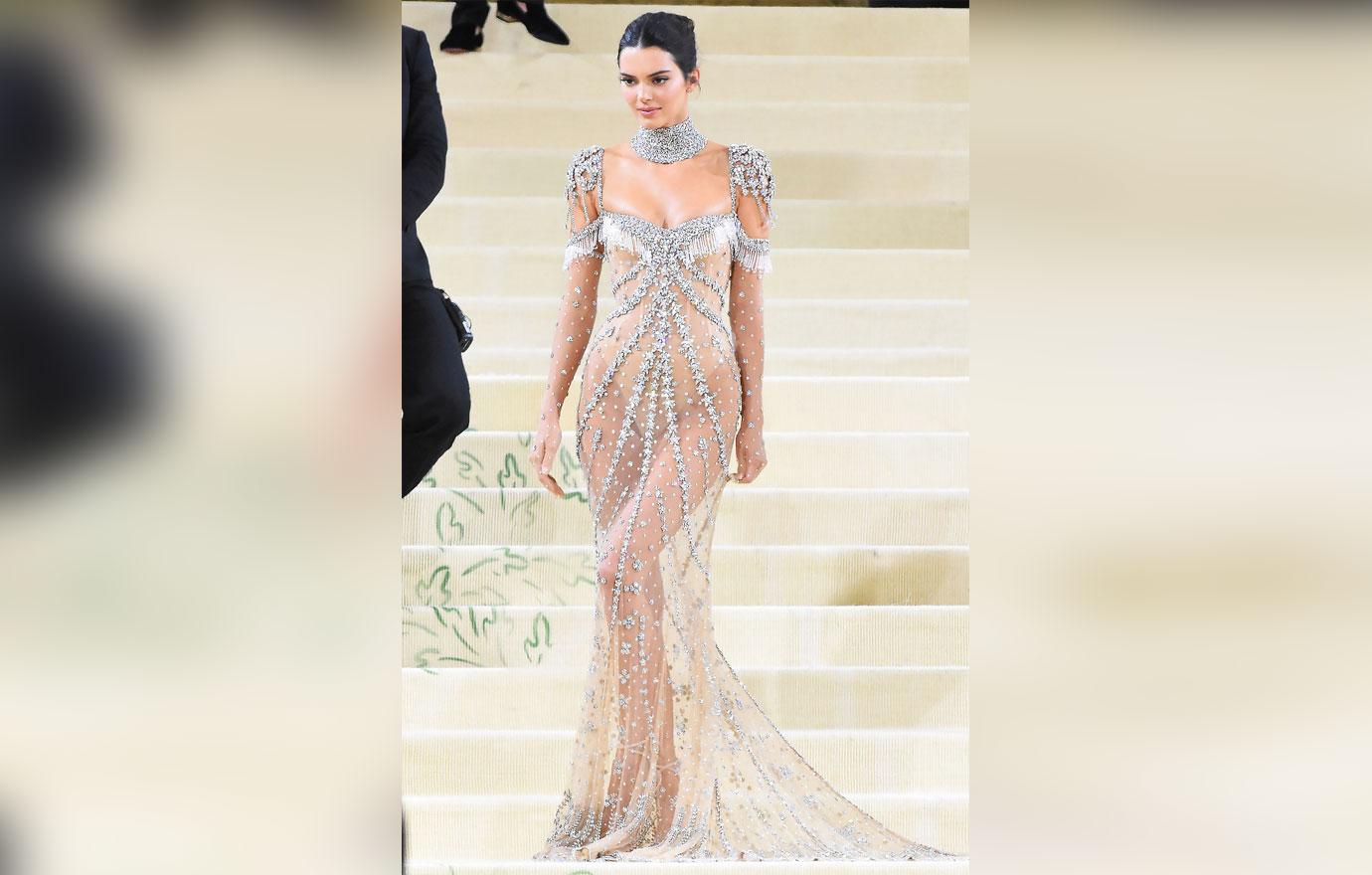 Article continues below advertisement
Designer Matt Williams then steps into frame, explaining that the piece is a "connection between French couture and American cinema," adding that he's been working on it for the past three months!
"The dress took 2,500 hours and 30 beaders to complete it," Williams says as the camera gazes over the delicate sheer fabric.
Jenner noted that the front of the dress is "pretty long," admitting, "It's going to be a challenge for me to walk around and have to lift my dress all night, but we're going to make it work, because it's worth it."
Article continues below advertisement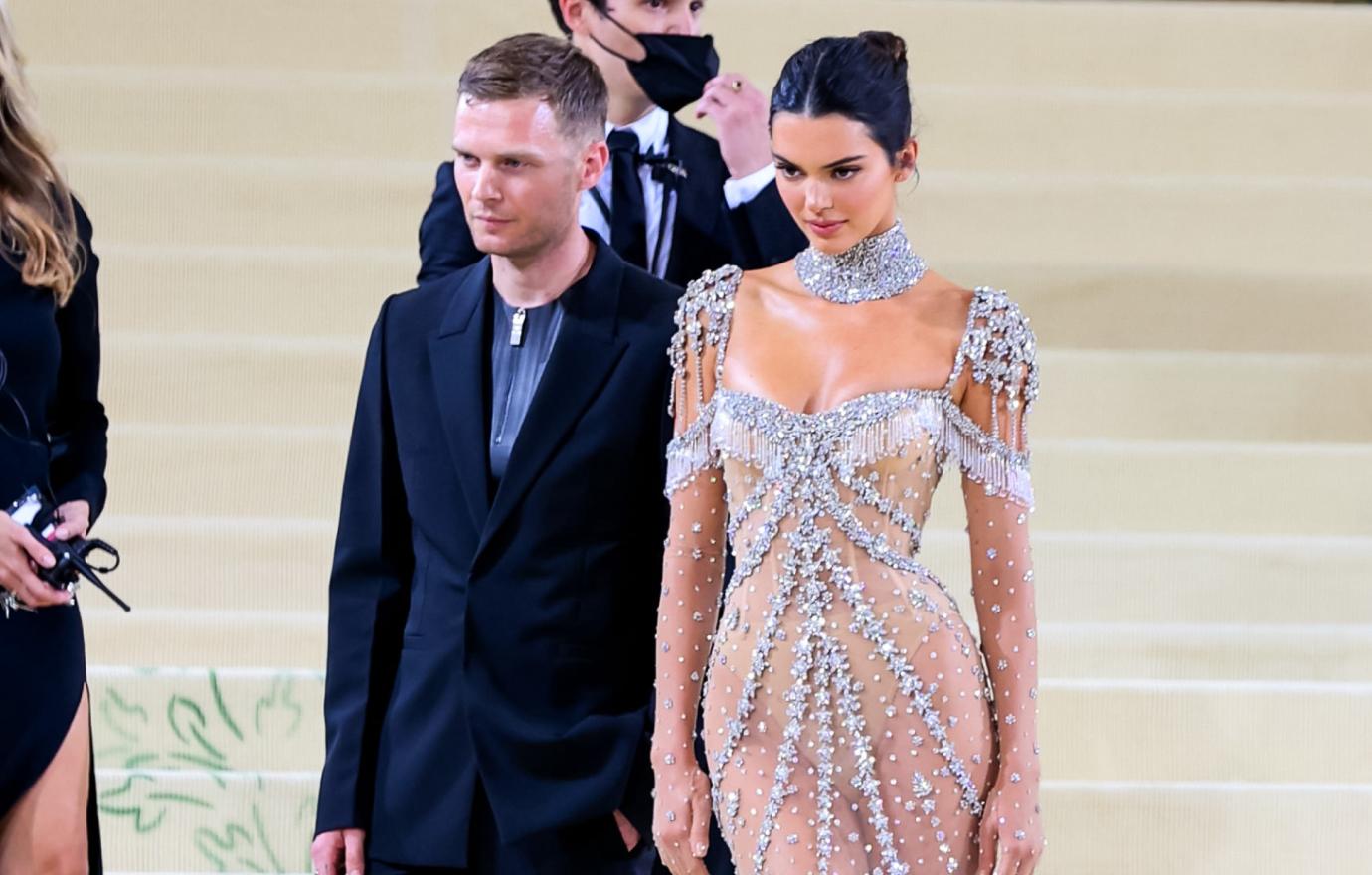 The designer assured her that it shouldn't be too difficult since they "embroidered the whole hem, so it has a nice weight to it."
After her hair and makeup is finished and she slips on the dress, she makes her way down to her car, with her team carrying both the front and back of the gown.
Instead of sitting down, Jenner stands up in the limousine van as it drives to the Metropolitan Museum of Art down the road, all while her makeup guru does a little touch-up on her face.
Then, voila! The stunner appears on the Met Gala carpet, where she chats with pals like Gigi Hadid and Emma Chamberlain. And in true model fashion, she doesn't miss a step.