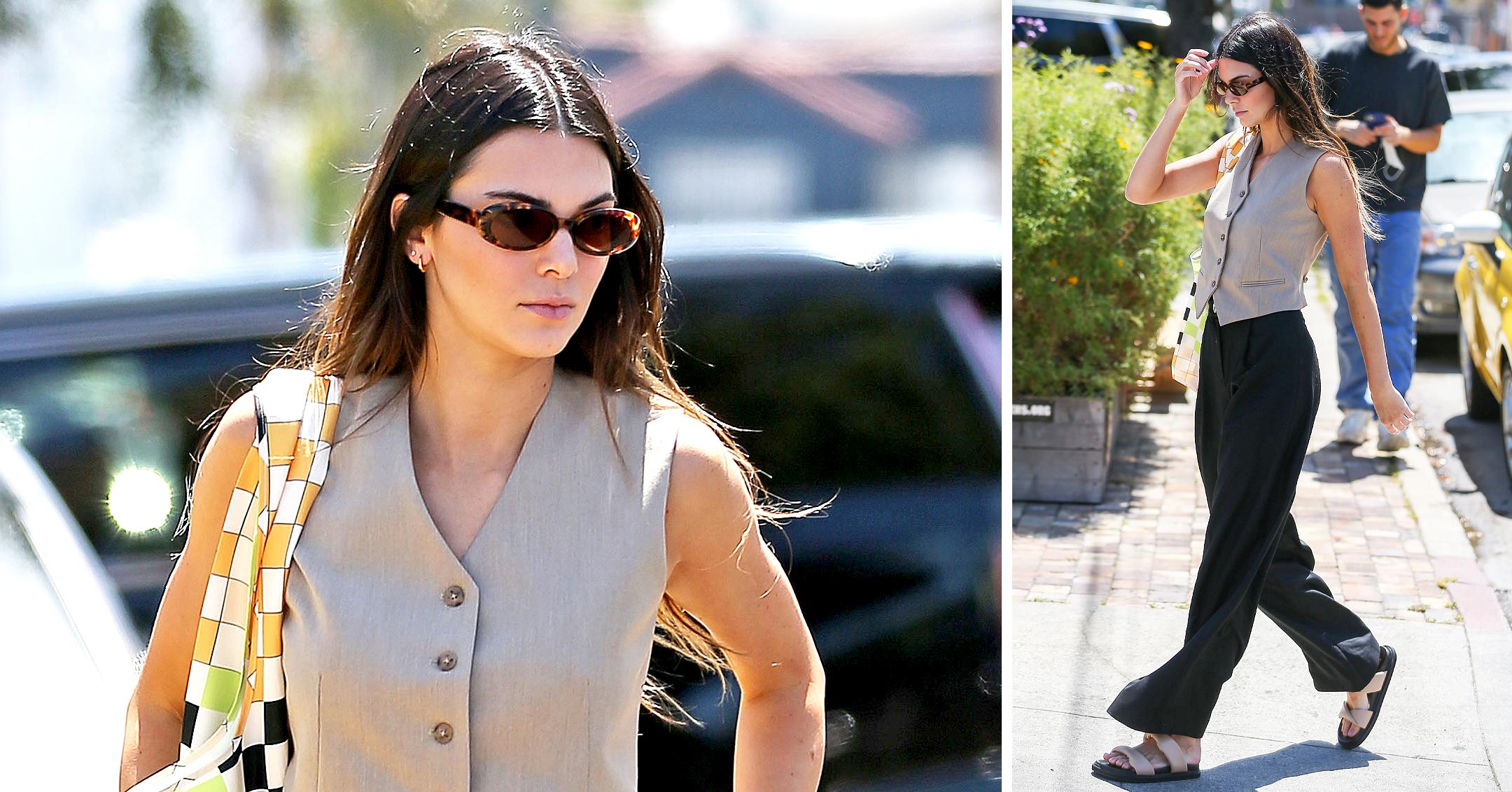 These Photos Of Kendall Jenner Flawlessly Executing The Menswear Trend Will Have You Running To The Mall
Ahead of Memorial Day weekend, Kendall Jenner stepped out get some fresh air in Los Angeles, Calif. Clad in a menswear look, it's clear the Keeping Up With the Kardashians has an ever-changing style — but she nails it every time!
Scroll down to see her outfit.
Article continues below advertisement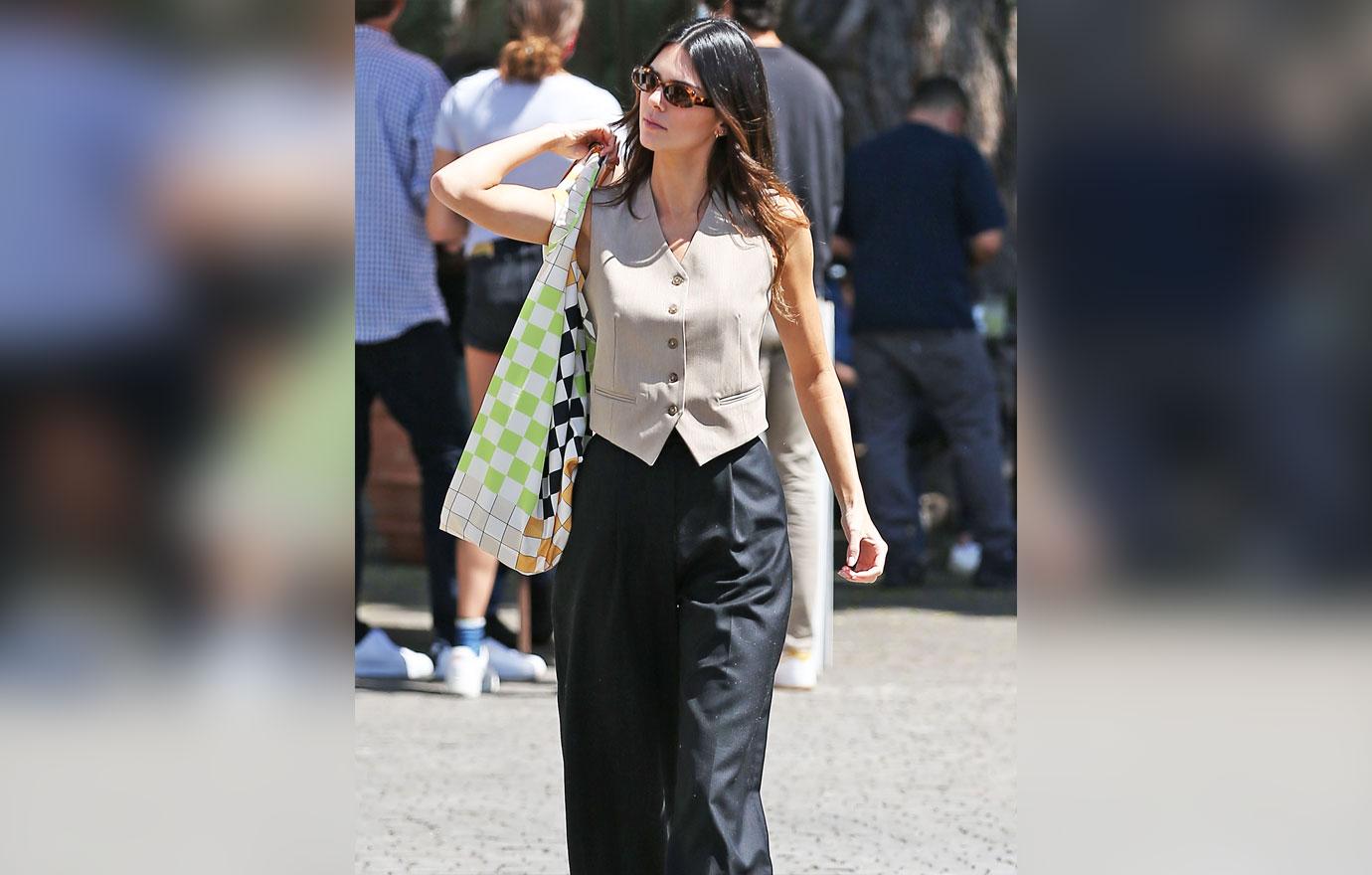 According to Vogue's Liana Satenstein, Jenner's beige vest is perfectly on trend, likening the style to "a waistcoat plucked from Willy Wonka or The Wedding Singer, and shrunken into a Polly Pocket size."
Stars like Bella Hadid and Dua Lipa has also been spotted wearing the piece.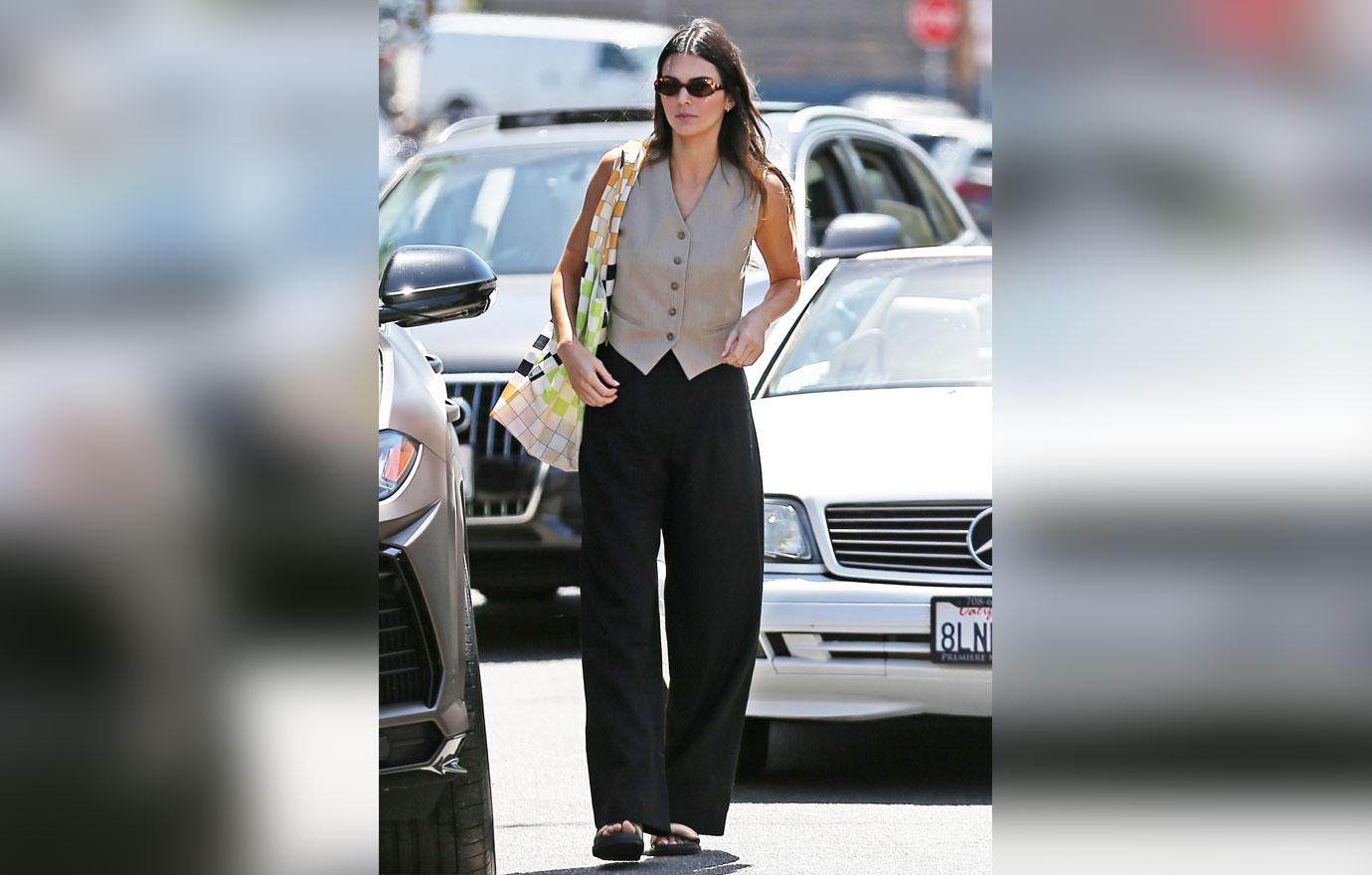 On May 26, the model paired her top with loose-fitting, wide-legged black pants, slide sandals, a pair of sunnies and a multicolored tote bag.
"The whole nude thing and keeping simple colors, it's really nice and super elegant and it's perfect because I would say if I was looking at my whole closet of shoes, the most shoes that I have are the pretty simple ones because you can wear them over and over and over again," she told Harper's BAZAAR. "They never get old, the trend never goes."
Article continues below advertisement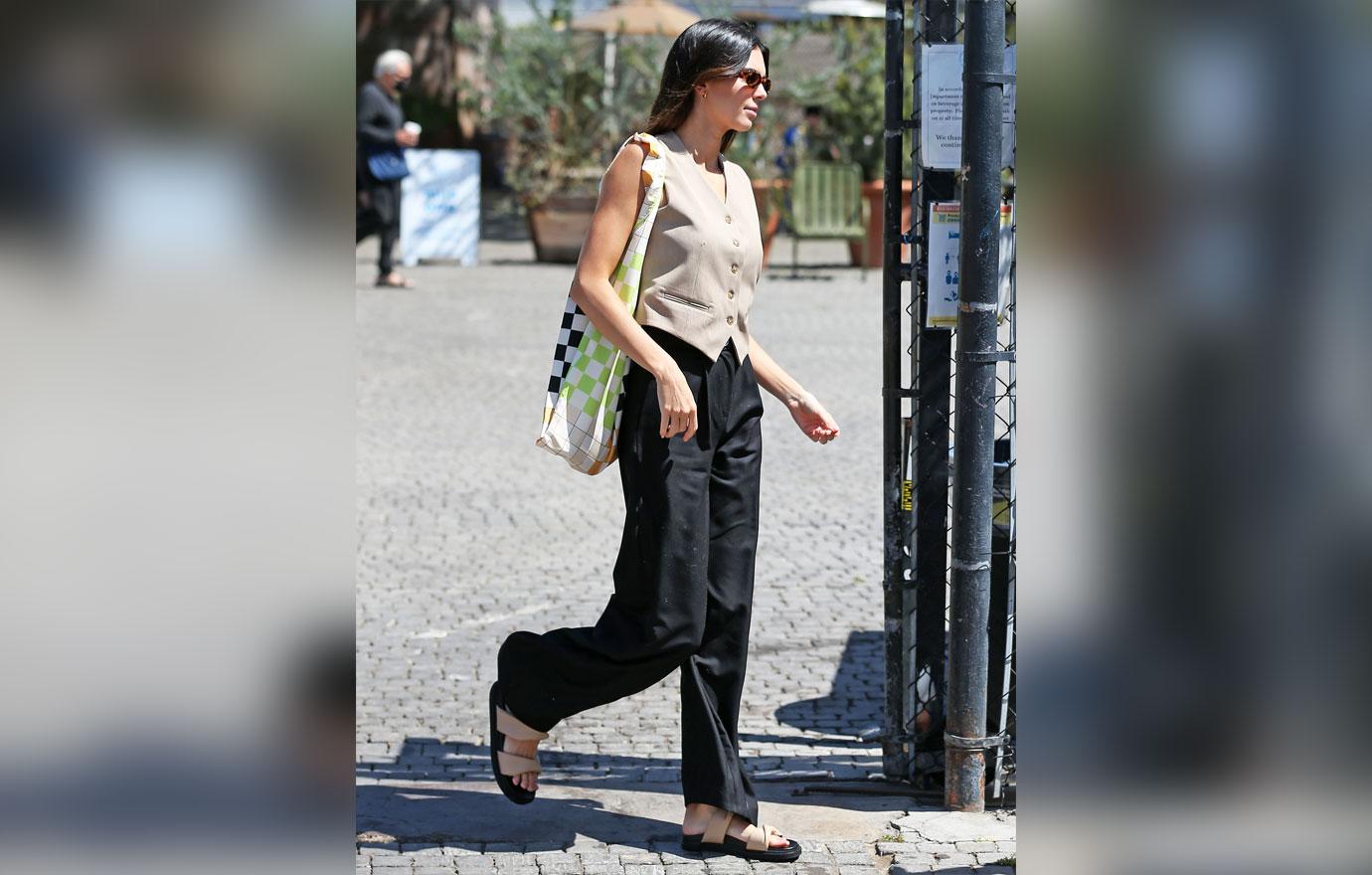 The star is fresh off the launch party for her 818 Tequila. Lucky attendees included all of her sisters (duh!), Katy Perry, Drake, Kate Hudson and her fellow model pals like Hailey Baldwin and Winnie Harlow.
Jenner revealed in February that she was prepping to release the alcohol line, which she said was "almost 4 years" in the making.
"I've been on a journey to create the best tasting tequila. after dozens of blind taste tests, trips to our distillery, entering into world tasting competitions anonymously and WINNING (🥳) ..3.5 years later i think we've done it!" she revealed. "This is all we've been drinking for the last year and i can't wait for everyone else to get their hands on this to enjoy it as much as we do!"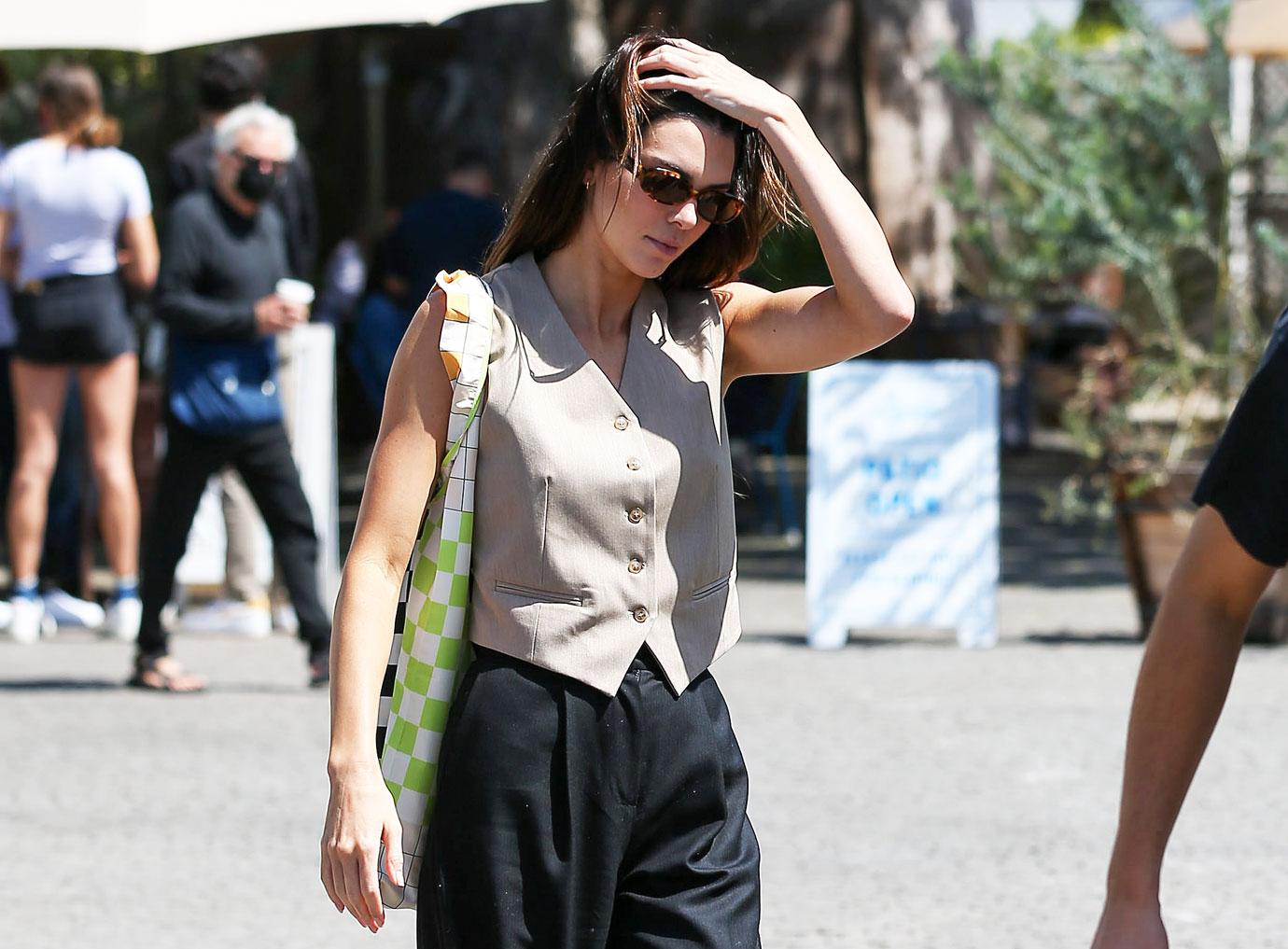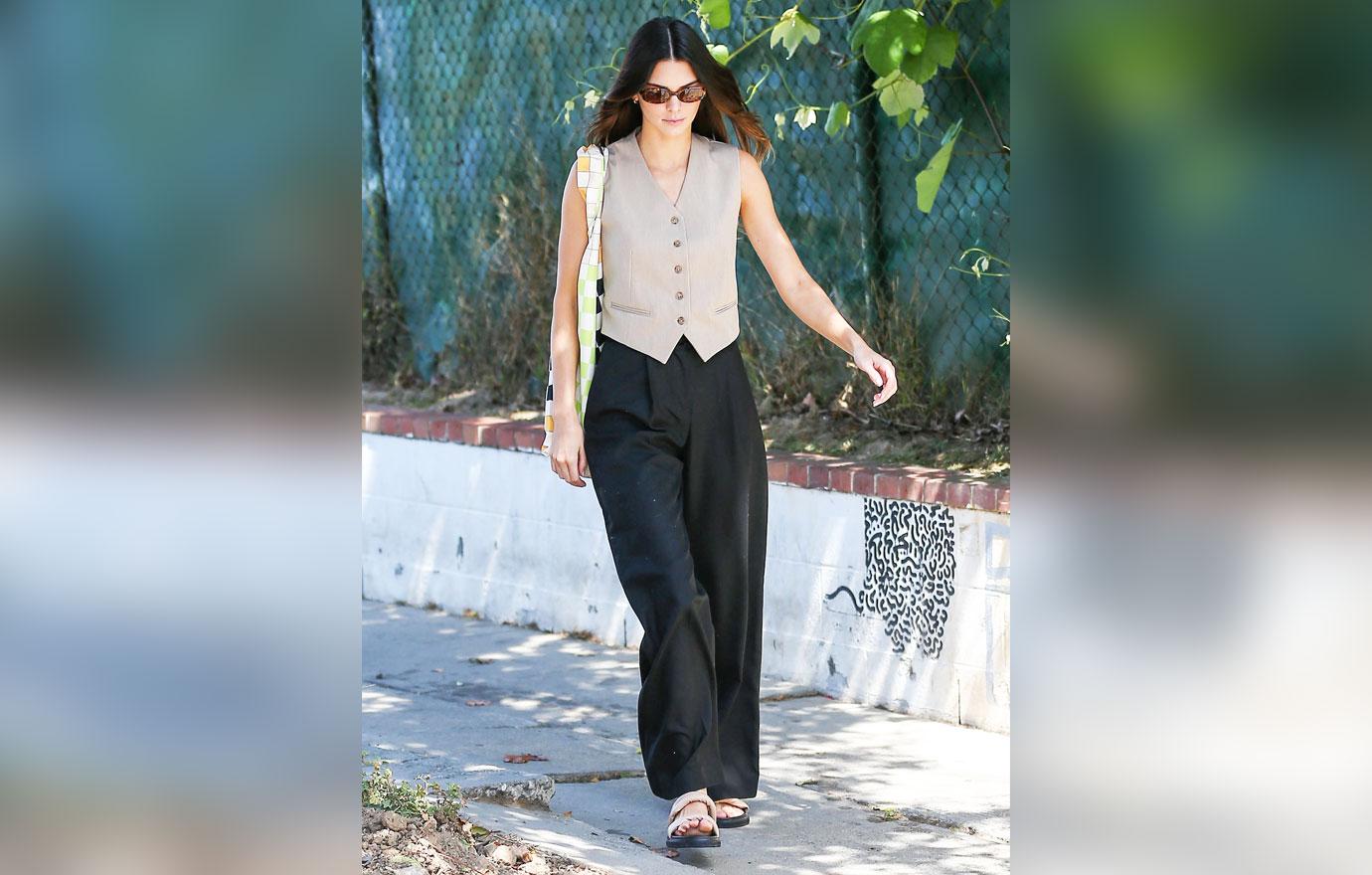 Her ensemble may look weird on some, but as always, Jenner totally rocked it. Likely to agree is her boyfriend, NBA player Devin Brooks.
"This is the happiest Kendall has ever been in a relationship," a source told PEOPLE last month. "She and Devin started out slowly, but have dated for about a year now.