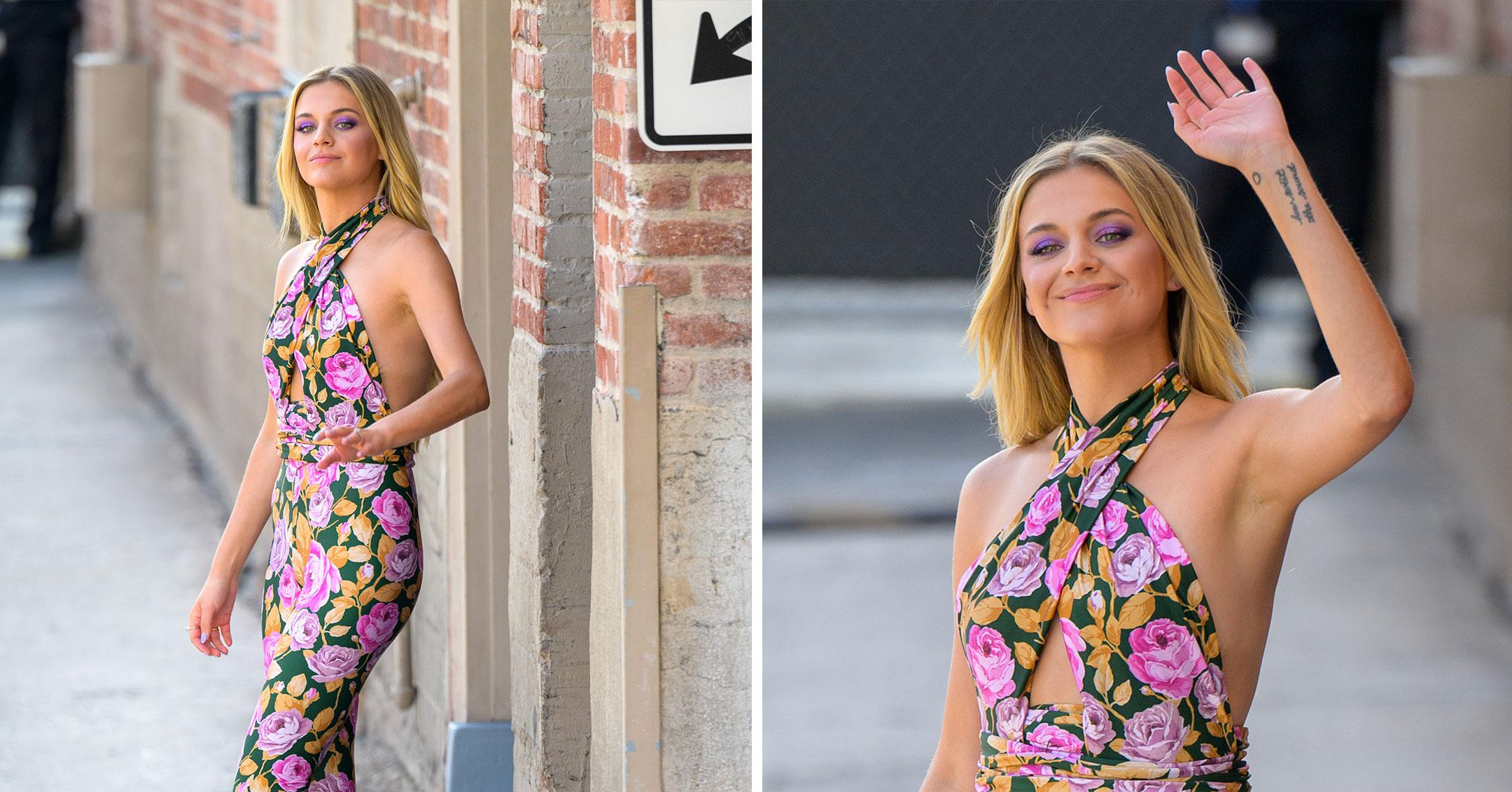 Flower Power! Kelsea Ballerini Stuns In Floral Jumpsuit At 'Jimmy Kimmel Live!' — Pics
A ray of sunshine! Kelsea Ballerini showed off her adorable floral jumpsuit when she stopped by Jimmy Kimmel Live! in Los Angeles, Calif., on June 30.
The singer, 28, also stood out when she showed off her hot pink heels!
Scroll through the gallery below to see more shots.
Article continues below advertisement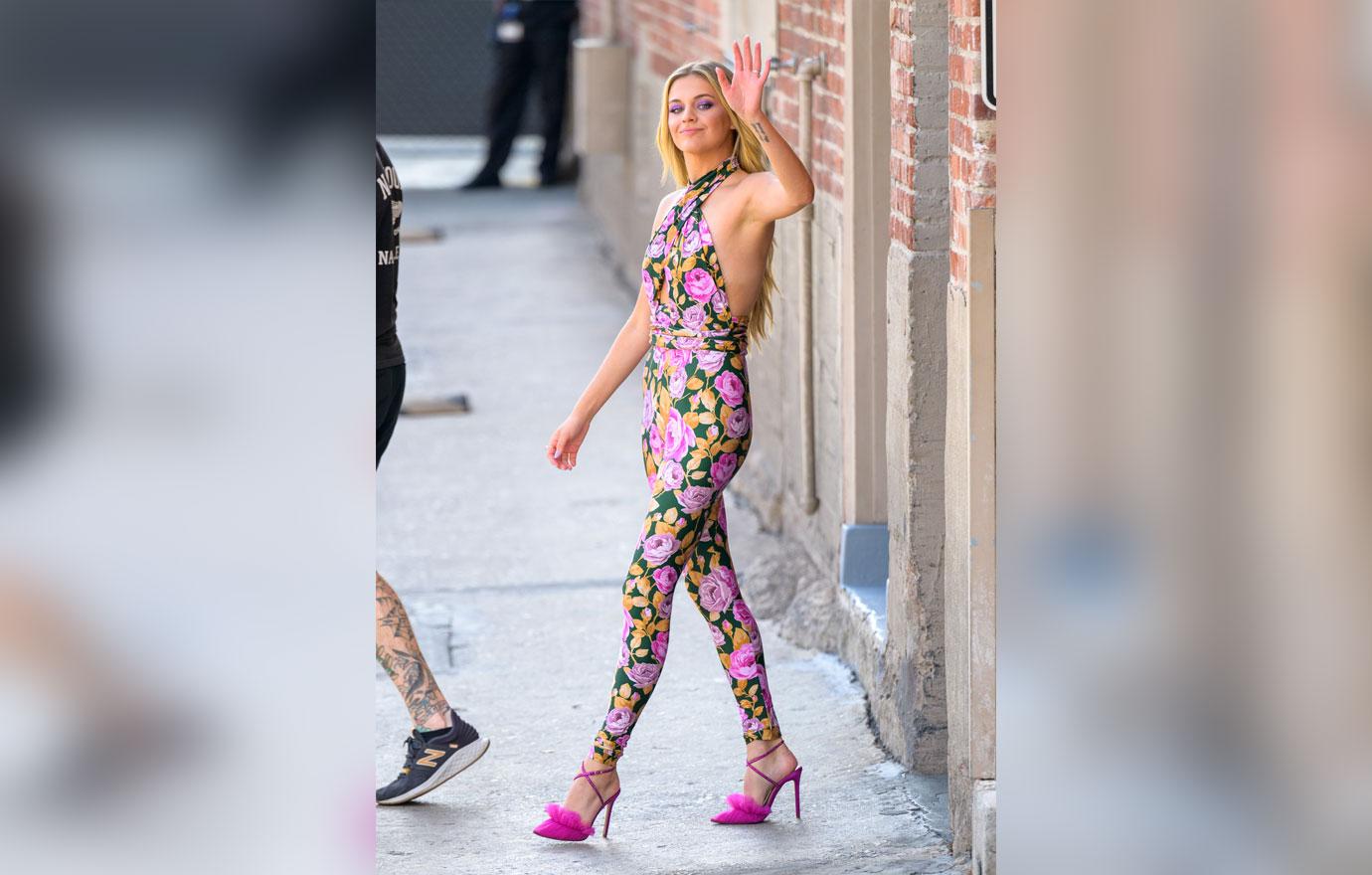 The blonde babe couldn't wait to chat with her pal Chelsea Handler, who was filling in for the late night host.
"when you lose both earrings by the second verse, it's a nice time.@jimmykimmellive," the star quipped on social media.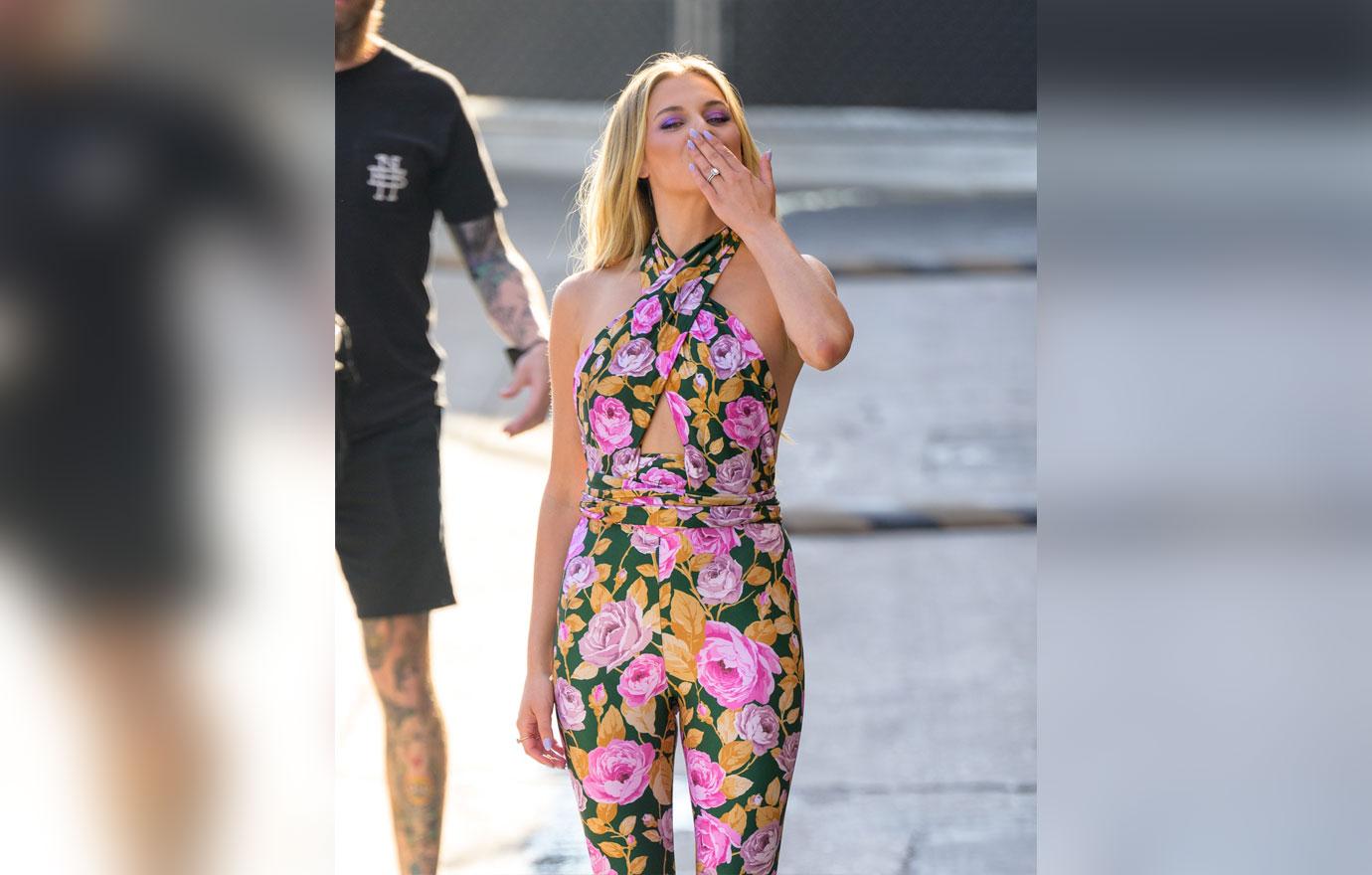 Kisses! Ballerini looked happy to be promoting her latest single Heartfirst, which will be featured on her upcoming album.
The Tennessee native, who is married to singer Morgan Evans, has been dropping hints about what her fans can expect.
"I've been super hesitant to share anything before it's super ready because things have just been so subject to change the last few years, but it's ready. So, more soon!" she wrote on social media.
Article continues below advertisement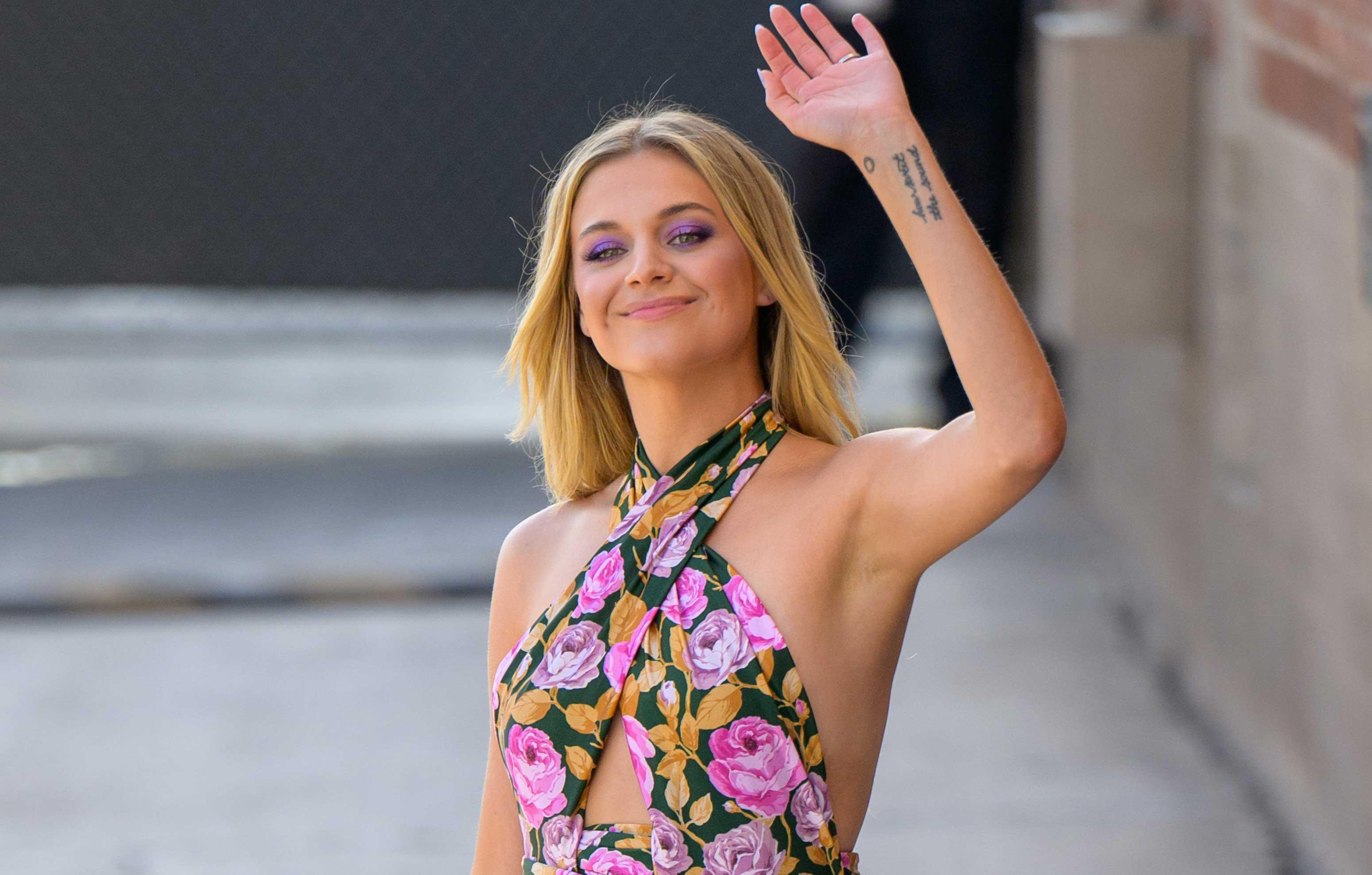 "I will say that the sound of this 'hypothetical record' is definitely — it's different than anything I have ever done, and it is heavily influenced by I would say '90s music in general — but definitely '90s female country," she revealed.
"You know it's interesting. I've always really enjoyed walking that line and balance of pop and country, and I will certainly never apologize for that because I feel like that's just what's true to me. It's what I listen to and what I'm inspired by, and I know some people really get their panties in a wad about it, and that's OK. But I feel like you just have to be true to your heart and your art, and that's always what I've done," she continued.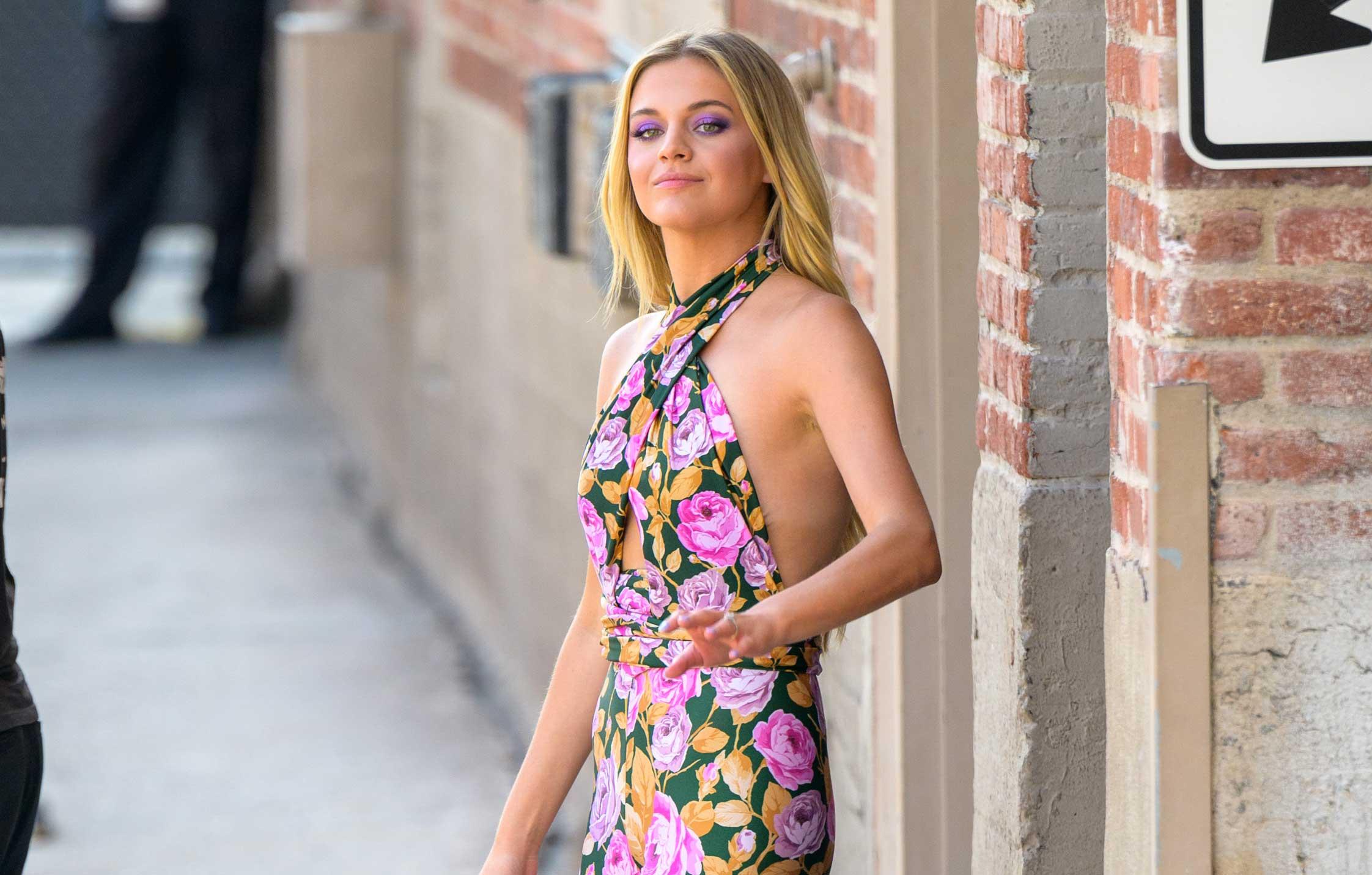 Some fans believe the album may drop in August or September, but for now, the Heartfirst video, which dropped on Friday, July 8, will be on replay. "alllll the HEARTFIRST looks ✨ the official video is out now and premiering on @cmt all day today!!! check it out 💙," she gushed.