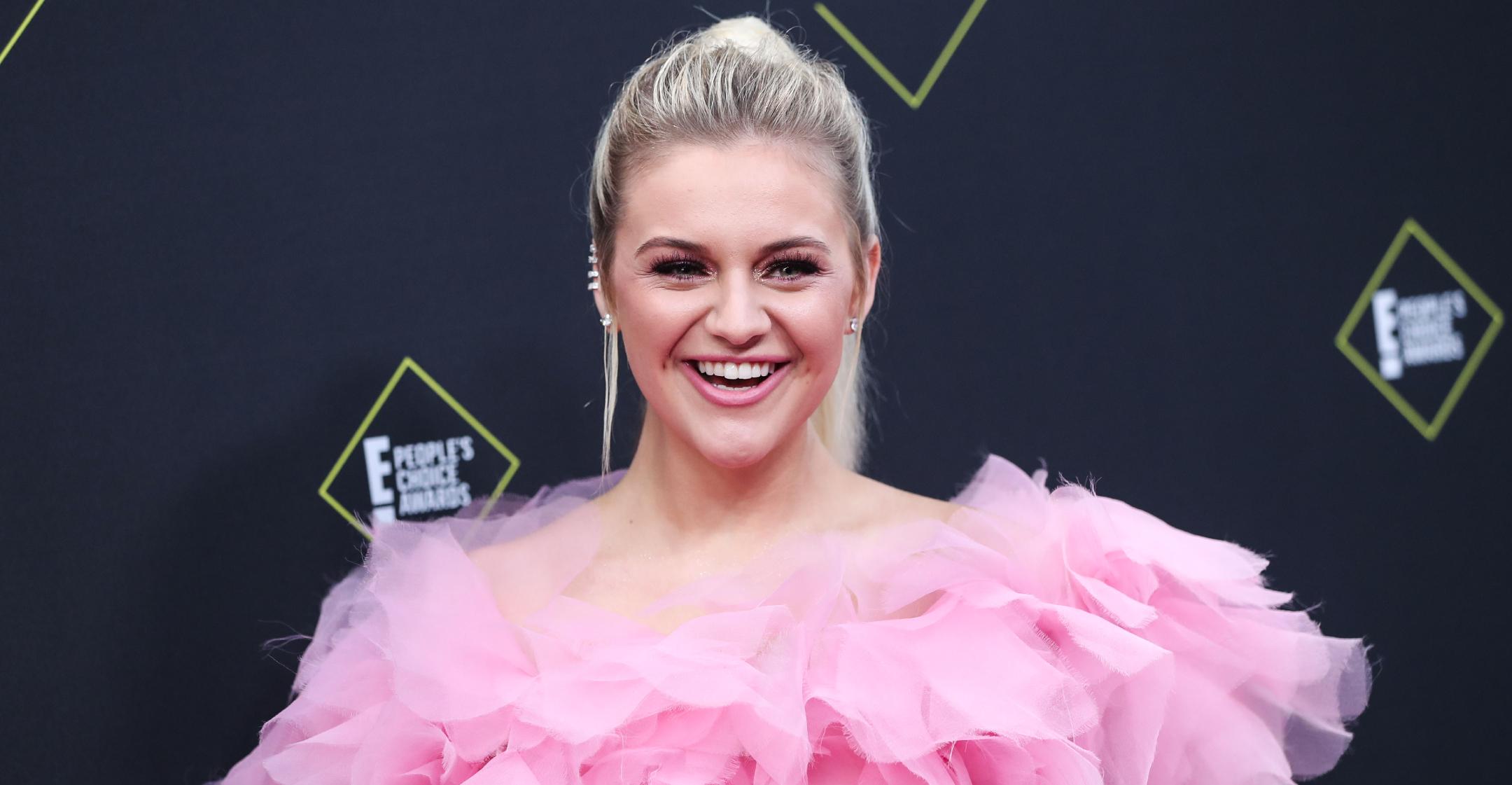 Kelsea Ballerini Sparkles In A Bedazzled Bandeau & White Pantsuit To Virtually Cohost The CMT Music Awards: Photo!
You can't rain on her parade! Though Kelsea Ballerini was scheduled to host the CMT Music Awards on April 11 alongside Anthony Mackie, she wound up testing positive for the Coronavirus just a few days beforehand — but since she's feeling good, she's taking her duties virtual.
Thirty minutes before the show began, the singer debuted her first look of the night: a white and bedazzled blazer, bedazzled bandeau and white pants.
"Bossing up. Glam by me," she captioned her photo. "This styled by this sick @michaelkors suit that @mollyddickson dropped off."
Article continues below advertisement
In addition to a few professional photos, Ballerini posted a video to put her unique setup on display.
"When you can't make it to the carpet, so they bring the carpet to you. And it just happens to be in your driveway, outside of your garage," the star quipped, showing off the pink carpet and CMT Awards backdrop at her home. "Anything's possible, y'all."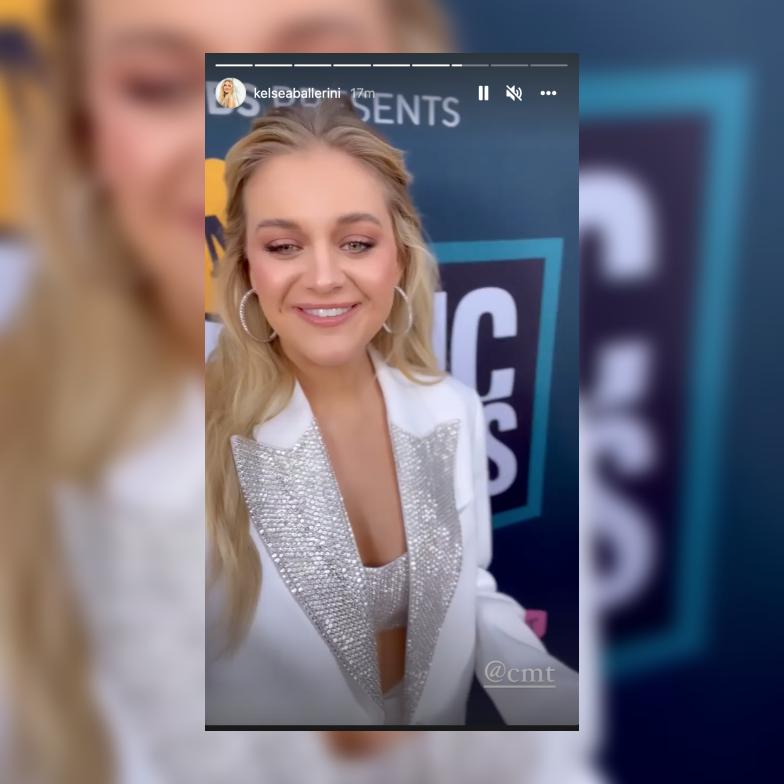 Article continues below advertisement
When the awards kicked off, it was revealed that Kane Brown was filling in as another in-person host. The dad-of-two is a perfect choice for the gig as he cohosted last year's event alongside Ballerini!
The blonde beauty said she was "devastated" to have to miss out on the Nashville shindig, but insisted they're going to do "our damn best" when it comes to putting on a great show.
In fact, she's even sticking to the schedule and performing her new song "Heartfirst" — though being in the comfort of her own home hasn't calmed her nerves!
"What I'm supposed to be good at is singing, so I have a lot more pressure on myself to perform well because that's my job. And I'm like, 'If I mess up reading a prompter, that's not what I'm great at, so that's OK,'" she spilled to E! News. "So, I feel a little bit less pressure with the talking part. It's the singing part that I'm like, 'If I mess that up, then I'm firing myself.'
Once the awards show wraps up, the "Hole in a Bottle" songstress will be back in the studio to record new tunes.
"I've just been working so hard on what this next chapter is gonna be and sound like," the Tennessee native shared. "My last single, it was called 'Half of My Hometown,' and it was a ballad about leaving my hometown at 15 to pursue music, to do this. And now it's time to zig-zag back to the other part of what I do, which is just 'bop.' It's a bop, y'all."