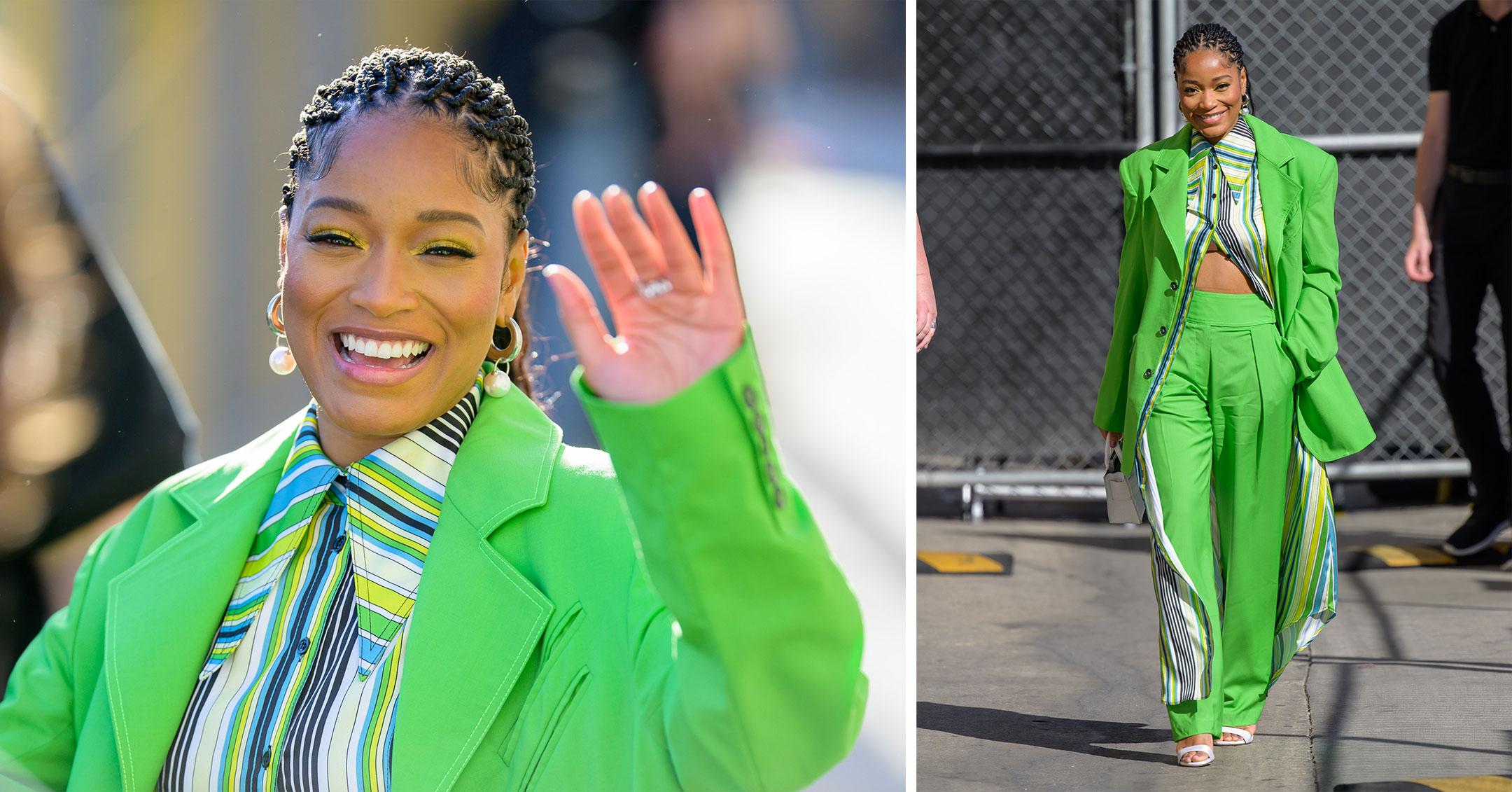 Keke Palmer's Neon Pantsuit Will Make You (Lime) Green With Envy! See Her Bright Outfit
Actress Keke Palmer was impossible to miss when she appeared on the March 16 episode of Jimmy Kimmel's program. The star showed up in a matching lime green set, which she accented with a long unbuttoned shirt that showed a sliver of skin. And luckily for us, she revealed the designer behind each piece!
Scroll down to see how to recreate the bright outfit.
Article continues below advertisement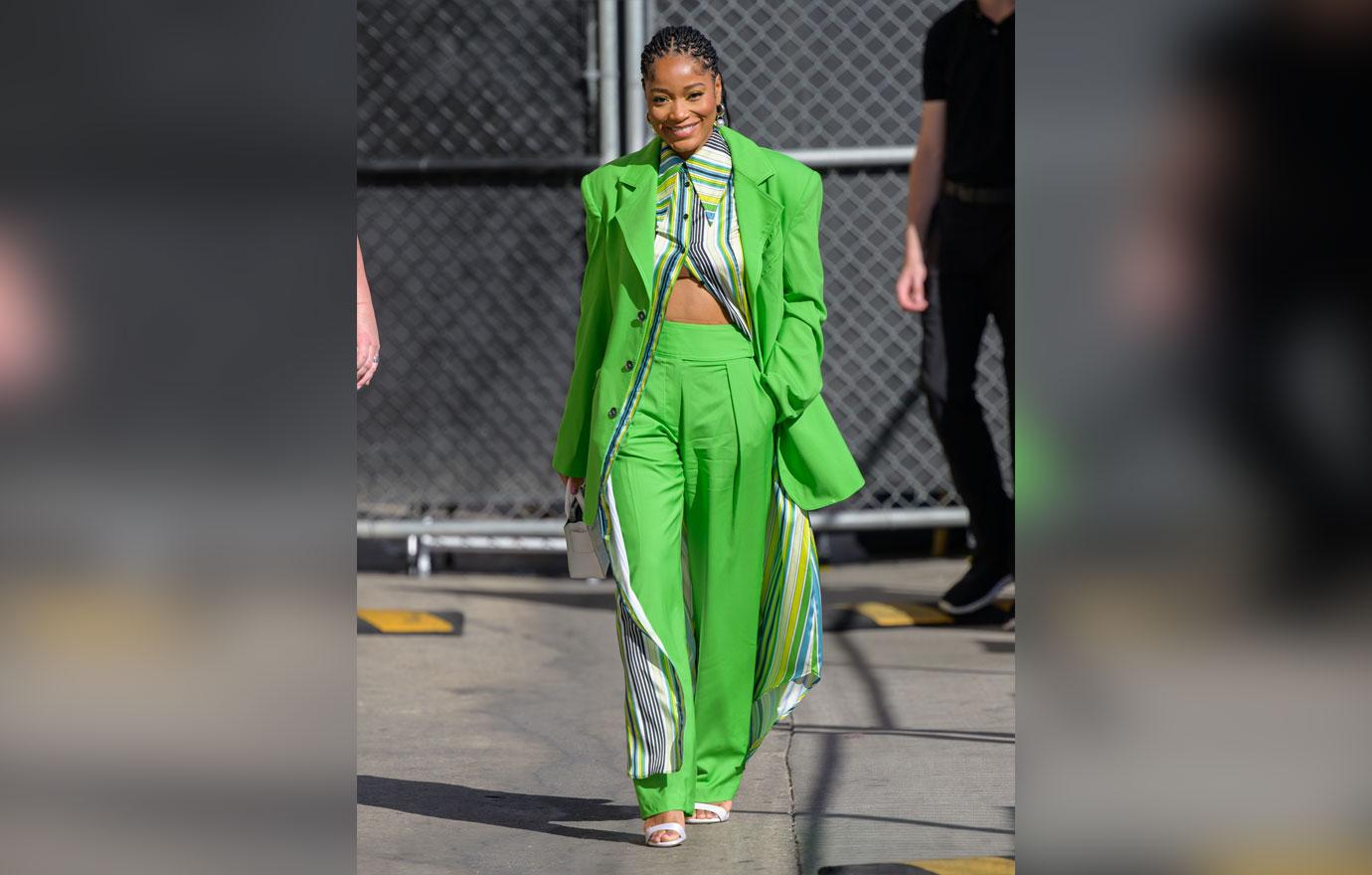 The Hollywood star stood out in an oversized wool blazer by Christopher John Rogers, which came alongside matching pleated wool tapered pants. The designer referred to the color as "tomatillo."
The striped satin shirt dress she wore underneath, which she left unfastened except for the top few buttons, was also by the fashion guru. On the Scream Queens alum feet were a pair of Dolce and Gabbana white heels, and she carried a small white purse.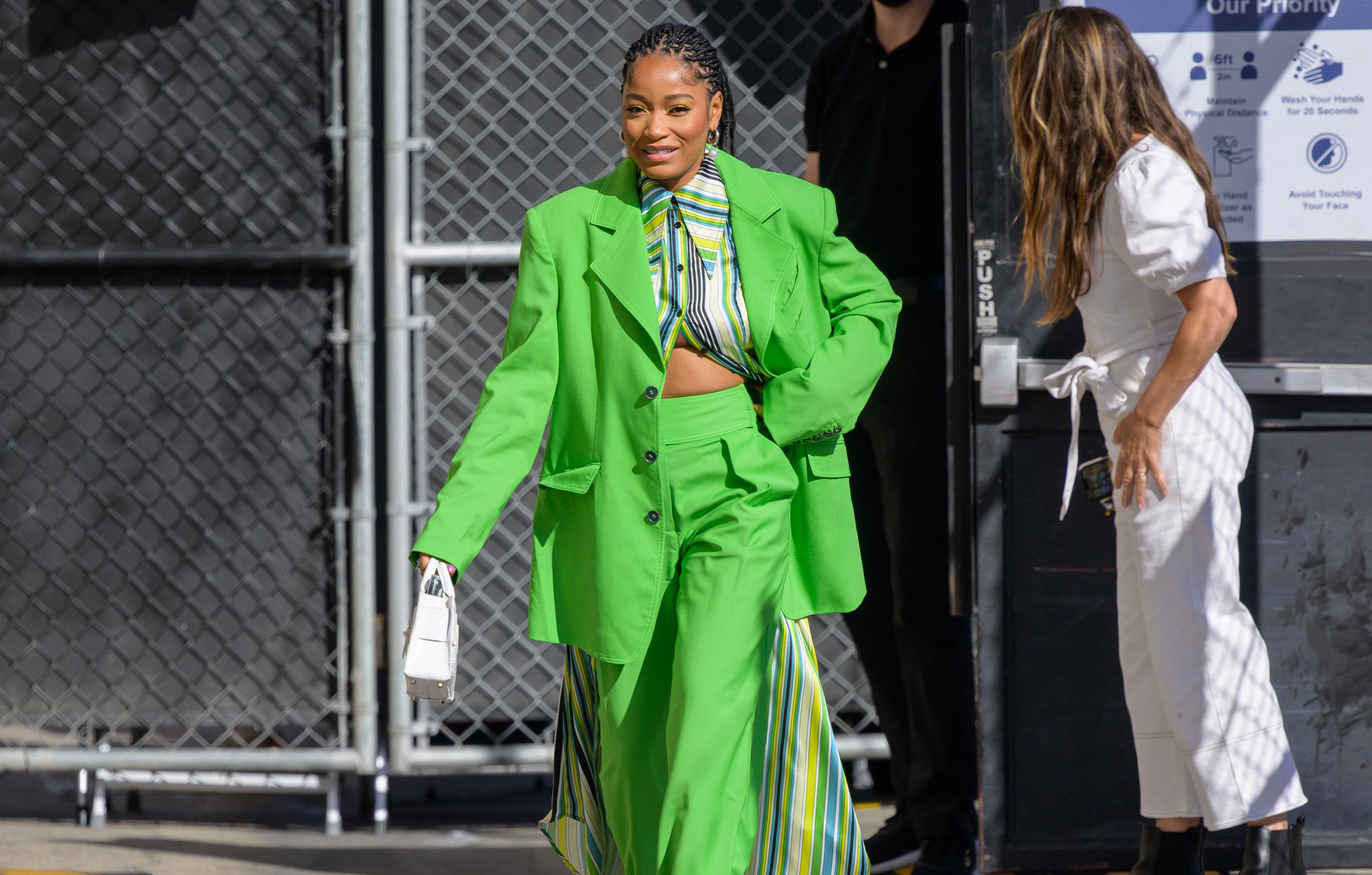 While on Kimmel, the former Nickelodeon star dished on her movie Alice, which is based on the true events from when some slaves were never made aware of the fact that slavery had been abolished. Palmer admitted that she never even knew that some slaves remained uninformed.
"I guess that's obviously [director] Krystin Ver Linden's point, but I felt like it was something that I should have known historically," she previously explained to PopSugar. "And the fact that I didn't was a huge reason as to why I wanted to do the movie."
Article continues below advertisement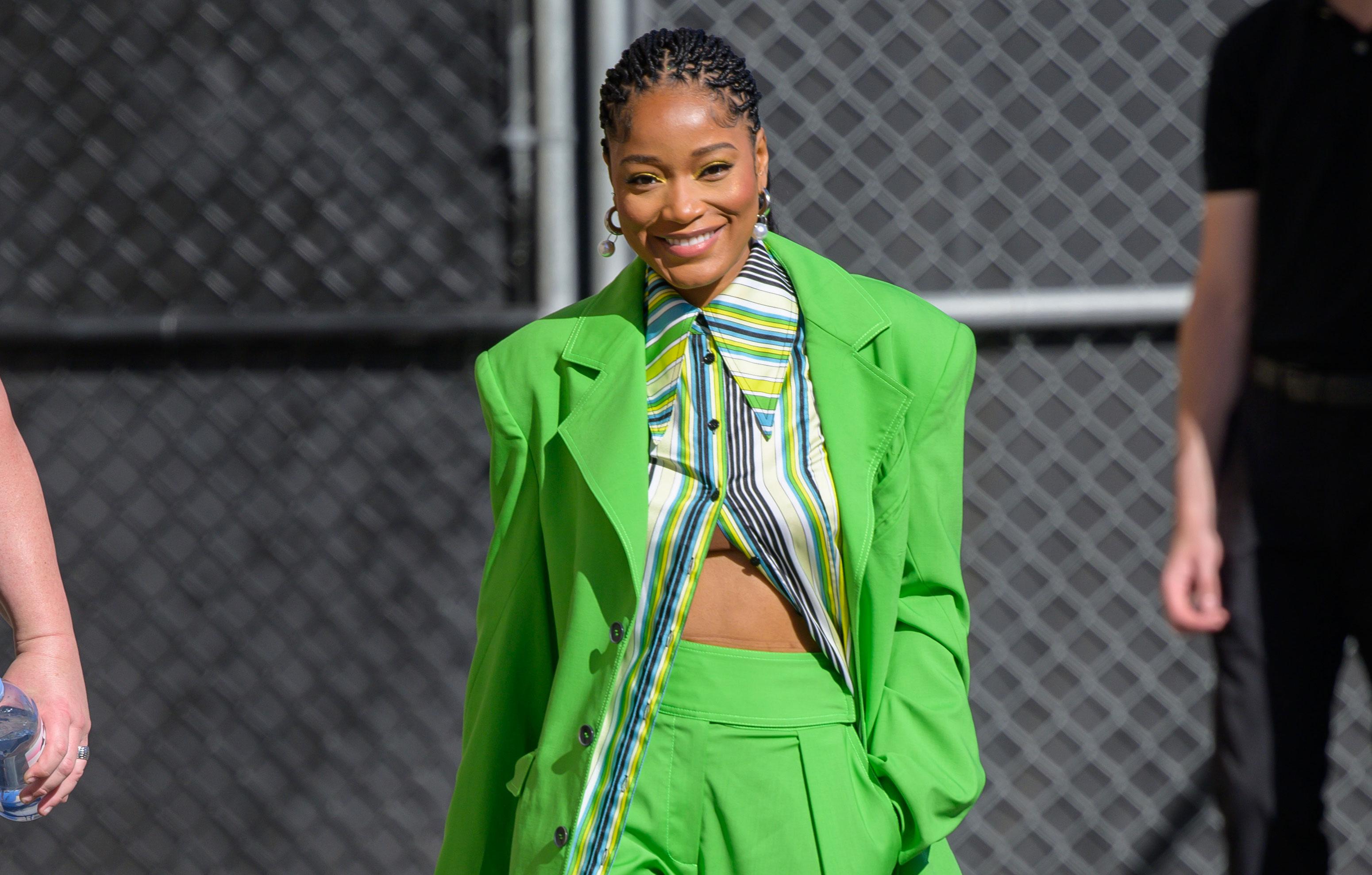 Another one of the Emmy winner's recent projects is voicing a character in The Proud Family: Louder and Prouder.
"I love that she gets to be very millennial-like. Even though the original Proud Family was very millennial-like in the sense that we didn't even know we were all millennials yet. So that was very much so in tune with our generation even then, but now we've kind of evolved as a generation and our awareness is a lot different," she spilled to J-14. "To see a character like Maya on the show is very fitting, and it just shows how great the creators have evolved with time."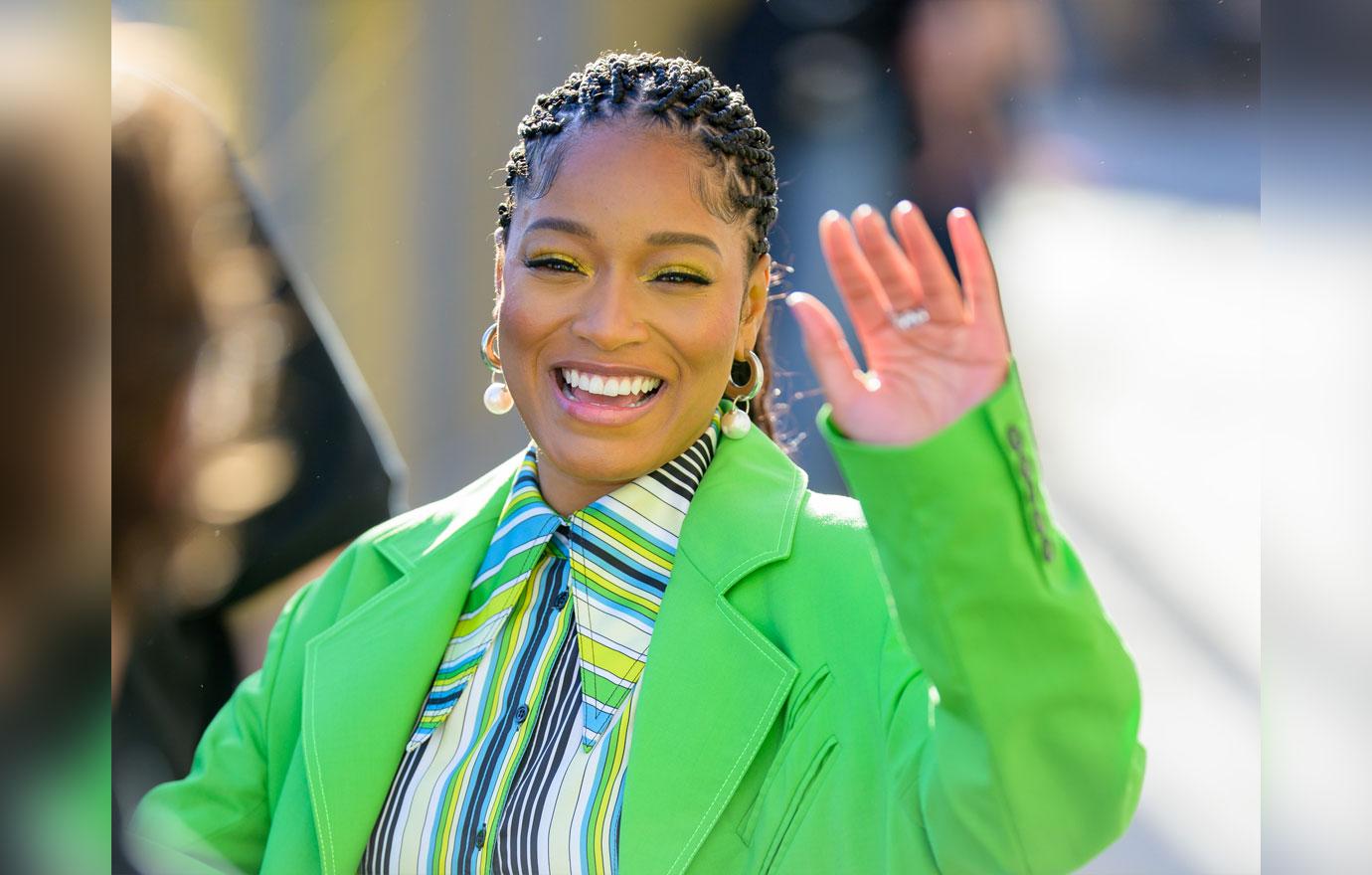 The animated Disney+ series is a reboot of the show that aired on the Disney Channel in the early 2000s.
"The heart of what the show is about is still there," the Foodtastic host said. "But they're really bringing the issues of today into the show in the same light-hearted yet impactful way."