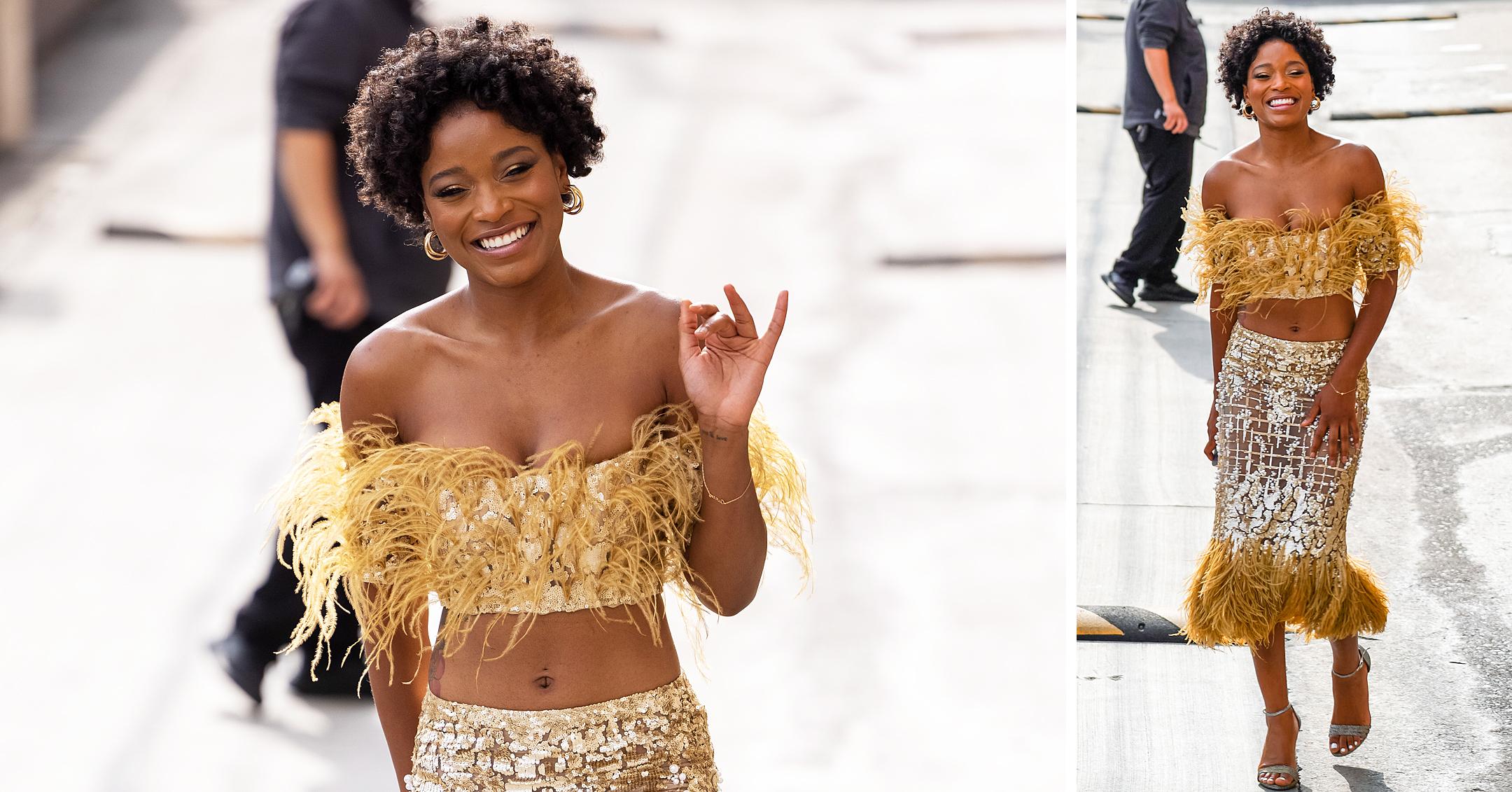 Keke Palmer Looks Like A Gorgeous Gold Goddess — See Photos Of Her Fun & Flirty Outfit
So gorgeous! Keke Palmer showed off her fun and flirty outfit as she was spotted on the set of Jimmy Kimmel Live! in Los Angeles, Calif., on August 18.
Article continues below advertisement
The actress wore a gold top with a sparkly silver skirt — and looked amazing.
Scroll through the photos below to see the look!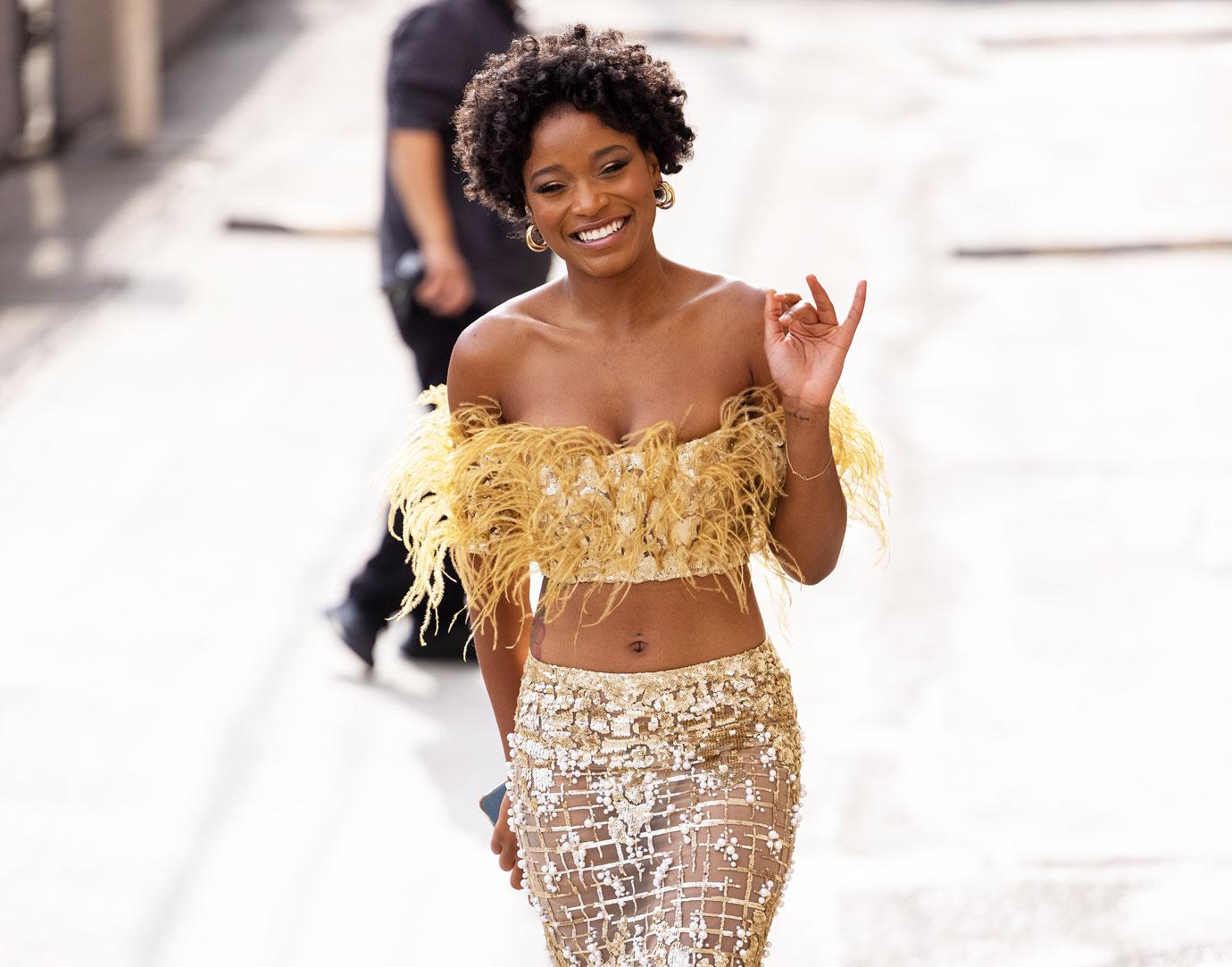 The brunette beauty donned short hair and showed off her toned physique.
The star even commented on her appearance, writing, "Did I serve a LOOK tonight on @jimmykimmellive or NAH!!?? 😏😏Watch tonight at 11:35 EST on @abcnetwork."
Article continues below advertisement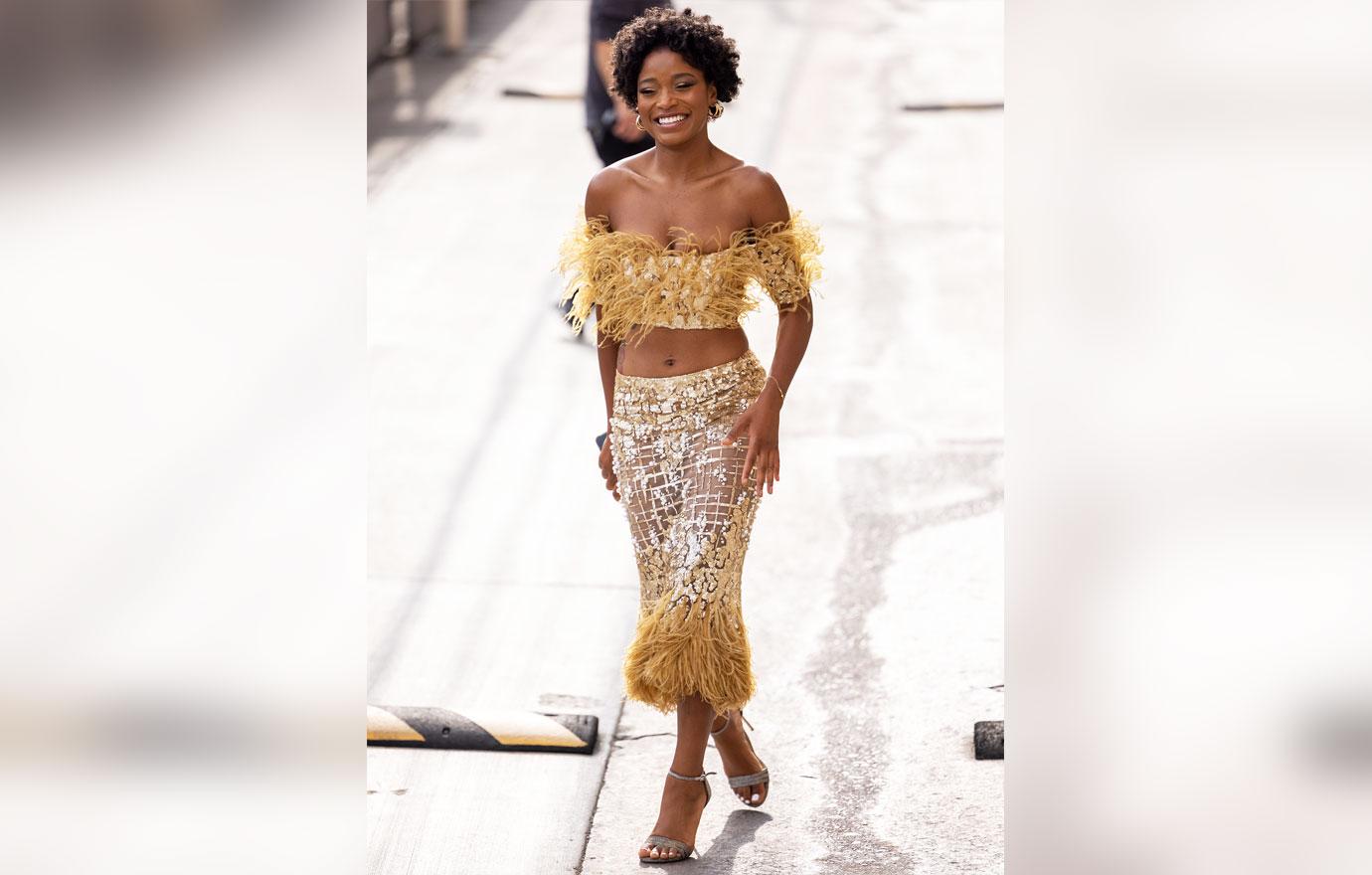 Of course, people loved the apparel.
One person wrote, "YOUR LOOK SERVED A LOOK," while another added, "FAB Feathers?? How in the hell did you know we needed a smidge of glamour dammit!!! 🔥🔥🔥."
A third user added, "I love it❤️💫."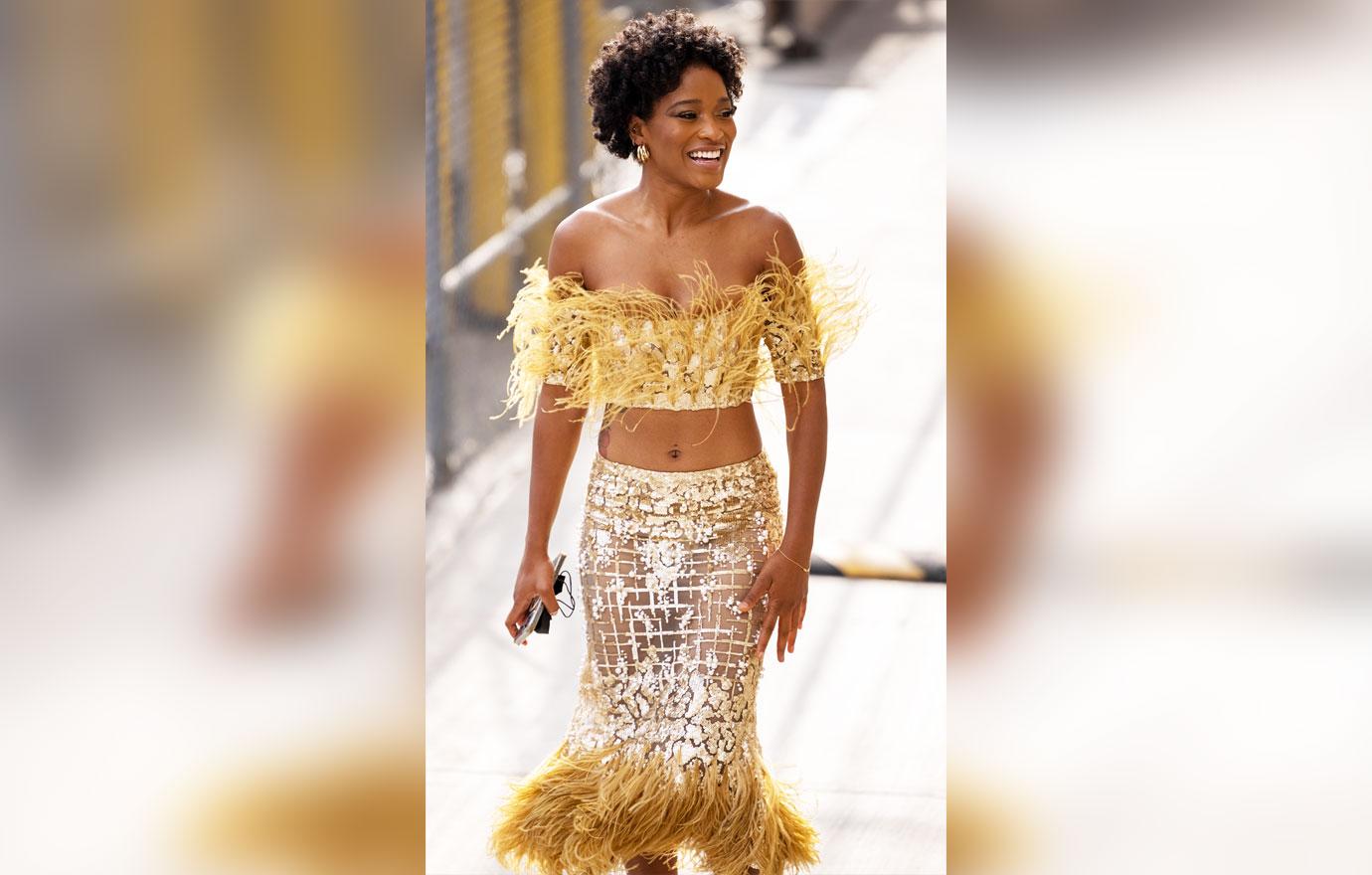 In April, Palmer got candid about her skin and acknowledged that she is not always picture perfect.
"Whew chile! It's taken me quite some time to get here. In my Virgo eyes there is still much more to be done, but I can't tell you how much this progress has meant to me. I am still doing more research on my skin. Give me a little more time and I promise to share what has worked for ME," she began.
Article continues below advertisement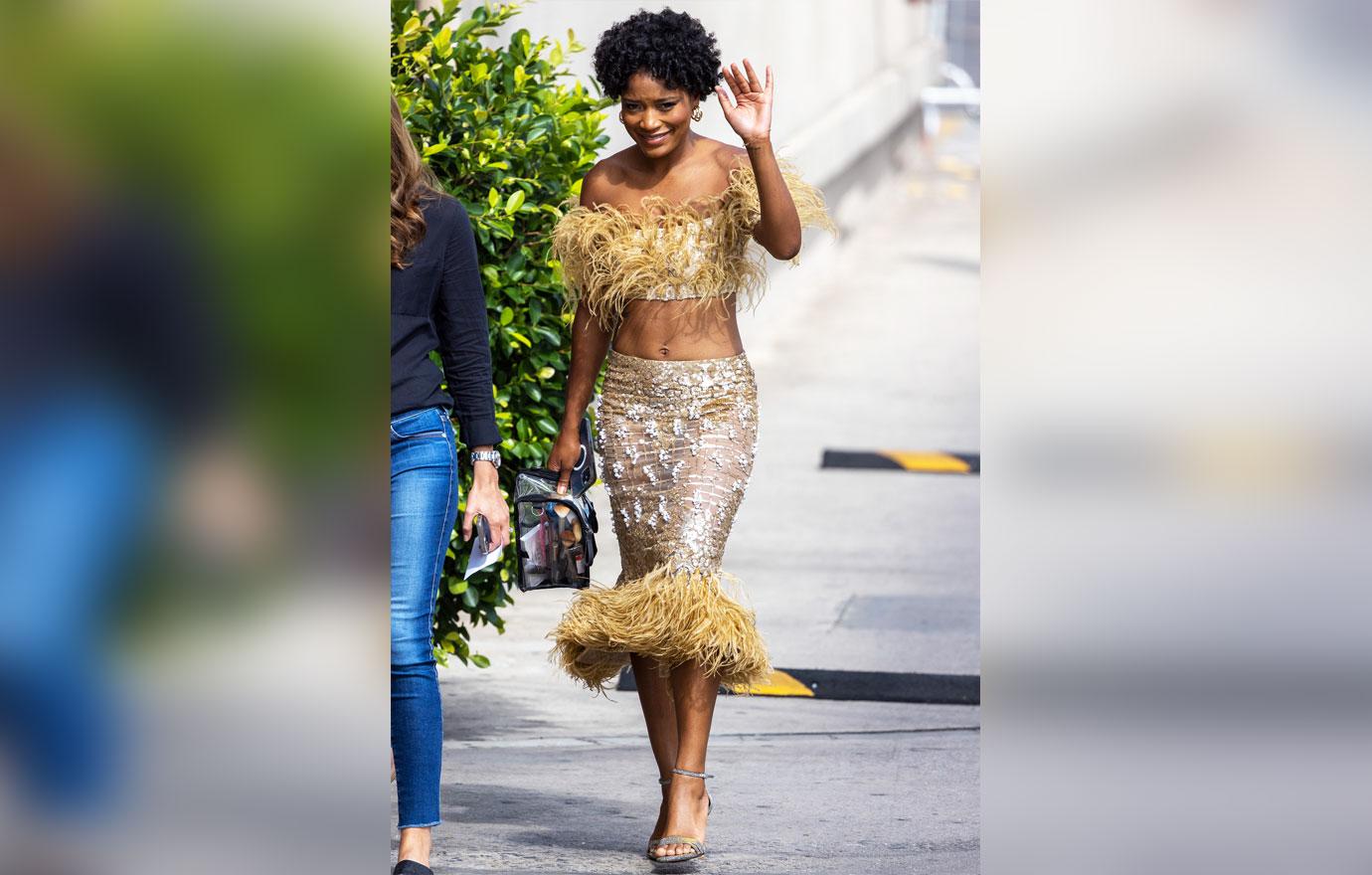 She continued, "I emphasize me, because if there was anything I've learned it's that only can we ourselves discover the best ways in which we can help ourselves. No one can do that for us! Not a doctor, not a pastor not anybody! Yes, some of these outside resources can help guide us in the right direction if that's what we seek. We can hear a message and not totally 'follow' the messenger, but take what makes sense to US and follow our own discernment. I spent time and time and time again using myself as a test dummy pretty much, talking to people who have helped others, but not everything they told me helped ME. It wasn't until I started taking what I heard and paying attention to how it affected me, that I really started to see progress."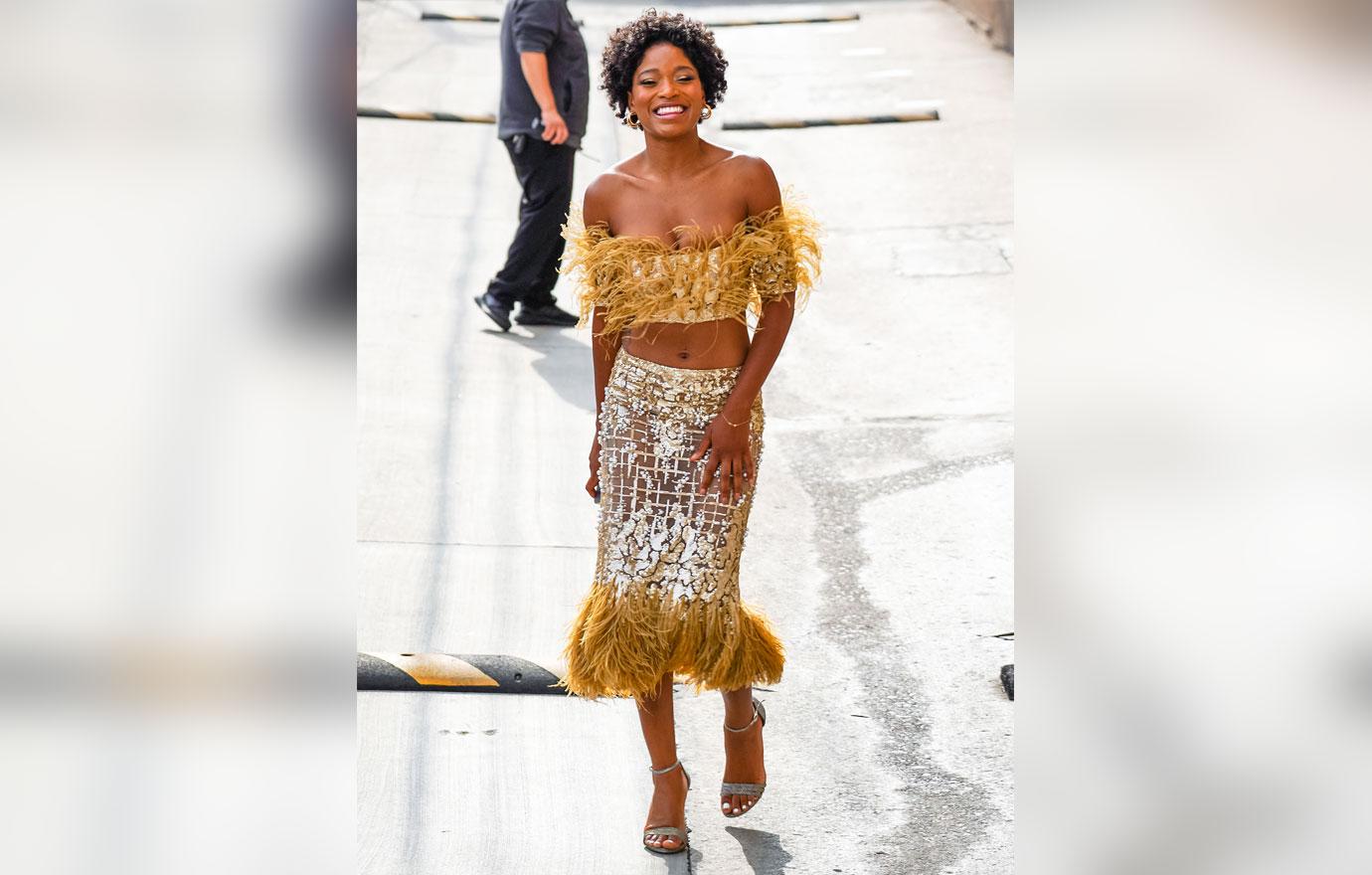 Now, it seems like the host is more confident than ever!