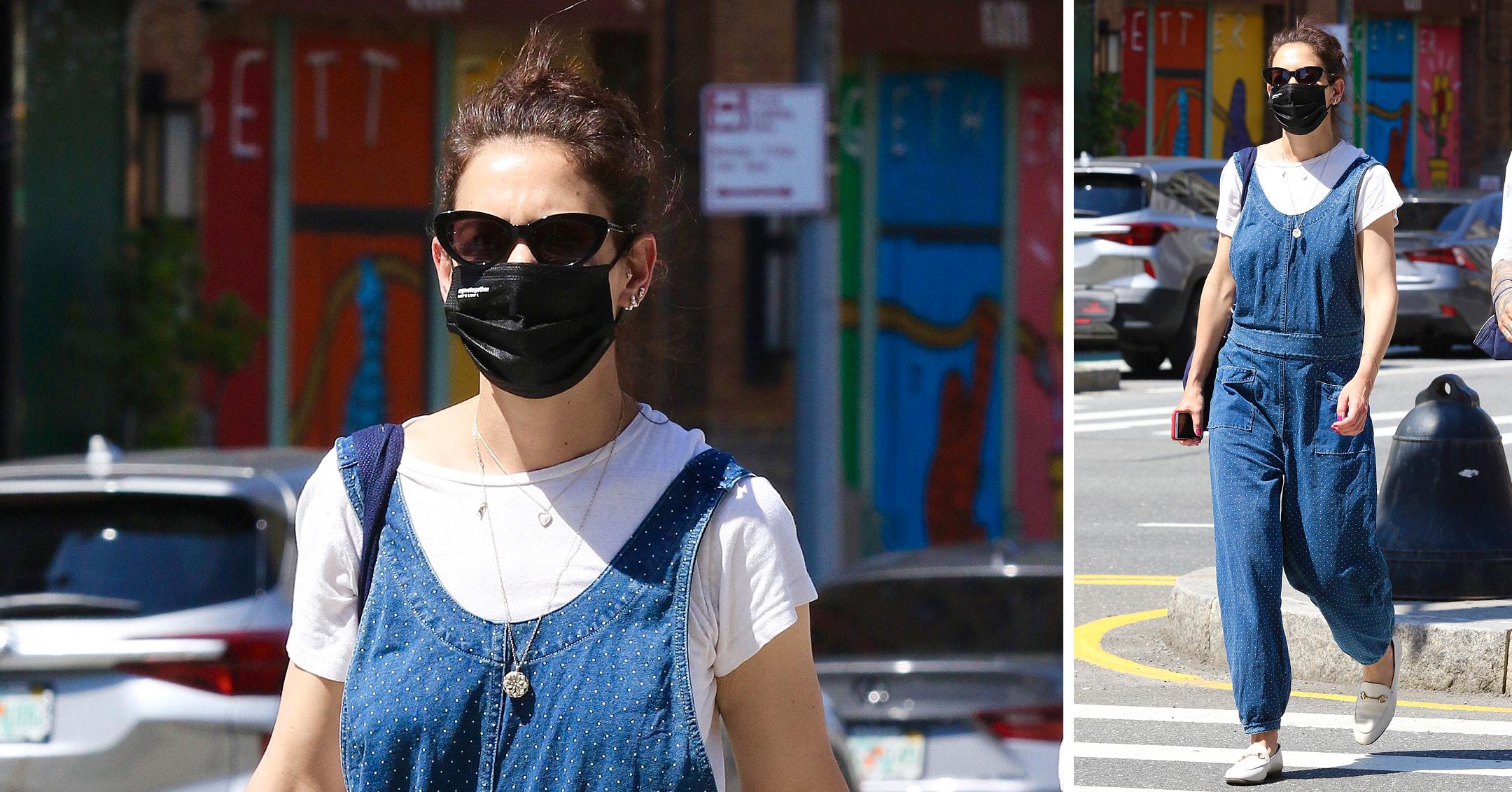 Back To The '90s! Katie Holmes Wears Practical & Cute Blue Overalls In NYC — Pics
It's like we're in a time machine! Katie Holmes donned a '90s trend — blue overalls! — while walking around New York City on June 5.
Article continues below advertisement
Scroll through the gallery below to see Holmes' outfit!
Article continues below advertisement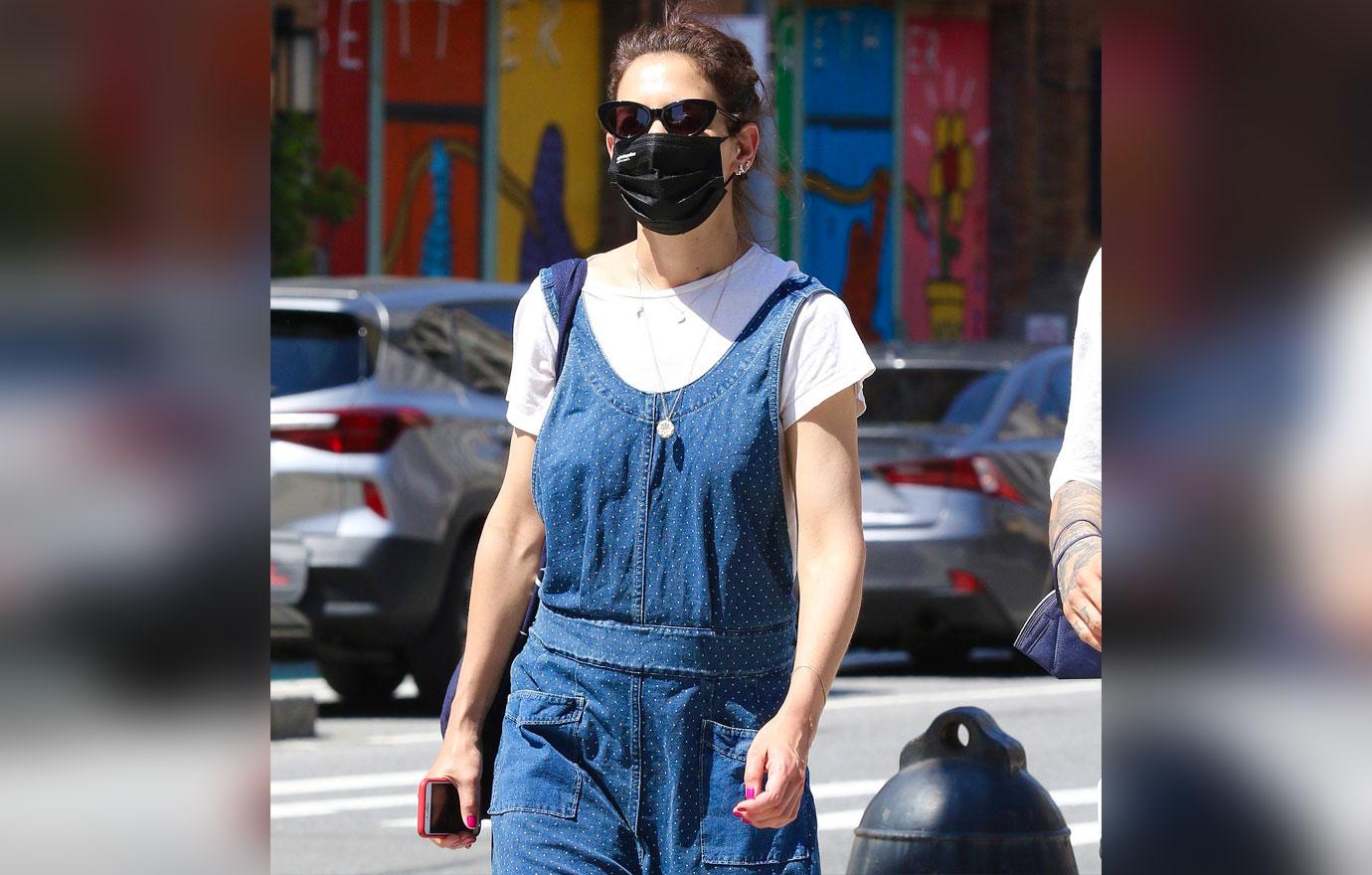 So adorable! The brunette beauty's overalls featured polka dots and a white T-shirt. The Hollywood star also added a few necklaces to her ensemble.
Holmes always looks so put together — and there's a reason for that!
"I also work with a stylist, so that helps because I don't know everything that's out there. I depend on other people to help me, and to collaborate with, and to bounce ideas off of, things like that. I feel very fortunate to be able to be in a creative profession, and part of the joy of that is dressing, and enjoying the opportunity to wear new designers. I have fun with it," she shared.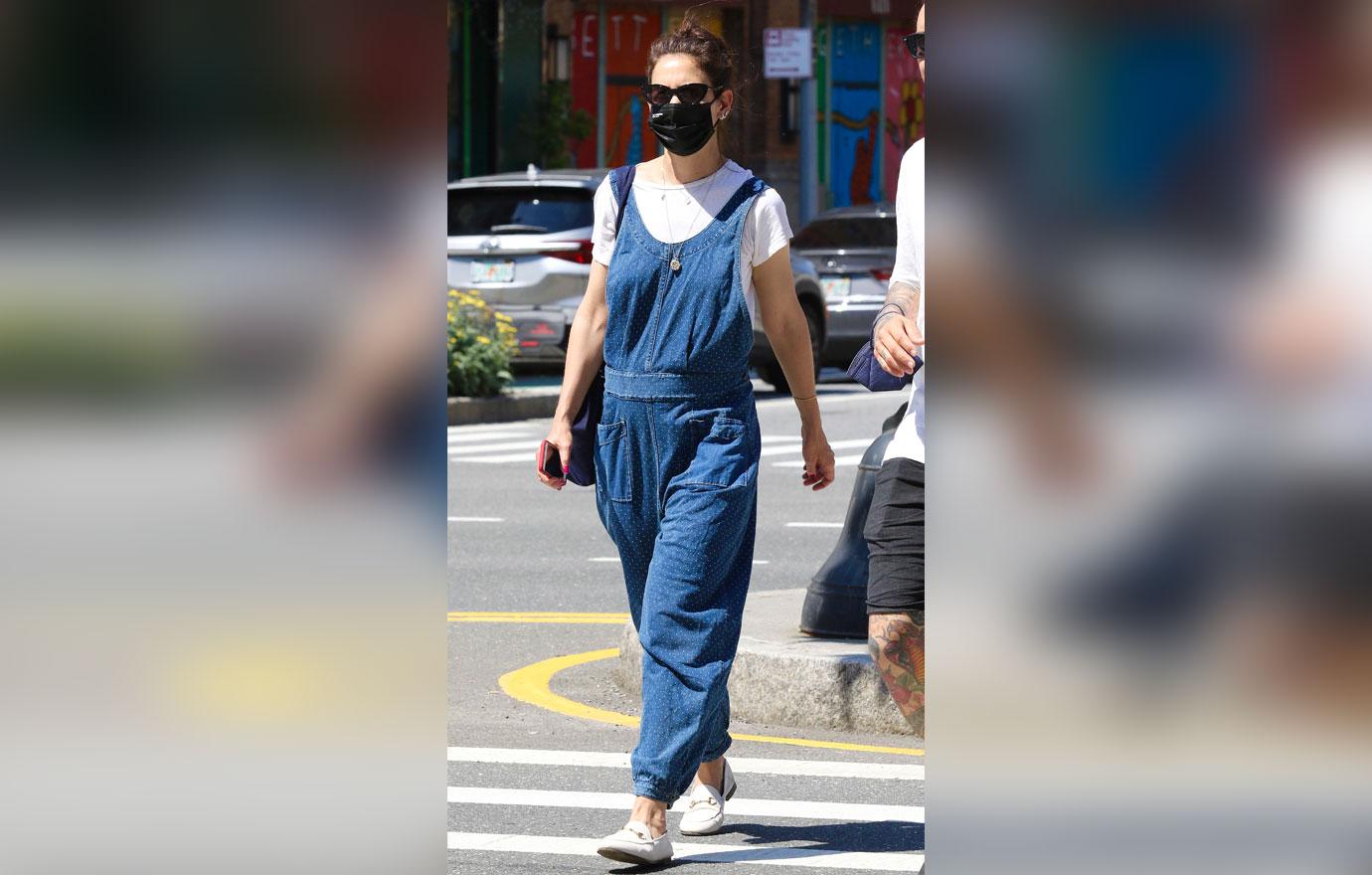 "I try lots of different things. I'm not scared of certain looks. [But] I really feel like if you don't feel comfortable, don't do it. You should wear what you feel comfortable with, and be confident in yourself, and know that what you like is enough, and you look great, and own it," she said of her style.
However, Holmes doesn't always want to take fashion risks.
"I mean, that's how I've always been. If I don't feel good in something, I know I'm not pulling it off because I don't feel good in it. That goes into when I'm creating a character, and I'm in a wardrobe fitting for a job. It has to make sense to me. If I'm going to an event, and it just doesn't feel right, or I feel like it just isn't me, then I don't feel right, and I don't want to be that. I think it is finding what makes you feel good and being confident in yourself," she added.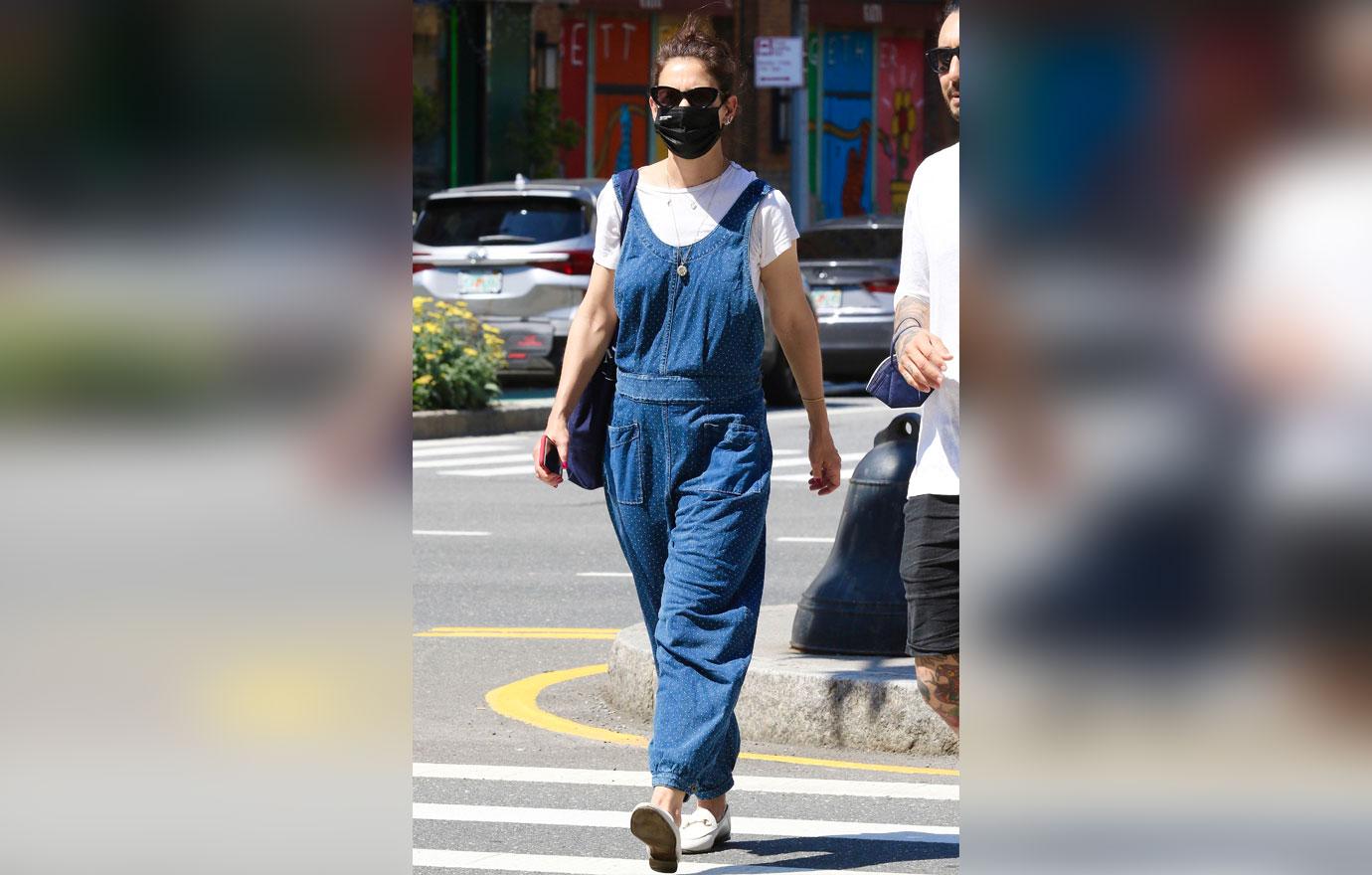 Holmes recently split from Emilio Vitolo, but it seems like they are on good terms. In fact, she congratulating him on his short film, Almost a Year, which premiered at the 2021 Tribeca Film Festival.
"ALMOST A YEAR @tribecafilmfestival 💕🙏💕. I am so excited for the start of the @tribecafilmfestival today!!!!! I am so honored to have been a part of the making of ALMOST A YEAR which is premiering at #Tribeca2021 as part of #TribecaAtHome tickets and more details on the @Tribeca [website.]," she wrote. "Congratulations to the very talented and amazing cast @eveclindley @emiliovitolo @lilmitz_ and director @jamiesonbaker."