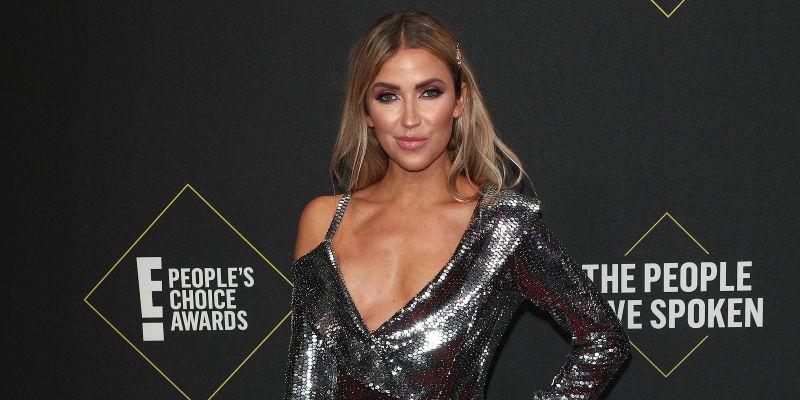 Exclusive: Kaitlyn Bristowe Tries To Be As 'Authentic' As Possible Whether On TV Or Social Media: 'I Align Myself With Things I Believe In'
Whether Kaitlyn Bristowe is drinking wine in her Nashville home or competing on Dancing With the Stars, she wants her fans to know that she's always going to be the same person — no matter what.
"It can be a lot of pressure. It feels like a very big responsibility, so I try and take that seriously, but I'm obviously also a person who doesn't take a lot of things seriously. I just try and be as authentic as I can, whether that be on TV or social media," the 37-year-old, who is teaming up with Mars Petcare to launch its Service Humans Needed program – the company's largest animal shelter volunteer campaign ever – to address the current crisis facing animal shelters across the U.S. and Canada, exclusively tells Morning Honey.
Article continues below advertisement
"I'm 37 and throughout my 20s I tried to be someone that I wasn't and I lost myself along the way," she admits. "I've been through so many ups and downs, and I have seen the benefit of being true to who you are and how life will kind of align you on the right path if you're authentic. It does feel like a lot of pressure at times because I never want to screw up, and I never want to lead anyone down the wrong path or have a bad influence on anyone."
Article continues below advertisement
The reality star, who has several thriving businesses: her wine label, Spade & Sparrows, and her scrunchie line, Dew Edit, wants to be a role model for others, but she knows she is not everyone's cup of tea. "If there are young girls following me, I hope they can look up to me for certain things," she says. "But I also drink wine ... There are things that are important to me and I try and speak on them. It's scary and a lot of pressure, but it's also an honor. I really enjoy it."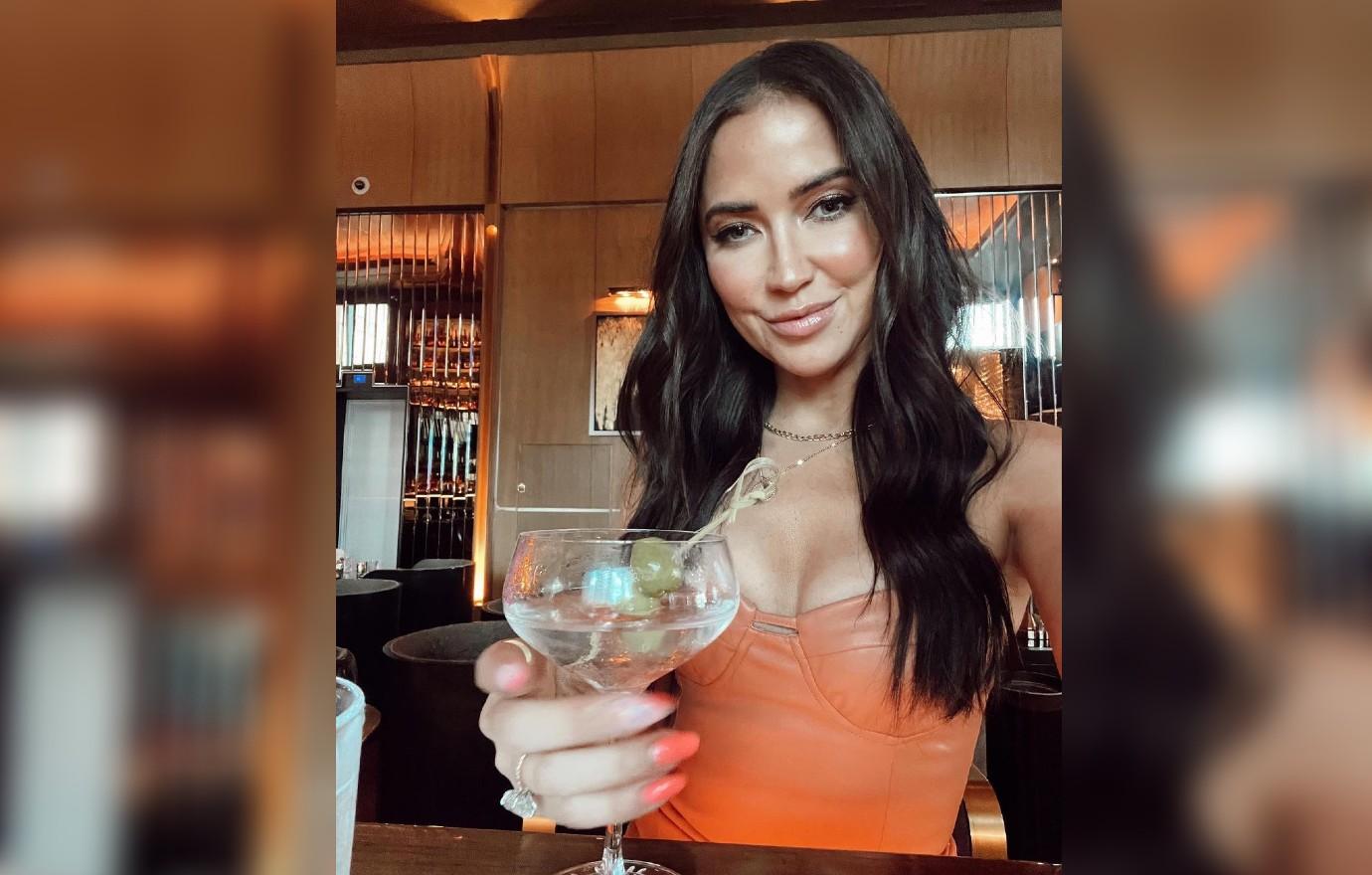 Article continues below advertisement
Though the brunette beauty has to deal with some online haters, she tries to brush it off. "I always joke I could eat an apple and somebody will have something to say about it," she quips. "My favorite saying in the world is: 'I'd rather be hated for who I am than liked for somebody that I am not.' It's exhausting to try and be somebody else. It's always important to me to show up authentically. Sometimes I have to find a good medium because I can't share too many lows, and I suffer from hormonal anxiety and depression. I don't know how much people want to see some of the lows because sometimes you scroll for an escape and you want to be inspired and feel good, so I kind of have trouble balancing what I do and share and don't because I am such an open book. It's important to me to just show up exactly who I am. I said this when I went on TV: I want my family and friends to watch and see me on social media and be like, 'That is so Kaitlyn. She's just being herself.' Why would you not want to be who you are?"
Article continues below advertisement
After The Bachelorette wrapped in 2015, Bristowe — who is engaged to Jason Tartick — has been booked and busy, and she wouldn't have it any other way. "I'm just constantly trying to align myself with things that I'm passionate about and things I believe in," she notes. "I would love to do more charity work. I would love to do more giving back. I would love keep expanding and evolving my wine brand and my podcast. It's all things I'm passionate about and want to continue to build that community of people who feel like I can be a safe space for them to listen to. I would love to see everything kind of grow and stay on the path of success."
"I don't mean money," she clarifies. "I mean continuing to build the people who are following and continuing to be a safe place in the podcast world and continue to put wine in people's glasses!"
Despite the ups and downs, Bristowe wouldn't trade her job for anything. "I wake up every day and before I touch my phone, I try and say things I'm grateful for. Of course, my dogs come to mind, Jason, having a home, my family, but I really do feel so much gratitude every day for people who support things that I truly believe in and that I'm passionate about. I didn't really understand the power of social media or that it could turn into a career or business opportunity or that kind of platform to have a voice for things I believe in."
She adds, "I never thought in a million years I would have this powerful platform. I have a lot of pride in it."
Article continues below advertisement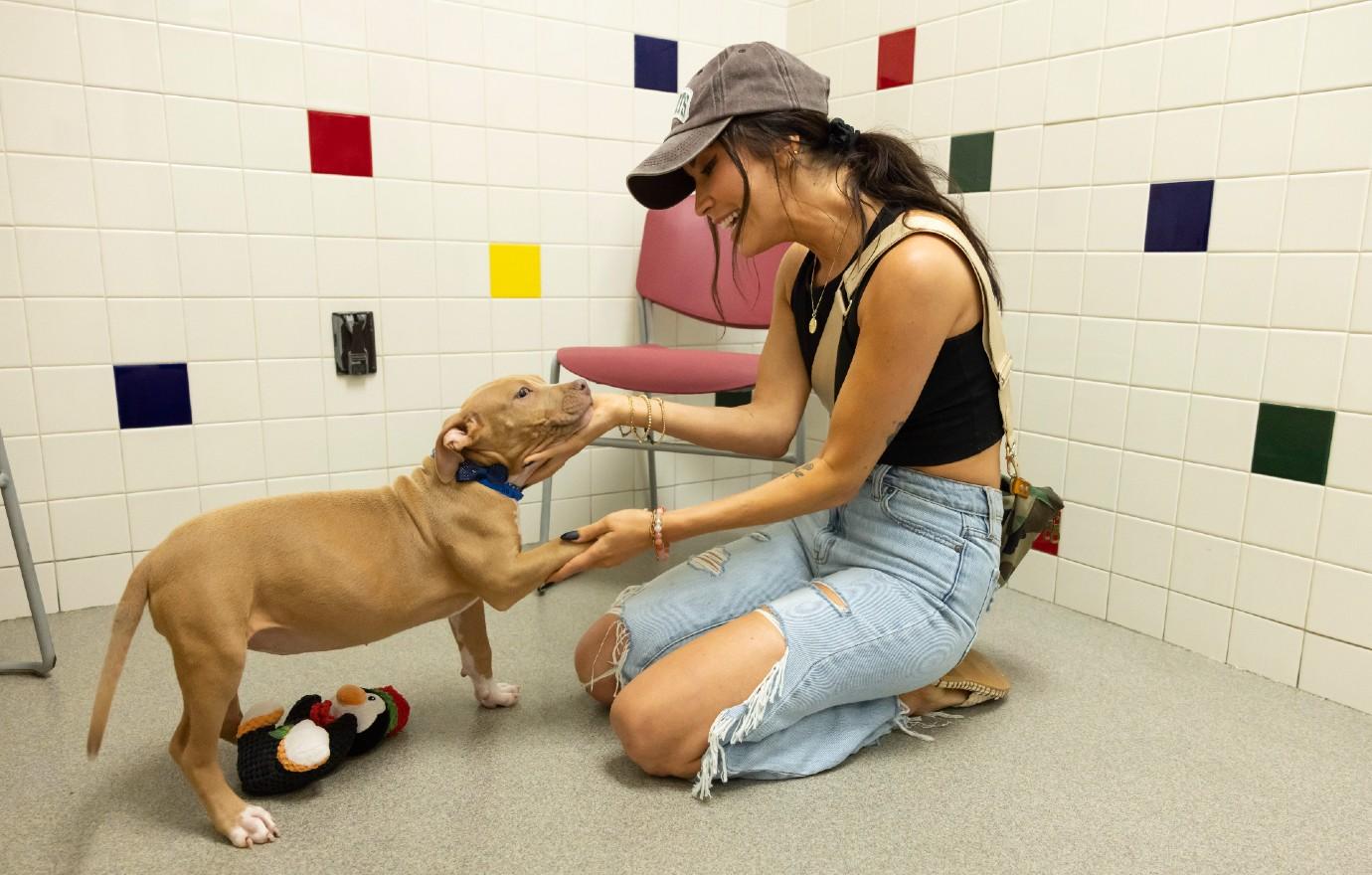 When the Canada native isn't on the move, she is usually at home with Tartick and their two dogs: Ramen and Pinot, which is why partnering with Mars Petcare its Service Humans Needed program made perfect sense! "In my last relationship, I had a golden retriever, but there is nothing quite like the love of a rescue animal," she gushes. "Dogs are intuitive and they're smart and they know they've been saved, and it's magical. I was honored and really proud to partner with Mars to launch the company's largest animal shelter volunteer campaign ever. It's bringing awareness to the importance of supporting adoptable dogs and cats that are across the U.S. and Canada. Sadly, there is a crisis happening with shelters — they're on pace to have their worst rate of overpopulation in three years, which is absolutely devastating. There's hundreds and thousands of dogs and cats across the U.S. and Canada that need forever homes and our help right now. This is a cause near and dear to my heart."