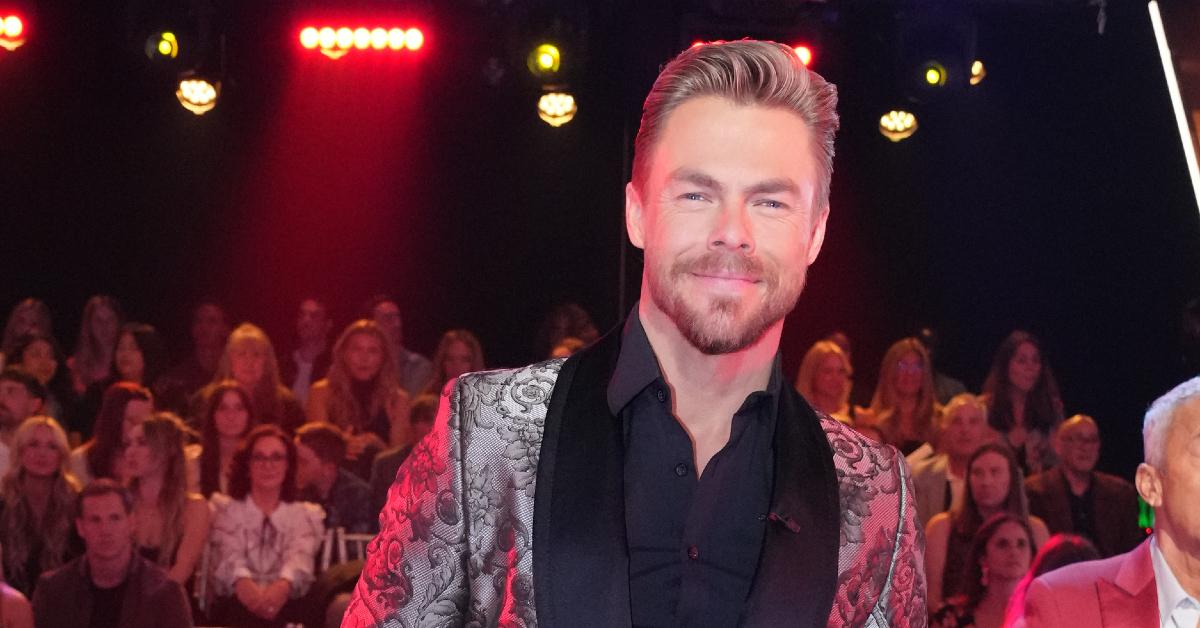 Exclusive: Derek Hough Reveals If He Would Go Back To Being A Pro Dancer On 'DWTS'
Now that Derek Hough is a judge on Dancing With the Stars, would he ever give up his seat and return to the dance floor as a pro dancer?
"I would say never say never. I'm very happy with the setup, if you will, but I'm a performer and I'm here to serve the audience. I'm here to entertain, and I love that. I take that very seriously, so if there comes a time where if that's something people want to see, then why not?" the 37-year-old, who is working with the Southwest® Rapid Rewards® Credit Cards from Chase to launch the Teach the Love Contest on World Teacher's Day, which will send three deserving teachers on learning-fueled Edu-Vacation trips, celebrating their love of teaching through travel, exclusively tells Morning Honey.
Article continues below advertisement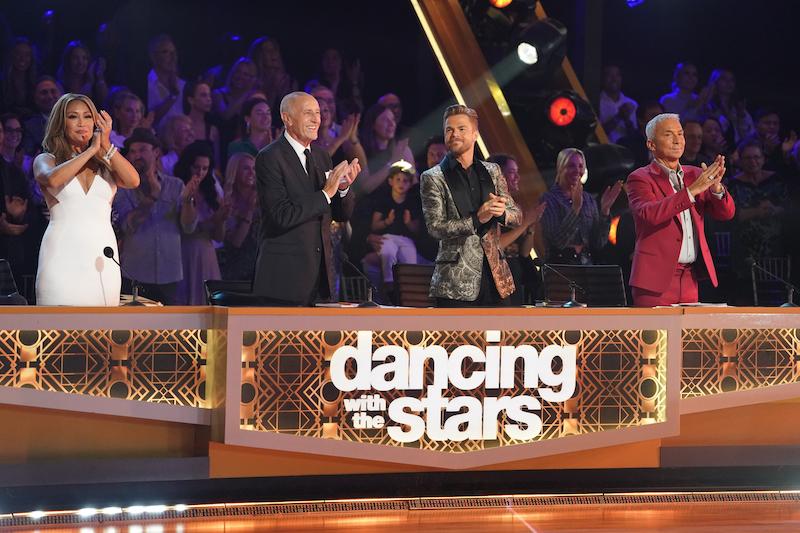 "I love teaching, and I love coaching," he gushes. "I love seeing that moments of, 'Oh my Gosh, it makes sense.' It's really special."
This year, Dancing With the Stars is back and better than ever now that it is on Disney+, and the contestants have already blown the Hollywood star away.
"It's been a lot of fun," he says. "This season feels like Dancing With the Stars — but in a new way. It builds the warmth, the heart, and it's a great cast. There are people from all different walks of live and different levels of dance and experience. Jordin Sparks has been magnetic to watch, and she's got so much charisma. Wayne Brady is great, Charli D'Amelio, Gabby Windey from The Bachelorette is really good. I was like, 'Wow, OK, alright. I see you!' Trevor Donovan surprised me. I could say something good about every single one of them. I've already seen improvement just from one week, so I am excited to see week three. Let's keep this party going!"
Article continues below advertisement
As for whether Hough gets to give advice to the stars, he attempts to share some words of wisdom with them if he passes them in the hallway. "I was at the studios and Vinny Guadagnino came in, and if I can, I'll say a few things," he admits. "The truth is, I'm rooting for everybody. I want everybody to have a good time, but I want everybody to improve as well."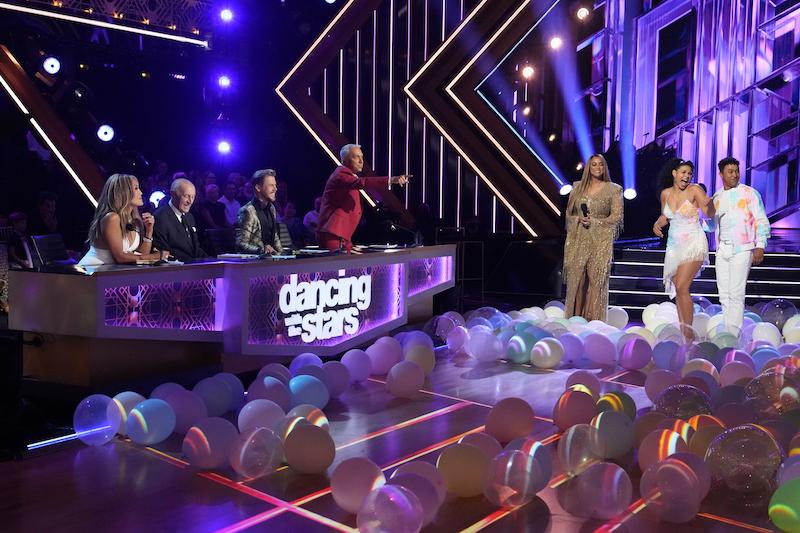 Article continues below advertisement
Since the handsome hunk loves to bust a move — and encourage others to get on their feet — it made sense that he wanted to work with Southwest® Rapid Rewards® Credit Cards from Chase to launch the Teach the Love Contest on World Teacher's Day.
"There's two things that I love: travel, but I also love teachers," he notes. "I wouldn't be where I am today if it wasn't the amazing teachers that have impacted me and really affected my life in positive ways. In the past couple of years, teachers have been absolute superheroes, and this contest is a way to give back to them. So, if you know a teacher in your life or if you're under 18, parents can nominate the kids' teachers as well, that has impacted you or gone above and beyond to serve these kids and their communities, this is a great contest to enter them into."
"Click here to nominate your favorite educator or teacher, and the contest opens on October 5, which is World Teacher Day," he adds. "It's a day we're celebrating teachers, but it's also a day when this contest opens where we will be able to give back to teachers. It's also an opportunity to go on an amazing trip, get inspired and bring those lessons back into the classroom. It's a great combination of two things that I'm very passionate about. It's a beautiful thing."
Article continues below advertisement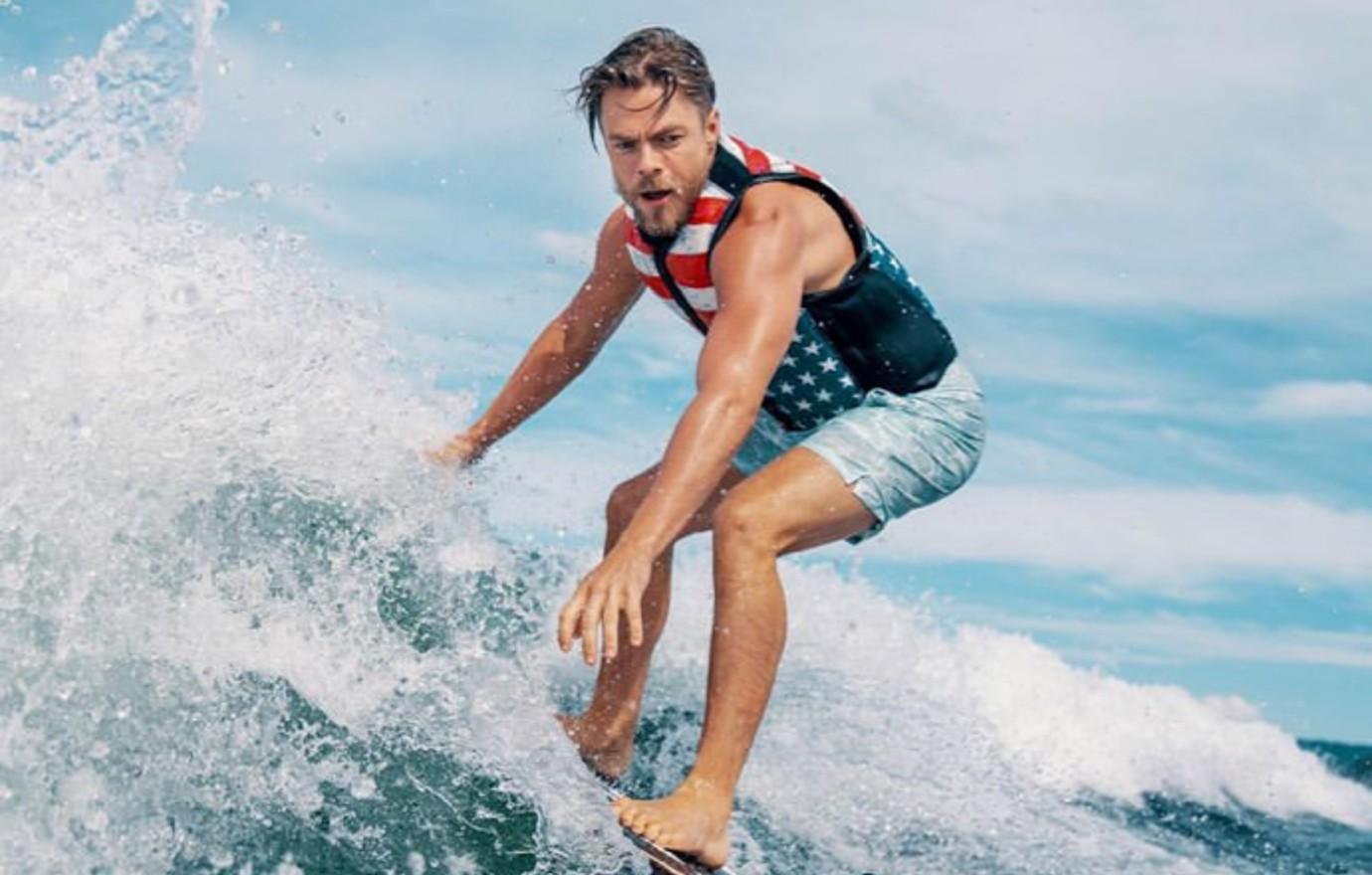 DWTS airs on Mondays at 8 p.m. on Disney+.