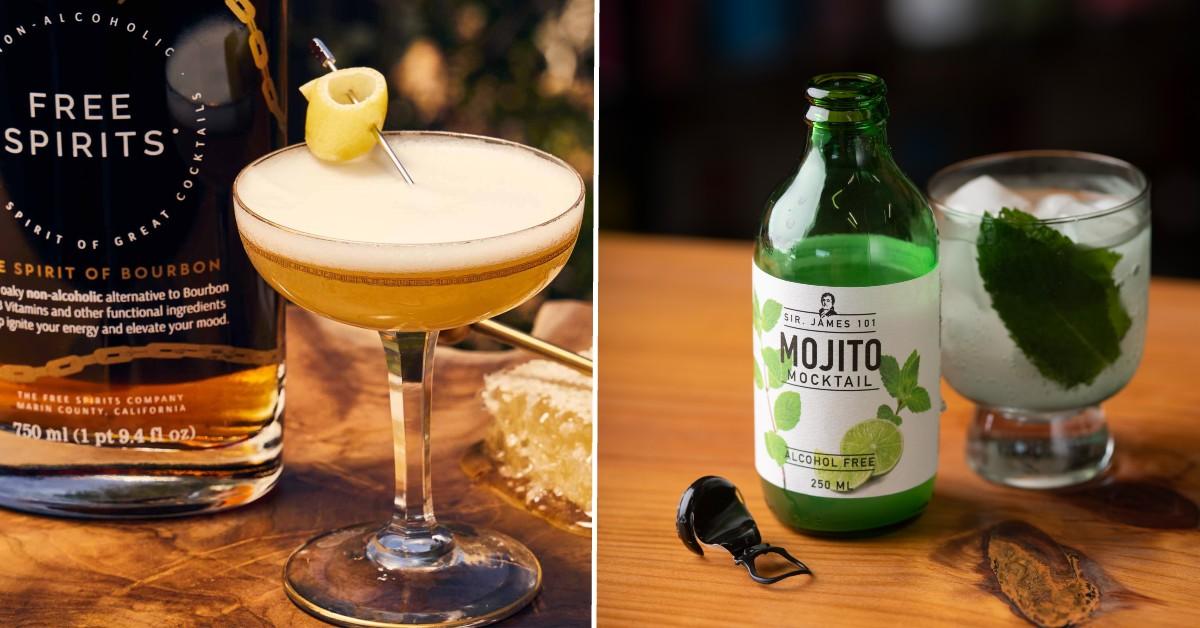 4 Non-Alcoholic Cocktails & Other NA Beverages To Enjoy This Sober October
It's that time of year again — Sober October! In honor of cutting out alcohol for the month — or all year around, if that's also your thing — Hilary Sheinbaum, author of The Dry Challenge, exclusively tells Morning Honey what her top non-alcoholic cocktails and beverages are during this season — and no, they aren't boring!
"Sober October is a really popular month (second to Dry January) to go without booze. For some, it can be a health-conscious reset before the holidays (Halloween, Thanksgiving, Christmas and New Years Eve) and it can also be an opportunity to be more aware of day-to-day drinking habits!" she shares. "During Sober October, Dry January and any other alcohol-free month, I like to replace alcoholic bevs with nonalcoholic ones. If I'm going to brunch, I try to check the menus first. One of my favorite restaurants in Manhattan, Lamalo, has two N.A. cocktails on their menu made with Damrak 0.0%. And, if you don't want to pull up 100 menus before noon, a great tool to use is The Better Without app, which can help people find bars and restaurants with non alc offerings. I'm definitely not a professional bartender, but when I can, I'll try to make my own N.A. concoctions at home — or I just grab them out of the fridge. That said, right now, I'm loving these drinks..."
Scroll through the gallery to see the expert's fun concoctions below!
Article continues below advertisement
Meyer Lemon Sour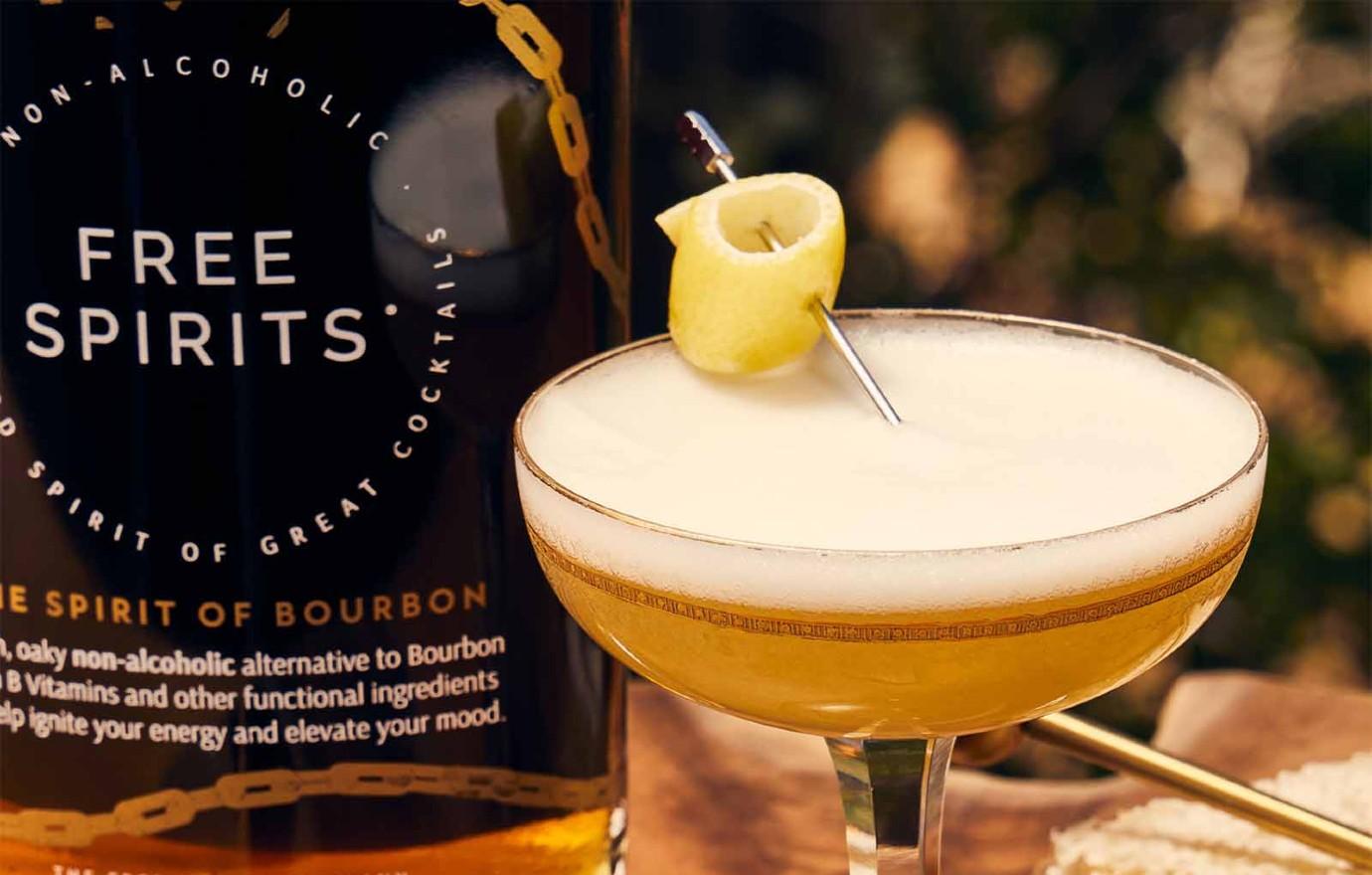 Ingredients
0.75 oz Meyer lemon juice
0.75 oz simple syrup
0.25 oz aquafava (strained liquid from can of chickpeas)
Method
In an iced cocktail shaker, add all ingredients and shake well.
Strain over ice in a coupe glass.
Garnish with a meyer lemon peel.
Freixenet Alcohol-Removed Green Glory (by Dan Magro)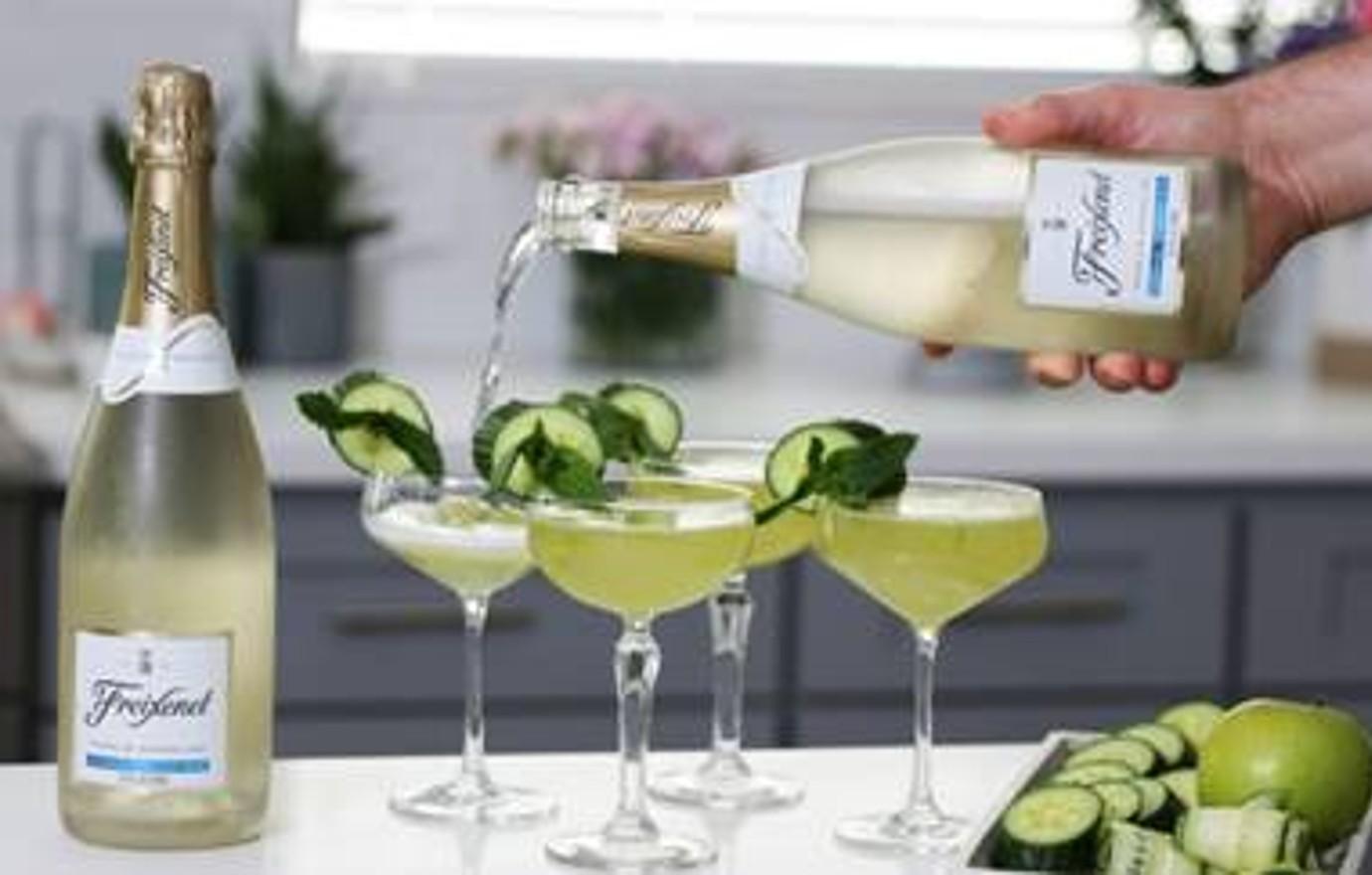 Ingredients
1.5 ounces Green Apple Cucumber Sorbet
Cucumber (for garnish)
Mint (for garnish)
Method
Using a melon baller, scoop 3 tiny scheres of sorbet and place in a coupe glass.
Gently pour Freixenet Alcohol-Removed Sparkling White over the cocktail, allowing fizz to settle when needed.
Garnish with fresh mint and cucumber slices.
Article continues below advertisement
Skinny Pink Sangria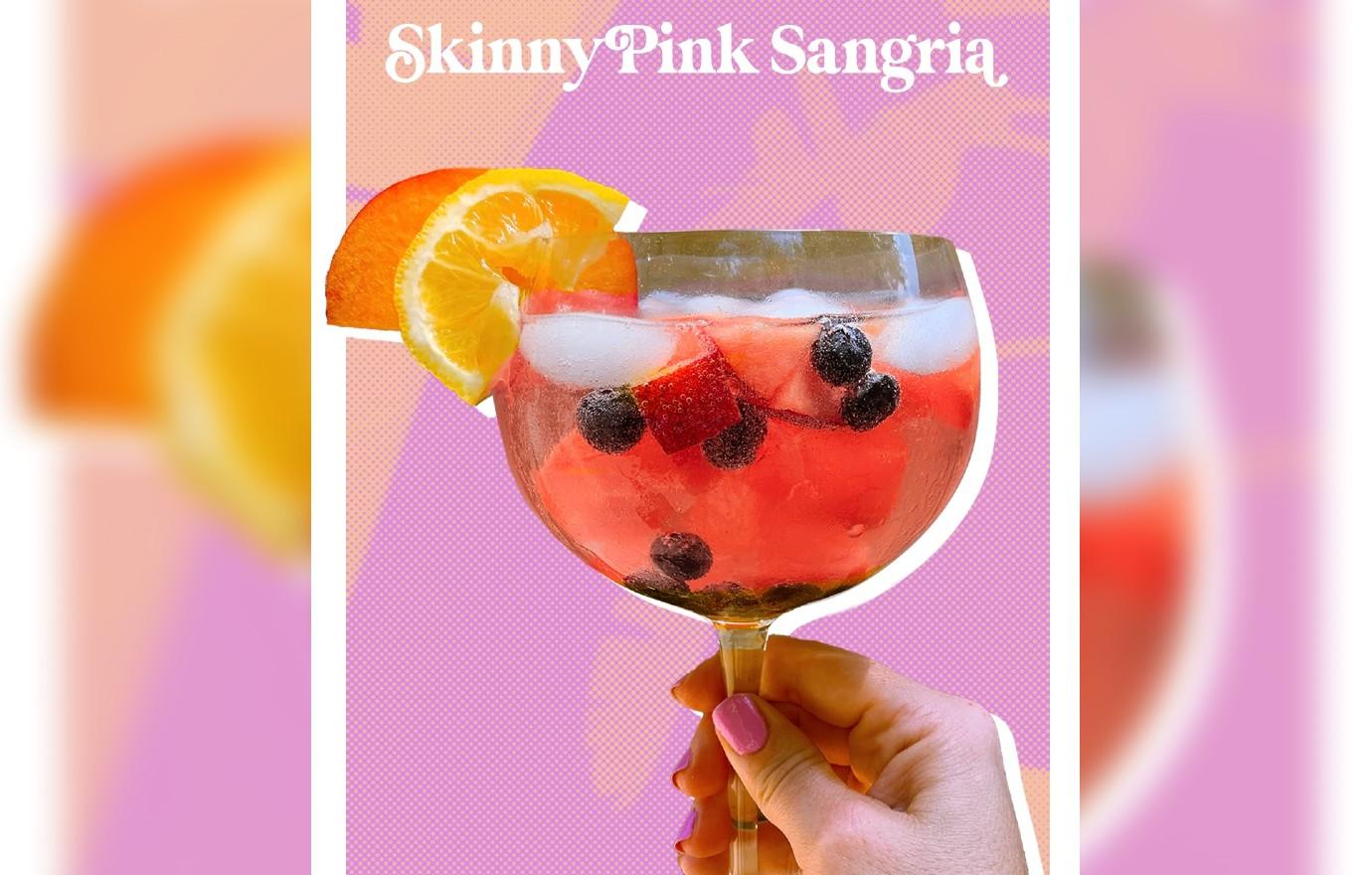 Ingredients
1 Bottle Starla Sauvignon Blanc
1 Cup frozen blueberries
1 Cup frozen peach slices
1 Cup frozen mango chunks
1/2 Orange, juiced
3 Packets Stevia (sweetener of choice)
Sparkling Water
Lemon slices
Ice
Method:
1. Add frozen fruit, orange juice and sweetener to a pitcher and stir gently.

2. Add wine and let it sit in the fridge for 4 or more hours.

3. When ready to serve, fill a glass with ice, pour over pink sangria and top with a splash of sparkling water.

4. Garnish with fresh lemon slices.
Sir. James 101 Mojito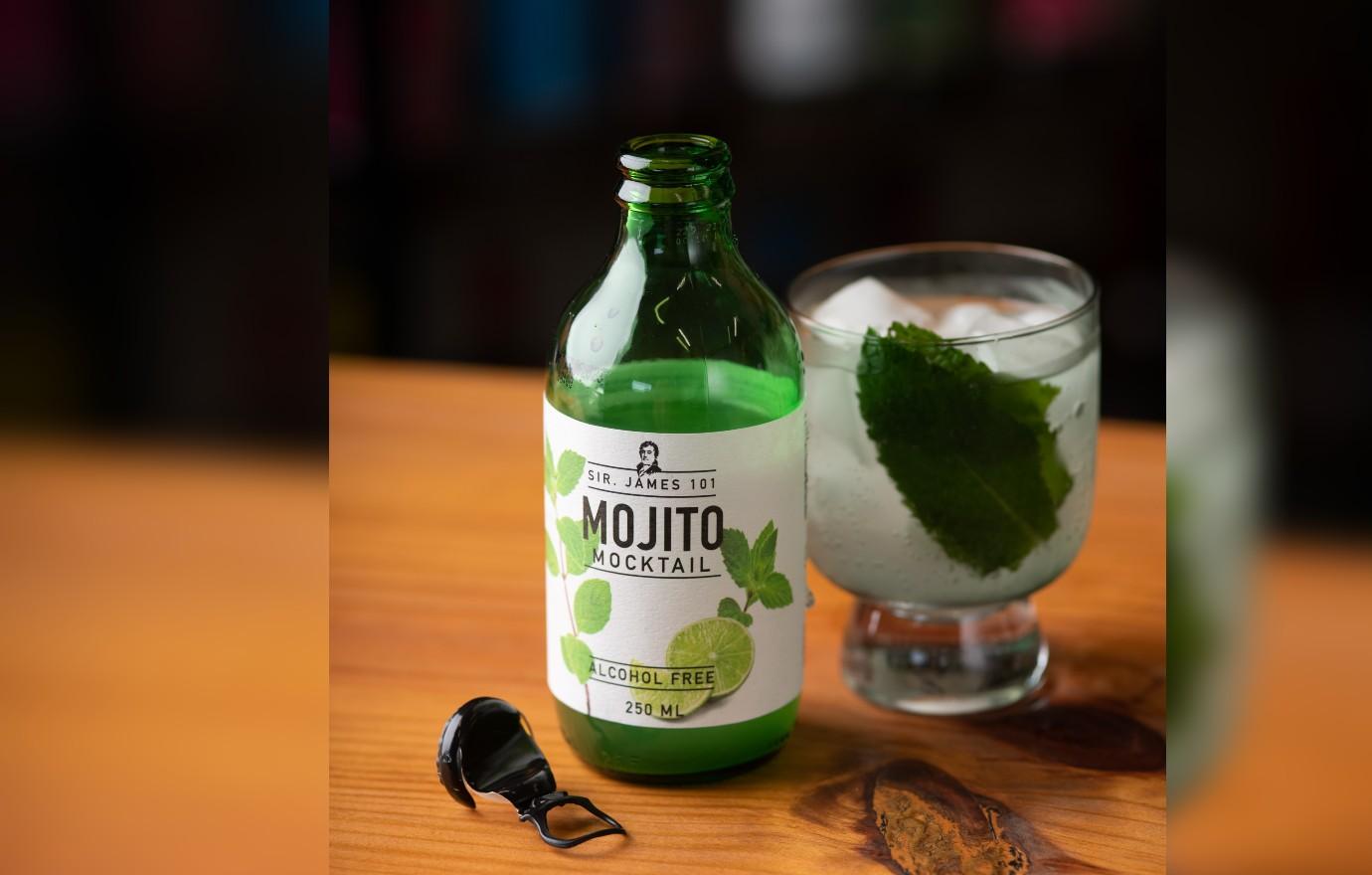 "I love this ready-to-drink beverage because you don't have to mix or muddle. Just pop open the top, and you have a well-balanced N.A. cocktail! If you want to get a little creative, you can add pineapple, fresh lime and a sprig of mint for a Pineapple Mojito. Yum!" Sheinbaum says.