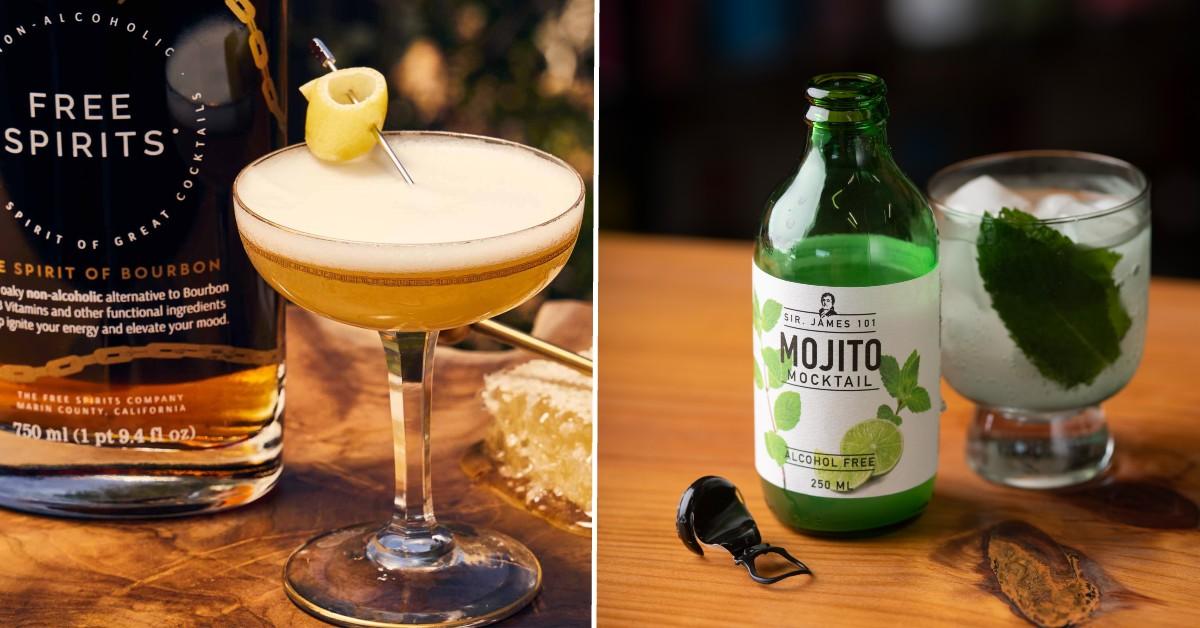 4 Non-Alcoholic Cocktails & Other NA Beverages To Enjoy This Sober October
It's that time of year again — Sober October! In honor of cutting out alcohol for the month — or all year around, if that's also your thing — Hilary Sheinbaum, author of The Dry Challenge, exclusively tells Morning Honey what her top non-alcoholic cocktails and beverages are during this season — and no, they aren't boring!
"Sober October is a really popular month (second to Dry January) to go without booze. For some, it can be a health-conscious reset before the holidays (Halloween, Thanksgiving, Christmas and New Years Eve) and it can also be an opportunity to be more aware of day-to-day drinking habits!" she shares. "During Sober October, Dry January and any other alcohol-free month, I like to replace alcoholic bevs with nonalcoholic ones. If I'm going to brunch, I try to check the menus first. One of my favorite restaurants in Manhattan, Lamalo, has two N.A. cocktails on their menu made with Damrak 0.0%. And, if you don't want to pull up 100 menus before noon, a great tool to use is The Better Without app, which can help people find bars and restaurants with non alc offerings. I'm definitely not a professional bartender, but when I can, I'll try to make my own N.A. concoctions at home — or I just grab them out of the fridge. That said, right now, I'm loving these drinks..."
Scroll through the gallery to see the expert's fun concoctions below!
Article continues below advertisement