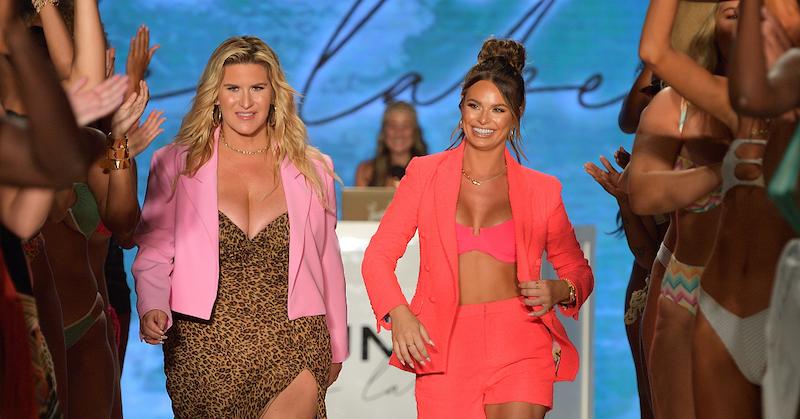 Exclusive: 'Siesta Key' Star Juliette Porter Feels Like She's 'Finally Finding My Career In This World' After Launching Swimsuit Brand JMP The Label
Juliette Porter is on top of the world these days: the Siesta Key star recently debuted her swimwear line, JMP The Label, at Miami Swim Week, and she couldn't be happier with how far she's come.
Article continues below advertisement
"I wanted to make JMP The Label to create swimwear that is fashionable as well as comfortable and supportive. I grew up in a town where we wore swimwear most of the year and were very active. I wanted pieces that were flattering whether you were laying on the beach, at a pool party or diving off boats," the 25-year-old exclusively tells Morning Honey of how it all began.
She adds, "I was wearing so many different swim brands and would love certain things about each one and felt that I could pull it all together into one collection that would create the perfect bikini. I knew I wanted to create a brand but didn't know how. I was lucky enough to meet my partner Jaymi Washburn, a swimwear expert who has been in the industry for almost 30 years, and we shared a vision of what we both wanted in a swimwear brand. We partnered with David Kelleher, who was an operations expert and has built several businesses, and the rest is history!"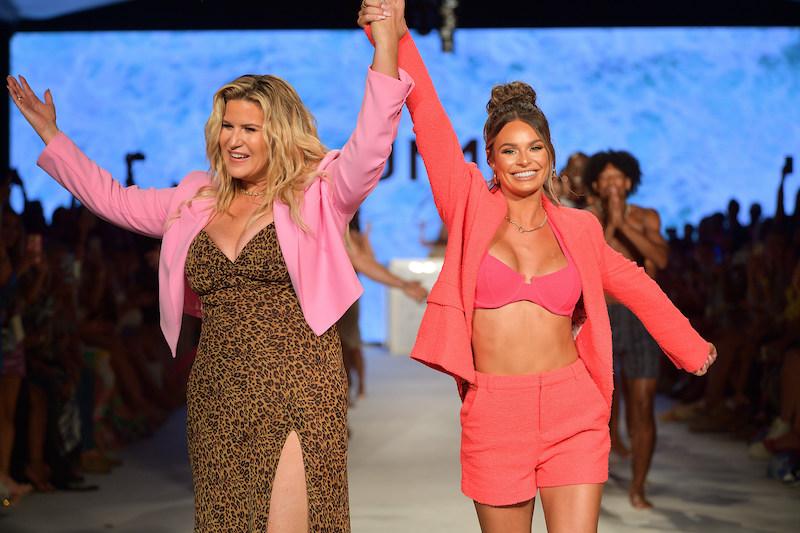 Article continues below advertisement
One of the reasons Porter was drawn to swimwear is that she used to "collect suits" since she lived in Florida, where it's warm and sunny almost every day. "I would save up my money in college and buy suits even though I could barely afford them. When I moved back to Siesta Key, I was older and still always in swimwear. I knew I wanted to turn that love into a career," she shares.
Ultimately, Porter's mission is simple: she wants to make pieces work for everyone. "Every size, shape and age. We believe every body is a bikini body and we plan to continue this message and spread awareness. We want to break the idea that you have to be a specific size or look to wear bathing suits. Jaymi is a 46-year-old mom-of-two who has been designing swimwear for 27 years but did not see herself represented in the brands she worked for. I am 25 and living my best life, but we are both very into fashion and want to make swimwear that represents us all," she says of her team.
"JMP suits are meant to make you feel confident in your skin. For so long the idea was that you had to get your body 'bikini ready,'" she continues. "Our goal is to empower women to embrace their natural beauty and love themselves so that any bikini feels amazing on their body. It's more than just selling swimwear for us; it's having a conversation with women about a piece of clothing that can make you feel very vulnerable. It starts with us and the women that we book as models and the way we treat them and the message we send each day. With all of this in mind, we create swimsuits that are versatile, comfortable, fashionable, and flattering for many different sizes."
Article continues below advertisement
So far, the feedback the blonde babe has received has been incredible, and she has a lot of goals for the future.
"Our main focus right now is to expand our sizing. We are a body positive brand and truly focus on sizing to be inclusive as well as our styles being supportive and flattering," she says. "We recently launched a focus group to get direct feedback from our customers and discuss fits and style needs so we can expand sizing. We want to have suits that make everyone feel sexy and confident."
"Since we are a small brand we have the ability to really listen to our customers and the comments on social media and make design and fit decisions immediately. We have recently heard so many stories from women who have told us that our Santorini One Piece is the first suit they have worn that makes them feel so sexy and beautiful. The most indescribable feeling is to hear people tell us they feel beautiful and confident in our suits," she adds. "Our brand focuses on three main features: fit, style and quality. Our fits are done on multiple size models that all have realistic bodies. It's really important that a woman feels comfortable in something to exude confidence."
Article continues below advertisement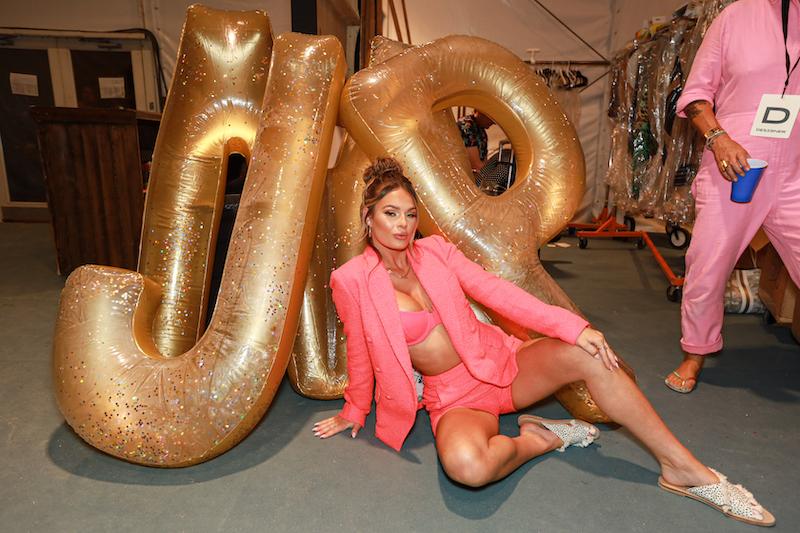 The MTV alum wasn't planning on going into the fashion world, but now that she is in the thick of it, she "couldn't imagine myself doing anything else," she says.
"I'm really looking forward to growing JMP The Label into a global powerhouse brand and being a part of the incredibly important conversation around natural beauty and confidence," she notes. "My favorite part has been learning so much about fashion and business. I feel like I'm finally finding my career in this world and it's so exciting."