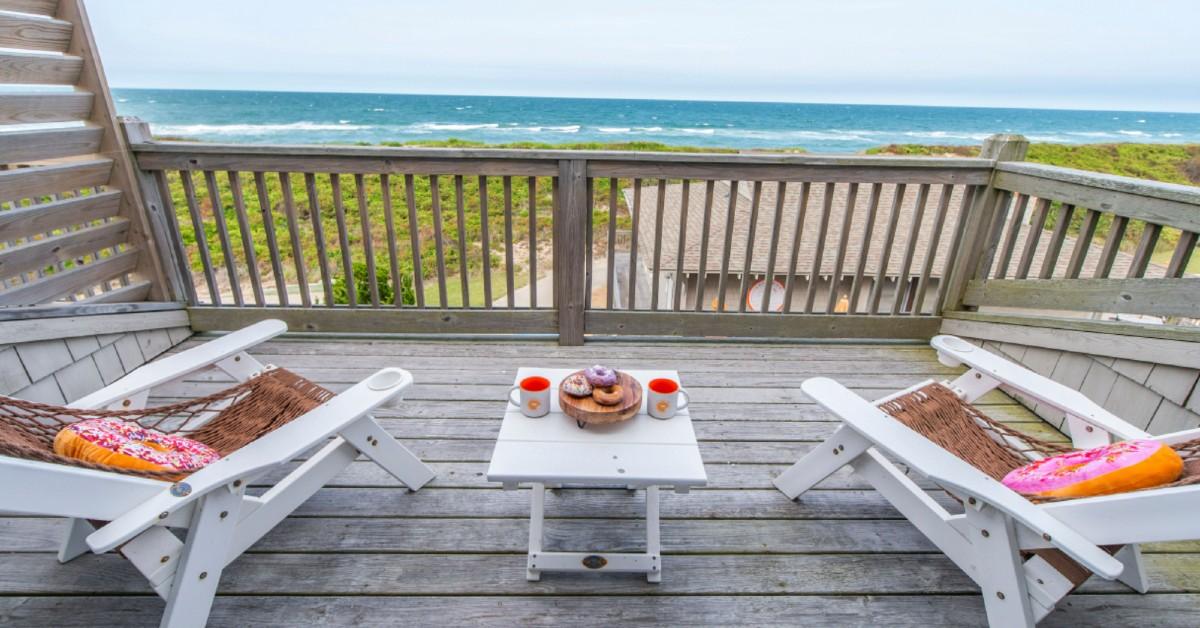 Duck Donuts & Sanderling Resort Partner To Create A Limited Time Experience That Is Very Sweet — Details!
Life is definitely sweet — especially this summer! Ahead of National Donut Day, which is on Friday, June 3, Duck Donuts x Sanderling Resort partnered to create The Sweet Escape: a limited time experience, which begins on May 27 and goes through June 30.
Article continues below advertisement
If you book a stay at the resort, which is in the Outer Banks, North Carolina, then you'll take over the Junior Ocean Suite — and it gets even better: the stay includes donut decor throughout the suite, a donut wake-up call and a dedicated donut concierge, a tour of the Duck Donuts in OBX and so much more.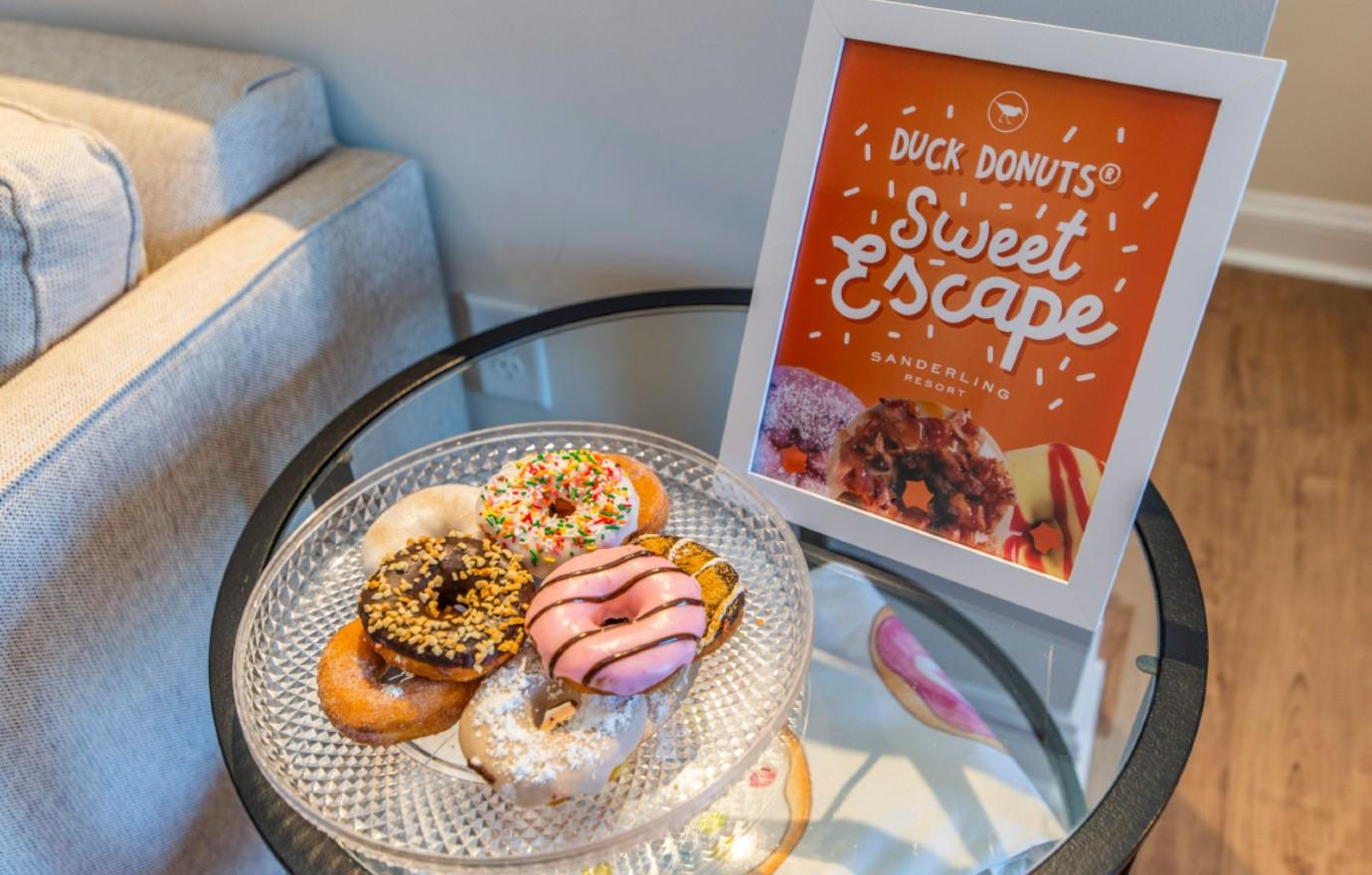 Article continues below advertisement
An added bonus: guests will also get a behind-the-scenes tour of the original Duck Donut store in Duck, North Carolina, which is located just minutes away from the Sanderling Resort.
"After last year's major success, our team knew that this was a special partnership that we needed to make happen again for our guests," Geoff Young, Managing Director at Sanderling Resort, said in a statement. "We wanted to make this year's experience bigger and better, upgrading the room to the Junior Ocean Suite with spacious accommodations for any family and the stunning ocean view everyone wants! With the help of the creative minds at Duck Donuts, we were able to take the Suite to the next level with The Sweet Escape and create a truly unique experience for guests."
"We are thrilled to be teaming up with the Sanderling Resort again to offer donut lovers the delicious Duck Donuts experience paired with the beach views and luxury accommodations the resort has to offer," Betsy Hamm, Duck Donuts CEO, added. "We look forward to delivering smiles and sweet donut dreams to Outer Banks vacationers this summer."
Article continues below advertisement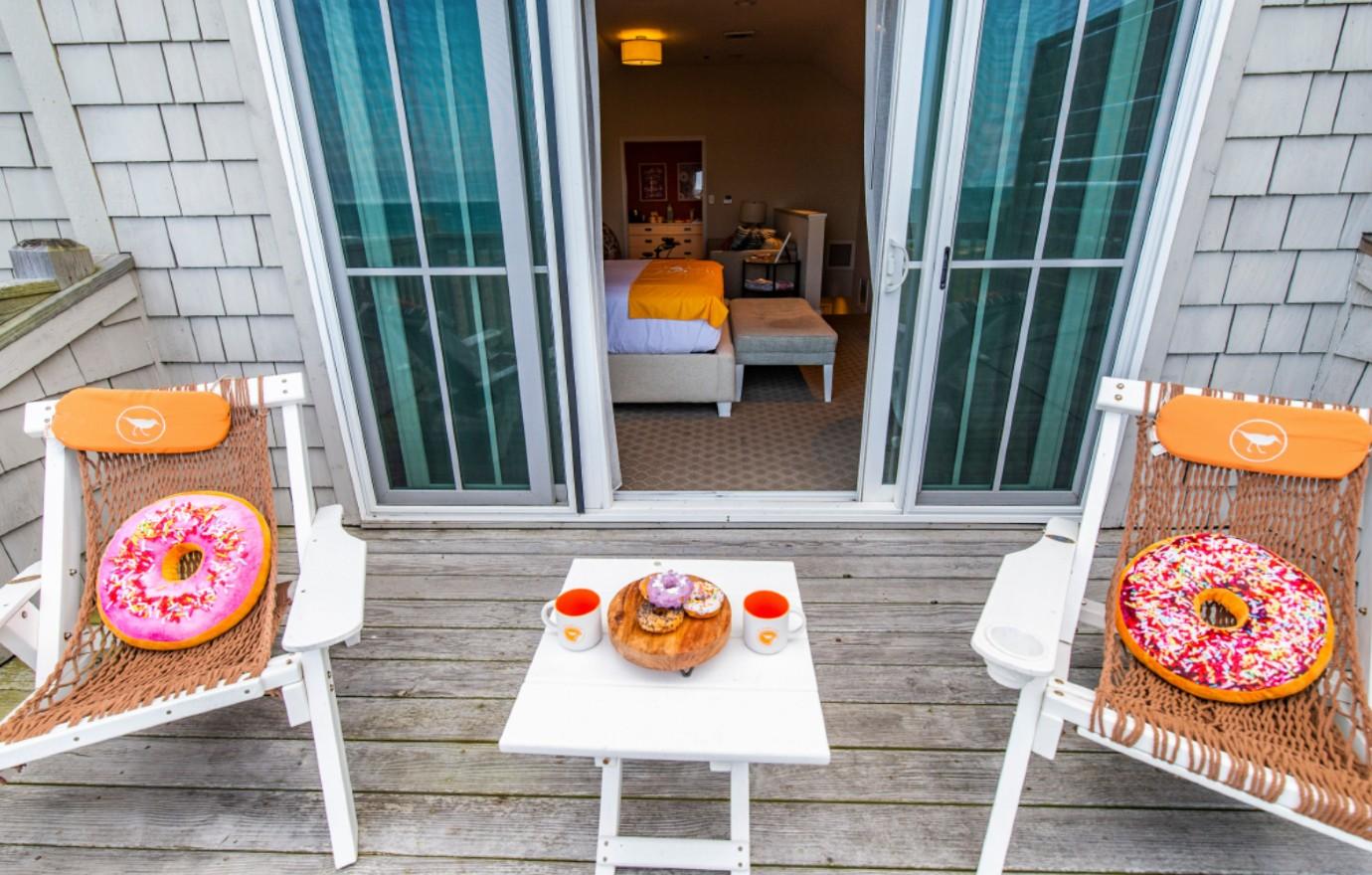 With a king bed, private balcony and donut delivery just steps away from the resort pool, guests will never want to leave this amazing place!
Article continues below advertisement