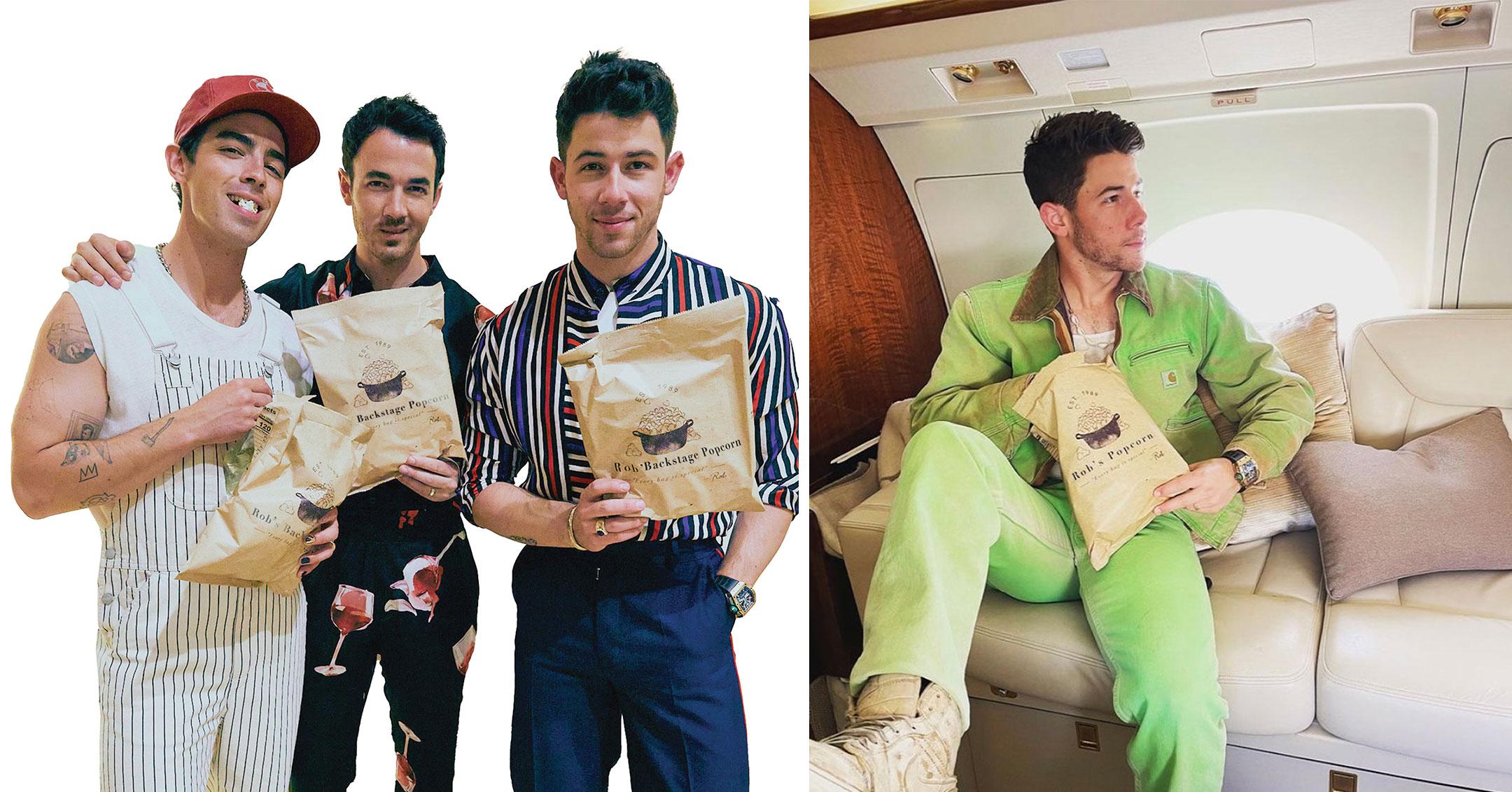 The Jonas Brothers Launch Rob's Backstage Popcorn, A Sweet & Salty Treat Inspired By Their Favorite Homemade Snack
The Jonas Brothers are giving pop music a new meaning with the launch of their very first snack: Rob's Backstage Popcorn!
For years, Kevin, Joe and Nick Jonas would munch on a custom popcorn mix made by their bassist Greg Garbowsky's dad, Rob, and on October 5, they launched the fare online so that fans nationwide can try it.
Article continues below advertisement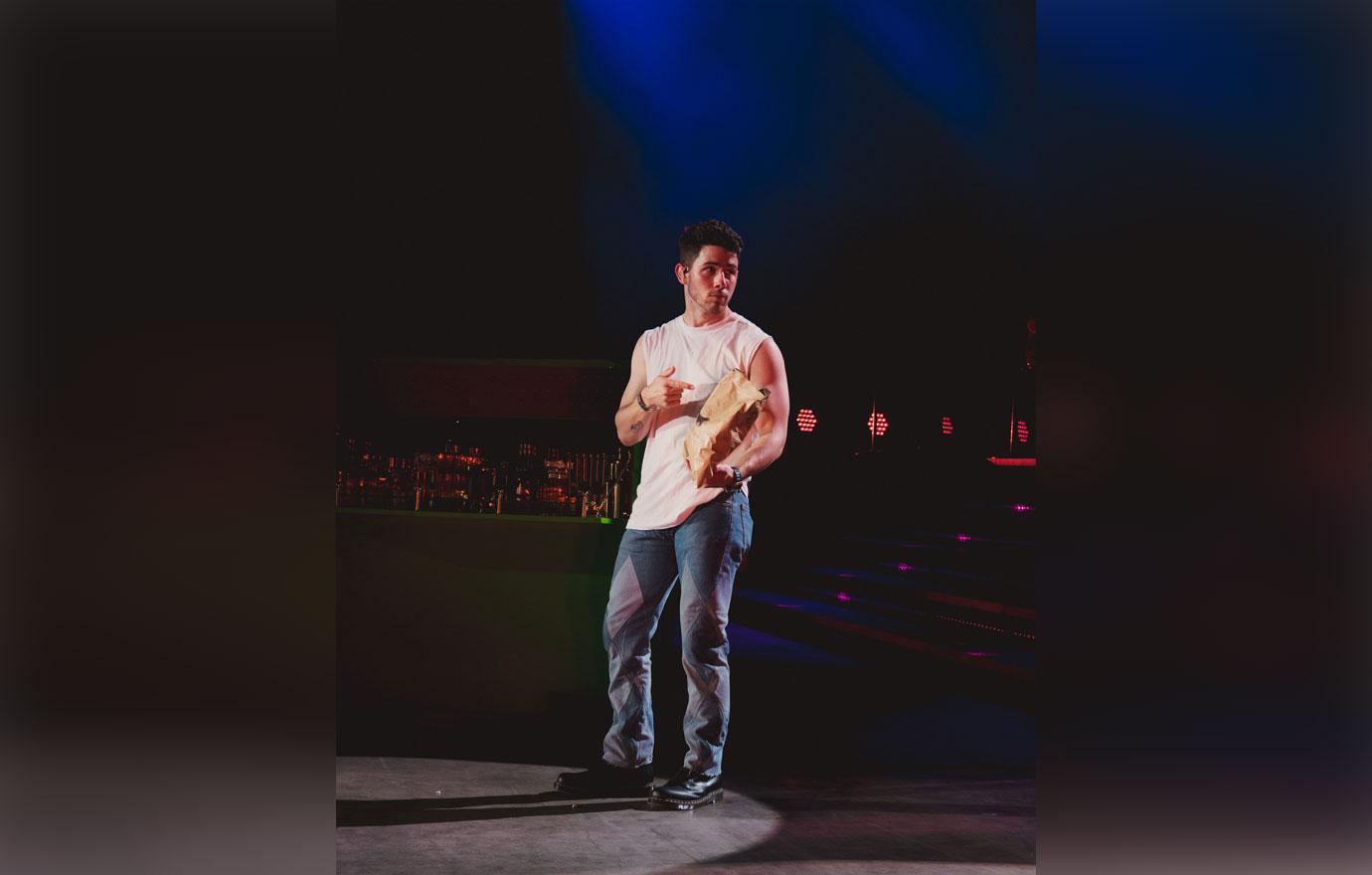 "It's a wild story," Nick revealed of the collab. "Greg's dad has been making this popcorn for years and would show up to shows with his popcorn."
According to Joe, Rob crafted the perfect combo of salty and sweet. "It's rare to find something that has that balance of flavor," the father-of-one noted. "It's so tasty and flavorful so we thought it should be on everyone's shelf at home."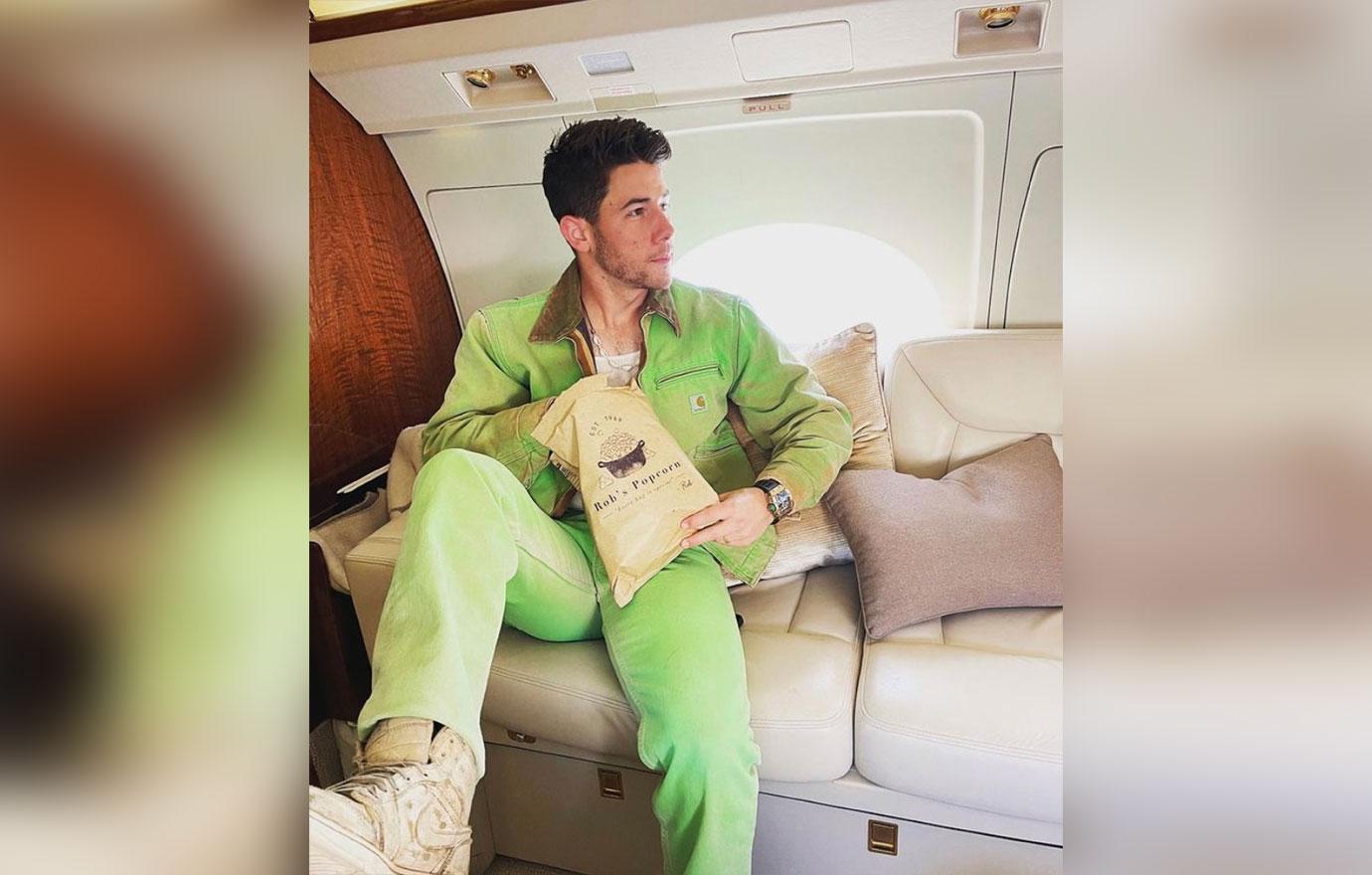 Before the siblings headed out on their Remember This Tour, "We asked Rob, 'Would it be OK if we launched this and gave the experience to our fans?' and he said, 'Let's do it!'" Nick shared.
They then partnered with The Naked Market to start selling the snack online and at concession stands at their live shows.
Article continues below advertisement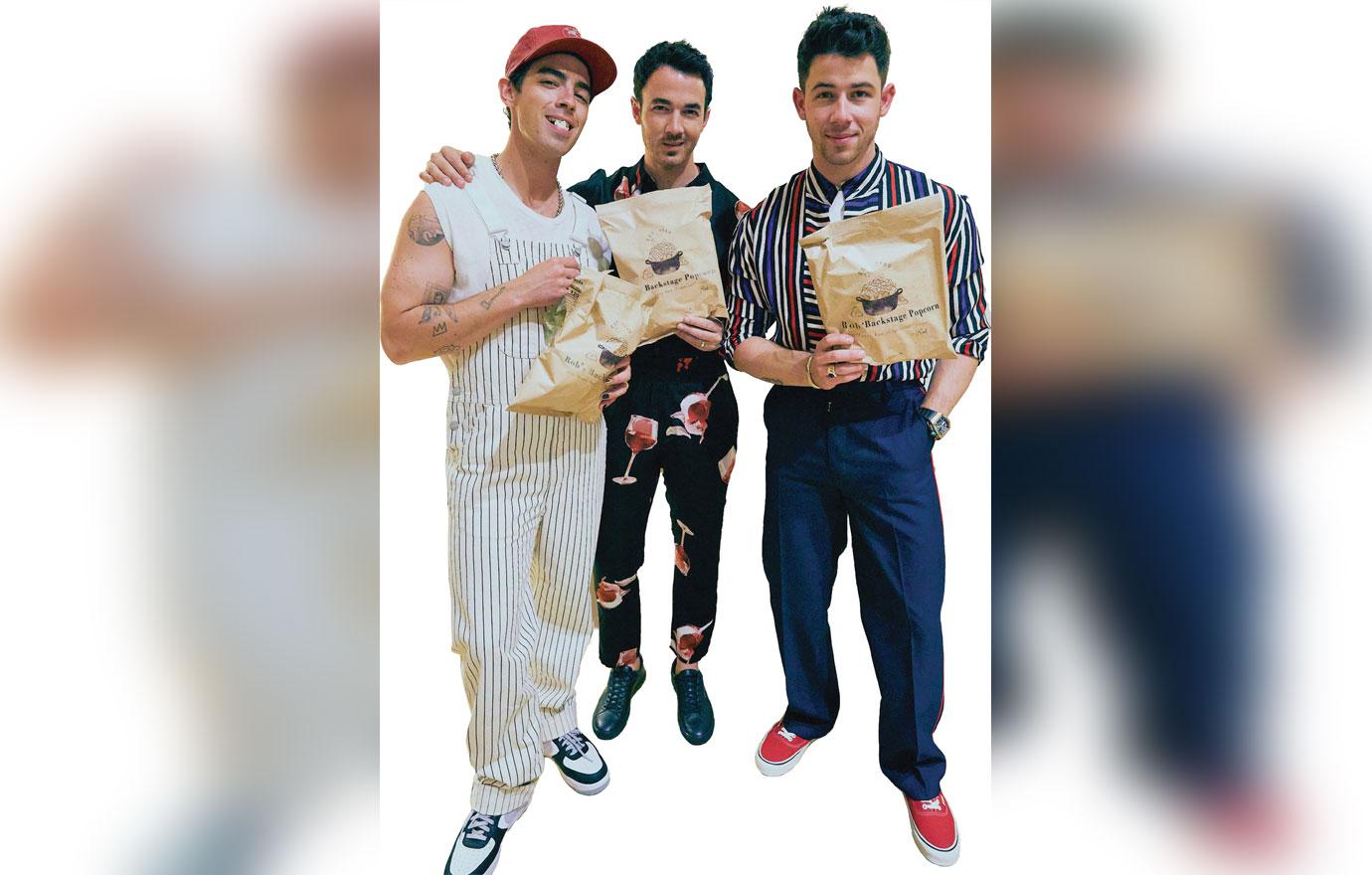 "The Naked Market partnership was the perfect storm of things. We had a deadline to hit so the popcorn could be available on the tour and The Naked Market was able to get it done," recalled Nick. "We also have a lot of shared brand values. We are all about bringing great products to people that enrich their lives."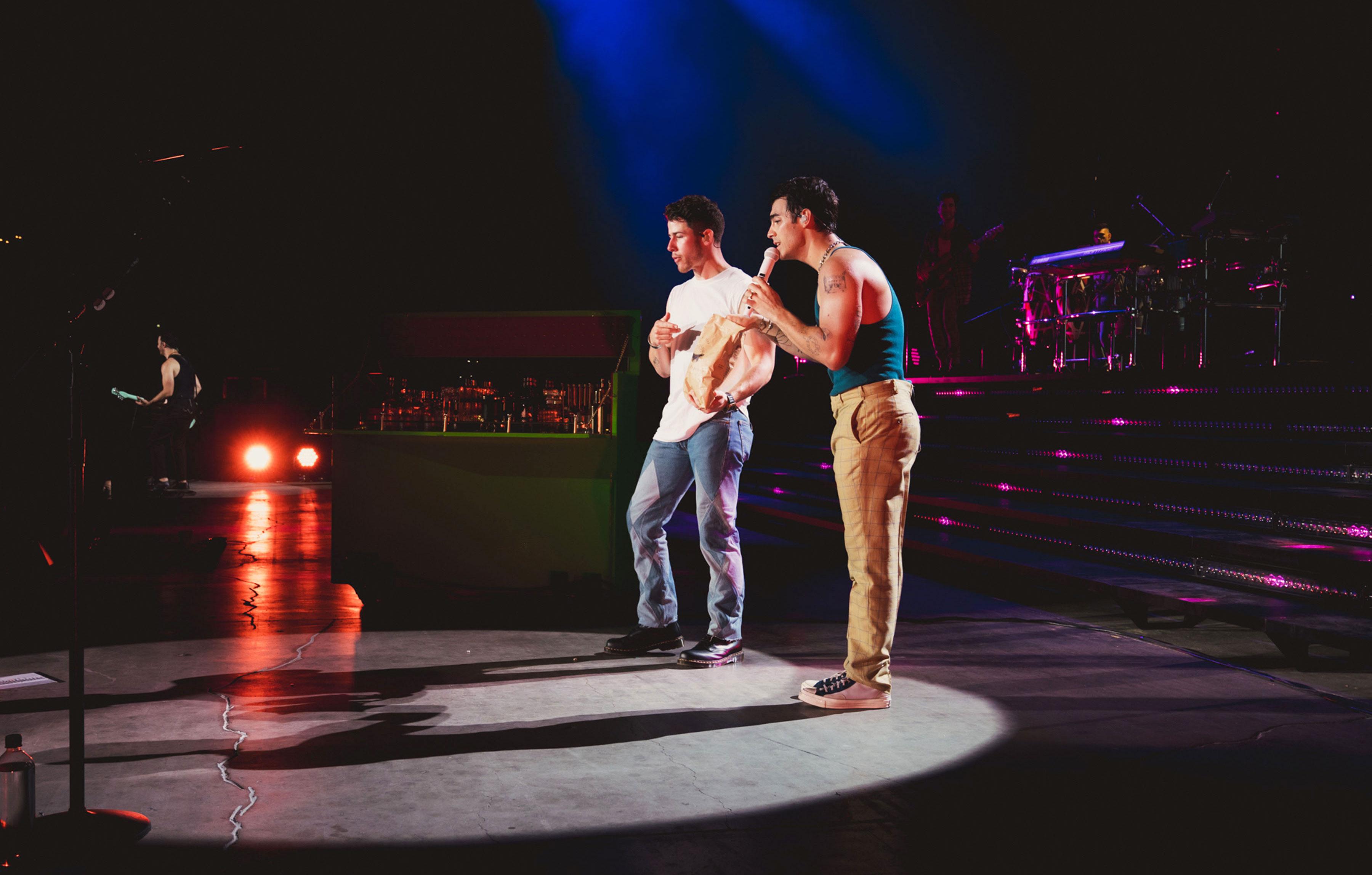 "It's great to have people who care about their work and keep their team tight," Joe noted of working with the company. "That has always been our M.O. as a band. We've had the same team for nearly 20 years."
Aside from eating the popcorn backstage and while traveling, the guys often bring a bag or two on stage with them in between songs.
If you're eager to get your hands on Rob's Backstage Popcorn, you're going to have to secure tickets to one of their shows, as after just one day, it sold out online! Click here to check when the salty and sweet treat will be back in stock.