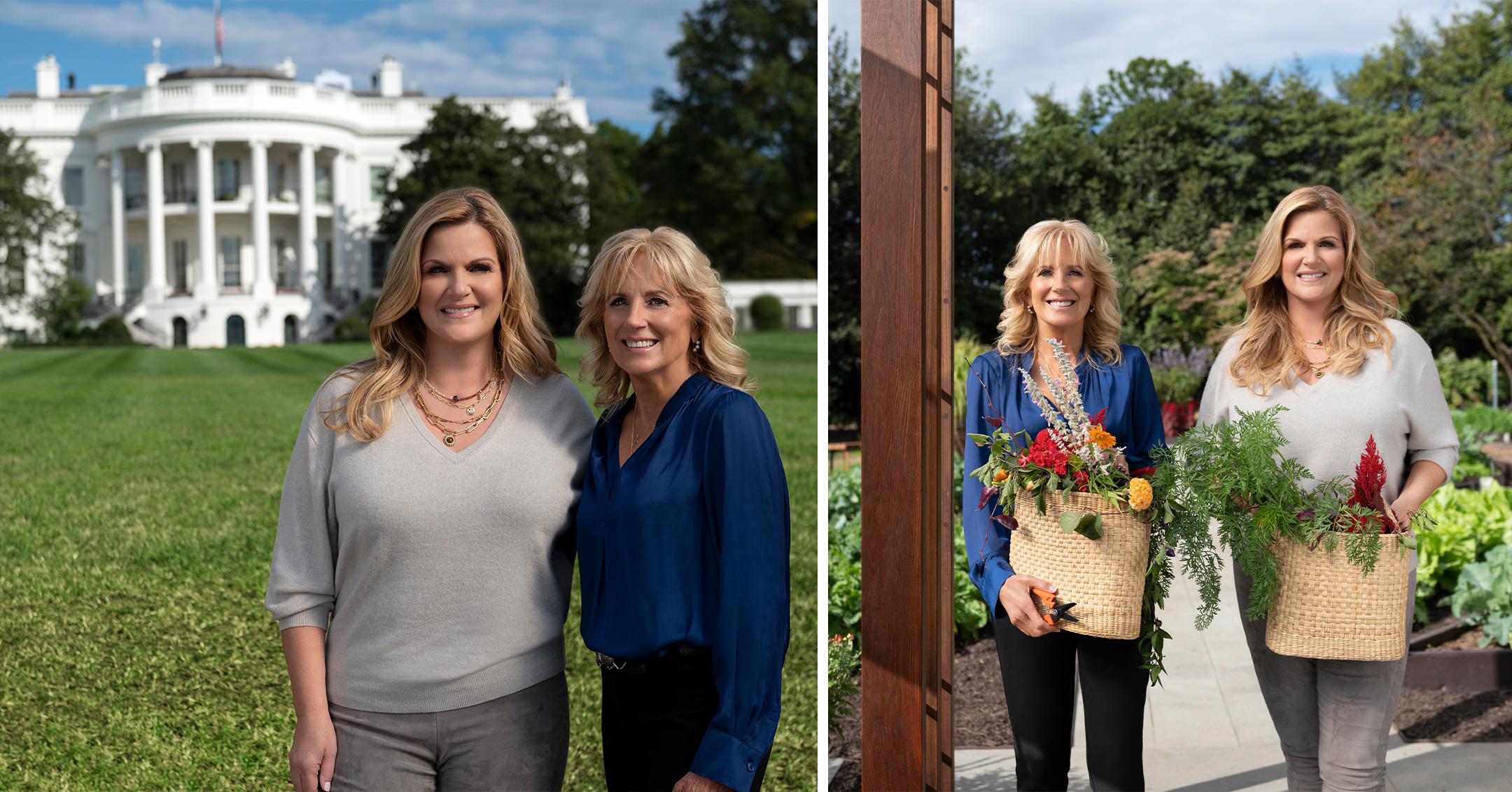 Jill Biden & Trisha Yearwood To Share Their Favorite Recipes & House Décor Tips In 'A White House Thanksgiving'
It's time to break out the turkey basters!
On November 20, fans can watch as chef Trisha Yearwood teams up with First Lady Jill Biden for the TV special A White House Thanksgiving, where they'll whip up their traditional holiday dishes, share decorating ideas and more.
Article continues below advertisement
"Food is love – and gathering together this year for Thanksgiving is healing for our hearts. The family recipes passed down through the generations, the fun traditions that continue, and the meaningful blessings shared, all keep me filled with gratitude," Biden shared. "It was fun opening up the White House to Food Network and learning cooking tips from Trisha and the White House chefs and florist, while sharing my own family recipes."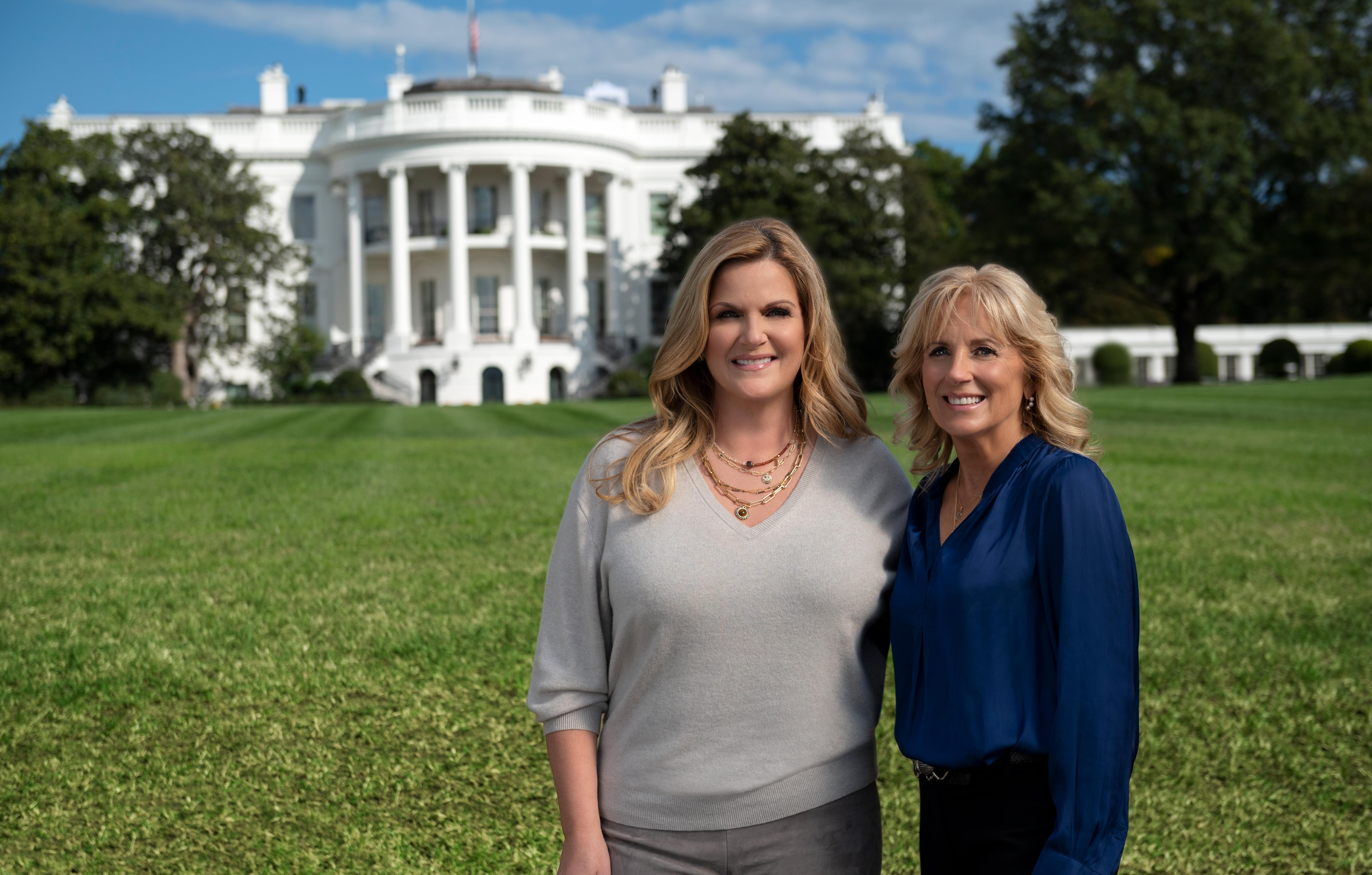 Some of the main dishes they'll create include the First Lady's Grandmom Jacobs' Savory Stuffing and Yearwood's Thanksgiving Turkey Gravy.
They'll also be joined by White House Executive Chef Cristeta Comerford to cook the White House Thyme Roasted Turkey and White House Executive Pastry Chef Susan Morrison stops by to bake the White House Apple Crisp.
Article continues below advertisement
"Food brings us together. I so enjoyed my time at the White House, cooking with Dr. Jill and the White House chefs, and sharing our holiday food traditions," said the country star. "I hope this special is a reminder to all of us about what we all have in common. Love one another."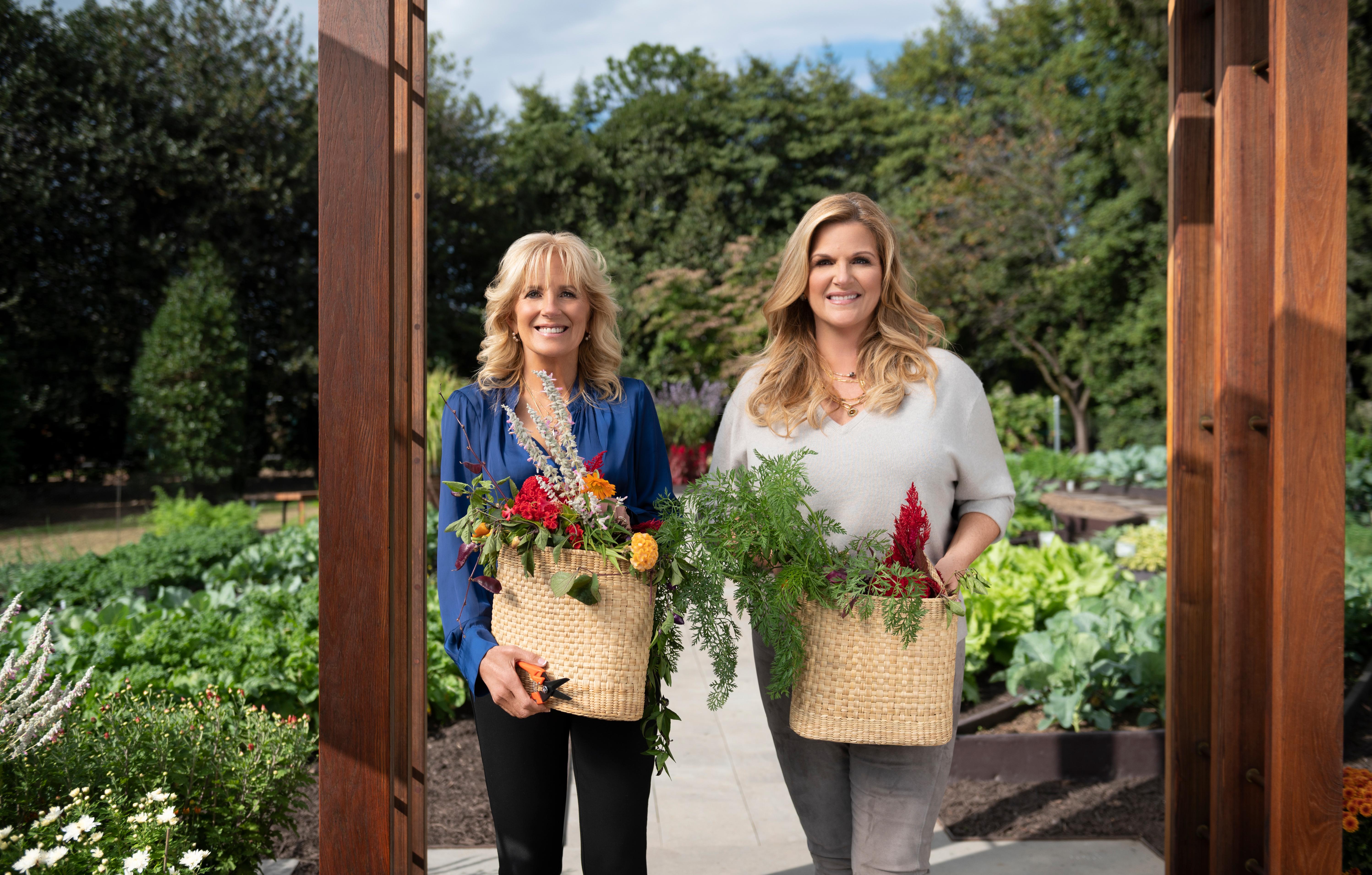 When it comes to beautifying the house, the ladies will show how you can make tablecapes with flowers they picked from the White House Kitchen Garden.
White House Chief Floral Designer Hedieh Ghaffarian will also lend a hand in creating the decorations.
Article continues below advertisement
"Joining Dr. Biden and Trisha Yearwood at the White House to celebrate their Thanksgiving traditions is an honor," stated Courtney White, President, Food Network and Streaming Food Content, Discovery Inc. "From the First Family's holiday decor to favorite recipes, this special offers a rarely-seen glimpse at holiday entertaining at the White House."
Viewers can tune in to the Food Network special on Saturday, November 20, at 12 p.m. ET or stream it via Discovery+.