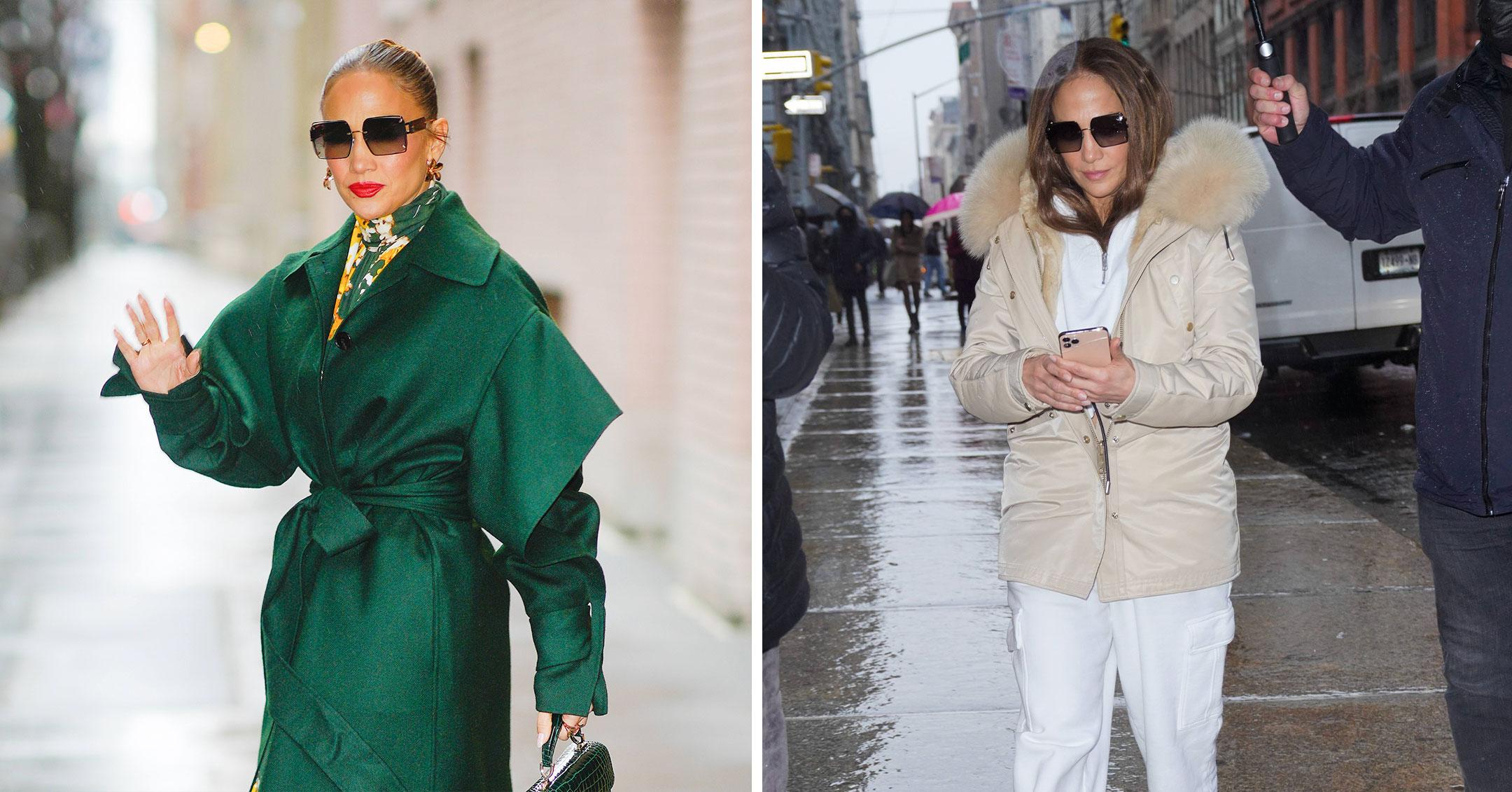 Jennifer Lopez Livens Up The Concrete Jungle In A Long Emerald Green Coat & Matching Floral Dress: Photos
Jennifer Lopez stood out from the crowd while walking around New York City on February 4.
The triple threat was in town to promote her new movie, Marry Me, in which she plays a popular pop star, but her elegant ensemble made her look more like a socialite!
Scroll down the see the pretty look!
Article continues below advertisement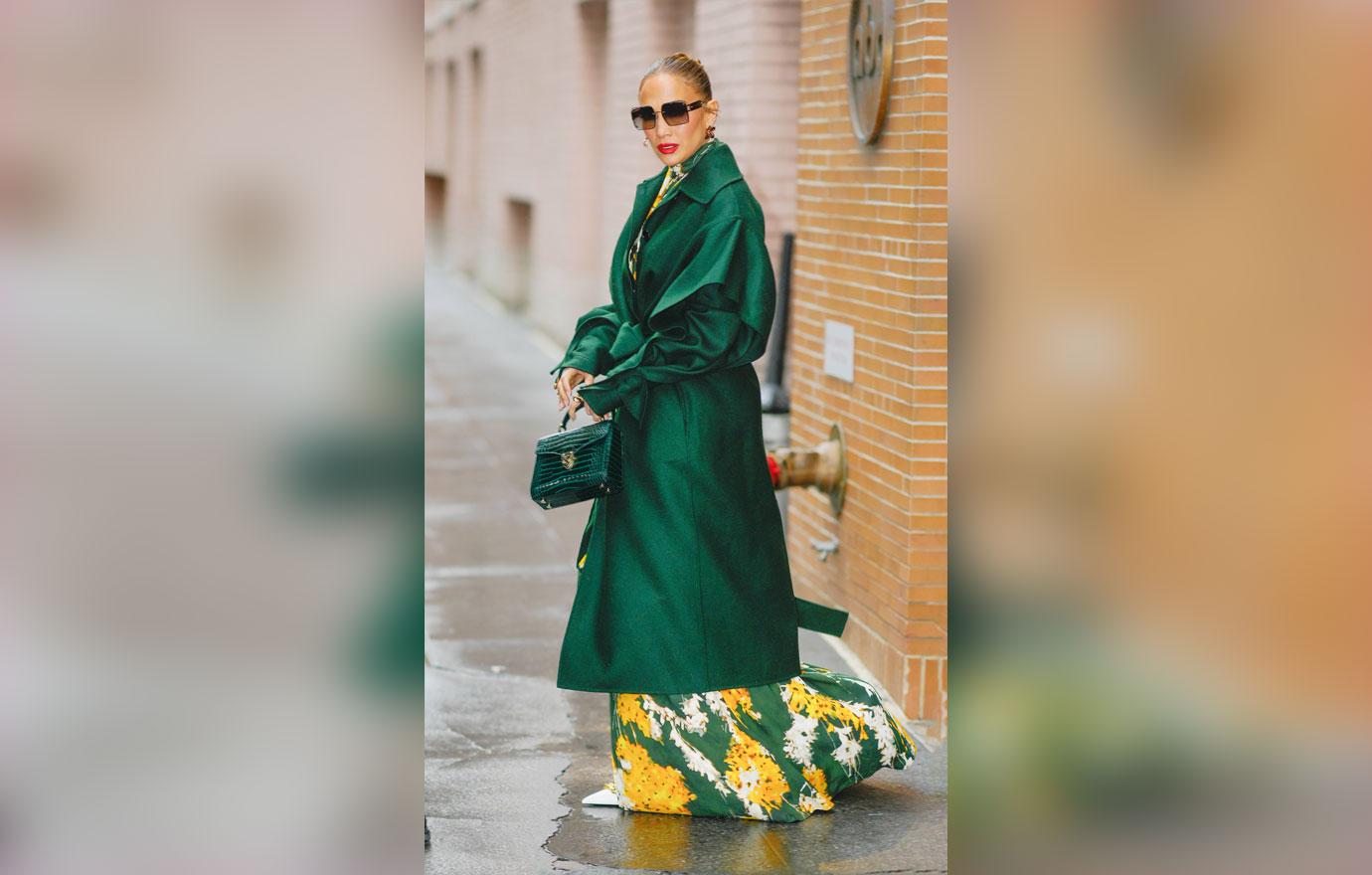 On the rainy day, the mom-of-two stepped out in Del Core's long emerald green coat and a floral floor-length frock that featured the same color, in addition to hues of yellow and white.
She covered up her eyes with a pair of square sunglasses, carried a small matching purse and slipped into a pair of white and gold heels from Tom Ford.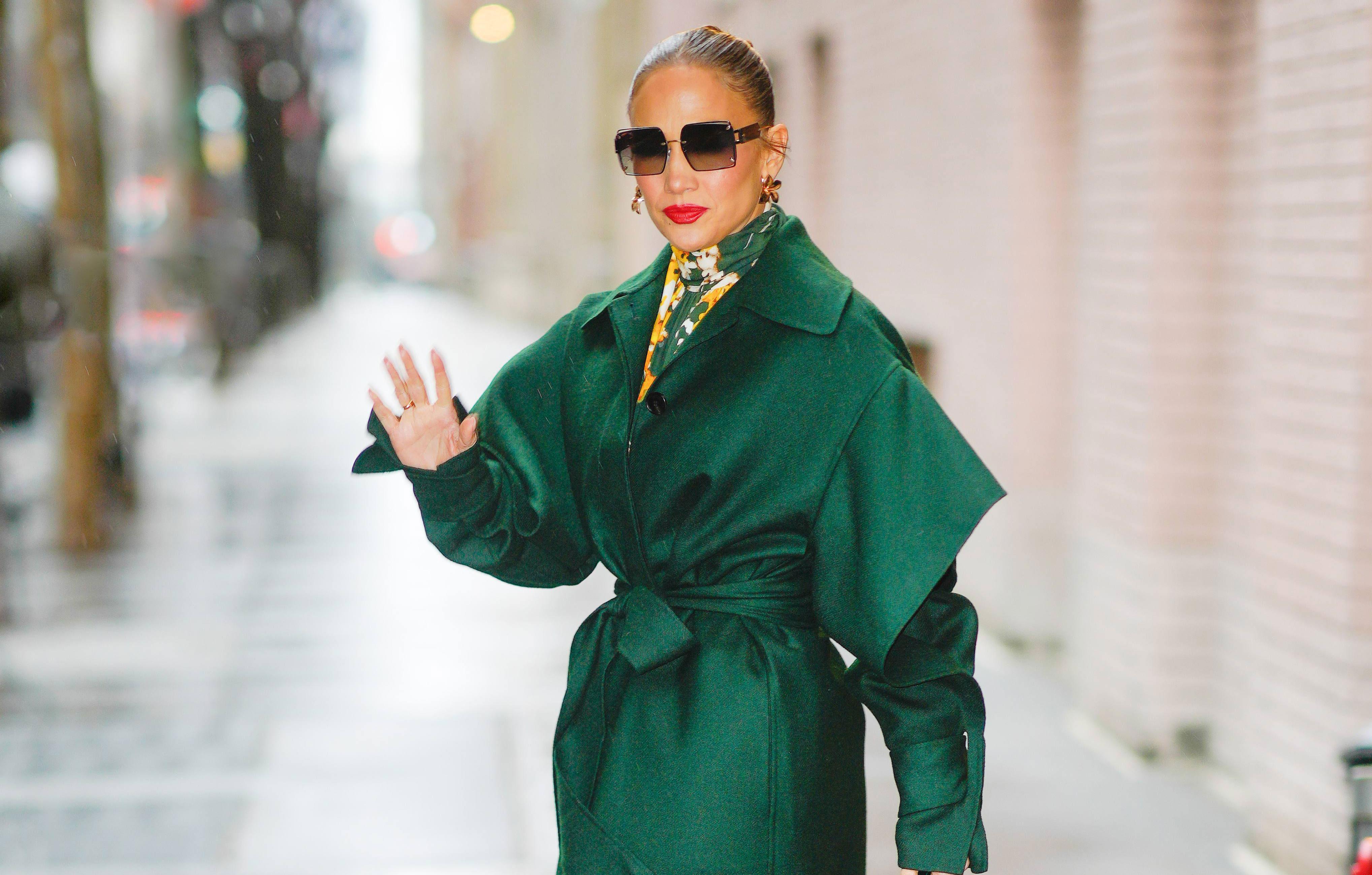 The fabulous jacket was belted at the waist and featured oversized shoulder details. Later that day, she met up with boyfriend Ben Affleck.
"I feel so lucky and happy and proud to be with him," she recently gushed to PEOPLE of reuniting with her ex. "It's a beautiful love story that we got a second chance."
Article continues below advertisement
This time around, the pair won't let the media take a toll on their romance.
"We're older now, we're smarter, we have more experience, we're at different places in our lives, we have kids now, and we have to be very conscious of those things," she explained. "We're so protective because it is such a beautiful time for all of us."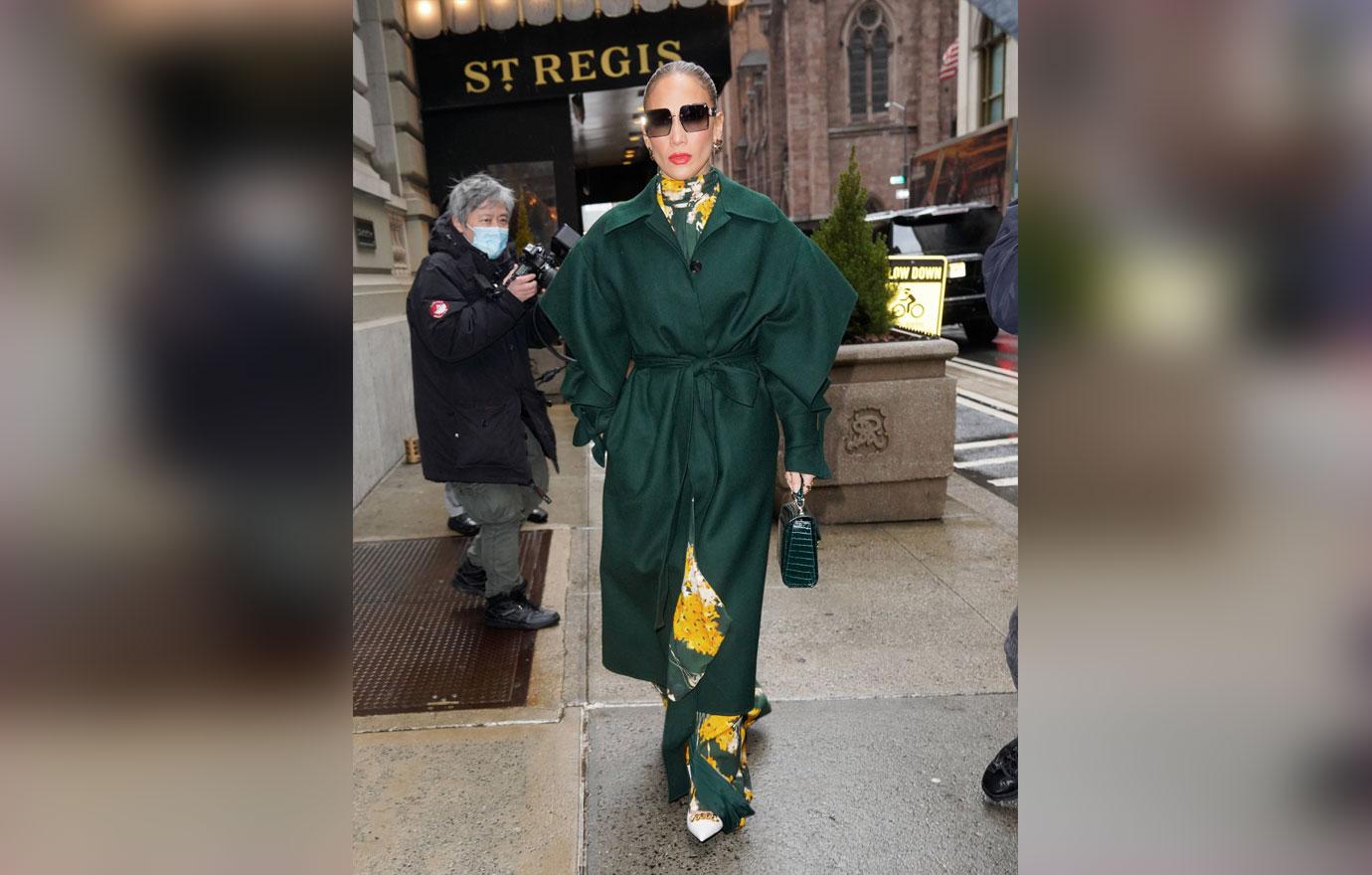 When it came to finding a man for her Marry Me character, she had a major say, ultimately giving the part to Maluma.
"So many names came up. All the big musicians you can think of right now," the singer revealed. "But not one Latin name came up. And I was like, 'You know what? I really want to make a bilingual album for this for a mainstream Hollywood movie. Why don't we pick a Spanish artist, a Latin artist. Somebody who just is in Spanish, and let's talk Spanish in the movie.'"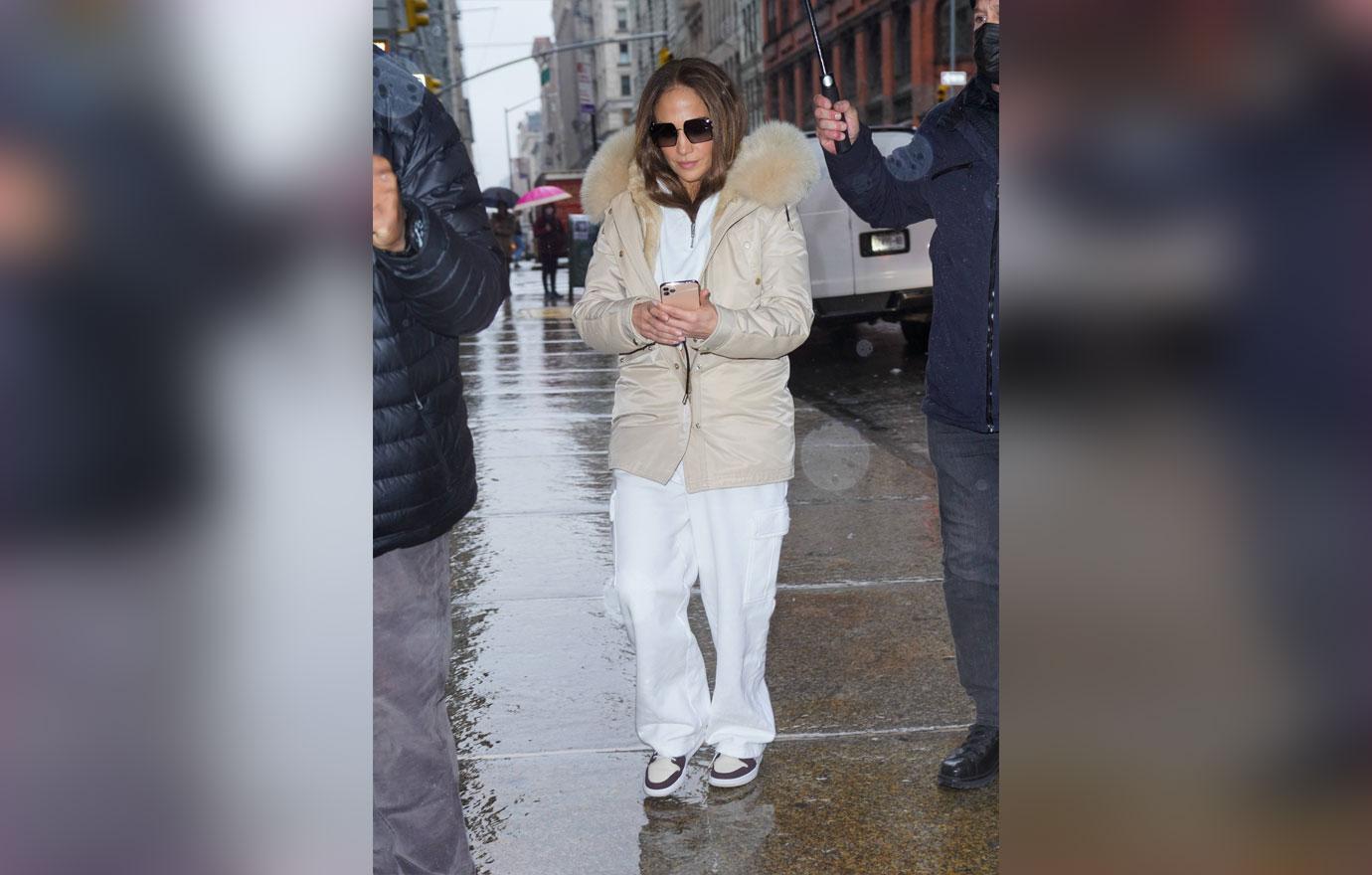 In the afternoon, JLo switched into a comfier ensemble, wearing a beige winter coat, white pants and a pair of sneakers.